SMB Social Media Services: Drive Revenue From Social
Need a helping hand marketing your small- to medium-sized business (SMB) through social media? Don't worry — WebFX is the perfect agency to assist you. Keep reading to learn more about how our SMB social media services benefit your company!
Explore SMB Social Media Plans
10 social posts / month

1 social media network

1 personal social media consultation / month
20 social posts / month

2 social media networks

2 personal social media consultations / month
30 social posts / month

3 social media networks

4 personal social media consultations / month
Small business social media services from the experts
Did you know that 74% of people use social media to help them make purchasing decisions? By marketing on social media, you can influence people to buy your products or use your services.
With the help of SMB social media services, you can build your presence on social media to help increase brand recognition and engagement.
If you're looking for help with social media, look no further than WebFX. We offer an extensive array of small business social media services, which we've outlined below. Read on to find out more. Then call 888-601-5359 or contact us online to get started with us today!
Learn how we increased traffic by over 40%, and conversions by over 100% for an ecommerce client.
Read the Case Study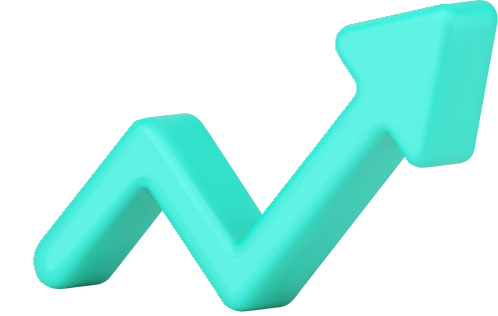 "WebFX's team members are knowledgeable and great to work with! They definitely bring so much to the table for organizations that need help navigating social media communications and SEO!"
Referral Relations Coordinator
YOUTH BEHAVIORAL THERAPY CENTER
WebFX SMB Social Media Services
Find the perfect SMB social media services plan for your business today!
| Features | BRONZE | SILVER | GOLD |
| --- | --- | --- | --- |
| Number of Posts per Month | 10 | 20 | 30 |
| Custom Images per Month | 8 | 10 | 12 |
| Number of Networks | 1 | Up to 2 | Up to 3 |
| Social Media FuelFX Assets Included | 1 | 1.5 | 2 |
| Vertical Content Creation | Add $1,200/month | Add $1,200/month | Add $1,200/month |
| Social Media Marketing Strategy | | | |
| Social Media Competitive Analysis | | | |
| Social Media Brand Reputation Analysis | | | |
| Social Media Audit + Recommendations | | | |
| Dedicated Social Media Account Manager | | | |
| Daily Monitoring of Included Social Assets | | | |
| 48 Business Hour or Less Customer Response Time | | | |
| Personal Social Media Consultations per Month | 1 | 2 | 4 |
| Access to WebFX editorial calendar & content publishing tools | | | |
| Standard Monthly Reporting and Analysis | | | |
| Network Setup & Optimization | | | |
| Cover Photo & Profile Photo Design/Optimization | | | |
| 500+ SMEs behind campaign driving results | | | |
| Boosted Posts per Month | 2 | 4 | 6 |
| Required Boosted Post Spend | $100 | $200 | $300 |
| Setup Fee | $4,500 | $6,300 | $7,200 |
| Ongoing Management Fee | $3,000 | $4,200 | $4,800 |
| Need more information? Call Us: 888-601-5359 | GET STARTED | GET STARTED | GET STARTED |
Our SMB social media marketing services: What to expect with WebFX
Investing in SMB social media services allows you to have a team of social experts optimize your campaigns. At WebFX, we can help you optimize your social media across the board to drive more revenue for your SMB.
Here's what you can expect with our social media marketing services:
Post setup and scheduling
Your social media campaigns will revolve around the posts you make from your account. Those posts should keep users engaged and invested in your business.
Our SMB social media agency can help you create custom posts that engage your followers. We can create posts advertising sales, promoting new products, and more.
In addition to creating your posts, we can help you schedule them. It's important to keep posting on a regular schedule so that users won't lose interest or forget about you, so we'll help you set up a social media calendar.
Content creation
You'll want to have more than text in your social media posts. To catch users' attention and hold their interest, it's a good idea to include multimedia like photos and videos in your posts. WebFX can help with that as well generating social media ideas for your small business.
We'll work with you to craft a variety of different materials for your posts. We can take professional-level photos, produce engaging videos, and even design unique infographics related to your business or industry.
All these materials will aim to draw users in and helping them learn more about your company, enabling you to drive more traffic to your site and earn more revenue overall.
Social media audit
If you already have a full social media campaign set up for your small business, it's a good idea to obtain some feedback on how those campaigns perform. WebFX can provide that feedback through a social media audit.
We'll walk back through your past social media activity — your posts, your comments, and the engagement you've received from users — to get a sense of how well your social media works. Then we'll provide you with a report that details our findings.
Our team will use what we learn from the audit to determine how best to reoptimize your social media efforts.
Brand reputation analysis
It's been said that "all press is good press," but the truth is, you want people to say good things about your business on social media, not bad things. But what are they saying? To find the answer, WebFX will conduct a brand reputation analysis.
In our analysis, we'll scan social media for mentions of your business and comments on your posts. We'll look at what users are saying to determine how people perceive your business on social media.
Where we see areas to improve your brand image, we'll work to optimize your marketing to build brand trust.
Competitor analysis
As a final component of our SMB social media services, we'll conduct a full analysis of your main competitors on social media. Social media marketing, like many forms of marketing, requires outperforming the rival businesses in your industry. But to know how to do that, we first need to see what your competitors do.
We'll assess your main competitors' social media accounts to see what content they're posting. We'll also look at their brand reputation on social media to see what users are saying about them.
Our team will use all that information to help us see how we can further optimize your campaigns to elevate you above your competitors and earn more leads.
Our social media advertising services: What you get with WebFX
Not everyone in your target audience will find you organically through social media. That's why you'll also want to run paid social media advertising campaigns — and WebFX can help you manage those campaigns.
Ad creation
When you invest in our SMB social media advertising services, we'll help you create original ads. You need ads that catch users' eyes and compel them to click, so our team of social media professionals will help you create click-worthy ads.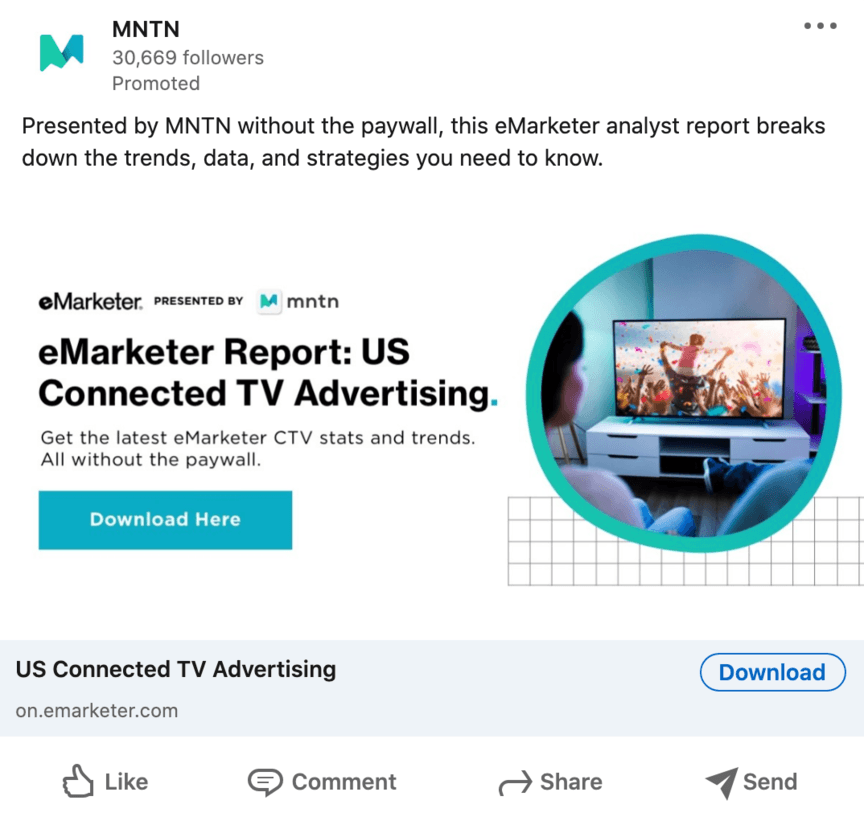 We'll work with you to create visually appealing ads that will appear right in users' feeds and grab their attention. We won't just slap some generic elements together, either — we'll make sure to craft ads that reflect your brand and engage users.
Ad targeting
Designing compelling ads isn't enough by itself — you also have to get those ads in front of the right people. That's why ad targeting is critical to your campaigns' success. Most social media sites let you target specific groups, and WebFX will help you hone that targeting.
We won't just send your ads out to random audiences. Instead, we'll take the time to target those ads to just the right users — those in your target audience. We'll do that by harnessing social media targeting settings, where we can target people based on demographics like age and location.
Ultimately, your ads will take users to your website and encourage them to convert, driving up your revenue significantly.
Why partner with WebFX for your SMB social media marketing?
It's always a good idea to have help with your social media, but why get it from WebFX?
Here are three reasons you'll want to hire us to improve the quality of your SMB social media marketing:
1. WebFX is a full-service digital marketing agency
One of the largest advantages of partnering with WebFX is that we're a full-service digital marketing agency. That means we offer help with a broad range of marketing strategies beyond just our small business social media services. Those strategies include:
The reason this is so advantageous is that it means you can rely on us for all your digital marketing needs. Some agencies only specialize in one type of service, so if you work with them, you'll end up having to go to different agencies for your other strategies.
Rather than divide your finances and attention between multiple agencies who won't be in sync with one another, you can partner with a full-service agency like WebFX to keep all your marketing efforts conveniently located in one place.
2. WebFX is a "do-it-for-me" agency
In addition to offering numerous types of marketing services, WebFX allows you to take a very hands-off approach to your marketing. We pride ourselves on being a "do-it-for-me" agency, which means we'll handle your marketing efforts without requiring much effort from you.
That doesn't mean you don't get a say in what happens with your marketing — quite the opposite! We'll make sure to coordinate with you on everything we do for your campaigns, getting your input at the start and keeping you updated on what we're doing as we go.
The "do-it-for-me" element simply means that you have the luxury of sitting back and letting us handle the work. You're still calling the shots, but our team will handle the work of executing your vision for your marketing, freeing you to spend time on other facets of your company.
3. WebFX has a history of driving results
Finally, you can rest assured you'll see positive results from our small business social media services, because we have a long history of driving those results for our clients.
In the past five years alone, we've generated over 7.8 million leads and $3 billion in revenue for the businesses that have partnered with us. When you let us help you optimize your SMB social media strategy, you'll receive the same top-tier service we provide to them!
93% of WebFX customers are extremely satisfied with their digital marketing results.
"Working with WebFX, everything is very organized and strategic. We're only a year into our partnership, and our expectations have definitely been met."
View More Client Testimonials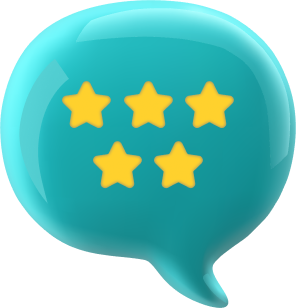 Let WebFX boost your SMB social media strategy
With over 1,020 glowing testimonials speaking to our service, we're the agency that can drive revenue for your business like no other. When you entrust us with your SMB social media marketing, you won't be disappointed.
Our SMB social media services include all the features listed above, improving everything from your posting schedule to your ad performance. Furthermore, we'll keep up regularly updated on everything we do, rather than leaving you in the dark.
To get started with us, just call 888-601-5359 or contact us online today to learn about our social media marketing and social media advertising services!