Our PPC services
Let's take a look at what PPC is and how our PPC plans can help your NYC business attract and convert more customers.
What is pay-per-click (PPC) advertising?
PPC is a form of advertising where marketers pay each time someone clicks their ads. In other words, PPC allows you to buy visits to your site rather than attempting to earn them organically.
One of the most popular forms of PPC is search engine advertising, and it allows marketers to bid for ad placement in a search engine's sponsored links. This allows you to choose which keywords and phrases you want to trigger your advertisements. For example, if you're a plumber, you can set your PPC ads to display when people search for "plumbers in [your area]."
You can also run PPC ads on popular social media platforms, such as Facebook and Twitter, and pay on a per-click basis. And you can use precise targeting to reach your ideal customers.
Benefits of PPC advertising
No matter your industry, PPC advertising has a number of benefits for New York businesses just like yours. Let's take a look at a few reasons why it's so important and how you can use PPC to attract and convert more qualified traffic.
Instant results
One of the main benefits of PPC advertising is that you don't have to wait for results. Unlike SEO campaigns, which can take weeks before you see results, PPC advertising can start driving relevant traffic the minute you launch them.
This means that if you're looking to quickly increase website traffic and revenue for your business, PPC is a great option.
Qualified traffic
Since PPC advertising allows you to choose the keywords and phrases that trigger your advertisements, the traffic you receive from PPC ads will be highly targeted. In other words, PPC helps you reach potential customers who are already searching for your products and services online.
You can also schedule PPC ads to run during peak sales periods and target specific geographic regions to deliver the most qualified traffic. Additional traffic can expand your reach online and position your business as a leader in your field.
Maximum ROI
Since you only pay when people click your advertisements, PPC allows you to carefully track conversions and adjust your campaigns to manage costs and maximize ROI.
You can also compare cost per conversions against other marketing tactics and adjust your spending accordingly to get the most out of your advertising dollars.
PPC is one of the most accountable forms of advertising, and you can set an exact budget and only pay when people click on your advertisements.
Testing ability
PPC also gives you the opportunity to test out keywords to determine which phrases lead to the most conversions.
Then, you can apply your findings to other marketing campaigns, such as search engine optimization (SEO). You can also use PPC campaigns to A/B test landing pages. This will allow you to determine which page results in the most conversions, and you can send more traffic to the highest converting pages on your site.
Traffic attracted through PPC advertising yields 50% more conversions than organic advertising.
Are you leveraging PPC in your marketing efforts? Let's get started.
View the Guide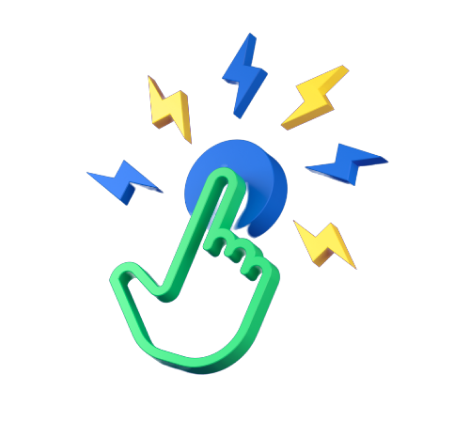 New York PPC plans from WebFX
Our affordable PPC plans allow you to get the most from your PPC budget.
When you partner with WebFX, you'll receive the opportunity to work with top PPC specialists and a dedicated account manager who will maximize your PPC search presence with pricing that fits your budget.
We even offer three different PPC management packages that allow you to choose an option that's right for your business. And our PPC campaigns include remarketing options and mobile ads, designed to take your business to the next level.