Web Design Package Prices From WebFX
After our many years designing professional and effective websites for a variety of companies across a range of industries, we've developed processes and strategies that make it easy on you. And most importantly, these processes make your online presence as successful as it can be.
Our flexible and easily accessible web design package pricing is just one of the many reasons why working with WebFX is so easy. When you choose us as your Internet marketing partner, you're choosing a company that gives you real value for your money—value that goes beyond simple services or site design.
It's not typical of a web design firm to publish their web design package pricing. But we're not your typical web design firm — we're an award-winning company that creates websites that drive revenue for businesses across the globe.
We want to make the decision process as easy as possible on you. That's why we developed the easy-to-use calculator below to provide a general idea of your web design package pricing. If you need a more personalized quote, please don't hesitate to contact us.
Looking for custom plans and pricing? Request a proposal to receive yours.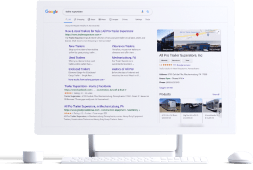 Request a Proposal
"Our expectations were high and we were not disappointed. WebFX created a masterful design [and] invested the time to understand our business and audience and delivered a well thought-out design in very little time."
CEO
FOOD SERVICE COMPANY
Project Quote Calculator
Use the sliders below to indicate your needs, then click the "See Pricing" button for a free, instant quote.
Project Quote Calculator
We estimate your project will cost between and . Please complete the web form below for an exact project quote from a WebFX website design strategist.
What web design packages does WebFX offer?
The web design packages we offer include:
Website design package
Starting a new business or bringing your existing business online? We're ready to help.
Our web design package provides your company with a complete, performance-driven website. Our team of extraordinary designers, as well as your dedicated account manager, collaborate with you to build a website that captures not only your brand but also your target audience.
Features that come with this package include:
Layout design
Content creation
Conversion optimization
This web design package also includes our money-back guarantee.
Use our web design calculator above to get a personalized quote for your business.
Website redesign package
Revamping your online strategy or rebranding your business? No problem.
Our website redesign package offers your company a fresh, updated look that reflects your company's unchanged values, mission, and character. Whether you're looking for a web design package for a brand revamp or responsive design, our team of designers will create what your company needs.
Plus, we'll optimize it. That means we'll create a design that's conducive to conversions, as well as convenient to navigate across devices. It'll look good, too, which can give users even more confidence in the quality of your services or products.
Get a custom quote for your website's redesign with our calculator above.
508 compliance web design package
Looking to provide equal access to your website? We can help.
Our 508 compliance web design package makes sure your website's 100 percent accessible to people with disabilities. With more than 25 years of experience, our team not only understands the 16 requirements for 508 compliance, but also how to meet them.
That's why we offer two options for our 508 compliance web design service:
Do-It-Yourself (DIY): As a part of our DIY web design package for 508 compliance, our team conducts an in-depth audit of your website. We then compile a report with recommendations for compliance. This service includes our copywriting services for images and meta tags.
Implemented: As a part of our implemented web design package, our team audits your website and then implements our recommended changes — which we review with you. After you approve our suggestions, we'll update your website to 508 compliance standards.
Learn more about our web design packages for 508 compliance, from our video and audio transcription audits to our web form and buttons audits, by contacting us today — you can also chat with an experienced strategist by calling 888-601-5359.
Rapid 30-day web design package
Competing with a tight deadline? No worries.
At WebFX, we offer a rapid web design package that provides your company with a new website in 30 days. Like our web design and web redesign services, our rapid web design offering connects you with a dedicated account manager. It also provides you with a competitive, results-driven website.
Plus, it's responsive — and that lets you connect with users on desktops, tablets, and mobile devices.
The difference is we develop our rapid web designs from a RainmakerFX template, which we tailor to your company. That means we customize the template's colors, images, and content to your business — our exceptional copywriting team even writes 20 pages of optimized content for your website.
Our rapid web design package also includes the following:
Google Analytics: We launch your brand-new website with a Google Analytics tracking code, which lets you monitor the performance of your website. That provides you with invaluable data, which can inform your current or future marketing campaigns.
Award-Winning Designers: Our rapid web design package may use a RainmakerFX template, but it also relies on the expertise of our award-winning designers. They dedicate three hours to customizing your template, resulting in a one-of-a-kind website.
Lead-Driven Designs: We focus on results, which is why our RainmakerFX templates feature a lead-driven design. Whether you choose our information-based, multi-offerings, or user-engagement design, you can trust it'll drive real results for your business.
Custom-Lead Forms: Our team loves to hear about the customer calls and service requests that our designs drive, which is why our rapid web design package includes three custom lead forms. That way, we can maximize the success and return of your new website.
Learn more about our three RainmakerFX templates, below:
Information-based template
Do you provide a single service to your clients? Our information-based template is an excellent option, as our award-winning web designers created this template for businesses, such as restaurants and financial advisors, that offer one core service.
See this RainmakerFX template in action to discover if it's the best fit for your company.
Multi-offerings template
Do you offer multiple services to your clients? Our multi-offerings template is a competitive choice, no matter your industry. Whether you're a part of the manufacturing, home service, or financial industry, our designers will tailor this web design to your company.
Get a hands-on preview of this RainmakerFX template to see what it can bring to your business.
User-engagement template
Do you have a target audience that researches your services in-depth before calling? Our user-engagement template is a smart option, as it provides users with plenty of information, plus encourages them to explore your business.
Preview this RainmakerFX template to uncover its potential for your company.
Got additional questions about our rapid web design package? Call our experienced strategists at 888-601-5359 — or contact us online to learn more!
We don't want to tell you about the work we do, we want to SHOW you.
View Our Portfolio

We've built over
Websites
in a variety of industries.
Mix and match a variety of features to make up your web design package pricing
Your company has unique goals and challenges. That's why we feature an array of innovative strategies. When you work with WebFX, you get a site that reflects your brand while speaking directly to your most important visitors, those most interested in what you're offering. To motivate them to action, your site can make use of many innovative features, from integrated social media elements to multimedia components.
You can easily pick and choose the features that will make the most sense for your business to create the web design package pricing that makes the most sense for your business and goals. And, of course, we'll offer up our expert ideas on how to create the most effective online presence for your company.
Our website design plans include a dedicated project manager
Included in all levels of our web design package pricing is a dedicated project manager. Our team of project managers specialize in organizing all the components that go into web design, from images and content to proof reviews and edits. The project manager component included in our web design package pricing means you'll have a direct channel of communication and always be in-the-know of where your web design project stands.
In addition to your project manager, your web design package pricing includes access to our online project management software. You can log on anywhere you have an internet connection and see where your project is. It's the central location where we keep everything to do with your web design, including the project timeline.
Transparent web design package pricing
Unlike other firms, we put our pricing online. That way, you'll know right up front how much you can expect to pay for a website design. Even if you don't select us, this information will give you what you need to make a more informed decision about what to pay for a new website design. But even so, we think you'll find that our web design package prices are among the best in the industry, and give you the most bang for your buck.
Discover the best web design package for your business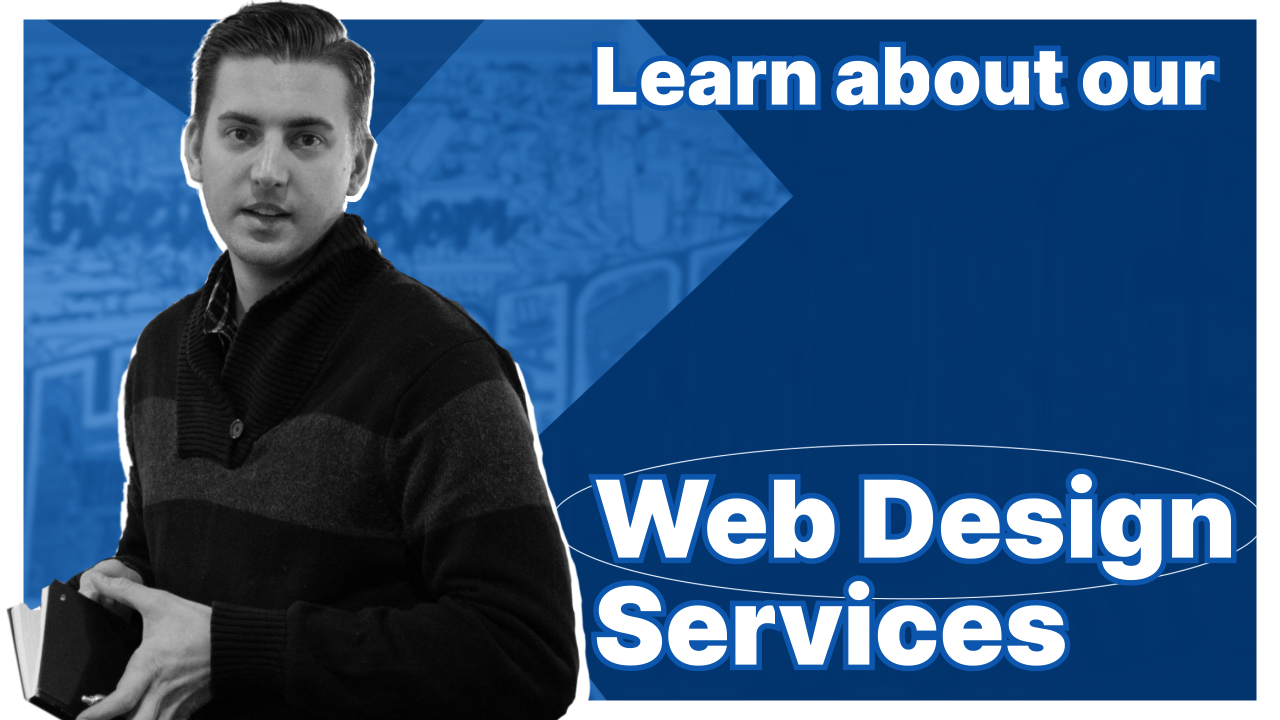 Whether you're looking to redesign your existing website or design a new one, our award-winning designers and your dedicated account manager are ready to help. To get started, contact our team or give us a ring at 888-601-5359 for a personalized quote on your web design package.