Content Marketing vs. Social Media Marketing: Which is More Effective?
Today, most Internet marketing campaigns feature different strategies that are integrated into one overarching, cohesive program. And even though many Internet marketing disciplines mesh together well, it's still important to know the distinctions among them.
One of the most difficult lines to draw is between content marketing vs. social media marketing. Part of the confusion lies in the fact that it's hard to implement one campaign without the other, but they're two distinct practices.
On this page, you'll get a clear picture of each strategy and gain a better understanding of whether one strategy is better for your business than another.
If you'd like to speak directly with a specialist, you can reach us at 888-601-5359.
What is content marketing?
Content marketing is the process of attracting new customers by publishing original content that's relevant to target audiences. This content can either educate or entertain audiences, but it should be valuable enough for viewers to either share with their friends or link to in their own content.
You can create content in a number of different styles, depending on the audience that you want to reach, including:
eBooks
How-to guides
Photos
The ultimate goal of content marketing is to grow your brand awareness while encouraging conversions by showing that you're an experienced, authoritative leader in your field. By establishing your reputation, you encourage customers to return to your website for further content, and you can keep informing them while selling to them as they enjoy what you've created.
Get your content up and running and get inspiration for your posts with our free content toolkit.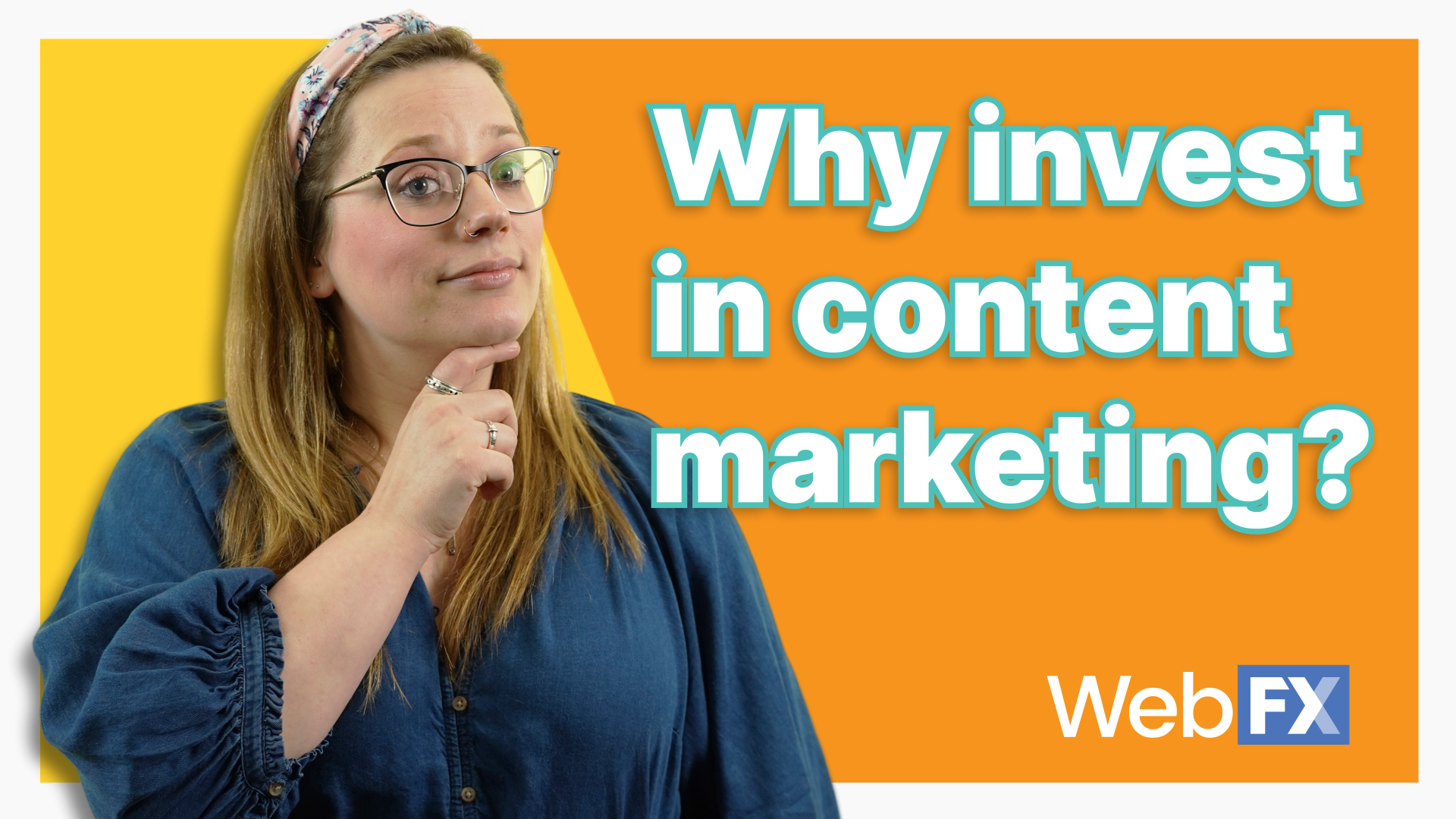 What is social media marketing?
If content marketing builds consumer trust through knowledge, social media marketing builds it through interaction. Social media marketers use constant outreach through a wide range of social media sites to establish a two-way dialogue in which one party delivers a message and the other party responds. Unlike in content marketing, consumers have as much control over the relationship as the creator does — and maybe more.
While social media has been an effective marketing channel for businesses, it's more than just another forum for sales promotions and special offers. In fact, social media is where consumers can discuss the complete customer experience, including:
Praise or problems with recent purchases
Compliments or complaints about a business
Thoughts and opinions on news
Because people feel free to share what's on their mind on social media, chatter about businesses can be both positive and negative. As a result, business owners are increasingly using these channels to address controversies, answer customer questions, and develop a more intimate relationship with their customer base. That is social media marketing at its heart — direct, personable interaction with your customer.
So which marketing strategy is more effective?
The key difference between content marketing and social media marketing breaks down to this: Content is what you present to potential customers, and social media is where you interact with them.
The easy solution there is to just combine your strategies into one and enjoy the results — promote your content through social media, and include social media buttons on your content pages.
Both are strong strategies on their own as well, and you can use one or the other depending on your business's goals.
What content offers
Content marketing tends to be more effective for businesses that are trying to establish themselves as authorities in their respective fields.
Sometimes they produce content that talk up the business itself, such as stories about satisfied customers or new product launches, and other times they can inform customers about products, services, industry changes, and more. No matter what you choose, you're working toward a strong reputation in your field.
Internet users are constantly searching for how-to guides and other content that answers their most pressing questions. If your content matches these queries — using the same keywords that your customers use — potential customers will find it. Plus, if they like what they read or watch, they'll come back again later.
Over time, content can help bring potential customers to your website, convince them to convert, and even encourage them to spread the word about your brand with quality, informative creations.
What social media offers
By contrast, social media marketing works best if your business is trying to increase brand engagement and loyalty. While content increases loyalty by making your firm look more knowledgeable, social media increases loyalty by making you appear more responsive, personable, and relatable.
By using sites like Facebook and Twitter to engage users, your business builds a caring, customer-centric image and gives consumers more confidence that you'll deliver the experience they want.
And consumers aren't the only ones who benefit from social media — this also gives you another channel to share content, ideas, thoughts, and more. You can even use consumer feedback to tweak your content to be more accessible in the future.
How do you decide?
The idea of content marketing vs. social media marketing is a misleading concept, as both are necessary to help you build your business. While it's important to understand the differences between the two, they work wonders together.
For business owners and marketers that already have their plates full, consider hiring a third party firm to take over your content and social media marketing efforts.
WebFX is an industry-leading content marketing agency that has over 150+ years of collective experience in helping our clients grow their businesses.
We'll create a customized multi-channel marketing plan that is made specifically to match your company's needs, so your online presence can thrive. With a focus on conversion optimization, we can help drive new sales leads to your business with high-quality content and outstanding social media engagement.
Contact us today to start working on your social media plan!
Earn a 20% greater ROI with WebFX