A content marketing agency is your new best friend — seriously. Content marketing agencies develop and implement content strategies. Day-to-day, most content agencies work on producing and promoting content.
Keep reading to learn more about content marketing agencies, including:
What is a content marketing agency?
What does a content marketing agency do?
How much do content marketing agencies cost?
What do top content marketing agencies do?
Should I hire a content marketing agency?
How do I hire the best content marketing agency for my business?
P.S. Looking to start your search? Check out our list of the best content marketing companies!
We foster and form long-term partnerships so that your business has long-term results.
Over 90% of WebFX clients continue partnering with us into year 2 of their campaign.
Hear from Our Happy Customers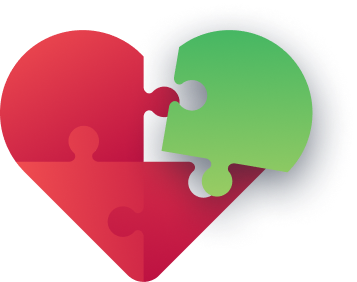 What is a content marketing agency?
A content marketing agency, also called a content agency, creates content marketing strategies to plan, produce, distribute, and measure the impacts of content for their clients. This content, which can include blog posts, videos, longform guides, podcasts, and much more, aims to provide value to a specific audience with the ultimate goal of building the company's customer base and increasing revenue.
What does a content marketing agency do?
A content marketing agency takes care of several tasks, including:
Developing a content strategy
Producing content
Promoting or distributing content
Measuring content performance
Deliverables do vary between content marketing companies, especially when it comes to producing content. Some content marketing firms will compile content ideas for your team to produce vs. compiling and producing the ideas.
That's why — before hiring an agency — review their deliverables.
How much do content marketing agencies cost?
Prices for content marketing agencies vary and depend on factors like the type of content, amount of content, and length of content. Typically, though, small-to-midsized businesses will invest $2000 to $10,000 per month into content marketing.
What does a top content marketing agency do?
So, what makes a good content marketing company?
We have a video (and more tips) on how to outsource your content below.
Here's what to look for when trying to find the best content marketing firm for your business's needs.
A focus on strategy
Top-notch content marketing agencies focus on creating a smart content marketing strategy that drives results and increases key metrics for their client — not just producing content. While creating content is, of course, a vital part of content marketing, it's only part of the whole picture.
You also need a strategy to make sure you get the most possible value from your content.
You can partner with content creation companies that only produce content and opt to plan your strategy yourself. However, you can often get more value from your investment by working with a content marketing agency on your strategy since they have more resources, team members, and expertise.
The process of creating a content marketing strategy may include a content audit, competitor analysis, keyword research, and more.
Custom plans
The best content marketing companies always provide you with custom strategies and unique content.
They never take a cookie-cutter approach to planning your content marketing and will write content that specifically caters to your industry and topics of interest. A good content marketing company will take the time to learn about your business and your goals.
They'll also research your industry, competitors, and existing content. They'll then use this information to create a plan that's specialized to your business's needs.
A focus on your company's bottom line
Good content marketing agencies also put the focus on getting results that make a meaningful impact on your company's goals and bottom line.
Some companies focus too much on vanity metrics — metrics that look good but don't lead to much tangible benefit for your business. What counts as a vanity metric depends on your goals, but potential examples include page views and social media followers.
The best content marketing agencies, on the other hand, focus on improving metrics that have a direct impact on your sales and revenue goals.
Our digital marketing campaigns impact the metrics that improve your bottom line.
See More Results

WebFX has driven the following results for clients:

$3 billion
In client revenue

7.8 million
Leads for our clients

5.2 million
Client phone calls
Transparency
Another thing to look for in a potential content marketing partner is transparency.
Check if the content marketing companies you're considering are transparent about their:
Pricing: Do they post their pricing on their website and explain it in clear terms?
Process: Do they have a clear process for how they'll get you results?
Results: Do they provide regular updates and reporting on your campaigns and the results they're getting?
Multiple high-quality content options
One of the benefits of working with a top content marketing company is that they have the team needed to create numerous types of content and do them all well. Before working with an agency, ask what content types they offer.
Then, check some examples of each type of content you're interested in to make sure they can produce high-quality work.
An understanding of the big picture
Content marketing is an important part of digital marketing.
Still, it's just one part of a complete digital marketing strategy — and it's an even smaller part of how you build your brand and grow your company overall. Content marketing does relate closely to many other types of online marketing, though.
For example, your content helps you rank in search engines, and you can share your content on social media to help grow your following, build your brand, and increase engagement. A good content marketing agency understands these relationships and how content marketing fits into the big picture.
Testimonials and reviews
Another valuable way to evaluate a potential content marketing partner is to check out their reviews and testimonials. The insights that past clients provide can give you an idea of what it's like to work with a given agency.
Evidence of results
You'll also want to see some evidence of the results an agency can provide before working with them. Check their website for case studies and statistics about their results or ask a representative of the company to see their best results.
A strong portfolio
You should also check each agency's portfolio for examples of their work.
Seeing examples is the best way to evaluate the quality of the company's content and make sure they're a good fit for your brand. When browsing an agency's portfolio, also check if they've worked with companies in your industry or similar industries before.
While this isn't a make-or-break factor and overall quality of work is more important, it can be a useful thing to look for.
Good communication
Talking to a representative of an agency is one of the best ways to make sure a content marketing company is a right fit for your business. You'll be communicating with your agency regularly, so you want to make sure they're friendly, helpful, and timely in their responses.
A solid content marketing strategy of their own
Does the content marketing agency you're looking into promoting themselves with content marketing? If so, that's a good sign they know what they're doing and truly believe in their capabilities. Explore the content on each companies' site to get a sense of what they can do and the kinds of content they can create.
Should you hire a content marketing agency or do it yourself?
Another question to consider when it comes to content marketing is whether to hire a content marketing company or do the work yourself. Both options are certainly viable, but there are pros and cons to each.
Pros and cons of doing your content marketing yourself
With the do-it-yourself method, the main benefit is that you'll keep your costs lower, as you won't have to pay a third party for their services.
However, while you'll save money, you'll have to spend a lot of time on your content marketing, especially if you don't have much experience with content strategies and content creation. You'll need to take the time to learn about content marketing, build your strategy, create your content, and complete other tasks.
Pros and cons of working with a content marketing agency
When you work with a third party, your costs will be higher, but you'll save a lot of time since the content marketing company will do most of the heavy lifting for you. You'll also benefit from having the expertise and resources of a professional content marketing agency on your side.
A good content marketing company has a deep understanding of content marketing methods. It also has the resources to create advanced strategies, produce various types of quality content, and analyze the results of your campaigns to produce helpful insights.
With a content marketing agency, you can often get better results in less time due to their expertise and available resources. Because of these advantages, you may also get a higher return on investment (ROI).
Which option should you choose?
If saving money is a primary concern, you have a lot of time to spend on content marketing, and you're confident you have the skills to efficiently get results, doing your content marketing yourself can be a smart move.
Otherwise, working with a professional, reputable content marketing company is often the best bet.
How do I hire the best content marketing agency for my business?
If you're ready to hire a content marketing company — and looking to hire the best content marketing agency — check out these tips:
Determine what your business wants to accomplish with content marketing
Review the reviews, testimonials, and portfolio of content marketing agencies
Read the content of these content marketing companies' websites
Request or review the content marketing firms' pricing and plans
Meet content marketing agencies to discuss their strategy, reporting, and more
With these tips, you can build a list of top content marketing companies and find the best one for you.
Find the perfect content marketing agency for your business
When partnering with a content marketing agency, choosing the right vendor is vital to getting the most value from your content.
If you're still looking for the right content marketing agency, consider WebFX. We have a team of more than 500 digital marketing experts and offer a wide range of content marketing services. We'll create a custom content marketing strategy for your business, produce various types of high-quality content, and regularly report on our results.
Check out our content marketing services to learn more or request a free quote online today.
WebFX Careers
Join our mission to provide industry-leading digital marketing services to businesses around the globe - all while building your personal knowledge and growing as an individual.