Email Newsletter Design Services From WebFX
Email marketing is one of the most tried and true digital marketing strategies out there. At WebFX, we know exactly how to boost your email conversion rate with stellar, modern email design work. Pricing for our template designs is a one-time payment for design work that will boost your email campaign results for years to come. Scroll down for more details or fill out the form for an exact quote!
We've generated over
2,801,072,736
in client revenue
We've generated
7,365,357
leads for our clients
We have more than
200
digital marketing experts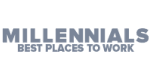 Explore email design plans
Call to action strategy
Email layout prototype
Edits to email creative
Creative build into HTML
Importation of email into MyEmailFX
Testing on 20+ email clients
Testing of email on mobile devices
Email marketing strategy document
Assistance with copywriting for 1st email blast
Email marketing delivery schedule assistance
Email Template Design That Increases Effectiveness
Solid, set-you-apart-from-the-rest designs that combine the message and creative to compel viewers to take action
Enhanced relationships with your customers, strengthening loyalty and encouraging repeat business
A distinguished team of web design and email marketing experts, eager to help catapult your online marketing into success
We get it — sometimes you want to speak straight to the source. To speak with an email specialist, feel free to give us a call at 888-601-5359!
We get it — sometimes you want to speak straight to the source. To speak with a Digital Marketing Specialist about our marketing services, feel free to give us a call at:
888-601-5359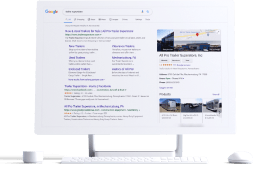 WebFX Email Marketing Design Pricing
| Features | Basic | Enhanced |
| --- | --- | --- |
| Call to action strategy | | |
| Email layout prototype | | |
| Edits to email creative | | |
| Creative build into HTML | | |
| Importation of email into MyEmailFX (if applicable) | | |
| Testing on 20+ email clients | | |
| Testing of email on mobile devices | | |
| Email marketing strategy document | | |
| Assistance with copywriting for 1st email blast | | |
| Email marketing delivery schedule assistance | | |
| 1 hour strategy call with a WebFX email marketing expert | | |
| Email marketing tips provided - post 1st or 2nd delivery (performance/analytics review) | | |
| Responsive design & testing | | |
| 300+ SMEs behind campaign driving results | | |
| Investment | $900 | $1,699 |
| | GET STARTED | GET STARTED |
Want a beautiful email template? We've got you covered
An email marketing campaign is an extremely cost-effective way to market your company to current and potential customers. For a minor investment, you can get your company's message into the minds of many.
However, like all marketing initiatives, without a solid, set-you-apart-from-the-rest design, this cost-effective marketing strategy becomes a waste of your time and money. It's the message and creative that compels viewers to perform a specific action. Design is the essential building block, and if that is weak, your results will be too. That's why it's important to employ email theme and template design that truly stands out from all the noise that inundates users on the web today.

Create an email marketing campaign your recipients simply can't ignore
Email newsletters are marketing tools commonly used because of the minor investment needed to obtain highly trackable sales. In fact, email marketing is cited as one of the most effective online marketing tactics, second only to search engine marketing.
This cost-effective form of direct marketing enhances the relationship between a company and its customers, strengthening loyalty and ultimately encouraging repeat business. Though without strategic and effective design that compels your recipients to click through, or even read the email for that matter, all the effort and resources put into that email is simply futile.
Strong email designs keep you in the minds of your top customers while strengthening your brand. Once your email is in your customer's inbox, it is the email design that holds the attention long enough to convince the recipient to perform a specific action. The email design must be professional, moving and tailored to your target audience while promoting your brand.
In today's email inboxes, the clutter of competing email newsletters is simply unavoidable. By using a professional email design, you can set your email marketing campaign apart from the rest and position your company as a leader in your industry. And by including elements like email template designs, you can streamline the process for greater efficiency. WebFX creates email designs that give your company the needed edge to have a successful email marketing campaign.
Mid-Size Businesses Trust WebFX
Their focus on ROI and their innate ability to communicate this information in a way that I understand has been the missing link with other digital marketing firms that I have used in the past.
Leah Pickard. ABWE

Responsive and mobile-friendly email design
WebFX can design fully responsive email templates that display your marketing content properly on devices and screens of every size and shape, from mobile phones to tablets to large desktop monitors. Our email designs are mobile-friendly, making them easy to read no matter what screen your target audience is using to view them.
In this modern era, users no longer want to pinch to zoom to read your content. That's why we'll work with you to create templates, themes, layouts, and graphics that are both engaging and dynamic enough to display properly on new devices and resolutions. Our email designs, including every email banner design, will also be forward-compatible with all new technology, ensuring you don't get left in the dust as email marketing technology advances.

Need your existing templates or designs to be remade to support mobile? We can help you with email template designs, too. Just let us know what your needs are and we can redesign your email template or recreate your email designs to be fully responsive.
We'll work with your platform
WebFX's talented and experienced email designers can work with you on your email marketing platform of choice. We can bring our own email marketing software, myemailFX, to the table, or we can work with yours. We can design HTML email templates or drag-and-drop responsive ones, depending on the program you are using.
Whether you need an email marketing campaign in New York or California, we've got you covered.
Other Pricing

Other Services