Email blast definition: An email blast is a generic email that gets sent to a large mailing list. Eblasts rarely use personalization or segmentation, which lowers the effectiveness of email blasts.
Sending many emails to your audience is an effective way to drive more sales and revenue for your business. That's why sending an email blast has become a popular email marketing technique for businesses.
If you're wondering how to maximize your results from your email marketing campaign with eblasts, you've come to the right place. Here's a quick overview of everything we'll cover:
And if you want eblast help from a top email marketing agency, WebFX has got you covered. At WebFX, our team of over 500 email marketing specialists knows how to create a campaign that will encourage clicks and conversions for your business.
Contact us online or speak with one of our strategists by calling 888-601-5359 to learn more about how our email marketing services can boost sales and revenue for your business.
Our digital marketing campaigns impact the metrics that improve your bottom line.
See More Results

WebFX has driven the following results for clients:

$3 billion
In client revenue

7.8 million
Leads for our clients

5.2 million
Client phone calls
What is an email blast (eblast)?
An email blast is an email markteting strategy that involces sending a single email to many recipients. You can send an email blast to your entire subscriber list or a segment of your subscriber list.
Are email blasts effective?
Now that you know the email blast definition and the answer to the question, "what is an eblast," let's dive into whether it's effective. Before we explore how to create an email blast, it's important to note that sending the same email to every subscriber might not consistently achieve the best results for your campaign. For example, your subscribers will have different interests and might be at different stages in your sales funnel.
That means they might not open or interact with your email blast if your email isn't relevant to them. That's why it's essential to send an email blast that resonates with your subscribers — which you can do through segmentation.
We'll explain more about how to create an email blast in the next section.
How to send email blasts in 5 easy steps
Now that you know the definition of an email blast and whether they are effective, let's dive into how to send an email blast the right way with this step-by-step guide.
Here's how to do an email blast in five easy steps:
1. Segment your email subscribers
When answering, "What is an email blast?" I mentioned that eblasts aren't that effective.
That's because the key to sending email blasts is to ensure that your email reaches the consumers who are the most interested in its content.
For example, if you're sending an email that promotes a new product or service, you want to ensure that email reaches the users who are most likely to purchase that product or use that service.

One of the best ways to do this is to segment your subscriber list. Email segmentation involves dividing your subscribers into groups, or segments, based on similar interests, demographics, and more to send highly targeted and personalized emails.
You can segment your subscribers based on their:
Age
Gender
Purchase history
Interests
And more
Once you've segmented your subscriber list, start thinking about which types of emails you want to send to your segments. For example, suppose you have subscribers that have previously purchased your product and services. In that case, you can send them a promotional email that advertises similar products or services they would be interested in to increase your sales.
2. Use an attention-grabbing call to action (CTA)
The second step in our how to send out email blasts guide is to use an attention-grabbing CTA. CTAs are essential for guiding your subscribers to take action after reading your email. Your CTA can encourage readers to read your custom content on your website, browse your products and services, or make a purchase.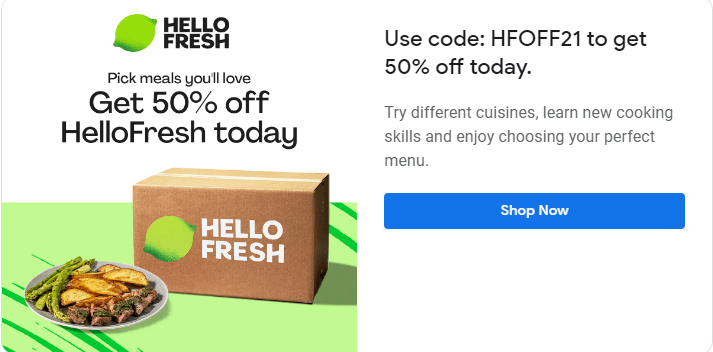 When creating email blasts, ensure your CTA should stands out from the rest of your eblast to encourage more clicks and conversions for your business. By ensuring your CTA button uses bright colors, you can help your CTA stand out from the rest of your email copy.
You can also use attention-grabbing phrases in your CTAs like "buy now before it's too late" to encourage users to perform your desired action.
3. Write engaging email copy
The third step in how to send an email blast is to write engaging email copy. Your email copy is one of the most essential elements of your eblast. It provides your subscribers with crucial information about your business and explains the benefits and perks of your products and services.
Before sending email blasts, make sure your email copy includes attention-grabbing subject lines that encourage users to open and read your emails. Your email content should also be personalized to specific users and speak to their interests, to create messages that resonate with your subscribers and encourage them to take action.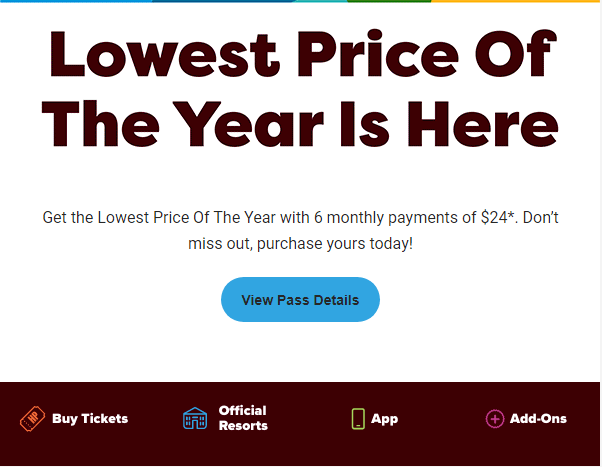 Here are some of our favorite email copywriting tips:
Keep it short and sweet
Use your subject line to explain what users will find inside the email
Personalize your subject lines to different users, like by their industry, if you operate a business to business (B2B) model
Use strong verbs, such as "discover," "maximize," "start," "upgrade"
Demonstrate urgency by using phrases like "act now" or "start today"
By writing personalized and engaging email copy, you can help increase your click-through rate (CTR) by 14% and increase conversions by 10%.
4. Send your emails with email blast software
It can be challenging to manually send large batches of emails to your growing subscriber lists. Luckily, there are plenty of email marketing tools, like EmailMarketingFX, and email blast software options to help you manage your email blasts and send them automatically.
With EmailMarketingFX, you can:
Schedule an unlimited number of autoresponders to send emails automatically when users take specific actions on your website, such as signing up for your emails
Create custom reusable email templates
View subscriber statistics and metrics
Create custom fields that your subscribers can fill out, providing with essential data you can use to personalize your campaign
And much more!
When it comes to creating email blasts that reach the right subscribers and increase your conversions and sales, using an email blast software like EmailMarketingFX is a must.
5. Track and measure your results
The last step in how to send out email blasts is to track and measure your results. Once you've sent your email blast, it's essential to measure your results. When you track the success of your email blast, you can learn which strategies achieved the best results for your business.
Here are a few essential email marketing metrics and key performance indicators (KPIs) you can track to measure your email blast's performance:
CTR: Your CTR tells you how many users clicked on something in your email after opening it.
Conversion rate: Your conversion rate tells you how many subscribers took the desired action after reading your email, such as making a purchase.
Unsubscribe rate: Your unsubscribe rate tells you how many users unsubscribed from your emails. This metric can let you know that some aspect of your email blast is driving subscribers away.
Tracking and analyzing metrics and data from your email blast is the key to learning which areas of your campaign need improvement.
As a result, you can optimize your campaign to send better targeted email blasts that resonate with your subscribers to drive better results for your business in the future.
Top tips to improve your email blasts
Searching for email blast tips to spice up your campaign? Here are our favorite tips for success:
1. Find the perfect send time
Sending your emails at the right time is the key to unlocking more opens and clicks. To find the best send time, consider your recipient's time zone. You can also look back at your previous email data to see which send times resulted in the highest open rate.
You may need to experiment with send times if you don't have any previous email data to go off of. Once you find an optimal send time, you can rest easy knowing that you're sending your emails when your audience is most likely to be checking their inboxes.
2. Personalize your messages
People love emails that are tailored to their unique interests and needs. So, if you want to maximize your email engagement and conversions, you'll need to personalize your messages.
To personalize your emails, you can consider adding your subscribers name or company name in your subject line or email copy. Consider your subscriber's interests and then tailor your copy to match. For example, you can send product recommendations to people who are interested in one of your products, like camping gear.
3. Create a consistent design
It's essential to use a design that reflects your brand and website when sending eblasts so your recipients instantly recognize that the email came from your company.
To create a consistent design across your email campaigns, consider creating an email template that you can use for each email. You can also search for an existing template from your email marketing platform if you use one.
Email blast examples
So you now know the answer to the question, "what is an email blast" and how to send an eblast. Now let's check out some email blast examples to inspire your next eblast:
1. Microsoft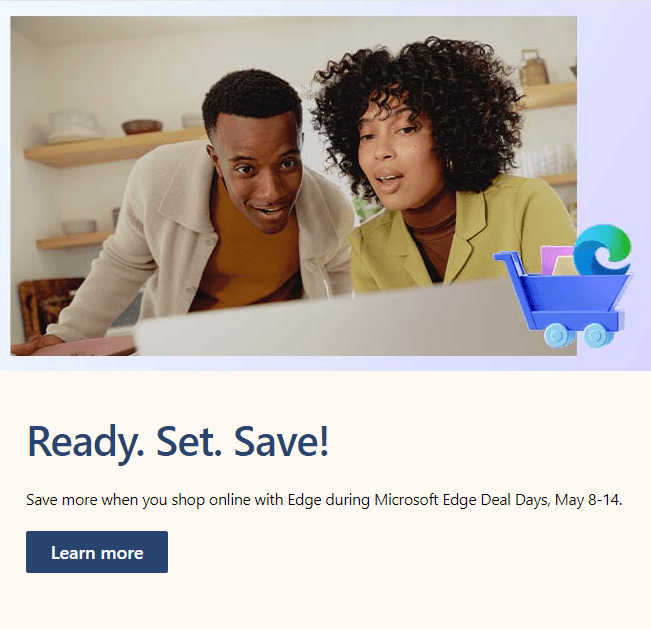 This eblast from Microsoft is short and sweet and clearly directs reader's to the desired CTA with an eye-catching button to learn more about their deals.
Microsoft ensures this email resonates with a wide range of people by crafting a simple message that encourages subscribers to view their latest deals rather than showcasing specific products that some users may not be interested in.
2. Ryanair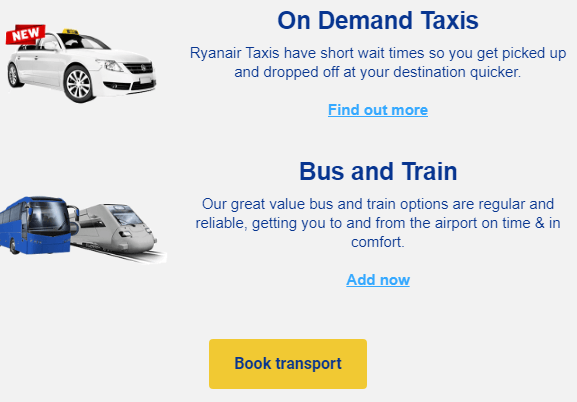 Next on our list of examples of email blasts is Ryanair. In this email, Ryanair promote their transport services via taxis, buses, and trains to and from airports to subscribers.
This email works well as an eblast because it shows one clear CTA, to book transport to your destination. This message is likely to resonate with a majority of their subscribers who have booked flight tickets and would need to get to their hotel or destination.
3. Debenhams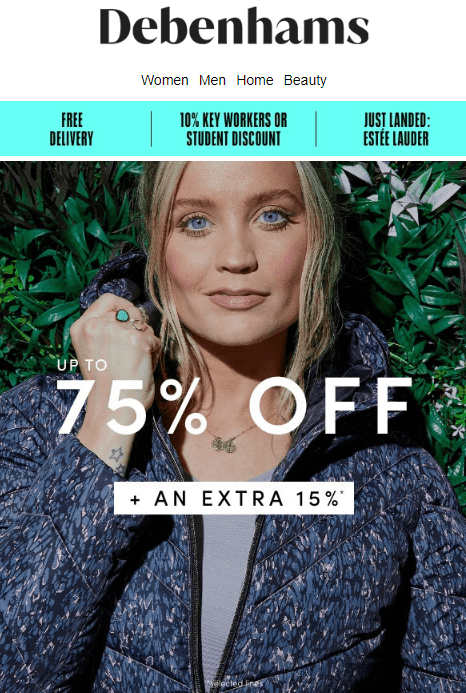 This retail email blast is from Debenhams, a popular department store. In this email, Debenhams highlight their latest sales and deals to subscribers, including an offer of up to 75% off, free delivery, and a special 10% discount for key workers and students.
Like the Microsoft example from above, this Debenhams message works well as an eblast because their message is short and sweet and resonates with a large majority of their subscribers who would enjoy getting up to 75% off any product.
Email Blast (Eblast) FAQs
Looking for some quick answers to common eblast questions? We've got you covered!
1. How do you send an email blast?
The first step for how to do an email blast is to use a reliable eblast software, like EmailMarketingFX. Then you can import your email list, design and write your email, then hit schedule and send.
2. What is a blast email (eblast?)
A blast email, or an eblast, is the process of sending a single email to several recipients at the same time. The main goal of a blast email is to get your message out to a wider audience.
3. Are email blasts spam?
A blast email in of itself isn't spam. But, the improper use of it is. If you send too many irrelevant emails to your contacts, your subscribers would likely see this as spam. Ensure your emails provide value to your subscribers and resonate with their interests and needs to avoid your messages being marked as spam.
4. How often should you send out email blasts?
Depending on the content of your email, it's usually a good idea to send an email blast about twice a month or every two weeks.
5. Why are email blasts a risky marketing strategy?
Eblasts can sometimes be a risk email marketing strategy because they usually aren't segmented or targeted. When sending eblast, you'll send the same message to a large number of subscribers. As a result, your content may not resonate with your entire audience, making it less effective and lowering your engagement levels.
Time to Level Up Your Sales
Our long list of services helps you grow every aspect of your business with marketing strategies that are proven to increase bottom-line metrics like revenue and conversions.
In the past 5 years, we've managed more than 12.9 MILLION transactions across our client base.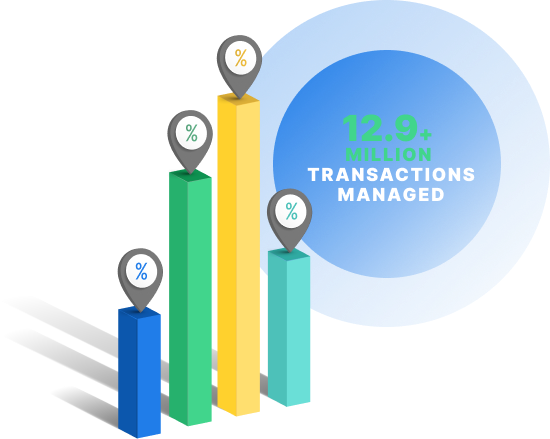 Send compelling email blasts that boost your revenue with WebFX
Do you want to send targeted and engaging emails that drive sales for your business, but aren't sure how to get started? WebFX can help.
WebFX is a top email marketing agency specializing in creating custom email campaigns that suit the needs of your business. Our experts can implement and manage an email marketing campaign and send email blasts that drive clicks, leads, and conversions for your company.
In just the past few years, we've driven over $3 billion in revenue and generated more than 7.8 million leads for clients with our industry-leading email marketing services. And we can help your business achieve impressive results too.
Chat with one of our strategists by calling 888-601-5359 or contact us online to start generating leads and increasing conversions with a custom email marketing campaign for your company.
Get posts by email
Join 200,000 marketing managers and subscribe to Revenue Weekly!
"*" indicates required fields
WebFX Careers
Join our mission to provide industry-leading digital marketing services to businesses around the globe - all while building your personal knowledge and growing as an individual.