The need for in-home care suppliers is only increasing as the large baby boomer generation continues to age. Baby boomer retirement rates have gotten much higher in the past several years. As an in-home care provider, this increasing need for care could help you gain more clients — but only if you stand out from other providers.
In today's market, you stand out most effectively through an online presence. Though you may currently rely on hospital referrals and third-party referral websites, and these strategies do generate leads, these avenues are broadly available and do little to distinguish you from the competition.
If you want to grow your business, read on to learn more about lead generation and the best digital marketing techniques. If your in-home care business could use help with lead generation, reach out to WebFX today for the expertise you need.
37% of marketers say that generating high-quality leads was one of their biggest challenges.
We want to decrease that percentage.
WebFX can help you generate high-quality leads with a customized marketing strategy.
Learn More About Lead Generation Services
What is lead generation for in-home care providers?
Private caregivers find clients through lead generation. This marketing strategy involves identifying and attracting clients to your business. Through lead generation, you convert leads — people who have shown an interest in your company — into clients.
Lead generation benefits your business by expanding your client base, increasing revenue, and finding more qualified prospects. Developing a lead generation strategy helps you grow your business by increasing the number of inbound leads that come to you directly.
Care providers commonly use many methods to generate leads, like visiting hospitals or encouraging word of mouth, but the modern advertising landscape requires digital marketing to see significant success with lead generation.
How does lead generation for private caregivers work?
If you have not done lead generation before, you may wonder how to convert someone from a general interest in your company to a loyal client. Lead generation has four main steps:
Attract leads:

You bring in leads through an online presence.

You might invite contact through medical articles on your blog or social media posts about your services.

Collect lead information:

Through your lead generation efforts, you encourage leads to connect with you by linking a contact form in your blog post's conclusion or providing a place to sign up via email.

Use marketing techniques:

Once you have someone's contact information, send them unobtrusive emails or texts with more details about your home care services to convince them to choose you.

Continue relationship building:

After a client chooses you for care, use

relationship marketing strategies

to maintain long-term loyalty.
How do you get leads for in-home care services?
Referrals from hospitals and other third-party companies can't deliver the traffic a company needs for sustained growth. If you want to step up your lead generation efforts and find clients for your care services, turn to these trusted methods.
1. Place yourself in front of customers with PPC ads
According to recent statistics, 44% of Internet users search online for doctors and other health professionals. If they find your care company toward the top of Google's search results, they might choose you instead of a competitor.
If you use pay-per-click (PPC) advertising, your website appears on Google and other websites in the Google Display Network. PPC helps you generate leads because it places your ad in front of users, and you only have to pay when users express interest in your company by clicking.
PPC ads often appear in a Google search before organic results, so if someone searches for "in-home care providers," yours might appear first. Obtaining the top position increases the chance that someone will visit your site, learn more about your services, and reach out to your team.
2. Make your business appear in searches with SEO
Search Engine Optimization (SEO) works well for increasing your business's online popularity in the long term. When you implement an SEO strategy, you focus on improving your website's search position.
With a strong SEO strategy, your in-home care company appears high in organic search results, not just the paid results from PPC ads. You pay nothing for the clicks you receive on organic search results.
Improve your organic position in search results by making your website easier to navigate and including keywords related to your business. For in-home care services, you might use keywords like "in-home care services in [your city]" and "private caregiver in [your city]."
If you wonder which keywords to include, try doing keyword research to see the keywords competitors use and find keyword variations to use on your website. These keywords tell Google what you do so the search engine can sort your website and display it when people search for those keywords.
3. Use content to establish authority and trustworthiness
Content marketing involves creating and distributing relevant content to attract a particular target audience. You might start with pages detailing your services. Then, start a blog answering common questions people ask about in-home care.
You might write blog posts or articles about in-home care costs, the pros and cons of hiring a private caregiver, and other relevant industry topics. If customers often ask particular questions, answer them on your blog. Content marketing helps you appear in more search results and demonstrates your industry expertise.
When your blog often appears in search results related to in-home care, searchers begin to see you as an authority and learn your business's personality.
As these searchers begin to seriously consider in-home care, they're likely to remember your business first. At this point, there is a good chance that they will call you or fill out a contact form online, making them a qualified inbound lead.
Meet WebFX:
Your world-class, tech-enabled marketing agency with over 1.6 million hours of combined expertise.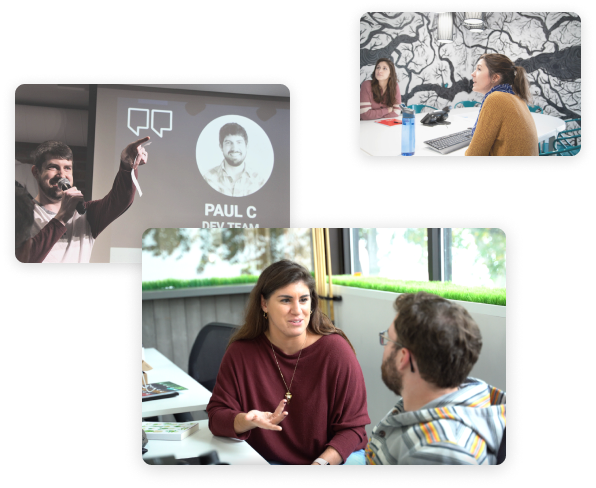 WebFX helps in-home care providers find clients
Lead generation includes many strategies, from paid search to content marketing. If you prefer to focus on providing premium care for your clients, let WebFX handle lead generation.
In the past five years, we have driven almost 7.8 million leads for our clients. We also have over 500 subject matter experts who understand your industry and know how to implement the most effective lead generation strategies.
We provide full-service marketing services and proven strategies to meet all your marketing needs. We'll help you set up and monitor PPC ads or optimize your website to appear in search results. We'll even help you create custom content to draw in leads.
Grow your in-home care business with help from WebFX. Call us at 888-601-5359 or contact us online today.
Increase your leads, sales, and revenue with digital marketing
Find Us Driving Revenue Nationwide