With over 900,000 healthcare organizations in the U.S., you must ensure your practice remains competitive in reaching your audience to gain new patients and drive revenue.
And implementing effective digital marketing strategies is one of the best ways to expand your reach and grow your practice.
Not convinced that digital marketing can help you drive more revenue for your healthcare organization?
We've compiled the ultimate list of 50 healthcare marketing statistics for 2023 to show you just how valuable digital marketing can be for your practice.
So keep reading for your inside scoop on the latest healthcare marketing stats, including:
You can also browse the most recent medical technology statistics to gain insights into what's trending in this market.
Bonus: Sign up to Revenue Weekly today to join over 200,000 marketers who get their latest revenue-driving marketing advice from our award-winning experts for free!
Healthcare SEO statistics
When someone wants to research their symptoms, find the best treatment for their diagnosis, or locate a clinic near them, they start by looking on a search engine like Google.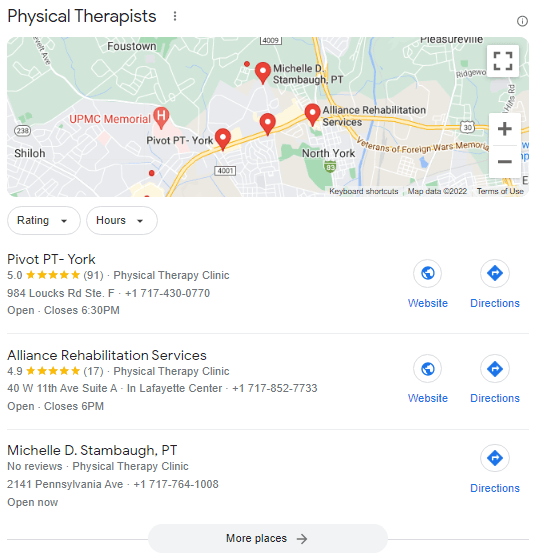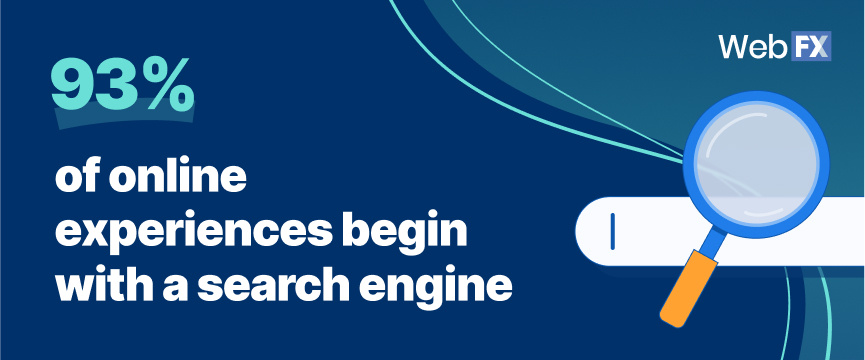 In fact, 93% of online experiences begin with a search engine. With numbers like that, it's a no-brainer why 40% of total revenue for businesses comes from organic search.
Your healthcare organization needs a search engine optimization (SEO) strategy to ensure your audience can find your practice online.
Check out more organic search healthcare marketing stats below:
LEARN MORE ABOUT HEALTHCARE SEO
Hear What It's Like to Work With WebFX!

"WebFX has completely transformed my practice. With their support, I have expanded my practice significantly and grown exponentially. I could not have expanded to this degree, nor this quickly had it not been for the incredible efforts provided by WebFX and my team."
Healthcare
Healthcare paid search statistics
No top healthcare marketing stats list would be complete without diving into paid search, or pay-per-click (PPC) advertising.
Investing in paid search ads is an excellent way to help your healthcare organization soar to the top of the search engine results pages (SERPs) to attract more potential patients ready to convert.
Browse impressive healthcare paid search statistics below: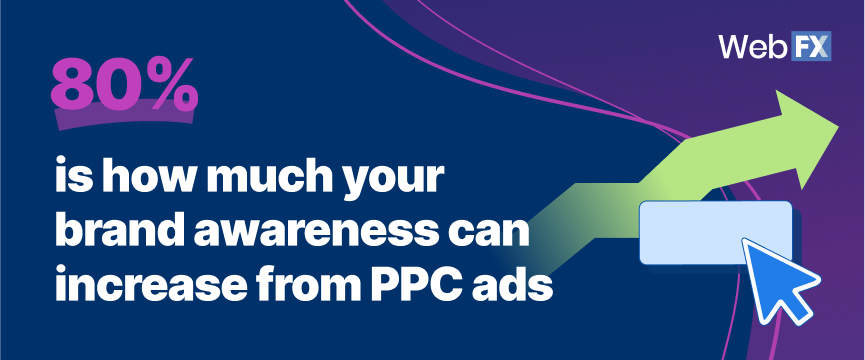 LEARN MORE ABOUT HEALTHCARE PPC ADVERTISING
Healthcare referral statistics
Word-of-mouth marketing is a powerful tool your healthcare organization can utilize to gain new patients and foster patient loyalty.
It helps you get people talking positively about your healthcare organization, improving your reputation, awareness, and ultimately, your conversions and revenue.
Learn more about the benefits of referrals and word-of-mouth marketing with these noteworthy healthcare marketing stats:
LEARN MORE ABOUT WORD-OF-MOUTH MARKETING
Healthcare content marketing statistics
Have you heard the phrase "content is king?" That's because when it comes to successfully gaining new patients, you need a content marketing strategy to showcase the benefits of your treatments and working with your practice.
Learn more about why content marketing is essential by checking out the healthcare content marketing statistics below:
LEARN MORE ABOUT HEALTHCARE CONTENT MARKETING
Healthcare social media marketing statistics
To gain new patients for your practice, you need to reach your audience where they spend most of their time.
And with more than five billion active users on social media, you're audience likely spends a lot of their time scrolling on their favorite social platform.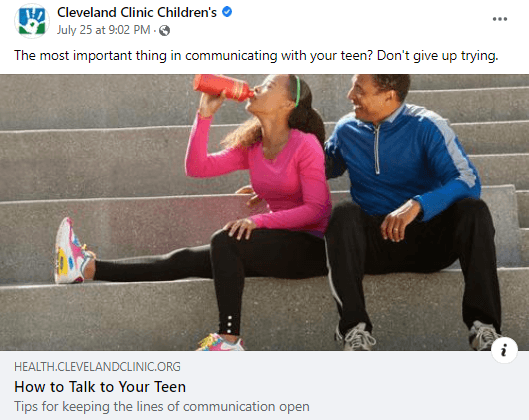 A social media marketing strategy is one of the best ways to increase your online awareness and promote your healthcare company.
Check out these impressive healthcare social media marketing statistics below to learn more about how this strategy can drive revenue for your practice: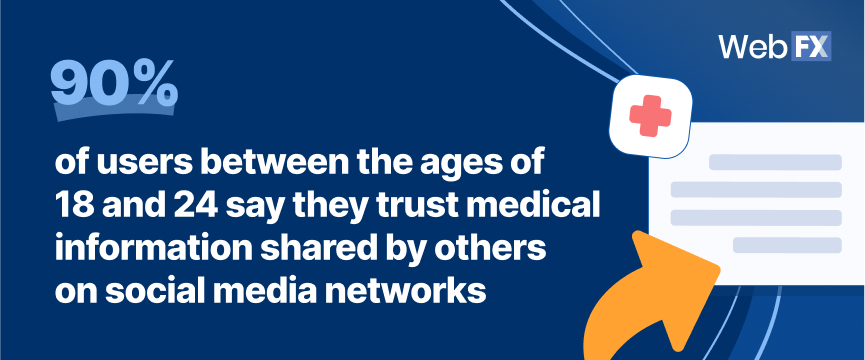 LEARN MORE ABOUT HEALTHCARE SOCIAL MEDIA MARKETING
WebFX helps clients in the healthcare industry grow their practices.
"My practice has grown quickly and improved our accessibility to those we serve or hope to serve within our community. WebFX is directly responsible for our growth and the fact that we have more than doubled our revenue in six months."
— Merrimack Valley Psychological Associates
See Case Study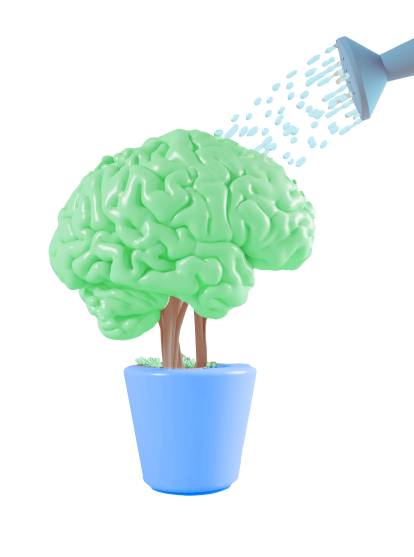 Inspired by these mind-blowing healthcare marketing statistics of ?
Ready to get started with your revenue-driving digital marketing strategy after viewing those impressive healthcare marketing stats? That's where WebFX can help.
WebFX is an award-winning healthcare marketing agency with over 25 years of experience implementing effective digital marketing strategies that help healthcare companies like yours earn a higher ROI.
In fact, in the past few years alone, we've helped clients drive more than $3 billion in revenue. And we can help your practice drive more revenue too.
Launch your personalized healthcare marketing strategy today by calling 888-601-5359 or contacting us online. We can't wait to help your business grow!
Earn a 20% greater ROI with WebFX