As the owner or marketing manager at an Internet service provider, you know that your business has unique needs when it comes to search engine optimization (SEO). Although you're familiar with the landscape of the Internet, SEO is a whole different ballgame. It takes the intense competition of your industry and places it on search engines like Google, enabling you to earn a spot above other ISPs to earn more customers.
While it may seem strange for an ISP to offer its services over the Internet, it's a great way for you to let customers compare your competition to you. To start succeeding, you need to start with the basics.
You can contact us online or call 888-601-5359 today to speak with one of our experts about why SEO matters for your business! Or if you'd like more information, keep reading to discover the six best SEO practices for ISPs.
Independent research from Clutch has named WebFX the
top SEO company

in the United States.

Clutch has personally interviewed more than 250 WebFX clients to discuss their experience partnering with us.

Read More Clutch Reviews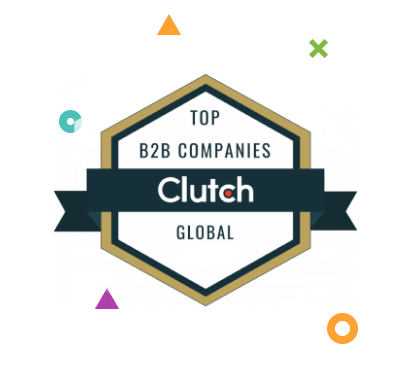 What is SEO?
SEO is the ongoing process of improving your website so that it ranks better in search engines. The idea is that the better your website ranks in searches, the more visitors will come to your site. And when they're on your site, you can encourage them to convert into customers to help your business grow.
The reason SEO is ongoing is because it's about earning the best placement in search engines — and then you have to keep it. Your competition wants to be #1 just as badly as you do, and that means you need to stay ahead of them with every chance you get. Maintaining your rank can be just as intense and demanding as achieving it in the first place, but it'll earn you lots of customers in the meantime.

Hear What It's Like to Work With WebFX!

"I've trusted WebFX with our SEO and SEM management as I've moved through several companies, each time they've done an outstanding job. Highly recommended (just not to our competitors)."
Technology Services
Why is SEO important?
SEO brings new customers to you instead of you chasing after them. In fact, when you're operating online, SEO is the backbone of most marketing strategies. Optimizing your website's pages just makes them easier for your customers to read about you, your industry, and your services.
When you start using SEO, you'll notice a handful of major improvements after several weeks or months.
Enhanced visibility
Better brand awareness
Better user experience
The right SEO strategies will help capture potential clients, regardless of whether they're using a desktop or mobile device. After you have their attention, you can easily turn them into customers.
The best SEO practices for ISPs
There are multiple SEO tactics that you can use to improve your website's visibility and your brand's awareness. Many of these strategies are so easy that you can actually implement them today, so you can test them out over the next couple of weeks. And while they can work individually, they really help your business when you use them all together.
1. Use both on- and off-page SEO elements
When you're working with SEO, you have to work with both on- and off-page factors. On-page SEO refers to changing elements of your individual pages, and off-page SEO refers to linkbuilding and actions that are out of your control.
Specifically, on-page SEO includes elements like title tags, alt tags, meta descriptions, and even the design coding. Off-page SEO includes links from other websites, brand mentions, and similar factors.
2. Know your keywords
Using keywords isn't as easy as it once was, but finding them is a cinch with the Google Keyword Planner. When you know your important keywords, you and your potential customers are using the same language to talk about the same topics, which makes it easier for them to find you. If you're not on the same page, you can lose a lot of your potential customers to your competition, which is the last thing you want to happen.
3. Use keywords effectively
Once you've identified your valuable keywords, write text-based content around those keywords. Inform your potential customers about them to the best of your abilities so that they'll not only find your page, but read it too. The longer you keep them on your site, the easier it'll be to convert them into customers.
While keywords are still essential to SEO, they're not as important as they once were. Since the '90s, Google's algorithm has become more sophisticated, and it now looks at pages for evidence of user-friendliness, efficiency, and usefulness. The number of times you use a keyword doesn't matter in the long run — it's all in the content you build around the keyword.
When you do use keywords repeatedly, your pages can become unreadable, and that's not helpful to users. As a consequence, Google and other search engines will demote your unhelpful pages, and you may even get a penalty for spam that'll hurt your entire site. If you want to avoid all of that and attract new customers, you have to create high-quality, informative content and while using your keywords naturally.
4. Launch social media profiles
Social media is an essential for businesses today. It helps you reach new markets, engage your audience, and more from the comfort of your office.
When customers try to find you, and they come up empty-handed — or if they find an inactive page — it reflects poorly on your business. It's not essential that you maintain a presence on every social network, but you should choose a few to use regularly.
Twitter
Facebook
YouTube
Instagram
Pinterest
LinkedIn
All of these social networks are great for different facets of your business, including behind-the-scenes photos, infographics, videos, and more. You just have to play around with each one to see what draws the most attention from your base of followers.
5. Create an editorial calendar
Managing content and social media profiles can be difficult. To make it easier while staying on top of your game, you can create an editorial calendar instead of going off the cuff. Editorial calendars are great for a number of reasons.
Organization
Long-term content strategy
Keeping blogs and social media profiles active
Taking the time to create an editorial calendar will keep you headed in the right direction after you've worked so hard on establishing the foundation of your SEO plans. Keep in mind that editorial calendars are most helpful during busy seasons when you don't have the time or resources to keep your blog and profiles updated day-to-day. Working ahead makes it easier for you to manage your workload while you multi-task and continue to grow your business.
6. Responsive design
Half of all searches from mobile devices are for local businesses, and more than half of all Google users research local companies online. If you want to be a part of that huge market share, you need to use SEO to your advantage.
Beyond that, you also need to make your website responsive so that it displays correctly on any device's screen. That means it should be just as easy to read and use on a mobile phone as it is on a laptop. It takes some time and elbow grease, but a responsive website quickly pays for itself in terms of SEO.
Our digital marketing campaigns impact the metrics that improve your bottom line.
See More Results

WebFX has driven the following results for clients:

$3 billion
In client revenue

7.8 million
Leads for our clients

5.2 million
Client phone calls
WebFX knows SEO
WebFX is a full-service Internet marketing agency that specializes in SEO. Our talented team of SEO specialists can build a strategy that's unique to your business, so you can get the results you want and expand. When you partner with us, your success is our success — and that means we'll work our hardest to achieve your goals.
Do you want to grow your ISP and beat your competition? Contact us today to start creating your business's own SEO strategy!
Earn a 20% greater ROI with WebFX