As a B2B tech company, you already know that you're working within a highly competitive industry. This means that in order to attract customers, you need to stand out against the noise. You should ensure that your tech company is easy to find at all stages of the process, from the time a potential client begins their research to the time they're ready to purchase.
Unlike traditional print and TV advertising, online marketing allows you to interact with your leads and provide the information they want. This presents a unique opportunity to build trust and gain loyalty, and can ultimately lead to more leads and revenue for your company.
If you'd like to speak with a specialist, you can reach us at 888-601-5359.
WebFX specializes in B2B client success.
Wheeler Machinery Co., saw 82% higher average time on site after partnering with WebFX for SEO, CRO, web design and development, and website content services.
See Case Study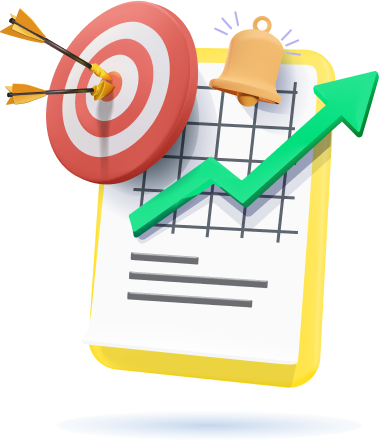 If you're just beginning your journey into online marketing, be sure you have the following in place:
An informative website. All of your online marketing efforts will hopefully lead other businesses your website, where they will learn how to contact you for more information about your services. Your website serves as the foundation of your online marketing, so it should be aesthetically pleasing and easy to navigate.
A plan for SEO. Search engine optimization (SEO) is the process of using the right keywords to bring the right people to your website. As your SEO improves, your rankings will improve in search engines like Google — meaning when people search for terms related to your services, your business will show up in the results.
Active social media profiles. Social media is extremely important to online marketing today. It serves as a way to stay connected with the people interested in your brand, and it also serves as an avenue to share content in a less formal way.
With a strong website, comprehensive SEO strategy, and active social profiles in place, you're ready to expand your Internet marketing efforts beyond the basics. So if your tech company needs an online marketing boost, the following ideas could be exactly what you need.
1. Provide case studies
Case studies hold some serious clout, especially for B2B companies. Nine out of 10 people research products online before making a purchase decision, and case studies can help you establish proof that you're offering a quality product or service.
Once you create a case study that walks readers through how your business has benefited another, you might be wondering what to do with it. Here are a few ideas:
Place case studies on your homepage. This way, when someone first arrives at your website, they'll have quick access to concrete evidence of your abilities. And when they see the kinds of results you've produced for other businesses, they'll be much more inclined to let you do the same for them.
Create a portfolio of case studies. Once you have a few case studies to share, consider giving them their own page on your website. The fact that your business utilizes such a page is proof that you've provided excellent services to other businesses.
Share your case studies in blog or video format. Case studies make excellent blog material and visual content. If there's a commendable story to tell, why not showcase it in a way that's easy to share on social media? With visuals, you'll hold readers' attention and provide them with a unique perspective.
You should also consider showcasing your case studies on social media and landing pages, as well as through email marketing.

Hear What It's Like to Work With WebFX!

"I've trusted WebFX with our SEO and SEM management as I've moved through several companies, each time they've done an outstanding job. Highly recommended (just not to our competitors)."
Technology Services
2. Launch an email marketing campaign
From the moment someone shows interest in your B2B tech company, you need to have a strategy for staying in contact. Otherwise, they'll click away from your site or social media post and forget about your business. With email marketing, you can stay in their minds by reaching them where they already look on a daily basis—their inboxes.
Let's say, for example, you provide SaaS services for a variety of industries. When a doctor searches for "healthcare SaaS", they land on a healthcare-specific page on your website, or the landing page you created for that keyword.
Use this as an opportunity to ask for their email address, and add them to a segmented list specifically for people who have shown interest in your healthcare products. This is often done as an exchange — they provide an email address, and you provide a helpful piece of content.
Once you secure the email address, you can use email marketing to provide them with content not only about your products, but how they can be tailored to healthcare-specific needs.
Email marketing yields a 4300 percent return on investment, so it's not something you want to ignore!
3. Consider PPC advertising
Pay-per-click (PPC) advertising allows you to run ads in a variety of places, but only pay for them when a user clicks on one. In theory, you only pay for the clicks that bring interested people to your website. This makes PPC valuable for a few reasons:
It increases your visibility. When you run PPC ads on platforms like Google Ads, it can get your business in front of users who are actively searching for keywords related to your products. The competition is stiff for B2B tech companies, so there are likely keywords that you aren't ranking for. If this is the case, you can use PPC to reach users for competitive keywords.
It allows you to track those who click the ad. This allows you to tweak your ads for maximum impact.
You remain in control. With PPC advertising, you have complete control over which keywords you target and how much you spend.
4. Highlight reviews
Social proof is extremely valuable, especially for B2B tech companies. If you've already worked with a few clients, ask them to review the experience, so you can showcase it on your website. The more positive reviews you share, the more other businesses in your industry will consider using your services.
WebFX specializes in B2B client success.
Wheeler Machinery Co., saw 82% higher average time on site after partnering with WebFX for SEO, CRO, web design and development, and website content services.
See Case Study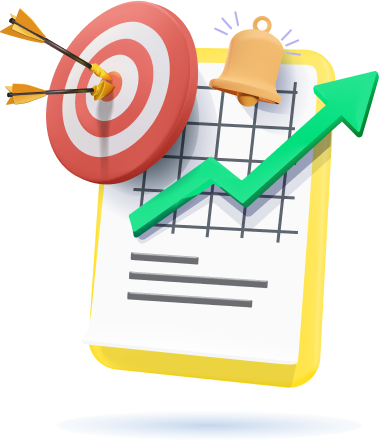 Earn more leads for your B2B tech company now
If you want to attract leads and generate revenue for your company, Internet marketing is the best way to do so. Using site content, SEO, paid ads, and social media, you can boost your growth like never before.
For more information on how WebFX can help you accomplish these goals, contact us today to speak with a strategist! Our team has years of experience creating comprehensive strategies for our clients, and we'll do the same for you.
Earn a 20% greater ROI with WebFX