Search Engine Marketing Services That Drive Revenue
Are you looking to step up your digital marketing efforts? WebFX offers comprehensive search engine marketing services — like SEO and PPC — that will help you grow your brand and boost your revenue. Pricing for our SEM services is 100% transparent too — you always know exactly where your money goes. Scroll down for more details or contact us online for a custom proposal!
We've generated over
2,416,945,839
in client revenue
We've generated
6,271,747
leads for our clients
Google Partner with
FIVE
agency specializations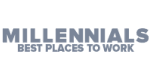 Search Engine Marketing Services That Drive Real Results
SEM can generate real growth for your business, and at WebFX, our search engine marketing services help make that happen, driving qualified leads and valuable sales to your company.
As a part of our SEM services, your business receives:
Custom strategy
Dedicated account manager
Regular reporting
Transparent pricing
Advanced AI software
And more
With a custom campaign, experienced account manager, and cutting-edge artificial intelligence, your company can grow its brand, revenue, and operations.
In the past five years, we've helped businesses like yours earn over $1.5 billion in revenue, as well as more than 4.6 million leads — and those results power our impressive client retention rate: 91%.
Get started with SEM by contacting us online today to learn more about our managed search engine marketing services. Or, give us a ring at 888-601-5359 to chat one-on-one:
We get it — sometimes you want to speak straight to the source. To speak with a Digital Marketing Specialist about our marketing services, feel free to give us a call at:
888-601-5359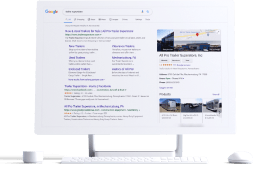 Search marketing services from WebFX
SEO services
Reach users searching online for businesses like yours with SEO. A core component of SEM services, SEO helps generate traffic, brand awareness, and revenue.
View SEO plans
Local SEO services
Generate awareness, store visits, and sales with local SEO. Increased visibility in search results with a local intent is one of the best ways for businesses to reach nearby shoppers.
Browse local SEO plans
PPC services
Accelerate sales and revenue with hyper-targeted paid ads across the Internet. This search marketing service is a must for businesses looking to drive immediate sales.
Explore PPC plans
Content marketing
Provide people with the content they need, like blog posts, to make a purchase. This SEM service helps build brand awareness and revenue for companies like yours.
View content marketing plans
CRO services
Build the best website possible with conversion rate optimization (CRO). Tailor calls-to-action (CTAs), navigation features, and more to encourage sales and repeat visits.
Browse CRO plans
Google Analytics consulting
Make the most of your website data with this search marketing service. Get insight into which metrics to improve, like bounce rate, plus ensure your tracking setup works.
Explore consulting plans
Are you looking for a professional search engine marketing company that will help your business gain exposure in search engine results? Need search engine marketing specialists who know how to properly set up, manage, and adjust your search engine advertising to reach the right people at the right times? If so, you're in luck.
WebFX's managed search engine marketing service is the right choice for anyone looking to increase their exposure and reach more customers via digital advertising and online marketing. With managed search engine marketing, you can increase brand awareness, traffic to your website, conversions, and more with one comprehensive package.
Read on to learn more about our SEM marketing services and how we can help you appeal to a wider audience online with search engine optimization and pay-per-click.
Get a Free SEO & PPC Analysis
SEO Analysis
Disappointed with the performance of your SEO strategy? Get a free SEO report and learn how to improve your strategy to earn top rankings in search results on search engines like Google.
Get my free SEO analysis
PPC Audit
Worried about the performance of your paid ads? Request a free PPC audit from our team of PPC specialists and learn how to improve your return on ad spend.
Get my free PPC audit
What are SEM services?
SEM services encompass paid and non-paid strategies, like SEO and PPC, that increase your visibility on search engines like Google and Bing. With managed search engine marketing services, you can reach your most valuable audience members at the perfect moment — when they're looking for you.
Why do I need managed search engine marketing services?
SEM can be very difficult, time-consuming, and costly to do yourself. Additionally, the world of SEO and PPC changes often. If you aren't keeping up with it, and changing your site to meet the newest standards, you could be at risk of losing your rankings...or worse.
Our search engine advertising agency can handle everything for you, allowing you to spend your time doing what you do best: running your business. We'll research, set up, optimize, and deploy your PPC ads and SEO strategy, then monitor and report on them to you regularly, ensuring that you get the most for your money.
Also, our search engine marketing services are affordable, keeping your ROI as high as possible to ensure you get the most value out of our managed SEM marketing services.
Mid-Size Businesses Trust WebFX
WebFX has helped us expand our digital footprint not only in Central PA and the mid-Atlantic, but also throughout the Continental U.S.
All Pro Trailer Superstore
See Full Case Study
Why choose WebFX for SEM services?
Your company can choose from a range of search engine marketing agencies. WebFX, however, offers your business and team several competitive advantages when it comes to our SEM services, including a client recommendation score that beats the industry average by 488%.
Get results from your SEM
Results matter to your business.
When you invest in SEO or PPC — or both — you want to get results. Whether you're looking to earn leads, increase sales, or build brand awareness for a new product, our team can help your company get results.
In the past five years alone, we've helped our clients' companies earn more than $1.5 billion in revenue, as well as more than 4.6 million leads and 1.8 million phone calls. Our award-winning team can help your business grow too.
Receive a custom SEM strategy
A cookie-cutter, copy-and-paste approach to SEM doesn't work.
That's why our search engine marketing solutions revolve around custom strategies. We build your SEM strategy to your business, products or services, and goals. This kind of approach helps our clients' companies grow in competitive markets.
Work with an experienced SEM agency
Our experience as an SEM agency encompasses more than two decades.
With our extensive SEM service background, we demonstrate the ability of our agency and team to adapt to search engine algorithm updates and changes to the paid advertising marketplace. That's why companies across the globe trust our team for SEM services.
Partner with a dedicated account manager
As your partner, we provide your business with a dedicated account manager.
Your account manager serves as your trusted point-of-contact, eliminating the hassle of speaking with a different person every time you call about your SEM marketing services. Even better, your dedicated account manager gets back to you fast.
Access advanced machine learning technology
At WebFX, we provide our clients access to our exclusive marketing software, MarketingCloudFX.
MarketingCloudFX features the machine learning and artificial intelligence power of IBM Watson. This technology allows MarketingCloudFX to provide data-backed recommendations when it comes to improving your SEO and PPC strategy, as well as return on investment.
Combined with your account manager's expertise, MarketingCloudFX helps your business maximize the performance of your search engine marketing services. That means more leads, more sales, and more revenue, plus happy company leaders.
What is search engine marketing?
Search engine marketing, also sometimes called "search marketing," "managed search engine marketing services," and "SEM," refers to the methods by which a business uses search engines like Google to advertise to users. This can be done through organic methods, like SEO, or paid ones, like pay-per-click ads.

As a leading search engine marketing firm, WebFX utilizes a combination of both SEO and pay-per-click (or PPC) in our search engine marketing management services to appeal to those already searching for your products or services.
SEO is done through a combination of on-site changes and off-site tactics like link building and keyword to improve your position in search results, while PPC management is done via the services offered by Google and Microsoft: Google Ads and Microsoft Advertising.
We also offer search engine marketing solutions like local SEO to help you target your local customers, content marketing to ensure that your website is full of beneficial, informative content, and even conversion rate optimization to ensure that your website visitors convert.
93% of customers are extremely satisfied with our results.
WebFX has consistently driven more customers to my business year over year. It continues to climb. I'm very happy!
Check out more testimonials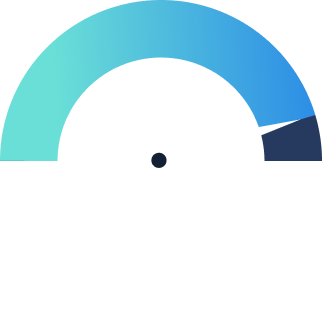 Learn more about PPC in SEM services
In our SEM services, the PPC component helps your business earn valuable real estate in search results, while supporting the early stages of your SEO strategy. With PPC, your company can promote products, services, promotions, and more with compelling ad copy and conversion-driving landing pages.
Learn more about PPC now!

What are the benefits of pay-per-click ads?
PPC ads can be very inexpensive to run. Every search engine marketing firm will tell you that. However, what they may not tell you is that even if you have a higher cost per click, the return on investment is still rather high when your ads are properly managed.
Additional benefits of PPC ads include:

PPC ads can produce a high ROI
For companies in industries where there is a high amount of competition, the ROI can be very high on even expensive PPC ads. An experienced company full of knowledgeable search engine marketing consultants will be able to identify the keywords and phrases where you can feel the most comfortable spending a little more money, because the return will be much more likely. With our firm, you won't be throwing money at the wall just to see what sticks—you'll be utilizing proven strategies.
PPC ads increase your online exposure
PPC ads also increase your overall exposure online. Even if no one clicks your ads, they still see your brand name. This branch of managed search engine marketing can help drive home the fact that you are a player in the market in which they're searching.
As a top search engine marketing service, PPC is a great way to ensure that search engine users become familiar with what you have to offer — even if they're not looking to buy right away. For example, if you sell refrigerators, and users see an ad for one of your products, they might not be looking to purchase right now. However, since they've seen your ad in the past, they might recall your brand when they do need a refrigerator.
PPC ads are easy to update
Finally, PPC ads, when managed by a search engine marketing professional, like our team of expert Google Ads certified specialists, are very easy to change on the fly. They can be adjusted, removed, paused, and restarted whenever you like. So if an ad is not performing—or is performing very well—you can immediately adjust the ad spend to meet its needs.
How are my PPC ads managed?
With WebFX as your search engine marketing company, your ads will be managed in-house by our team of certified specialists who know how to provide professional search engine marketing services to clients like you.
Our team reviews your ad performance regularly, making changes as needed or consulting you to determine the best course of action.
We'll provide reports on the monthly performance of your ads, and make recommendations for future budget changes.
As a part of our SEM services, we'll also discuss additional keyword recommendations with you, or make recommendations for changes to your website or landing pages that may help your ads perform even better.
Unmatched WOW Services
Net Promoter Score is the leading metric for customer satisfaction.
WebFX clients score 394% higher than the industry average.
comcast -9
industry average 16
apple 72
webfx 76
Learn more about SEO in SEM services
The second component of search engine marketing, SEO refers to the act of optimizing your website so that it ranks organically,—or without a financial investment— at the top of search engines for the keywords most relevant to your website.
WebFX offers four levels of SEO plans that are designed to propel your site to the top of the search results. These plans involve on-page optimization, addition of important keywords to the text already on your site, an analysis of the links pointing at your site, addition of alternate text to your images, and more.

What are the benefits of SEO as a search marketing service?
The benefits of SEO as a standalone or search marketing service are essentially endless — there are so many ways that SEO can help improve your conversions and revenue year over year.
Although the results of SEO don't appear overnight, they are well worth it when they do. SEO as a whole is made up of tons of micro-strategies that work together to make your campaign a success. It's best to work with a trusted search engine marketing firm to get the best results from your SEO campaign.
Learn more about the perks of SEO for SEM:

Increased website traffic
One of the biggest and best benefits of SEO as an SEM service is that it can drastically increase your website traffic. By optimizing your pages to rank better in search and giving those pages time to rank higher, you'll soon have more traffic to your site pages since users see them at the top of results pages.
Increased conversions
SEO creates a domino effect of results. After you begin to see increased site traffic, you'll also start to see more conversions. The more people you have on your website, the more people will see your products and services. This can only mean one thing — more on-site purchases.
Increased revenue year over year
SEO isn't a set-it-and-forget-it search engine marketing solution, but when you give it time to thrive, the results can be astronomical. After your SEM specialist implements your campaign, you can expect to see a revenue increase in about a year.
You can use both SEO and PPC ads to ensure that your site is present at the top of Google and Bing search results no matter where a user looks. That way, whether they plan to click on an ad or an organic search link, they'll be visiting YOUR website.
Click on the button below to get more information about our managed search engine marketing plans for SEO.
Measuring what matters most
Are you interested in custom reporting that is specifc to your unique business needs? Powered by MarketingCloudFX, WebFX create custom reports based on what you care about most.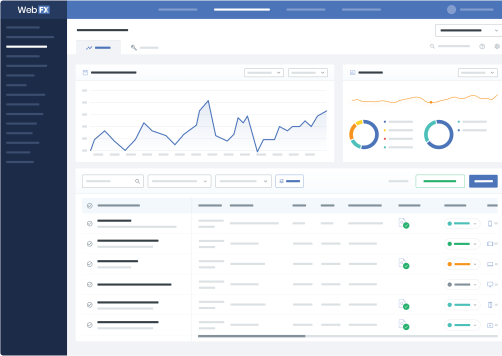 Turn to WebFX for the best search engine marketing management services
WebFX is one of the best search engine marketing firms in the world — and we've been serving clients just like you incredible results for nearly two decades. Our team is made up of more than 200 SEM specialists who are experienced in providing professional search engine marketing services to clients in a variety of industries.
We have more than 420 raving client testimonials, and our results speak for themselves.
If you're ready to work with one of the best search engine marketing firms available, contact WebFX today to learn more about our search engine marketing management services.
We can help you gain insight into how our SEM services can boost your sales by taking your site to the top of the search engine with PPC advertising and SEO.
Feel free to contact us online or give us a call at 888-601-5359 to get started!