How to Target Multiple Cities with SEO
One of the most exciting elements of search engine optimization is that it can be used to target your customers based on their location.
In fact, it's possible to target tons of locations in an effort to reach the perfect audience. However, there are right and wrong ways to target your demographics. Fortunately, WebFX has a team of 500+ experts who can guide you in the right direction so you can have success using SEO to target multiple cities! You can contact us online or call 888-601-5359 today to speak with one of our experts and receive a free SEO evaluation!
If you want to know how to target multiple cities in an SEO campaign, read and learn the dos from the don'ts.
DO start your campaign with only a handful of areas.
You probably already know the major markets in your neck of the woods, so start with those cities and towns. You don't have to use their proper names all the time, either. For instance, Philadelphia can be shortened to Philly; Los Angeles, California, is better known as L.A.; and Las Vegas is commonly called Vegas.
Organization is important to these strategies. You want to make sure that you're using the lingo, dialect, and references that make sense to a local area. For example, soft drinks are commonly called "soda" in the Northeast and "pop" in the Midwest. Mixing up simple references like that can force a red flag and make customers think you're pandering to them instead of authentically appealing to their needs.
One way to keep all of this information together is to make a spreadsheet that includes the areas you want to target, nicknames, commercial districts, slang, expressions, and other information that can help you better relate to local areas. That way, you won't mix up what information goes with what location.
DON'T go after all of your cities with one page.
Have you ever read a landing page in Nashville, TN, that sounded like it belonged in Buffalo, NY? It's really confusing for people in Boston, MA, to deal with all the confusion that results from the lingo that's better suited for Denver, CO.
Get the point?
You should devote one landing page to each city you're targeting. Naturally use the city name a few times in your page's text to avoid sounding robotic or strategized, and throw in some references to streets, famous landmarks, and other specifics to give your page another element of authenticity.

Beyond specific towns, you can also include references to regions. For example, cities in the south are all familiar with grits, and towns around Vegas are all familiar with gambling. Using that kind of knowledge to your advantage can help make your landing pages sound much more friendly and inviting, like a mom-and-pop business down the street.
We foster and form long-term partnerships so that your business has long-term results.
Over 90% of WebFX clients continue partnering with us into year 2 of their campaign.
Hear from Our Happy Customers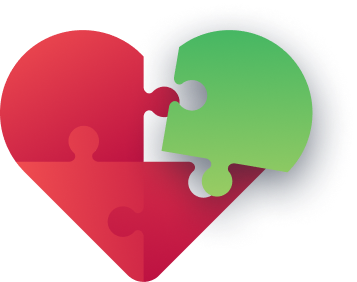 DO create new content for each city's page.
Every landing page you develop and optimize for a particular city should have brand-new content. It's not enough to only change a few words here and there. Your readers will catch on eventually, and Google may view the content as duplicated, too similar, or derivative, all of which could hurt both pages' abilities to rank — not to mention your business's credibility.
However, that's not to say that you can't use a template for basic site layout and streamlined page production. As long as you make sure every page is unique with its layout, text, photos, videos, and other elements, each one should rank well based on their keywords.
DON'T wait to add new pages to your site.
As soon as you have your pages ready to go, you should place them on your website. The faster they are indexed, the faster they can begin ranking for keywords. Some companies like to release pages on a slower basis, but there's no real reason to do that. Get them working for you… pronto!
NOTE: If you prefer to do a slow release in order to see how each page performs analytically, it's fine. Just have a plan in mind. For instance, what will you do if one of the landing pages tanks analytically? How will you strategically change it to make it a stronger performer? Know the answers before you embark on your analysis.
DO add internal and external links to your pages.
Adding links is essential when you're creating new landing pages. Internal links help connect each page to the other pages you've created, helping Google index your site, and credible external links show customers that you value quality, reliable information. Plus, linking to authoritative sources helps the SEO of your whole site.
For location-based landing pages, you can link to pages like the local government's .gov domain, universities, and other institutions that show you know the community. The better you can relate to the people in these towns, the more likely they'll be to like you, buy from you, and use your services. With that in mind, using local SEO to appeal to specific areas can bring huge benefits to your business.
If you don't have the time to create all the pages for areas you want to target, consider partnering with a firm that specializes in that kind of business. WebFX has a proven track record of success with hundreds of clients, and our experienced, knowledgeable, and talented team of professional marketers is ready to meet your SEO goals. We're determined to deliver strategies and results that meet your needs and help your business grow.
How Is Your Website's SEO?
Use our free tool to get your score calculated in under 60 seconds.