LocalFX: Result-Driving Local SEO Software from WebFX
If you own or manage a local business, you know the importance of targeting customers who are not only interested in your products and services, but who also live close by.
But how do you do so? Local SEO is one of the best ways to attract your target audience because it uses strategies that resonate with the locals.
For example, with local SEO, you'll target users with more exact keywords that match your location, in addition to other strategies that help you reach your perfect audience.
If you have a lot of locations, it can be difficult to manage all of your local listings — but it doesn't have to be. LocalFX is WebFX's proprietary, client-managed local SEO software that allows you to manage your local SEO with a hands-on approach.
On this page, we'll talk about the importance of Local SEO and what LocalFX can do for your business.
If you'd like to speak with a local SEO specialist to learn more about how a local campaign can change the course of your business, feel free to give us a call at 888-601-5359.
Independent research from Clutch has named WebFX the
top SEO company

in the United States.

Clutch has personally interviewed more than 250 WebFX clients to discuss their experience partnering with us.

Read More Clutch Reviews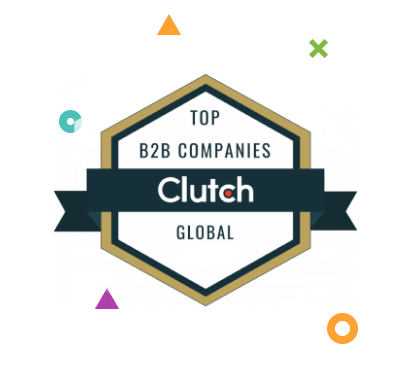 Why is local SEO important?
There's traditional SEO and local SEO, but what's the difference? Can local SEO help your small business have more impact on your community?
The answer is yes.
Although SEO and local SEO share many of the same strategies, local SEO campaigns allow you to target a much more exact audience — people who live within a specific distance of your small business.
To make this kind of targeting as easy as possible, you'll benefit immensely from opting for local SEO software or local listing software like LocalFX.
The goal of local SEO
Let's not get ahead of ourselves — first, what is search engine optimization (SEO)? SEO is the process of optimizing your website so that it shows up in search engine results for terms that mean the most to your target audience.
For example, if you own a pet store, you're going to want to target pet owners. SEO can help you show up in search engines to pet owners that search for specific keywords, which you can learn more about through keyword research.
But before we talk about SEO strategies like keyword research, it's important to understand that the goal of local SEO is the same as plain old general SEO.
The objective is to reach your audience by showing up in search engine results pages — the only difference? Instead of targeting general keywords, you'll target keywords that have something to do with your location.
LocalFX can help you reach more local customers
Now, let's jump into more local SEO strategies and how a local listing management platform like LocalFX can help you accomplish them!
Keep reading to learn more about what's included in a LocalFX package.
Update and sync listings across 100 directories
If you've adopted local search engine optimization management as a marketing strategy, you're likely familiar with the countless directories on the web that help users find what they're looking for.
Some examples of these directories would be Google Business Profile, Yelp, and more.
One of the most important parts of marketing your local business is to make sure that your contact, location, and description information is accurate and synced on all directory platforms. If not, you could give interested customers a wishy-washy impression of your business.
With LocalFX, you can update and sync your listings across 100 directories to ensure that you're giving your audience (and search engines) consistent information about your business.
View listing status
Do you have tons of listings that you aren't sure how to keep track of? Don't worry — LocalFX can help you organize and keep track of all of your listings, and even let you know their status.
The dashboard will tell you whether your specific listing is listed, unlisted, duplicate, or incorrect.

Not only can the status dashboard save you time, but it can also save you from trying to spot duplicates or inconsistencies manually.
Understand how your listings perform
Analyzing the results of any campaign is crucial to its success. That's why we include a review listing performance report with all campaigns.
Not only does the performance report give you important metrics about your local SEO campaign, but it also helps you form a hypothesis on how you could better your campaign and what specifically is causing its current performance issues.
Monitor your reviews on social media and review sites
Reviews are a part of owning a business, and the best way to manage them is to ensure that you always keep an eye on whose reviewing your company and what they're saying.
For example, if people are talking about you on social media, you always want to join the conversation — not only to humanize your company but to influence the conversation.
If the conversation is negative, you should jump in and offer to fix the problem or mistake that you made. If it's a positive conversation, thank the customer for their rave reviews.
The same goes for review sites.

But how do you know when you get a review? You can't stay up at all hours just waiting for customers to chat about your business.
With local SEO software like LocalFX, you'll get notifications for user reviews and comments on social and review sites so that you'll always be a part of the conversation.
LocalFX allows you to:
Get notifications for user reviews and comments
Monitor reviews on social and review sites
Respond to reviews and comments
Add location-specific widgets to websites
LocalFX allows you to create widgets to embed on your site that speaks to your local SEO efforts. For example, you can create rating widgets, testimonial widgets, and more.
The best part? You can embed the widgets directly on your website in seconds with our seamless embed code!
What are the benefits of using LocalFX for your local SEO campaign?
LocalFX is an all-in-one local SEO management tool that helps you easily manage your campaigns. If you're a business owner who likes to take things into their own hands, LocalFX is for you.

Read on to learn about more benefits that you'll experience when using local listing software like LocalFX!
Avoid spending hours updating listings
If you have more than one location and use more than one listing directories, you know how long it can take to update every last listing. When you use local listing management from LocalFX, you won't waste another minute!
Instead, the platform will sync all of your location listing info, so if you update it on one platform, it'll update on the rest.
Improve your listing accuracy
Like we mentioned before, it won't leave the best impression with your target audience if you have different contact or location information on each directory.
When you use LocalFX, you can rest assured that each of your listings is accurate and synced with other listings so that they're consistent across the board.
Get notifications about real-time user actions
A bad review can put your business in a tough spot, and it will only become more difficult if you don't respond to a negative review. With LocalFX, you'll get real-time updates about reviews that mention your business.
That means you can address bad reviews the minute they happen.
This not only looks good to the customer that left the bad review, but it helps other customers see you in a good light, too.
Know how your listings perform
A campaign without analytics is useless. Without knowing exactly how your efforts are affecting your campaign, you won't know how to improve them for more impact.
With LocalFX, you'll always know exactly how your listings perform so that you can determine whether you need to tweak parts of your campaign to improve them.
Add widgets effortlessly
With our custom widget and embed code creator, you'll be able to add widgets to your website that your audience will love.
Feature a review or show them your star rating — the choice is yours.
Streamline your local SEO efforts with LocalFX
There has never been a better local SEO tool out there. If you want to improve your local SEO campaign, save time, and increase revenue, LocalFX is the tool for you.
Not only can it help sync all of your local listings on different sites, but it can also provide you with custom reports so that you always know how your efforts are panning out. Not only that, but you'll enjoy custom review widgets for your website, in addition to getting real-time notifications every time someone reviews your company.
WebFX is a full-service digital marketing agency that specializes in all things local SEO. We've created an entire suite of tools to help every-day marketers like you get the most of your business.
Check out our entire suite of proprietary marketing tools known as MarketingCloudFX, and learn more about LocalFX and how it can help your business by contacting us online or giving us a call at 888-601-5359! We know you'll fall in love with our local listing management services!