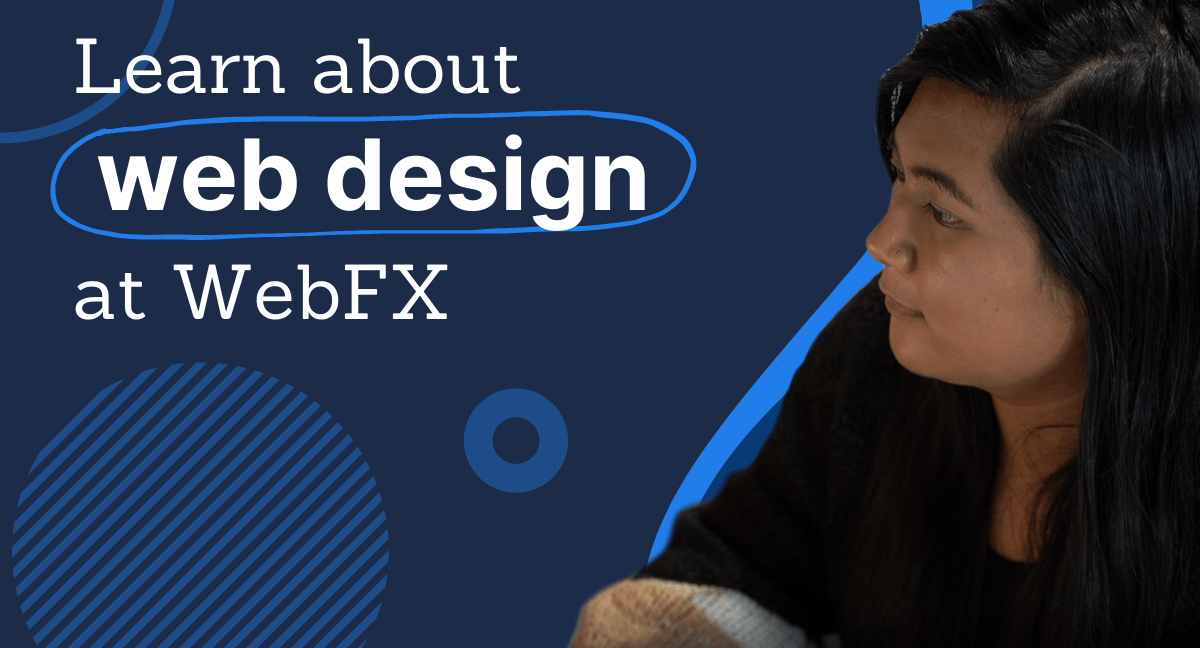 When you're searching for web design companies in PA, you're looking for a company that can brand your website, target your customers effectively, and beat out your competition. You need a design that does more than look good—you need a design that delivers. To accomplish this, you need a team that is willing to research and understand your industry, your competition, and your end users.
WebFX can do all that—and more. Our web design firm begins each project with a research phase. Your dedicated project manager will meet with you to review your goals and industry. Then, our web design will research your competition and target audience, and determine how to best beat them out in searches. It's only after that we've done this research and planning that we will begin creating your new website.
You can see some of our web designs in our portfolio.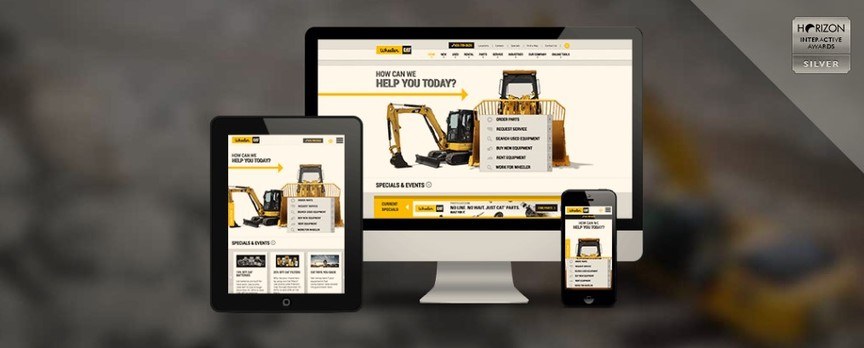 Looking for a web design agency in PA can be tough, but when you choose WebFX as your partner, you're getting more than a company who can deliver a great-looking website. We'll deliver a great-looking website, backed by strategy and research, and powered by some of the greatest SEO and marketing tactics in the business. You can contact us online or call 888-601-5359 today for your free evaluation!
How Much Does WebFX Charge for PA Web Design?
Use the calculator below to generate an instant quote for your website design. Note that this is just an estimate, and your actual quote may vary. However, this should provide you with an idea of our competitive design rates, and how we stack up against other PA web design agencies.
Beyond beautiful websites: usability is our focus
Our web design Pennsylvania team knows a slick design isn't enough if your visitors can't find the information they are looking for - and find it quickly. The smallest obstacle can cause you to lose customers, or drive down your conversion rates. That's why we focus on making your website usable on all devices, as well as easy to find and navigate.
In the planning phase of your project, our Pennsylvania-based website design team will present a site structure that organizes your site's information in the most intuitive format. In addition to a highly organized site structure, we'll also provide wireframes to illustrate where design elements will be located, based on common practices and best conversions.
Our web design team employs the most up-to-date standards in functionality to ensure your site is easy to use. Moreover, your site is reviewed regularly by our experts throughout the development process to keep the end goal in mind and everyone on task. We understand that without users, your site is worthless—so everything we do is with your visitors in mind.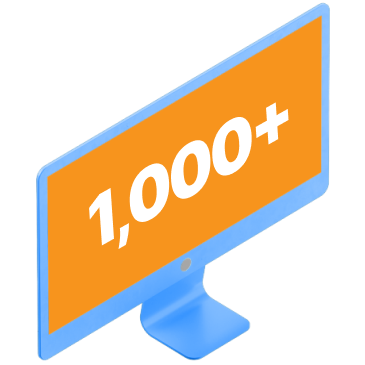 We don't just want to tell you about the beautiful work we do
We Want to Show You!
We've built over a thousand
Websites in industries like yours
View Our Past Work
We create websites that search engines love
We know that if your site doesn't rank highly in search engine results, the majority of your target audience will never find you. Unlike other Pennsylvania web design firms, our team builds sites to the strictest of coding standards and includes elements search engines love, such as sitemaps, metadata, and out-of-this-world copywriting and content. Designs by our PA team attract search engine crawlers, so your site gets indexed and seen.
When you sign up for an Internet marketing package, our web designers work closely with our Internet marketing team to ensure your site ranks as highly as possible for your most important keywords. We're not happy giving you just a site that looks great and is easy to use. We know that all of this is meaningless if no one can find it, and that's why we'll perform SEO (search engine optimization) tasks to get you ranking for your targeted keywords.
Getting a new site for your company is easy thanks to our team
Our web design clients in Pennsylvania and companies across the country love how easy our design process is, thanks to the exceptional project management of our team.
Over the years, we've used our experience and expert knowledge to refine the design process. It's now almost a science! Your project manager will regularly update you on the progress we're making, and our web design team meets and often beats your deadlines to keep you happy.
Another perk of working with our web design firm is our easy-to-use web-based project management software that keeps all emails, files, and to-do items organized in one place. Just log on at any time to see a snapshot of the project, thanks to your dedicated project manager!
From start to finish, we aim to make the website design process as easy as possible for you. That's just one of the things that make WebFX Pennsylvania's leading web design company. Contact us today to get started on your new web design project!