Definition: Customer journey management is the process of optimizing your brand's interactions with customers at each stage of their journey so you can move them through the sales funnel.
Louise is looking for a new house and turns to search engines to start scouting for options. She comes across a real estate broker's website that is easy to navigate, features homes she likes and within her budget, and showcases positive reviews from customers.
Twelve hours after sending an inquiry, Louise receives a response and gets a viewing appointment. She decides that if she likes what she sees at the viewing, she'll shortlist this broker.
Like you and me, Louise is attracted to effortless interactions with brands. These sweat-free brand interactions are products of continuous effortful customer journey management.
If you want to design and create a customer journey that attracts prospects and leads them smoothly to purchase, you've come to the right place. This blog post discusses these topics:
Want to stay updated on the latest digital marketing tips? Subscribe to our newsletter, Revenue Weekly, and receive marketing advice delivered straight to your inbox for free!
What is customer journey management?
Customer journey management is the process of optimizing your brand's interactions with customers at each stage of their journey. Using technology and behavioral science, customer journey management aims to make interactions pleasant for your prospects so you can move them through your sales funnel.
The benefits of customer journey management
In our earlier example with Louise, we saw one of the benefits of a well-designed customer journey: It attracted a prospect.
Customer journey optimization lets you enjoy the following benefits:
6 customer journey management best practices
Give your customers a pleasant experience as they move through your sales funnel with these best practices:
Let's go through each one:
1. Define your objectives
Before you start mapping your customer journey to optimize it, set clear objectives. This way, you can measure your customer journey optimization efforts' success.
Do you want to understand your customers' behavior while using your website? Or do you want to improve your customer engagement? Are you identifying your customers' bottlenecks while using your site?
Identify the questions you want to answer. Then, set clear objectives so you know which metrics you want to track later.
2. Know your customers
Before understanding how your customers navigate your site, it's important to know who your customers are first. Who are your target audience and ideal customers?
You can conduct market research to identify your customers and prospects. You can also collect first-party data from your existing customers through the help of a customer relationship management (CRM) software like Nutshell. Send out short surveys to your existing customers to get to know them better.
3. Map the journeys of different customer segments
Mapping outlines the route that your customers take from the first point of contact to the final sale. Identifying the touchpoints that different customers took can help you better understand their different behaviors.
Which pages encouraged them to add items to their cart? Which call-to-action (CTA) buttons made them download your case studies? In addition, it also helps you identify the different bottlenecks that keep your customers from making a purchase.
Segment your customers according to their journey. An easy-to-use and flexible CRM can help you segment your customers according to their customer journey, first touchpoint, or however you need to segment them.
For example, you have a customer segment whose journey starts with engaging with an organic social media post. Their next touchpoints are your blog posts and product pages, where they eventually convert.
Other journeys may start with a search. These customers land on one of your blog posts and sign up for your newsletter before converting.
4. Involve different stakeholders within your organization
Customer journey management is not a task for a single department. Collaborate with the different teams that have insights about your customer interactions and how to improve them.
Your sales team can share valuable insights they gather from the customers they've interacted with. The customer service team can give their input on the most frequently asked after-sales question. The marketing team can share which channels are bringing the most number of people to your website.
5. Track your customer journey management's results
Monitor your key performance indicators (KPIs), which are based on the objectives you set. This way, you can measure the impact of your customer journey optimization on your bottom line.
Are you trying to increase awareness about your brand? Monitor these metrics:
If you want to find out if your prospects are considering your product, track the following:
Are your leads moving further down the funnel to make a purchase? Track:
6. Create a live document of your customer journey management efforts
Customer journey management isn't a one-and-done deal. It's an ongoing process that evolves as you introduce new products and services, as customers' needs change, and as you change any touchpoints.
Partner with a team of ecommerce masters!
WebFX campaigns have delivered more than 12,936,451 ecommerce transactions in the last 5 years
Read the Case Studies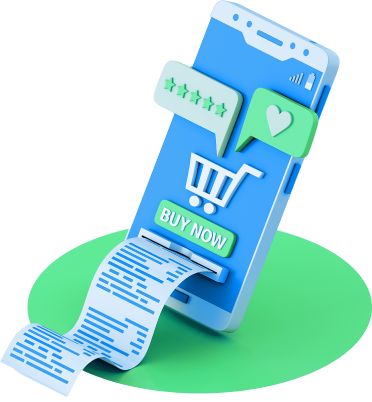 Team up with WebFX for your customer journey management efforts
Customer journey management helps you provide a pleasant experience for your audience and increase your revenue. If you need help with optimizing your customer's journey, let WebFX help.
We're a full-service digital marketing agency with 500+ digital marketing experts who will be glad to help you. If you need help with your customer journey optimization, contact us online or call us at 888-601-5359 to speak with a strategist!
WebFX Careers
Join our mission to provide industry-leading digital marketing services to businesses around the globe - all while building your personal knowledge and growing as an individual.