With the revamp of Google Ads to Google Ads, Google's simplified its advertising platform and captured the full potential of its advertising options, which range across go-to websites like YouTube, Google Maps, and Google Play. Another new platform the company's introduced? Google Ad Manager.
Like Google Ads, Ad Manager replaces already existing programs to simplify things for advertisers. There are many things that Google Ad Manager encompasses, all of which are useful and enhance your advertising efforts. What should you know about Google Ad Manager?
These eight things:
1. Google Ad Manager combines two DoubleClick platforms
Google acquired DoubleClick over ten years ago, and have used it to help advertisers grow their business. But they wanted to combine their two programs into one, and those two programs are DoubleClick Ad Exchange (AdX), and DoubleClick for Publishers (DFP). What is DFP and AdX?
DFP: This platform was essentially a tool that would allow publishers to manage the ads on their website. It allowed publishers to integrate many functions into one ad platform, which included things like scheduling online ads, prioritizing ad lists, and even optimizing ads that would generate the most revenue.
AdX: This platform was where publishers, ad networks, and agencies interacted to buy and sell advertising space in real-time. This platform allowed for a simplification of the ad buying process. If you're familiar with programmatic advertising, AdX was an example of a Demand-Side Platform (DSP) for purchasing ad space.
By merging these two platforms, Google can have two similar services in one place.
2. Google Ad Manager creates a complete ad platform
By combining AdX and DFP, this allows Google to have a complete ad platform. Google Ad Manager will allow users to have both programs in one, easy-to-use, convenient place. This program will lead to more opportunities for many advertisers to get their ads placed on the websites they want.
It is also important to note that this program is not an ad server, or a Sell-Side Platform (SSP). Ad Manager has more automated features, which allows you to have the programmatic means to maximize your yield across reservations, private marketplaces, and open auctions. Ad Manager creates a complete ad platform that can help all advertisers grow their revenue.
3. Google Ad Manager retires the Ad Exchange
As AdX becomes part of Google Ad Manager, this means that the old Ad Exchange brand retires. When Google founded AdX, they created a marketplace that helped advertisers earn more from real-time competition for their inventory. Now, today's exchange is more than just an auction; it is a complete sales channel.
As a result, some familiar AdX terms have changed. An example of this is how, "AdX buyers," are now referred to as, "Authorized Buyers." Google says that this better reflects the close relationship that advertisers have with their partners.
4. Google Ad Manager supports the latest distribution channels
Google is very adamant in its belief in mobile advertising, and it's not surprising when you consider that Google drives more than 90 percent of paid clicks on mobile devices. It's smart to consider mobile advertising, though, especially with more than half of the Internet's traffic coming from mobile devices. Ad Manager serves as a platform that can deliver, measure, and optimize ads for your particular audience and their devices — including things like connected TVs, Accelerated Mobile Pages (AMPs), and other applications.
It can even serve ads on platforms like YouTube and Apple News. Google Ad Manager even has some features like Dynamic Ad Insertion for live and on-demand video, and formats like native and six-second bumper ads. These features allow you to keep up with your customers and support new distribution channels.
5. Google Ad Manager protects you and your brand
The digital advertising market can often encounter challenges like brand safety and ad fraud. These challenges are not only harmful to user experience, but also to legitimate advertisers. That's why Google Ad Manager features several safeguards.
Ad Manager has more than 30 controls to help protect advertisers and manage your ads in a way that meets your brand's values. Google has tools in place that, in 2017, prevented over 3.2 billion harmful or inappropriate ads from reaching consumers.
6. Google Ad Manager adds Responsive Search Ads
As a business that's investing in pay-per-click (PPC) advertising, you want to maximize the success of your advertisements — and Google does too. That's why Google Ad Manager introduces Responsive Search Ads, which build on Google's passion for machine learning. With Responsive Search Ads, you can combine your knowledge, like information on your target audience, with Google's machine learning.
The goal? To create relevant ads that resonate with your ideal consumers, leading to a click and visit to your website. All that is required is 15 headlines and four description lines, and then Google will do the rest.
After that, Google learns which ads perform best for a given search query and serves up an appropriate ad. This feature of Google Ad Manager allows your company to lower its cost-per-click (CPC), plus increase your click-through-rate (CTR). It's a win for everyone involved, from businesses to consumers.
Even better, compared to standard ads, Responsive Search Ads earn up to 15 percent more clicks.
7. Google Ad Manager introduces Smart Bidding technology
With more than one billion users — which is equivalent to almost one-third of the Internet — YouTube is an extremely popular platform. In fact, a lot of consumers use YouTube as a reference point when considering a purchase. This fact makes it worthwhile to not only advertise on YouTube, as video can improve conversion rates by more than 85 percent, but to also ensure that your video ads show at the right time and for the right audience.
To make sure that happens, Google's introduced Smart Bidding, a feature powered by machine learning. This technology serves up ads at the right time. It can also help serve ads to people who are most likely to consider your brand after seeing a video ad.
Smart Bidding automatically adjusts bids to maximize the impact of your video ad, too.
8. Google Ad Manager launches local campaigns
No matter if people research a product on Google or YouTube, they still make many of their purchases in physical locations. Google even states that searches including the search term, "near me," increased by more than 500 percent in the past two years. Even better, local search offers a high conversion rate of 80 percent.
That's because when users do a local search, they're often in the area — or planning to travel to the area. Their intentions may vary, from needing a product to wanting an outing, but the result is the same. They're looking to make a purchase.
So, driving traffic to your physical location can boost your revenue. With Google Ad Manager's local campaigns feature, it offers a new campaign type specifically designed to drive store visits. All it requires is some basic information like business locations and ad creativity.
From there, Google will optimize your ads to bring in more customers to your store.
Partner with a team of ecommerce masters!
WebFX campaigns have delivered more than 12,936,451 ecommerce transactions in the last 5 years
Read the Case Studies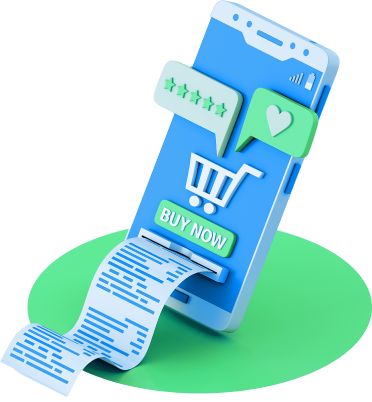 Learn more about Google Ad Manager
Want to learn more about Google's new Google Ads program? Subscribe to our newsletter at the top of the page to never miss out on anything related to this new program!
WebFX Careers
Join our mission to provide industry-leading digital marketing services to businesses around the globe - all while building your personal knowledge and growing as an individual.