4 Ways to Improve Your PPC ROI
Pay-per-click advertising (PPC) gives you a huge opportunity to bring in more revenue for your company. It's can be a low-cost, high-yield form of marketing, and it's useful for every kind of business from a fresh start-up to an industry giant.
But how do you maximize the ROI from your PPC campaigns?
There are a few high-level strategies that you can implement to make sure you get every penny possible for your effort. If you already have a PPC campaign or two running, you can start using these ideas right away.
If you'd like to speak with a PPC specialist, you can reach us at 888-601-5359.
Questioning the quality of your SMB's PPC performance?
Get your FREE PPC audit from WebFX today!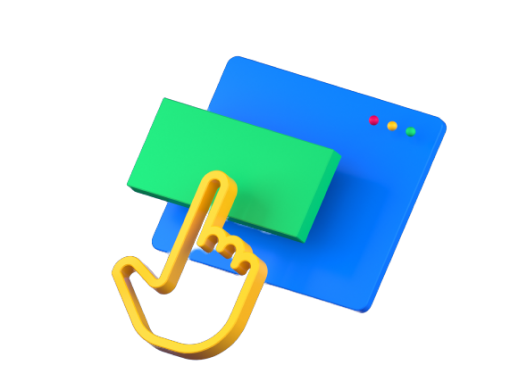 1. Implement ad extensions
Ad extensions are additions to your PPC ads that show something more than just text. They can include form fields, your location, and even call buttons for mobile users. When you have an ad extension in place, your ad sticks out more than others, and you make it easy for potential customers to engage with your business.
In Google Ads, you have a lot of ad extensions at your disposal.
Sitelink extensions
Location extensions
Call extensions
App extensions
Review extensions
Dynamic search ad extensions
Together, these extensions give you a great opportunity to stand out against your competition and convert some new customers. Plus, if you use enough of them in one ad, you can take up more space on a page of search results, so your competitors have less real estate at their disposal.
Simply said, ad extensions just make your PPC campaign better.
2. Make your ads time-sensitive
When you work with Google Ads, you can change practically any factor of your ads to target them as specifically as possible. This includes one incredibly important factor: Time.
The idea is that it doesn't do you any good to run your PPC campaign when your customers aren't online. Almost every industry has peak hours during the day, and when you adjust your ads to only show up during those hours, you can see more positive results.
You can also change the time of your ads whenever you want, meaning you can adjust to fluctuating demand during seasons, holidays, or other factors that can change how your demographic shops.
For example, if you're a B2B supplier, it wouldn't make much sense to pour all of your money into an ad campaign that goes over winter holidays like Christmas and Hanukkah since your customers most likely won't be at work. The same is true for early summer, when many people take week-long vacations that can result in slower traffic.
Basically, you need to pay attention to when your industry is most active, so you can capitalize on the hours that your demographic shops. Once you do that, you'll get more site visitors, and you can convert more of them into customers.
3. Track the stats on your ads and adapt
Google Ads is great about tracking information that can help you make informed advertising decisions. You have a lot of different metrics right at your fingertips to help you adjust your PPC campaigns.
Some of the most important PPC metrics revolve around improving your quality score, which can help you save money.
Click-through rate (CTR): This is the percentage of people who see your ad and click on it.
Cost per conversion (CPC): This is the average amount of money you spend on ads to get one conversion.
Conversion rate: This is the percentage of people who click your ads and convert into customers.
All of these metrics indicate how well your PPC campaigns are performing. If your click-through or conversion rates are below average, you need to change something. Similarly, if your CPC is high, you need to change something too.
You can improve a low CTR with new ad text and ad extensions that help you stand out and encourage users to click. You can include CPC by refining your landing pages (which we'll discuss next) to convince users to convert. And you can improve your overall conversion rate the same way.
With all of this in mind, you're sure to get a strong ROI from your PPC campaign.
4. Shoot for long-term results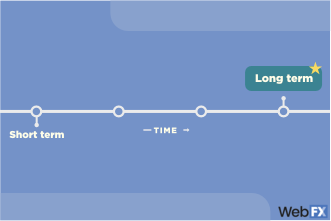 PPC is a great way to get your foot in your industry's door, but it's more than just a short-term solution. Using PPC long-term means you're dedicated to improving your business over a long period of time, instead of just earning money for short-term goals.
When you shoot to use PPC over a span of several years, you'll start to see increasing rates of return for the money that you invest. This is because your dedication to giving search engine users the information that they want will help your quality score get better and better. And, as mentioned before, a good quality score means you save more money on your PPC costs.
That is one of the best positions you could have as a PPC advertiser. Essentially, you pay less money to maintain the same level of results that you earned before your quality score improved. You can then reinvest those savings to take out other ads, which you can gradually improve so that your quality score continues to rise.
At this point, PPC becomes a winner's game. The better you perform, the more money you'll save, and the more money you'll make.
WebFX does PPC every day
At WebFX, we have a full team of PPC managers who know how to get the absolute best results for our clients. We've worked in PPC for years, and our team keeps up with the industry to make sure we're always using the latest strategies and knowledge to exceed our clients' expectations.
And we'll do the same for you.
Do you want to get the best ROI from your PPC campaign? Contact us today to discuss how your business can use PPC more effectively to reach new customers.