Seasonal marketing can help you form ongoing, trusted relationships with your customers that bring value to your business throughout the calendar year. Trevin has the details on how to use marketing seasonality to your advantage, so hit play on the video to learn more.
Transcript: Season's greetings!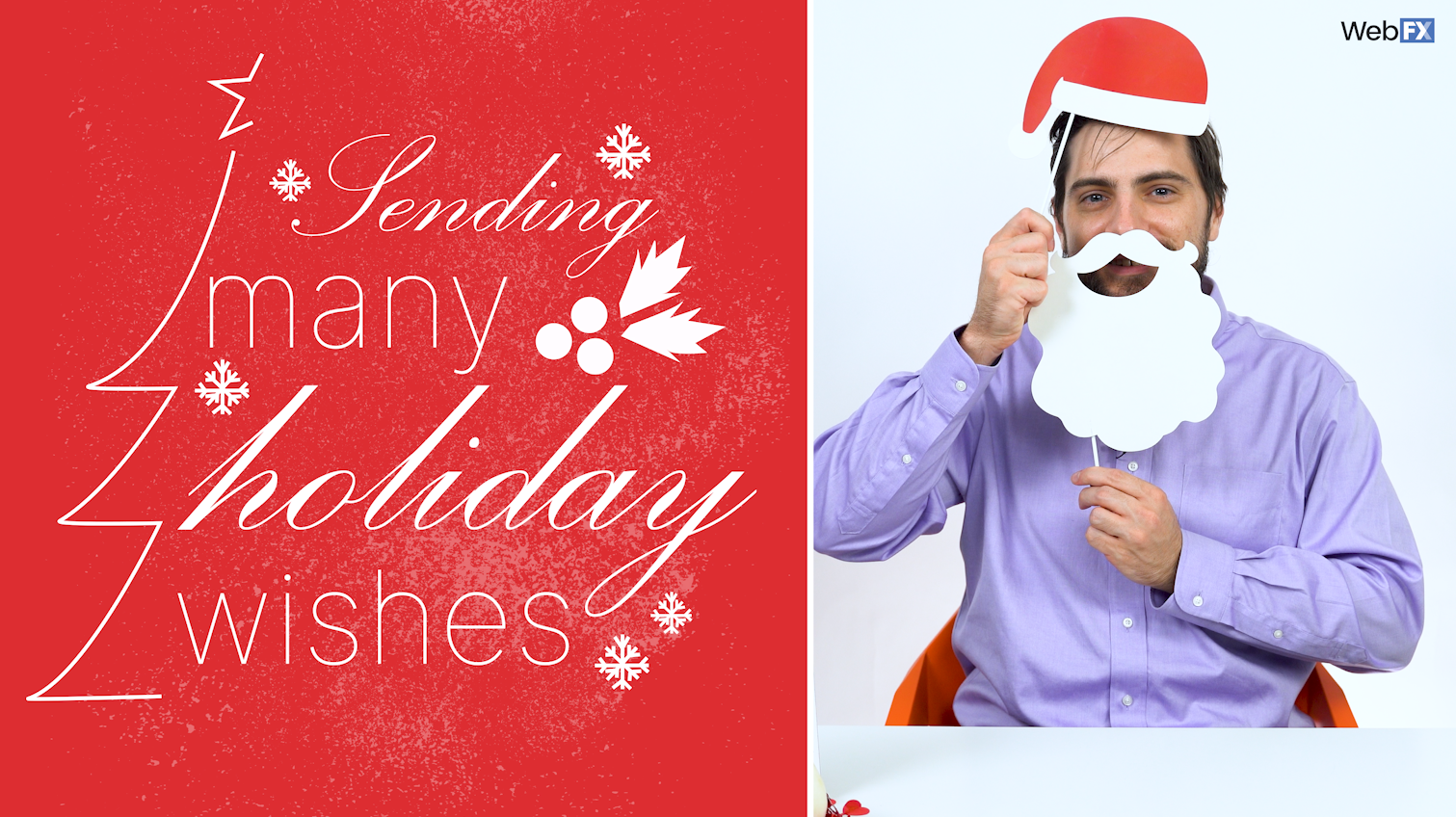 Marketing seasonality is relevant to literally every business that exists. It doesn't matter if you're business-to-business (B2B) or business-to-consumer (B2C).
It doesn't matter if you sell indoor or outdoor products or services. You can capitalize on summer, fall, winter, Halloween, Groundhog Day — really any time of year — to continue generating sales. If you're just here for seasonal marketing advice, skip ahead to the tips section using the timestamps in the video description.
Right now, I'm going to dive into what you can expect from marketing seasonality and how to figure out your peak season.
What is marketing seasonality?
Most businesses have highs and lows throughout the calendar year.
They may see a boom in sales during the summer months and a low period that matches the quickly dropping temperatures.
We refer to these fluctuations as marketing seasonality.
What is seasonal marketing?
Seasonal marketing means you adjust your business's promotional efforts and budget to align with fluctuations that occur throughout the year due to changes in the seasons, holidays, and other events.
How does seasonal marketing work?
Think of a home decor store.
Their inventory changes based on holidays, seasons, and other major periods of time, like back to school.
Their seasonal advertising campaigns change with their inventory.
So when fall comes around, you'll see content with pumpkins, cozy blankets, and lots and lots of warm colors.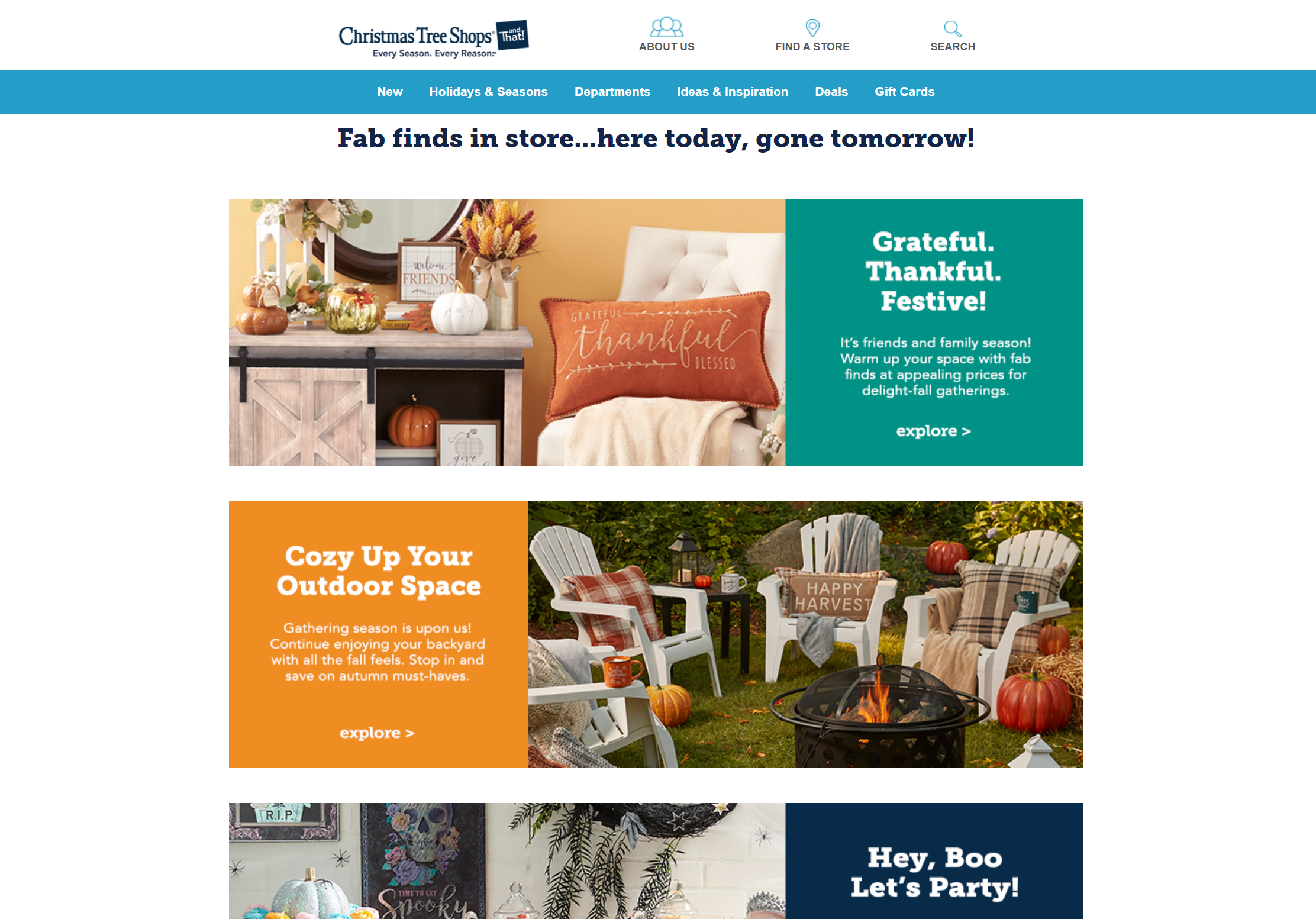 Moving into winter, you'll see snow, sleds, and more snow.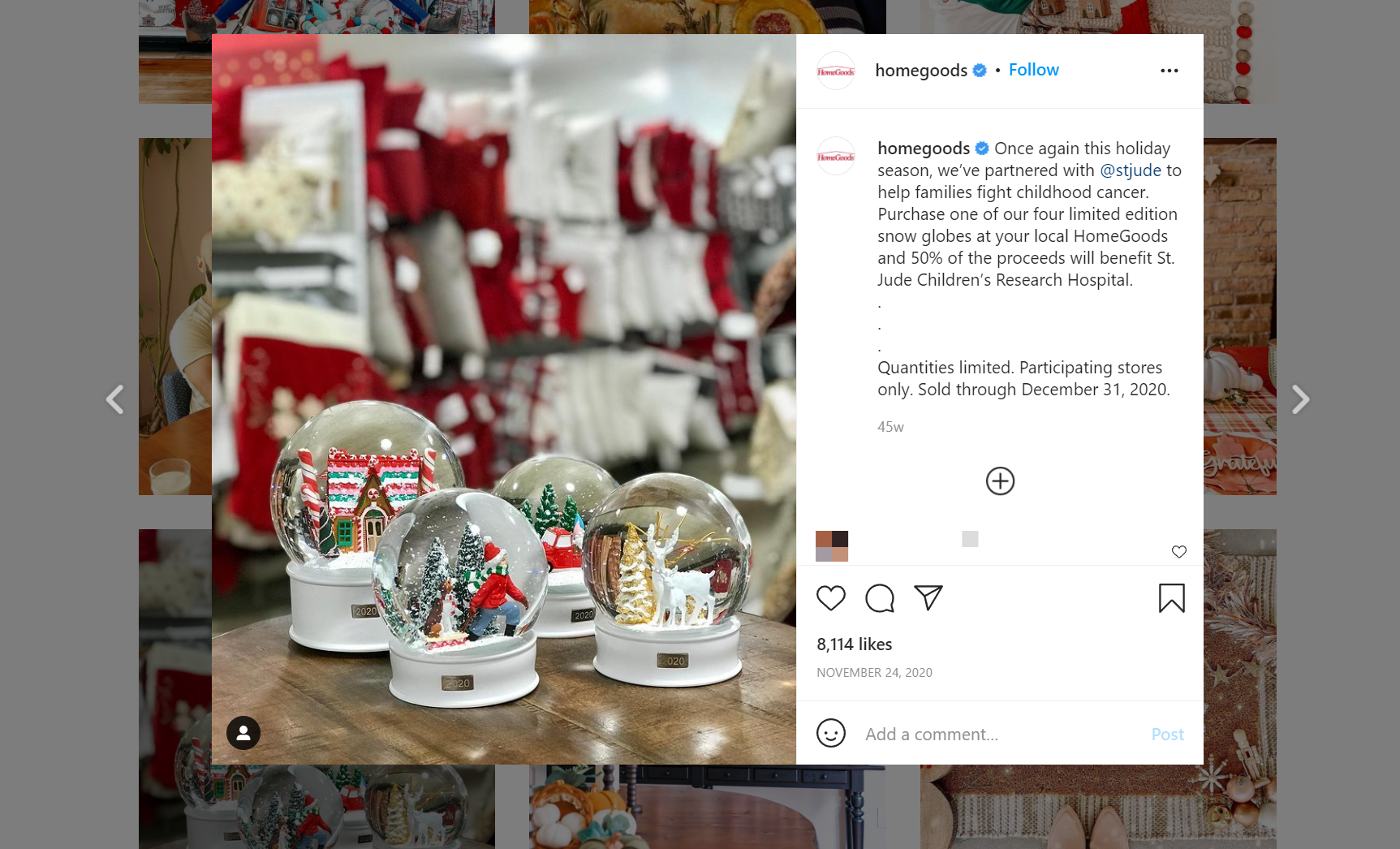 Now imagine that store only sold summer decor.
Nothing wrong with that.
But since their inventory doesn't adapt to the time of year, they'll need to adjust their marketing in the off-season, so they can have enough resources to make it to the peak time when summer rolls around again.
If you have periods of accelerated growth mixed with consistent dry spells at certain times of the year, seasonal marketing can help you continuously build relationships with your audience so that when your peak occurs, you'll be ahead of the competition.
How do you figure out your marketing seasonality?
As I've emphasized, virtually every business has some form of seasonality, whether that's due to changes in weather or the conditions surrounding your industry.
The easiest way to identify your peak season and off-season is to look at your business performance on a year-over-year basis. Look for patterns in your revenue.
Do you notice any spikes or dips that happen around the same time every year?
You may see that in your first quarter, sales spike — or in November, things slow down a bit. Analyze your website traffic and conversions for similar ups and downs in traffic.
Using a tool like Google Analytics, you can set up a quick time period comparison to measure site visitors, email submissions, form submissions, or any other goals you have.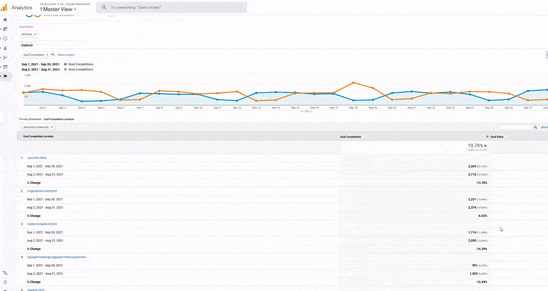 You can pair your own data with information from Google Trends to get an even deeper understanding of what people are searching. Just look at this search for patio furniture. I have the location set to Pennsylvania, and the time period set from 2004 to present.
You can clearly see a pattern when you look at this term's trend data each year.
For background, if you're not familiar with Pennsylvania's climate, it's cold in the fall and winter, then warm in the spring and summer.
If you hover over the peaks, you'll notice the search interest jumps leading into spring. You can see that as the weather gets warmer, people are starting to think about their outdoor furniture.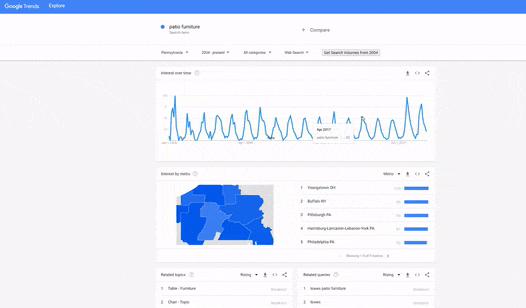 It may be a good idea to double down on outdoor furniture promotion around the time people are thinking about it, or even a month or so before.
You can use Google Trends to evaluate different search terms and their popularity, so you can decide what content you should be putting online and when it should be published.
After you've identified trends, you can start making a seasonal marketing plan. We've got the tips to help you do that.
4 seasonal marketing tips
1. Use your downtime to work on big projects
The best time to start a major project is when you don't already have a lot on your plate. Use your marketing seasonality to your advantage and save any mega projects for when things settle down. Freshen up your website with a redesign.
Do a complete search engine optimization (SEO) audit of your site.
Redirect or remove obsolete pages. Shoot the videos you've been meaning to shoot.
Also, make sure your website is prepared to handle the traffic that will come later, so you don't experience a crash at a pivotal time. That leads me to my next point.
2. Market your business in the off-season
Don't just drop off the face of the Earth once your busy season is over.
Continue to form relationships with your audience through your marketing so that when the time's right, they're ready to come back to you. You don't want people to forget about you in the month or quarters that they're not as interested in your products or services.
Continue to post on social media. Send email newsletters to loyal customers, or even suggest that they purchase now when maybe the price is a little lower. Create content for your website that will be there when people need it.
SEO is known to take time to start generating traffic, so preparing your site in advance will allow you to reap the rewards when people are interested in your products again.
3. Adjust your ad spend seasonally
While it's great to double down on your marketing efforts in your off-season, your seasonal advertising campaigns shouldn't have the same budget at all times.
How you choose to spend your ad budget is totally up to you. If you want to save money while business isn't strong, invest your time in non-paid strategies like SEO, content marketing, or social media marketing.
All three of these strategies are great for building up valuable long-term relationships with your audience. You can develop ad campaigns whenever you want, but be mindful that you might want to allocate a portion of your budget specifically to your peak season.
If you're advertising with Google, you can use AI to help adjust your campaigns for marketing seasonality.
Your ad copy should also align with your business's calendar. More on that next.
4. Create content aligned with special events and time periods
Think of the auto industry. In areas where winters are cold and snowy, people usually buy snow tires before any big storms blow through. Or, at least, they should.
If we look at the Google Trends data for snow tires in the United States, interest tends to go up later in the year, peaking somewhere in November or December on many occasions.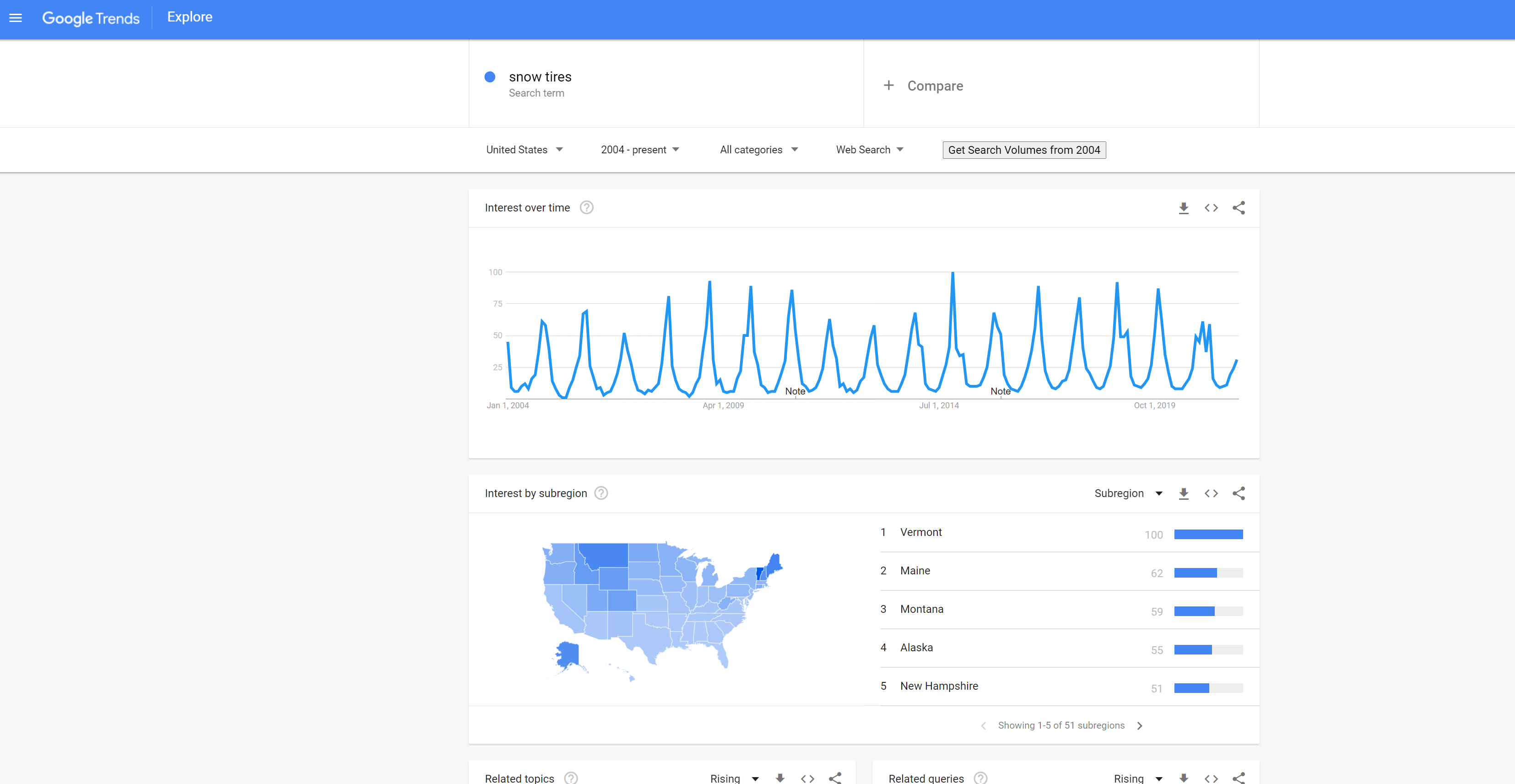 your inventory stays the same throughout the year or your services don't change, create content around different holidays and time periods.
If you sell outdoor furniture, encourage people to buy it as a gift for a loved one on Christmas. Do you manage a daycare and see less enrollment during the summer?
Write a blog post about popular vacation destinations or tips for traveling with kids and share helpful tips for parents.
As long as what you create is helpful and relevant to your business, your audience will appreciate it. And we appreciate you for sticking around to the end of this video.
To keep learning about marketing seasonality and all things digital marketing, subscribe to our YouTube channel and Revenue Weekly, our email newsletter. See you next time!
We post videos every Monday. Yup. Every Monday.
Join the 5,000 marketers who get their marketing knowledge from WebFX videos.
Subscribe Now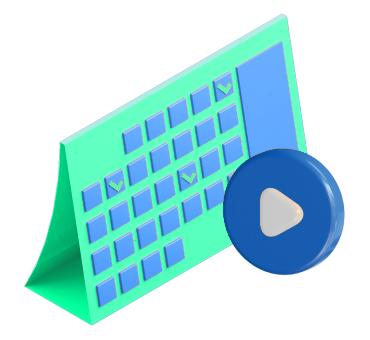 How is your website's SEO?
Use our free tool to get your score calculated in under 60 seconds.
Get posts by email
Join 200,000 marketing managers and subscribe to Revenue Weekly!
"*" indicates required fields
WebFX Careers
Join our mission to provide industry-leading digital marketing services to businesses around the globe - all while building your personal knowledge and growing as an individual.