6 minute read

Sam has been writing for WebFX since 2016 and focuses on UX, crafting amazing website experiences, and digital marketing In her free time, she likes to spend time on the beach, play with her cats, and go fishing with her husband.
In today's market, it's no longer as effective to only use one advertising strategy to promote your business. In fact, with marketing, the more channels, the better. More marketers are taking advantage of multi-channel marketing, which allows them to advertise their business using many methods like social media, email, and paid ads simultaneously.
So, how can your business benefit from multi-channel marketing?
What is multi-channel marketing?
Multi-channel marketing is when businesses promote themselves using multiple strategies to get the best possible results. These strategies can be both online and offline to reach customers no matter where they are – it's a business owner's way of finding as many customers as possible at any time. Think of it as a fisherman casting out a huge net into the ocean instead of using a rod.
They're bound to catch more fish with the larger, more expansive net. When a company uses multi-channel marketing, they don't just use email marketing or social media marketing for their business. Instead, they use both of those marketing techniques together (and more).
How can my business run a multi-channel marketing campaign?
There are a few important points to know about multi-channel marketing before you can have a successful campaign.
1. Synergize as many channels as possible
The best multi-channel marketing campaigns work best when strategies synergize. If you market your business on Twitter but don't mention your site's content, or post content without mention of your Twitter account, your channels aren't working together. Strive to connect all of your channels so that they promote each other.
That way, when users see one, they'll also learn about the others. For example, if you run an email newsletter campaign, you could entice readers to follow you on Facebook and Twitter. When you do so, your brand is unified across your marketing efforts.
2. Keep your buyer personas in mind across all channels
No matter what your brand, you have a specific audience(s) that you are marketing to. Whether that's a stay-at-home mom, self-taught chef, or teenaged baseball players, you should always keep them in mind when marketing. When you do, you can cater to them on each channel, track the results, and see which channels are most successful.
For example, if your business markets to American teens looking to attend a four-year university — we'll call her Jamie — social media would be a great choice to reach that persona because of how often teens use social networks like Facebook, Twitter, Instagram, and Pinterest.
3. Have a responsive website
Marketing on multiple channels also means advertising across multiple devices. A responsive website is essential to reach customers, regardless of how they access your site. That means that your website will load correctly on desktops, tablets, and smartphones, allowing customers to use whichever device they prefer to connect with your business.
If your website isn't responsive, you run the risk of visitors bouncing from your site because of display and interface issues, which responsive design fixes.
4. Make sure quality is consistent
Quality is key to success, no matter what channels you use. Say you want to start an email marketing campaign for your company, and you're already marketing on social media, using SEO and PPC. Your plate is already pretty full, with creating quality content for your website, monitoring your ads, and sharing the right things on social media.
Your email marketing needs to live up to the quality standards that you've established on other channels. As we mentioned before, channels work best when they synergize. That means that people who are a part of your email campaign are most likely regular website visitors.
They'll have a varying opinion of your business if your website content is great, but your emails are only two lines long and don't link to any resources. But when your emails include helpful information and resources (like your website), you'll establish a solid reputation with your brand.
5. Analyze the results of every channel
It's imperative to track each channel's performance, so you can decide what marketing strategies to expand or cut from your campaign. If you skip out on analyzing how each channel benefits your business, you'll miss areas of improvement and your marketing ROI will suffer. This is especially important when you add a new channel to your marketing mix.
Use a strategy for at least a few months to gather valuable data about how well it works.
After analyzing, you'll be able to determine if the new strategy is worth your time or if you should focus your efforts elsewhere.
Good agencies have more than 50 testimonials.
Great agencies have more than 100 testimonials.
WebFX has over 1000+ glowing client testimonials.
See What Makes Us Stand out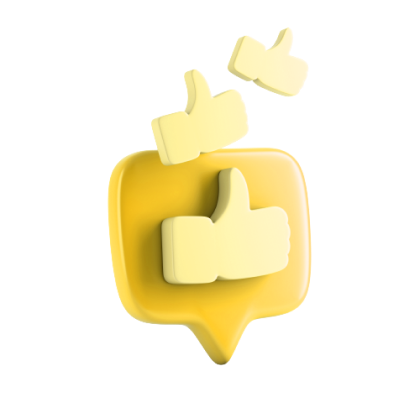 What channels work well together?
There are a few tried-and-true marketing combinations that work well together. Here are some of our favorites.
SEO and PPC
SEO and PPC are a match made in marketing heaven. SEO focuses on low-cost, long-term results for high-value keywords.
On the other hand, PPC focuses on short-term results by spending money to advertise in real-time according to your specifications. These techniques work well together because they both focus on keywords. Think of SEO as a skyscraper – it takes a long time to build, but it'll last for centuries.
PPC is more like a tent – you can set it up in minutes, and you can tear it down whenever you want. The advantage of using SEO and PPC together is demonstrated through this statistic: Brands that appeared in organic and paid search results attracted 92% of total clicks. When the brand only used SEO, it received 60%. That's a pretty huge difference, and it's all caused by targeting similar keywords across both strategies.
Content marketing and SEO
These two strategies go hand in hand, and one doesn't work well without the other — an SEO-friendly blog post is a common content marketing example.
In fact, they heavily intersect. As we mentioned earlier, part of SEO is making high quality content that is relevant to your customers. So why would you want to create your content and then not market it?
Through content marketing, you can reach more potential customers by optimizing each piece of content according to SEO standards. That'll help it show up in search engine results pages, which will earn more traffic for your site. When you create high quality content, you can also send it to influencers and bloggers in your industry to earn inbound links.
That helps improve your site's overall SEO power as well.
Content marketing and social media
Content marketing and social media also go hand in hand. First and foremost, social media is a great platform to advertise the great content that you've created for your website – especially blogs. When you share a link to your content on social media, your friends and followers can also share the link, allowing for their friends and followers to see your content as well.
That makes social platforms a great way for your content to potentially go viral, since it's so easy to share and spread information. Second, when you write quality content for your website, you should always provide a way for readers to share, like the addition of social media buttons, and mention your own social media accounts to gain more followers. When you use these two strategies together, you can end up with free advertisements for your content when it is shared, and a few new friends and followers!
Bonus Read: Omnichannel vs. Multichannel Marketing
Do you need multi-channel marketing?
If you're interested in utilizing multiple channels for your marketing campaign, contact WebFX today!
Sam has been writing for WebFX since 2016 and focuses on UX, crafting amazing website experiences, and digital marketing In her free time, she likes to spend time on the beach, play with her cats, and go fishing with her husband.

WebFX provides digital marketing solutions with expert marketers, designers, and developers to increase visibility, conversions, and revenue.

Learn more
Try our free Marketing Calculator
Craft a tailored online marketing strategy! Utilize our free Internet marketing calculator for a custom plan based on your location, reach, timeframe, and budget.
Plan Your Marketing Budget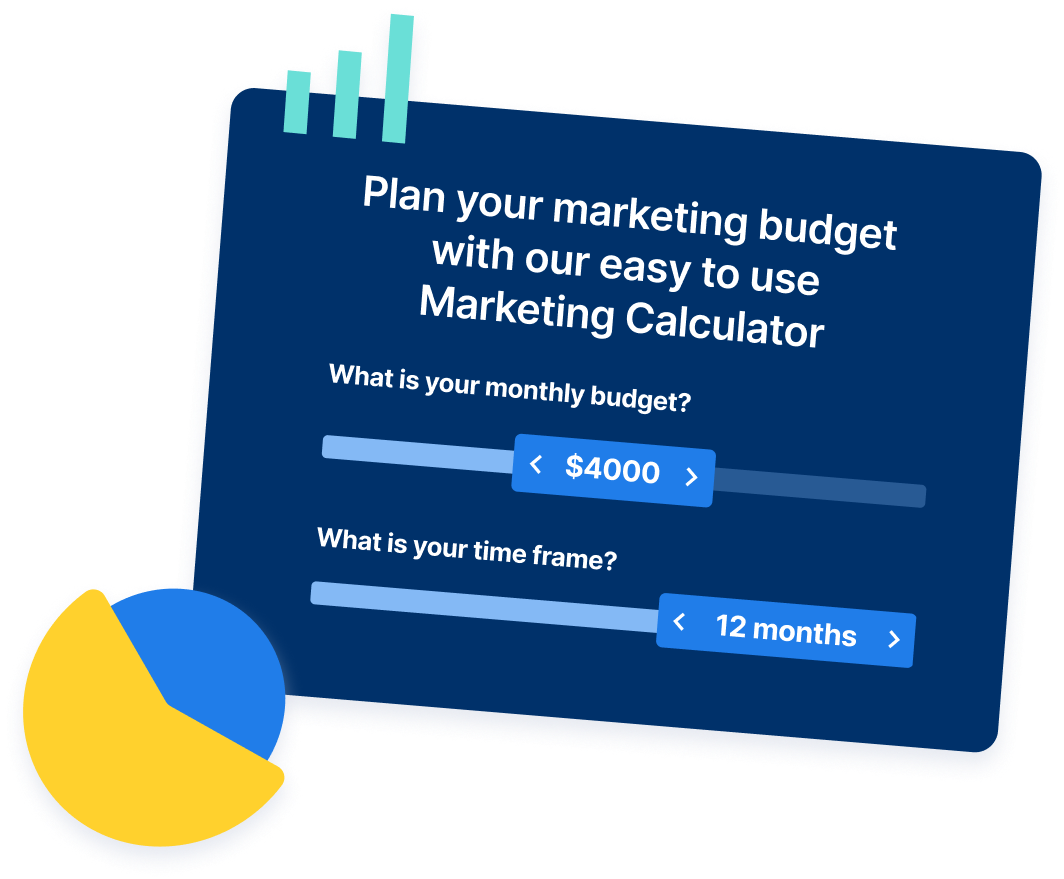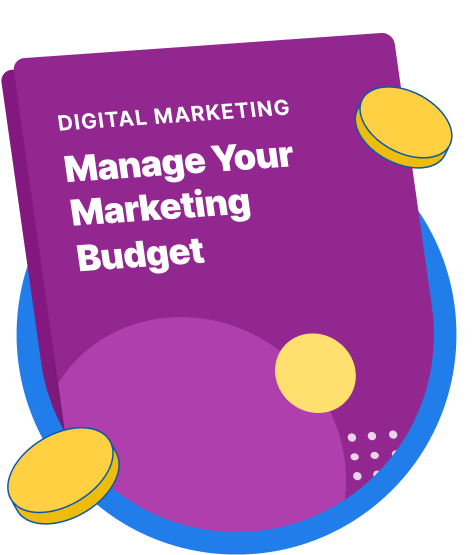 Maximize Your Marketing ROI
Claim your free eBook packed with proven strategies to boost your marketing efforts.
Get the Guide
Try our free Marketing Calculator
Craft a tailored online marketing strategy! Utilize our free Internet marketing calculator for a custom plan based on your location, reach, timeframe, and budget.
Plan Your Marketing Budget