In the marketing world, no one is more important than your audience or customers. "Know thy audience," has been the ultimate commandment in this ever-evolving industry.
Our customers, however, are also keeping up with the times and are always changing. So how do you catch up to your customers' evolving needs, attitudes, and behavior toward your brand, products, and services?
Enter buyer personas. Semi-fictional but data-backed characters, buyer personas represent your different target customers. If you create detailed personas, understanding your customers' needs and communicating with them become much easier.
An important next step after creating buyer personas in marketing is persona segmentation. Read on to learn more about what it is and why persona segmentation is important.
What is persona segmentation?
Persona segmentation is identifying and categorizing similar personas together. You can use varying segmentation methods according to your business and your objectives.
Here are some ways you can segment your personas, along with examples for each method:
Persona segmentation: Product engagement
You can categorize your buyer personas according to how frequently they use your products or how engaged they are with your brand, products, or services.
For example, let's pretend you offer deep-cleaning home services. Craft newsletter messages and promos specific to how long customers have been using your services.
First-time customers may receive a newsletter about an exclusive offer for new sign-ups on ceiling and floor services. Meanwhile, customers who have been with you for years should receive a different offer.
Do you wish to nurture passive customers or reward your business's advocates? Segment them according to their engagement levels.
Touch base with passive customers, saying you missed working with them. Give your advocates a unique voucher or code that they can share with their family and friends. Each time they successfully refer someone, they get a discount or earn points (if you have a point system in place for every transaction).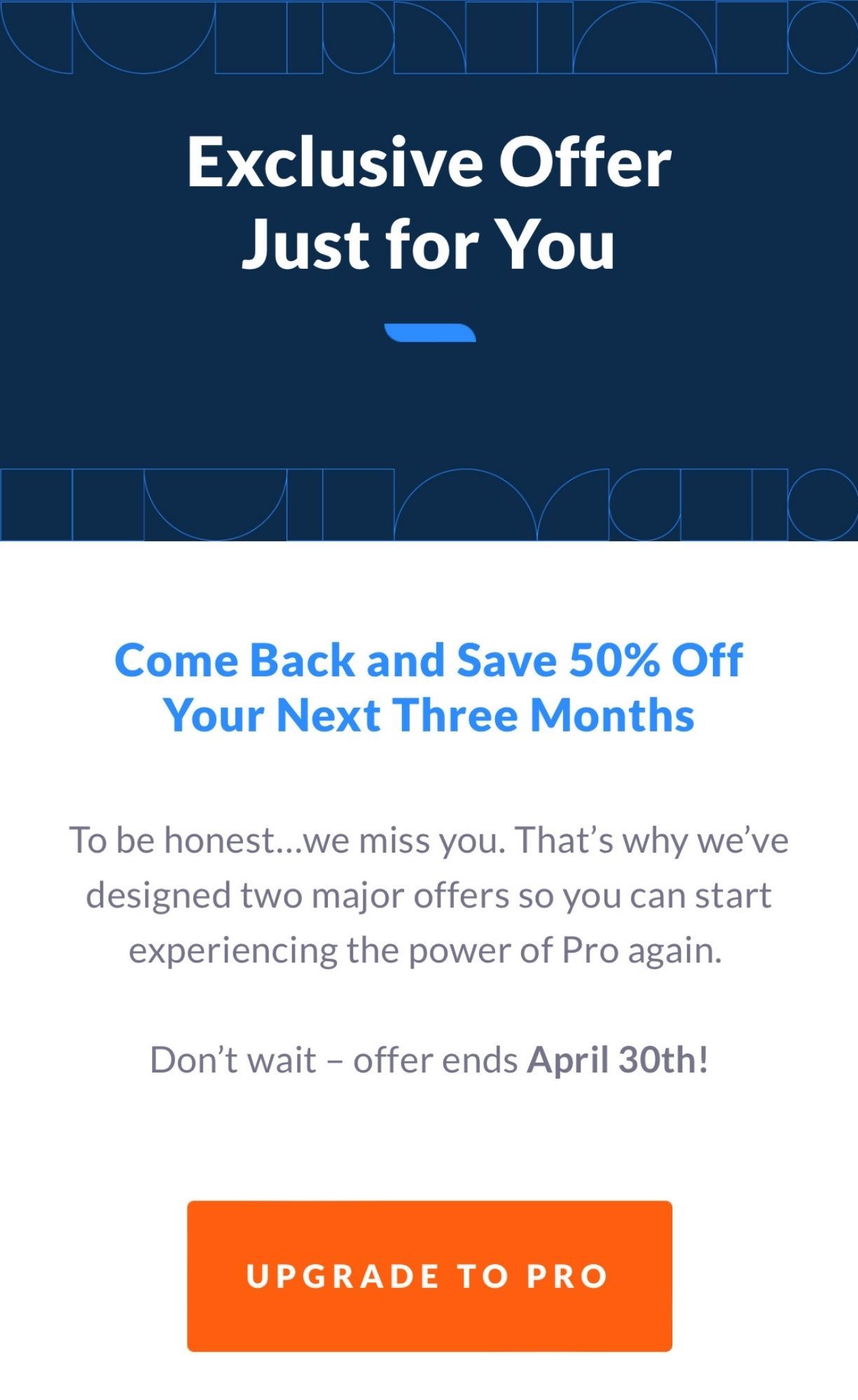 Persona segmentation: Product feature use
Do you offer a product that different customers use for its different features? You can segment personas according to how they use your product features.
For example, my husband and I are both registered users of a running and cycling monitoring app, but we use it differently. My husband loves beating personal bests, so he has a monthly paid subscription. Meanwhile, I'm the less competitive one and the user with a free subscription.
Each time I sync a workout, I receive an email about my missing heart rate data. It's the app's subtle nudge to sync my health data, which is a feature available only to paid subscribers. A call to action of "Start Your Free Trial" is below the heart rate zone data.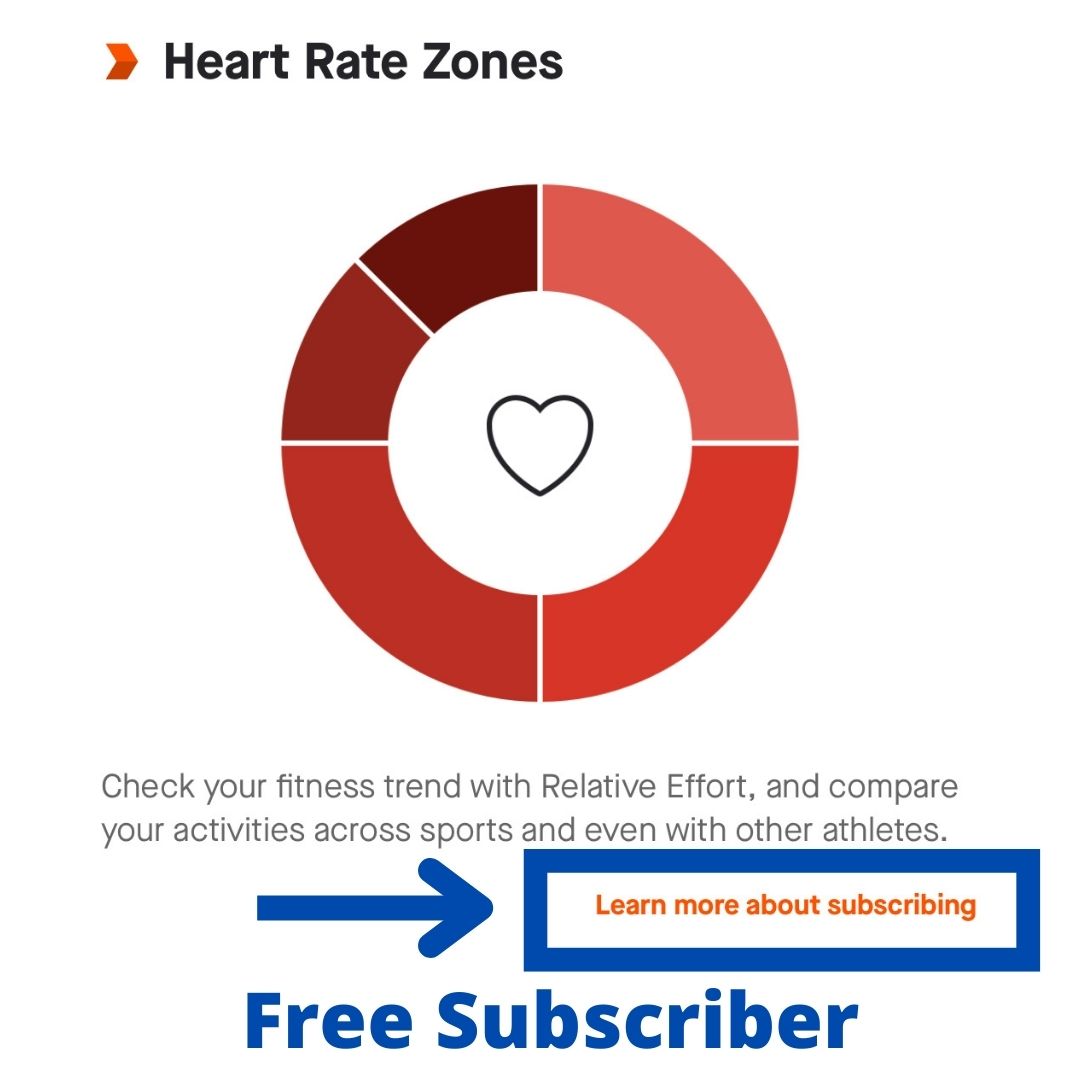 My husband, of course, has access to all the data, in-app analyses, and route leaderboards, and he doesn't get the same emails and CTA that I do.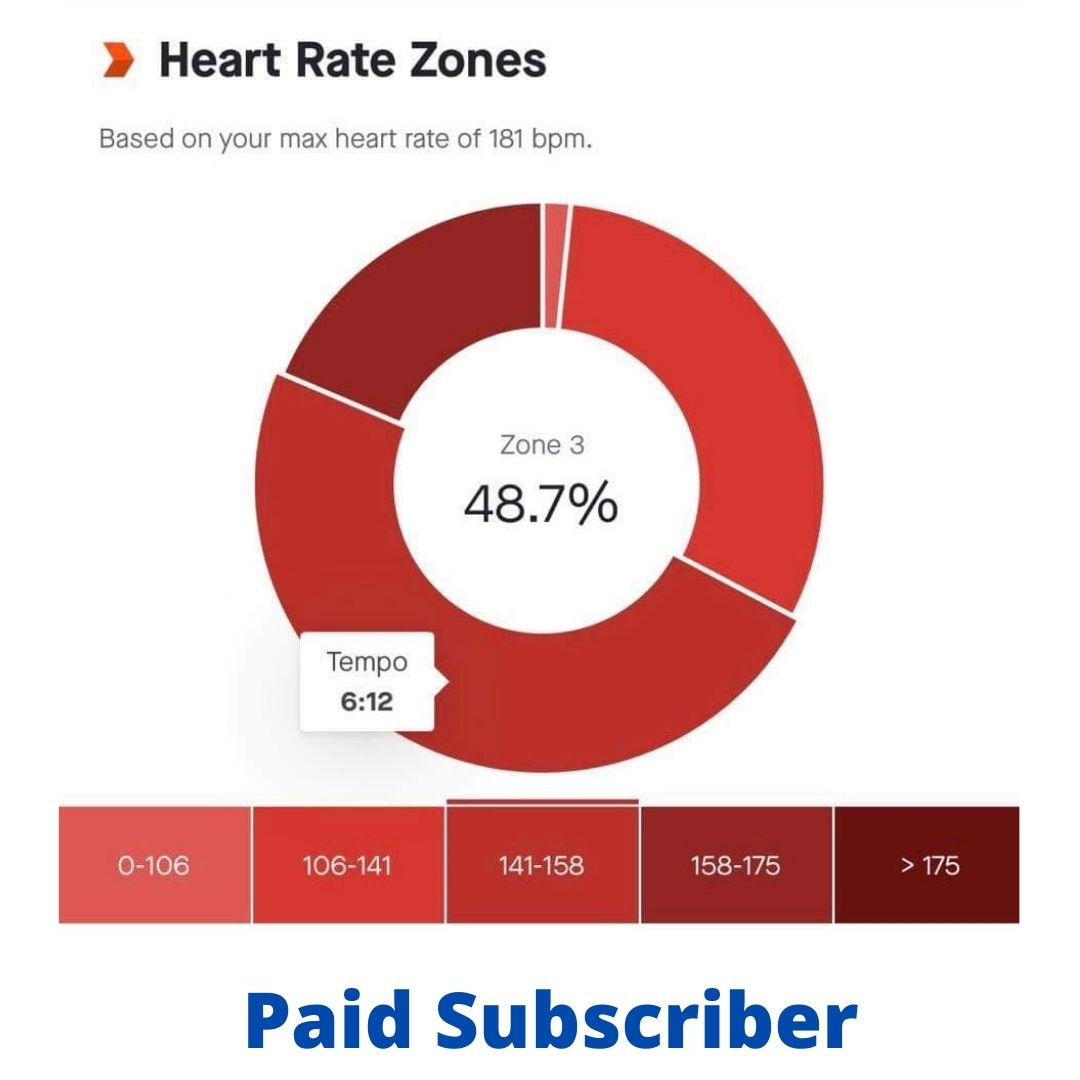 You can similarly create personas of free users and paid users if it applies to your business. You can create a content marketing calendar that caters to both. Depending on your company's objectives, you can focus on one or the other.
Persona segmentation: Online channels
You'll definitely use various channels to communicate with your audience. Segment your personas according to their preferred channels. This way, you can examine which channel you should focus on and how you can effectively reach your customers.
Do you have customers who are heavy users of social media? Target their personas' demographics on the social media platform they use most often.
Do you have personas who read the news online? You can reach them via display advertising.
Do you have personas who are actively looking for your brand or service? They may be looking for you on search engines. You can optimize your website for search engines and invite them to sign up for a newsletter.
Persona segmentation: User interaction
Do your customers use your product, but interact with it in various ways?
Say you're a food delivery service provider. You may segment your personas according to how they interact with your service. You can craft messages and programs for different segments: The restaurants you work with, the delivery personnel, or the customers who place orders through your app.
Why is persona segmentation important in marketing?
Now that we've defined buyer persona segmentation and provided some segmentation methods, let's go into why it's important for your marketing strategy and your business.
Persona segmentation in marketing allows you to:
1. Communicate more effectively with your different customers — and even potential customers.
By understanding your customers' pain points, values, and attitudes toward your brand through personas, you can address their needs and approach them appropriately. Are you addressing the needs of a particular buyer persona segment? If you are, how and through which channel do you intend to communicate with them?
2. Identify which channels to use when reaching out to your customers and which key communication pillars you should use.
Segmenting your personas according to their media consumption gives you an idea of which channel you should focus on. This also lets your customers feel like they are connected with you: You know where to reach them, and you know what to say.
3. Identify where customers are in the buyer funnel.
You can segment your buyer personas according to where they are in the buyer funnel. Doing so will let you know their level of interest in your product. Do you have a buyer persona segment at the top of the funnel? You may have potential customers interested in your services who are at the top of the funnel, and it will take more effort to convert them.
4. Effectively nurture customers who are in the different stages of the buyer funnel.
Now that you segmented your buyer personas according to where they are in the buyer funnel, it's time to take action. Nurture your customers through the right channel and with the appropriate messages, and they may slide further down the funnel.
5. Identify the segments you should focus your time, budget, and resources on.
You can categorize your personas according to how engaged they are and which ones take up the most time and resources. By segmenting your personas this way, you can strategically distribute your marketing team's time and budget.
You can allocate minimal time to your high-volume, but less engaged buyer persona segment. This way, you can dedicate more time to your low-volume, but highly engaged persona segment.
Ready to segment your buyer personas?
If crafting marketing strategies for your different buyer persona segmentations seems daunting to you, WebFX's team of 500+ digital marketing experts will be glad to help.
Our proprietary digital marketing platform, MarketingCloudFX, will make it easy for you to track digital marketing performance, conduct industry research so you can make accurate personas, calculate ROI, and make strategic decisions.
Contact us online to learn more about persona segmentation in marketing, or call us at 888-601-5359 to speak with a strategist!
Meet MarketingCloudFX:
One platform tracking countless metrics and driving stellar results.
Learn More About Our Proprietary Software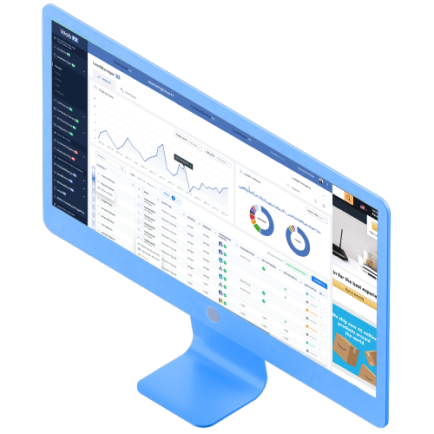 WebFX Careers
Join our mission to provide industry-leading digital marketing services to businesses around the globe - all while building your personal knowledge and growing as an individual.