Ads are everywhere on the Internet, from social media to search engines — making ads a fantastic digital advertising strategy. Besides multiple targeting options, you can also choose from multiple types of online ads.
But what are your ad options? We'll explore some major ad formats below, so read on to learn more.
Don't forget to sign up for Revenue Weekly, our email newsletter, to get more digital marketing tips from the agency with over 1020 client testimonials!
What are the types of online ads?
The types of online ads include search ads, display ads, affiliate ads, native ads, social media ads, video ads, email ads, and demand-side platform ads. Businesses can use any of these ad types to achieve their goals.
6 types of online ads
The six types of online ads include:
1. Google search ads
Given that 93% of all online experiences begin with a search engine, it's no surprise that Google search ads are one of the most popular and effective online ad types. Search ads show up in search results alongside organic results, and we can divide them into two main categories: Text ads and carousel or gallery ads.
Text ads
Google text ads are the most common type of search ads. They appear at the very top of search results pages, and sometimes at the very bottom as well. The reason they're called text ads is that they consist entirely of text: A title tag or headline, a URL, and a description.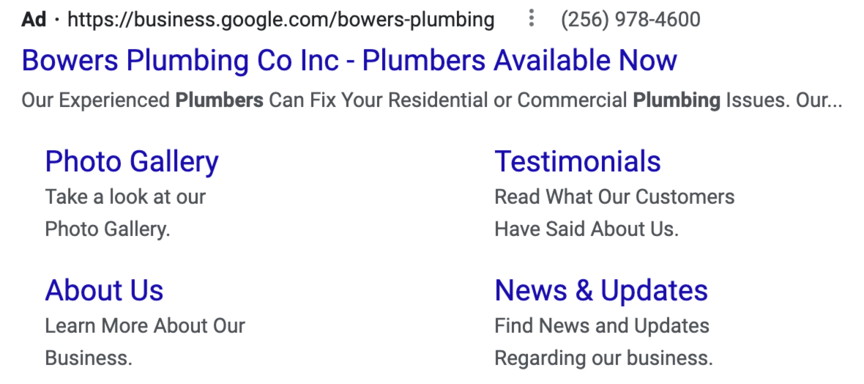 You can also add ad extensions to Google text ads. Ad extensions are additional elements you can add below the description. Common types of ad extensions include:
Phone number
Address
Sitelinks
And more!
Ad extensions provide additional information to attract users.
Carousel/gallery ads
The other type of Google search ads is carousel or gallery ads. These ads, like text ads, show up at the very top of search results pages. They feature a combination of text and images — each one appears as a box with text at the bottom and an image above it.

Whereas text ads usually advertise businesses or services, carousel ads advertise specific products. Another difference from text ads is that text ads have an upwards limit of four ads at the top of a page, while carousel ads can appear in groups of close to 20.
The reason for the larger number of carousel ads is that they appear as, a rotating series of images — you can scroll through a long list of them horizontally, so they only take up a small amount of vertical space.
2. Display ads
Search ads are the ideal format for advertising your business, but you can also advertise on third-party websites with display ads. There are different outlets you can use to run display ads, but the best route is to use Google Ads, the same platform where you can create search ads.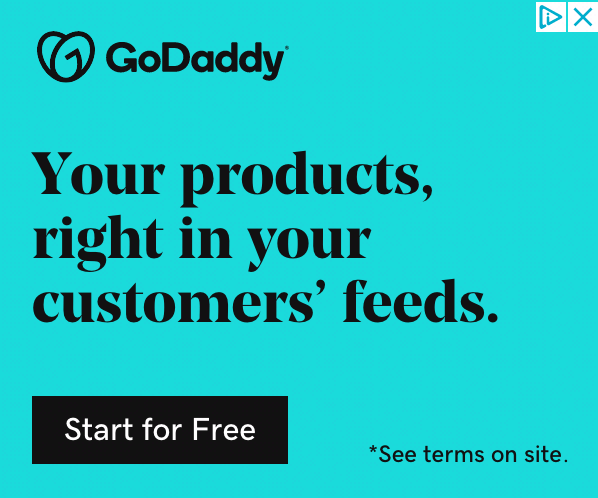 Display ads, or banner ads, are visually oriented. When you visit a website and see a box in the margin somewhere that features a flashy image or video, that's an example of display or banner advertising. They can appear in different shapes — sometimes they're a square box to the side, sometimes a long strip at the top of the page.
You can set up your display ads to appear on particular sites to help you reach the most relevant possible audience.
3. Social media ads
Almost as heavily frequented as Google are social media platforms like Facebook and Twitter. Most social media content is posted organically by individual users, but you can also run paid ads there.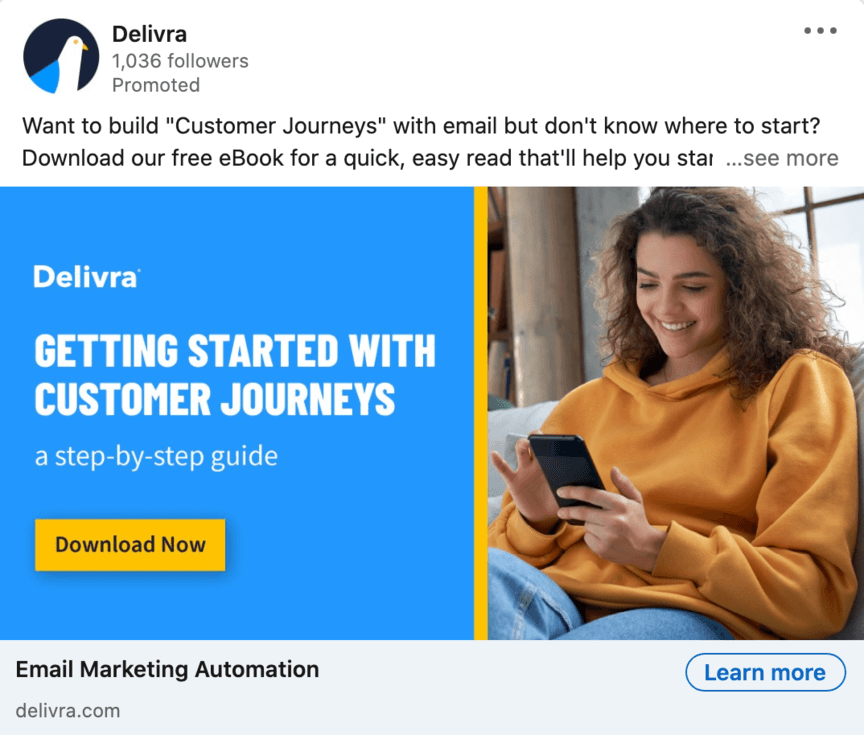 These PPC ads show up in users' social media feeds, often in the form of sponsored posts. These posts usually look similar to organic posts but say "sponsored" or "promoted" at the top. Unlike your regular content, they don't show up organically — you pay to bump them to the top of users' feeds.
You can also target specific demographics — like age and location — with your PPC ads to ensure you reach your target audience.
4. Email ads
You might be familiar with email marketing, but you can also use paid advertising to reach people through their emails — specifically, in the form of Gmail ads.

You may have seen Gmail Ads before. They appear in the "Promotions" tab of your Gmail inbox. They aren't emails themselves, but they take a similar format, using a subject line that you can click to open the full ad. They appear at the very top of the page, above all your actual emails.
You can set up these PPC ads through Google Ads. Google targets users based on the interests reflected by the emails they send and receive, so you'll always be reaching a relevant audience.
5. Mobile ads
Mobile ads are paid ads that show up in mobile apps. When users download apps on their phones — a weather app, a game, or something else — those apps commonly feature ads. You can buy ad space on apps of your choosing to reach the people who use them.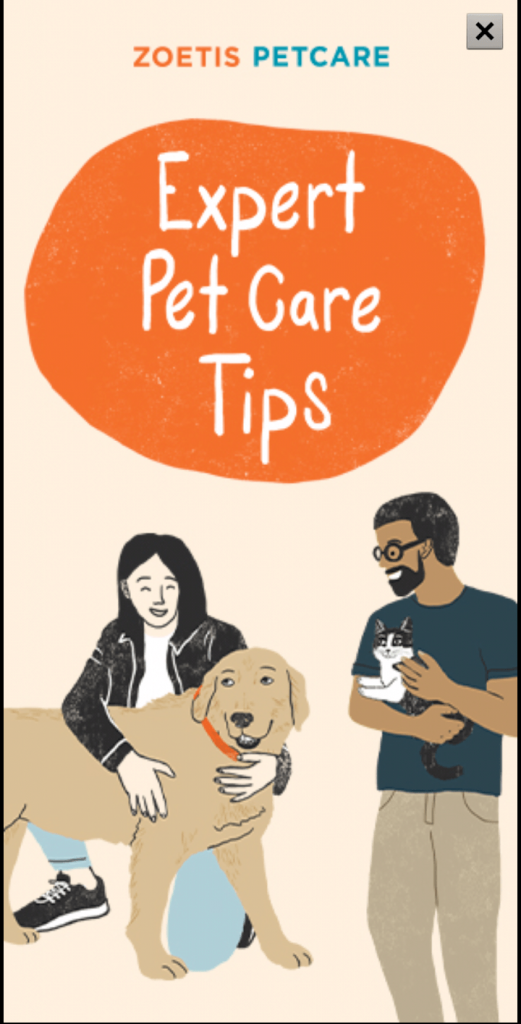 Sometimes, mobile ads are shown creatively — some games display paid ads within the game itself, such as plastering them on the sides of in-game buildings like billboards. Most often, though, ads show up between game levels or when you first start an app, taking up the whole screen.
Whatever the case, mobile ads are a reliable way to reach users based on topics or interests associated with the apps they use — in fact, nearly nine out of 10 smartphone users who would describe a mobile brand experience as helpful say they would return to that brand later.
6. YouTube ads
The last of our online ad types is YouTube ads. Over 70% of YouTube users watch YouTube videos when they need help making purchase decisions, and when they do, they can encounter your ads in the process. You can also set up YouTube ads through Google Ads.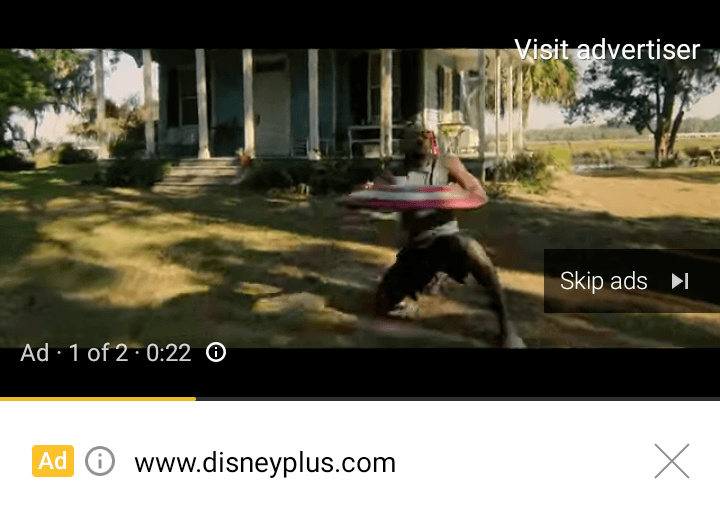 YouTube ads are typically in-stream, meaning they play along with the videos people are there to watch. Usually they play before the video, but for particularly long videos, some ads might interrupt the video at set points.
Your video ad length is a factor as well — if your ad is 15 seconds, users have to sit through the whole thing. If your ad is 30 seconds or longer, users have the option of skipping after the first five seconds.
Time to Level Up Your Sales
Our long list of services helps you grow every aspect of your business with marketing strategies that are proven to increase bottom-line metrics like revenue and conversions.

In the past 5 years, we've managed more than 12.9 MILLION transactions across our client base.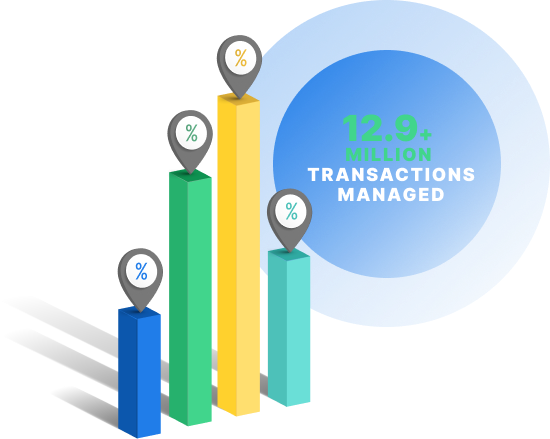 Let WebFX help you optimize your online ads
Looking to launch a paid advertising campaign, but unsure where to start? WebFX can help! We've been driving digital advertising results for over 25 years, and we know what it takes to craft effective ads.
With our paid advertising services, you'll get help creating any of the above ad types that you want to create. You'll also receive a dedicated account representative to keep you in the loop about everything we do for your campaigns.
To get started with us, just call 888-601-5359 or contact us online today!
WebFX Careers
Join our mission to provide industry-leading digital marketing services to businesses around the globe - all while building your personal knowledge and growing as an individual.