As a product dealer, you know the importance of up-to-date dealer inventory feeds.
Your dealer product feed is where all your products show up to potential customers — and if it's not accurate, you could be advertising products that you don't have or promotional prices that ended months ago.
At WebFX, we can help ensure that your dealer inventory feed is always accurate, that your products look beautiful, and that users have an easy time converting.
To learn more, check out our website maintenance services, give us a call at 888-601-5359, or keep reading to learn more!
WebFX knows manufacturing.
"Working with WebFX, everything is very organized and strategic. We're only a year into our partnership, and our expectations have definitely been met."
— C.H. Reed, Industrial Solutions and Services
See the Testimonial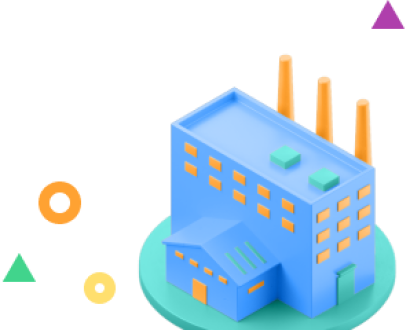 What is dealer inventory management?
Dealer inventory management takes the guesswork, time, and stress out of adding products to your product feed.
When you opt for dealer inventory management, you'll be working with a team that will upload and update your product feeds so that users get accurate information about your inventory.
They'll take care of everything from uploading the right photos to uploading the right product specs so that users know the details of every product that you offer.

Hear What It's Like to Work With WebFX!

"WebFX is a great company to work with! The marketers are dedicated to their clients and you can tell each team member truly enjoys their work and has a real passion for what they do!"
Heavy Equipment Distributor
Why is dealer inventory product management necessary?
Dealer inventory product management can make your life as a supplier a lot easier, help you sell more products, and more. Keep reading to learn more!
Managed dealer inventory feeds save you time
If you're a car dealer, a heavy-equipment dealer, or any other kind of supplier, your time is precious. You have inventory to order, payroll to take care of, and customers to satisfy.
That's why we recommend leaving your dealer inventory management to the professionals.
When you work with an agency that specializes in dealer product feeds, they'll save you hours upon hours of your precious time by taking care of everything related to your online product feed.
You won't have to spend hours at a computer checking the accuracy of your inventory, uploading product images, or coming up with accurate descriptions. Your dealer inventory product management agency will do it for you.
Managed dealer product feeds keep your listings fresh
Keeping your product information and offerings accurate is crucial to making sales. If you have a product posted that is no longer available, you could end up with angry customers. On the other hand, if you have products available that aren't a part of your dealer product feed, you could be missing out on sales.
Are you starting or ending a promotion? Did you just get a new shipment of products that you want to make available to your customers?
When you opt for dealer inventory management, you don't have to worry about updating things like:
Prices
Specs
Images
New products
You can rest assured that your product feeds will always be accurate and up to date — allowing you to make as many sales as possible.
Dealer product feed management helps you sell more products
As we touched on in the last section, you can't sell products that aren't showing up to shoppers.
Dealer product feed management agencies can help you sell more products by ensuring that your product information is correct and that new products are available to online users.
You can even use verbiage like "new product" to entice users to check out your latest merchandise.
Our digital marketing campaigns impact the metrics that improve your bottom line.
See More Results

WebFX has driven the following results for clients:

$3 billion
In client revenue

7.8 million
Leads for our clients

5.2 million
Client phone calls
What you'll get when you opt for dealer inventory management
So, what exactly will you get when you opt for agency-provided dealer inventory management?
They'll take care of the following:
Photo optimization: Your dealer inventory management team will make sure that your product images are optimized and show the best version of your products.
Product categorization: Keeping like products in the same categories is necessary for providing a great user experience for users, and helping them find the exact product they want.
Product filters: It's crucial that you give users the option to filter your products so that they receive detailed search results depending on their preferences.
Spec optimization: It's crucial that your products have correct specs so that shoppers know everything there is to know before making a purchase.
Pricing updates: Pricing updates can make or break a sale. For example, you'll want to make sure that sale items reflect an accurate sale price, and that full-price items reflect the original price. When prices change, so should your dealer inventory feed.
Knowing that these dealer inventory product management action items are in the hands of trained professionals allows you to do your job stress-free.
WebFX works with CAT dealers to keep their dealer inventory feeds accurate
WebFX is a dealer product feed management company that has worked with heavy equipment dealers like CAT to ensure that their product feeds are always accurate.
In fact, since working with WebFX, they've had an 82% increase in organic traffic — that means more products viewed and more products sold!
Check out our portfolio page dedicated to Cleveland Brothers to learn more about the work we've done for their business!
Trust WebFX with your dealer inventory product management
If you're looking for an agency that cares for their clients like they do their own family, WebFX is here for you.
We provide a variety of internet marketing services to help supplement your dealer inventory product feed optimization, including:
+50 more
Our team is powered by 500+ in-house specialists who know how to create a campaign that is specific to your dealership. Whether you're a forklift dealer, a car dealership, or a heavy-equipment provider, we can help you find your target market online.
Oh, and we can also help you optimize your dealer inventory product feeds!
To learn more about how we can help optimize your dealer inventory product feeds, and help you create a strong digital marketing strategy, contact us online or give us a call at 888-601-5359!
Earn a 20% greater ROI with WebFX