6 Steps to Getting in Google's Knowledge Graph
Google's Knowledge Graph is one of the most advanced features of its search engine.
Its goal is to help users find the information they want quickly and easily. With a simple layout, prominent location in search results, and a cutting-edge algorithm, it achieves that goal every single time it's used.
But there's one big question among website owners — how do I get on Google's Knowledge Graph?
We'll answer that question in-depth on this page. If you'd rather speak with a specialist, you can reach us at 888-601-5359.
Free PDF Download
SEO Pricing: How Much Does SEO Cost in 2023?
Discover how much SEO costs, and why, in this free guide written by our expert team.
Download PDF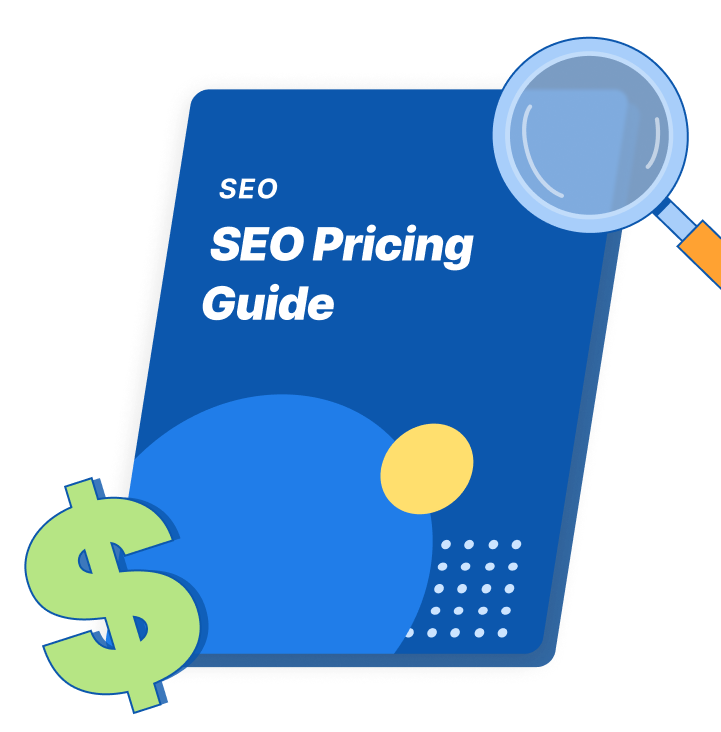 What is Google's Knowledge Graph?
Google's Knowledge Graph is a search feature that answers users' queries without requiring them to click through to one of the results. Google does this by picking quality content from other sites (also called "scraping") and showing it at the top or side of search results.
The Knowledge Graph uses latent semantic indexing (LSI) to understand the context of a user's query and present information that is most likely to answer it.
This is all done mechanically, as Google's machine-learning algorithms have made its search engine incredibly sophisticated.
How do I get in Google's Knowledge Graph?
First, choose a topic in your industry. Find one that doesn't already have a Knowledge Graph answer, or one that you feel confident you can replace.
To start, follow these steps.
1. Create a page on Wikipedia
Wikipedia is the authoritative Internet source for all information. Like it or not, most of Google's Knowledge Graph results pull straight from Wikipedia.
That's because Wikipedia is surprisingly accurate — up to 99.5% accurate, by some estimates.
So naturally, it helps to have a page named after your company, yourself, or whatever else you want to get into Google's Knowledge Graph.
Wikidata is another open-source project that's become highly trusted over the past few years. It serves a significantly more niche audience than Wikipedia, but it has the same impact.
If Wikidata seems a little too "out there" — it's a data science site, after all — it's not essential to use.
3. Create social media profiles
If you don't already have them, create appropriate social media profiles for yourself, your company, and any other entity you want to promote via the Knowledge Graph.
These will come in handy later since Google shows social profile links in their Knowledge Graph results.
You should create profiles on:
You can use other platforms, too, but these are the big four social networks that'll show up in Knowledge Graph results.
4. Implement Schema markup on your site
Schema markup makes it easier for search engines to read the pages on your site.
Schema is a little tricky to start using, but once you implement it correctly, it helps Google properly organize the information on your site. That gives you an advantage in search results — especially rich elements like the Knowledge Graph.
You may feel like you're spoon-feeding information to Google, and you're pretty much right. But by making that information easy to find and organize, you can get a major leg up over your competitors.
5. Content and format
When you're writing the page you want to show up in the Knowledge Graph, it's critical that you write for your audience — not Google's algorithm.
Google values information that's written for human readers since it'll be the most helpful to their users. When you create content with your reader in mind, you're much more likely to get Google's attention.
That content should include:
A one-sentence explanation of your person, company, or concept
Supplemental information about who or what it is (1200+ words)
Links to related pages on your site
Images, graphics, or videos representing your topic
This may seem excessive, but that's because it's what it takes to be the absolute best result for any given query.
Google's Knowledge Graph looks for exceptional information on topics. If you're providing average or sub-par information, Google won't defer to you.
So in order to get your content on Google's Knowledge Graph, you have to do more than your competitors. You have to be the best.
6. Keyword use
All content needs to use keywords to show up in Google search results.
Keywords aren't quite as influential as they were several years ago, but they still impact your content, especially if you want to get on the Knowledge Graph.
Your keywords should show up in the following places:
Image names and alt descriptions
H1
Introduction, body, and conclusion paragraphs
With that in mind, you don't want to stuff your content full of keywords. That'll make your page appear to look like spam, and Google never promotes spam.
7. Promote your content
Now that you have an outstanding page full of useful information, start promoting it.
You can start by submitting the URL straight to Google.
You can also promote your page through your social media profiles, or even take our paid ads to generate some early buzz before your page starts to rank.
Eventually, Google will crawl your page. When it does, it'll see the excellent content you've produced and the concise explanation of your concept.
And if you've made it user-friendly, you'll probably end up in the Knowledge Graph.
More tips for getting in the Knowledge Graph
To get in the Knowledge Graph, you need to streamline your content.
That means it needs:
Attractive, eye-catching title
Keyword-rich subheadings
Bulleted or numbered lists
Brief conclusions with calls to action
Efficient HTML coding and Schema markup
You also shouldn't try to get in the Knowledge Graph before recovering from a Google penalty, if you have one.
With all of that behind you, you should now have a robust, informative page that provides the best possible explanation of a concept related to your business.
You should also submit your URL to Google to help your page get indexed and boost its rankings in the search results.
Congratulations!
We foster and form long-term partnerships so that your business has long-term results.
Over 90% of WebFX clients continue partnering with us into year 2 of their campaign.
Hear from Our Happy Customers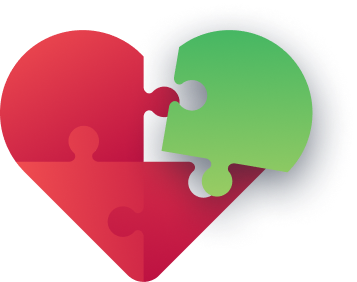 Want to get in the Knowledge Graph quickly?
At WebFX, we know the value of keeping up with Google's constant algorithm changes. That means we also know the quickest and best ways to get your business into Google's Knowledge Graph!
If you want to improve the reputation of your business and earn more leads online, Google's Knowledge Graph is a great place to start.
Contact us today to launch a specialized Internet marketing campaign that'll make Google feature you in their searches!
How Is Your Website's SEO?
Use our free tool to get your score calculated in under 60 seconds.