Did you know that 93% of all online experiences begin with a search engine? That means when you want to reach people online with your marketing, Google is the ideal place to do it — and fortunately, Google offers options for advertising in search results. One of the most common ways to market through Google is to harness organic rankings, but that's not your only option. If you want fast results, you may want to consider using paid search advertising to reach your audience. But what is paid search marketing, and how can you get the best results from it?
We'll answer both of those questions in the paid search overview below, so read on to learn more. Then subscribe to Revenue Weekly to get emailed more digital marketing tips from the agency with over 25 years of experience!
Time to Level Up Your Sales
Our long list of services helps you grow every aspect of your business with marketing strategies that are proven to increase bottom-line metrics like revenue and conversions.

In the past 5 years, we've managed more than 12.9 MILLION transactions across our client base.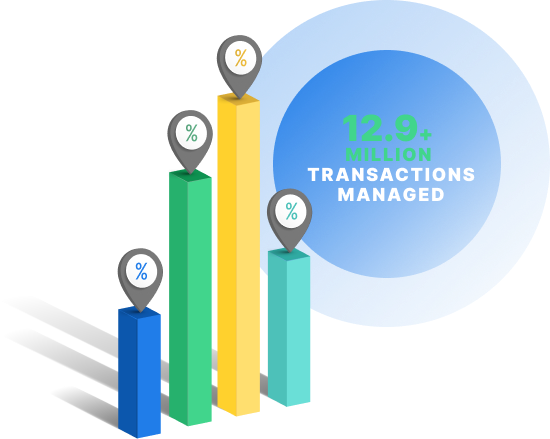 What is paid search advertising?
Paid search advertising refers to paid ads you can display at the top of search results, typically in Google. Paid search ads are distinct from other types of paid ads, like display ads and social media ads.
Where do paid search ads appear?
You've almost certainly encountered paid search ads in the past when you've searched for things on Google. Search ads look similar to organic Google search results, but they appear at the top of the page and have an "Ad" label in the upper left-hand corner.
Check out this example of a responsive search ad:

Paid search ads are almost always pay-per-click (PPC) ads, which means you pay for them only when users click on them.
That makes paid search marketing a highly effective marketing strategy when managed well.
How does paid search advertising work?
To launch paid search ads on Google, you'll first need to set up an account in Google Ads. There you'll be able to create ads and target them to particular searches. The way you determine which queries your ads will appear for is by targeting specific keywords. You can draw up a list of highly relevant keywords to whatever you're advertising and then bid on those keywords in Google Ads. Your bids are essentially telling Google how much you're willing to pay each time someone clicks on your ad for a given keyword.
When someone searches for a keyword you bid on, Google will display ads based on two things:
Bid amount

Ad Rank (Google's placement of your ads in search results based on their quality)
With an optimal bid and a high enough Ad Rank, your ad will be among those that Google displays.
6 reliable paid search tips
Having finished our initial paid search overview, we can now move onto the question of how you can get the best results from your PPC. If you're struggling to achieve optimal results with your ads, these tactics might give you a boost. Here are six paid search tips to help you get the most from your campaigns!
1. Bid on branded keywords
Bidding on keywords is essential to getting your ads into search results, but some keywords can benefit you more than others. In particular, branded keywords make excellent targets for your ads. Branded keywords are keywords that include terms associated with a particular brand, such as a business name.
If people look up your workforce management company's branded keywords, for example, it means they already have an interest in you. For that reason, displaying your ads for branded keywords is a great tactic because it allows you to reach the people most likely to respond positively to your ads.
2. List negative keywords
While most keywords exist to tell Google what searches to display your ads in, negative keywords do the opposite — they tell Google which searches to avoid. The reason this could be useful is that your ads could inadvertently appear in irrelevant searches. For example, let's say you sell smartphone accessories, but you don't sell anything from Motorola. If you target the keyword "phone case," Google could display your ads for different variations on that keyword — including a search for "Motorola phone case." Since that search is irrelevant to your business, you don't want to show your ad there. So, you could add "Motorola" as a negative keyword in Google Ads.
3. Create custom audiences
One of the most advantageous features of Google Ads is that it allows you to create custom audiences. That means you can select a specific population of users to target with your ads, choosing from features such as:
Age

Gender

Occupation

Location

And more!
When you plug in the features that most closely line up with your target audience, you can ensure your paid search ads reach just the right group of users. That allows you to minimize wasted ad spend and keep your advertising as efficient as possible.
4. Harness RLSA
Another fantastic feature of Google Ads is remarketing lists for search ads (RSLA). RLSA enables you to target people who expressed an interest in your business by visiting your website in the past. When you set up RLSA, Google will track traffic to specific pages on your site, which you can choose. Whenever someone visits one of those pages and then leaves, they'll later receive ads encouraging them to come back and convert. Since RLSA lets you target people who've already shown a distinct interest in you, it tends to be highly effective, much like targeting branded keywords.
5. Use ad extensions
You may not know what ad extensions are, but you've most likely seen some before. Ad extensions are additional elements you can add to your paid search ads, typically appearing beneath the description. They contain additional information about your business.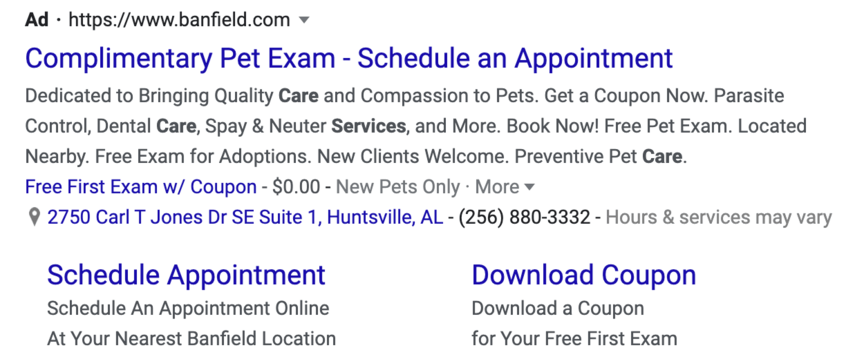 Here's a video that explains more about ad extensions:
Common types of ad extensions include:
Phone number

Location

Sitelinks

And more!
The benefit of ad extensions is that they allow you to attract additional users. Maybe someone isn't interested in your ad based on the title, but then they see an ad extension that includes a link to "Clearance items" and decide to click.
6. Monitor results
As the last of our paid search tips, be sure to monitor your PPC results. It's easy to think you're done with your campaign once it's up and running, but that couldn't be further from the truth. On the contrary, when you launch a campaign, you're only just getting started. With your ads displaying in Google search results, it's time to start looking at analytics. In Google Ads, you can view metrics like click-through rate (CTR) and conversion rate to see how well your various ads are performing. You can then pause or reoptimize underperforming ads to drive better results, thereby improving your campaign as a whole.
93% of WebFX customers are extremely satisfied with their digital marketing results.
"Working with WebFX, everything is very organized and strategic. We're only a year into our partnership, and our expectations have definitely been met."

View More Client Testimonials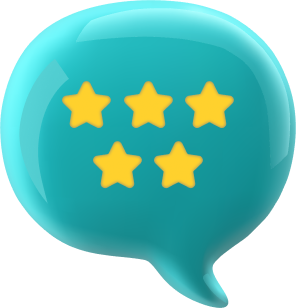 WebFX knows paid search advertising
Ready to start working toward launching your paid search marketing, but need a little help getting there?
WebFX has your back! With over 1020 testimonials, we're the agency clients trust to drive top-tier results for their marketing. With our PPC services, you'll get help optimizing your campaigns for everything listed in the paid search overview above and more. You'll also receive a dedicated account representative to keep you informed and involved in everything we do for you. To get started with us, just give us a call at 888-601-5359 or contact us online today!
WebFX Careers
Join our mission to provide industry-leading digital marketing services to businesses around the globe - all while building your personal knowledge and growing as an individual.