What Is Account-Based Marketing?
Account-based marketing is a business-to-business (B2B) marketing strategy with an emphasis on creating personalized, targeted campaigns for specific accounts or customers.
Here's a quick overview of everything we'll cover:
If you're looking for an agency that offers account-based marketing services, contact our award-winning company for more information.
Call us at 888-601-5359 or contact us online!
What is abm?
Account-based marketing is a B2B marketing strategy with an emphasis on personalized, targeted campaigns for specific accounts or customers. With it, your business creates tailored marketing campaigns for the exact people and companies you want to make clients.
Account-based marketing vs. inbound marketing: What you need to know
Now that you know the answer to the question, "what is account-based marketing," let's dive into how it compares to inbound marketing.
Companies looking to use account-based marketing often already use inbound marketing to promote their business, which leads to the question: What is the difference between account-based marketing and inbound marketing?
In ABM vs. inbound marketing, the main difference is the way each approaches targeting:
Inbound marketing takes a broader approach to reach your target audience. For example, with strategies like search engine optimization (SEO), you'll attract various users in your audience, both qualified and unqualified.
Account-based marketing takes a narrower approach to reach your target audience. For example, with strategies like email marketing, you'll create personalized email campaigns for qualified accounts so you can nurture them more effectively towards conversion.
While different, both inbound marketing and ABM use tactics that attract people to your business. They help your company reach the right people at the right time, which is why both approaches are so successful.
But what about account-based selling? Read the linked article to learn more about what it is and how it relates to your business!
What companies benefit from ABM?
All companies in the B2B industry can take advantage of ABM. In fact over 70% of B2B marketers use ABM. With account-based marketing statistics like that, if you're not currently using an account-based marketing strategy, your competitors likely are.
Whether you're looking to renew a contract with a current client or nurture a high-value lead, your team (or digital marketing agency) can leverage this marketing strategy to increase your sales, revenue, and more.
8 fantastic benefits of account-based marketing
Now that you know account-based marketing definition and what companies benefit from it, let's move onto the benefits of abm:
1. Offers cost-effective marketing strategy
In the past, account-based marketing was a significant expense and often cost-prohibitive, even for the most successful companies. Advances in technology, however, have made it feasible for many businesses, from midsized to enterprise-level organizations.
Like your business, however, your competitors can also invest in this strategy, which means early adoption is critical. If your company delays its investment, it becomes easier for your competitors to use this strategy to secure high-value clients.
Already, adoption rates for ABM have skyrocketed. In 2016, only 50 percent of marketers used abm. Now, 90 percent of marketers use it. Get ahead of the competition by adopting this strategy now rather than later.
2. Delivers tremendous ROI
In a recent study, three percent of marketers stated that this tactic generated a lower ROI than other marketing strategies. That means it delivered a higher ROI than other marketing strategies for 97 percent of marketers.
This kind of return is significant, especially when polling marketers from a variety of industries.
Companies see additional financial benefits from it. In another study, researchers discovered that businesses investing in this digital marketing strategy increased the average value of annual contracts by more than 170 percent.
Think about your company, now.
If an annual contract is worth an average of $10,000 to your business, an increase of 170 percent is $27,000. That means your company is earning an additional $17,000 with each annual contract agreement, which is significant for any business.
With this tactic, your company does more than earn an impressive ROI. You also earn the means to grow.
3. Streamlines goal and campaign tracking
If you're familiar with digital marketing, then you know about its benefits when it comes to tracking, measuring, and monitoring your campaigns. Account-based marketing is the same. It offers your business access to essential, as well as helpful data, for improving your strategy.
When your team adopts this marketing approach, it's also easy to share information with key decision-makers. It's even easier to prove the value of this approach, demonstrating its performance with data from a variety of channels, like email, search, and social.
From a marketer's perspective, ABM offers insight too. You can access advanced artificial intelligence (AI) and machine learning (ML) software, like MarketingCloudFX, to analyze your data and spot trends.
With your background, as well as the experience of your account-based marketing agency, you can develop actionable insights from your analysis. Instead of relying on hunches or guesses, you can make data-backed decisions to improve your campaign.
4. Maximizes marketing resources
Even if your business invests in some of the most cost-effective traditional and digital marketing methods, some of your marketing budget will go to waste. A variety of factors impact the profitability of your marketing strategies, including your targeting.
With account-based marketing, you eliminate the financial waste that comes with broad audience targeting. Your targeted, specific approach helps your business reach the most valuable users in your target audience, optimizing your budget and company resources.
A focused approach to marketing can also maximize the time of your team or digital marketing agency. ABM allows your team and agency to tailor their campaigns and strategies to a niche and valuable group of audience members.
Adopt this strategy, and your business can start making the most of your team and agency's expertise. They can focus their efforts on the people that matter most to your company, working to attract, convert, and retain ideal clients for your organization.
5. Leverages real, industry-specific data
The data available through ABM, as well as MarketingCloudFX, is specific to your industry. It's a noticeable trend of abm. The practice focuses on targeted strategies powered by personalized data.
Every decision is data-driven, though it does depend on your interpretation of that data. If you're new or unfamiliar with account-based marketing, partnering with an experienced digital marketing agency, like WebFX, is invaluable.
Decades of experience, plus a focus on data-driven strategies, separate us from many other full-service online marketing agencies. It also makes us a trusted choice for ABM. We have the expertise, technology, and data to create competitive campaigns.

In fact, MarketingCloudFX features billions of data points from dozens of industries.
This data is invaluable for companies in niche industries or without a data backlog. It allows you to get ahead of competitors. Plus, it resolves a critical problem for many early adopters of abm: not having the data to build a strategy.
That's why this benefit of ABM often depends on your agency choice.
6. Improves sales and marketing collaboration
For many businesses, communication between sales and marketing departments is a struggle. It's critical for these two teams to collaborate, however. They both play vital roles in attracting, converting, and retaining clients.
With abm, your company can build a partnership between your sales and marketing departments. When your business adopts this strategy, you ask your marketing team to change their perspective.
As a marketer, you move from looking at broad audiences to looking at specific accounts. This view mimics the perspective of your sales team, which can help build collaboration and communication. It can also result in a stronger marketing strategy because of your targeted approach.
7. Enhances user experience
If you're in the B2B industry, your next sale depends on the opinion of seven to 12 people or decision-makers. Companies need to develop a strategy that not only fits the needs of a buyer but also the features of every decision-maker.
ABM can help your business enhance the experience of every decision-maker. You can build campaigns, target channels, and create content that appeals to the wants, desires, and pain points that define your typical decision-makers.
For your target audience, this move generates a feeling of understanding and personalization. It feels like you wrote your content for them. When you build a user experience that generates that kind of emotional reaction, you can secure the business and loyalty of your target market.
8. Integrates multiple channels
Most marketing campaigns span a wide range of channels, and abm is no different.
Instead of gearing efforts towards people from multiple businesses, they're all geared towards people in one specific account. Content is written for them, ads are targeted to them, and conferences and other offline events cover the topics the entire organization is trying to address.
Check out some of the best account-based marketing platforms you can use to boost your sales and marketing efforts.
How to implement account-based marketing
You know the answer to, "What is account-based marketing?" but how do you launch a campaign? Follow these seven critical steps:
1. Pick your target market or account
Based on company data, your team can collaborate with your digital marketing agency to determine which accounts or clients offer your business the most value. In most cases, your company will focus on a market that provides immediate and long-term value.
As you build your target audience, make sure your business answers these questions:
What sort of client do we want to work with?
What kinds of challenges or problems does this audience have?
What kinds of decision-makers, if any, make up this target audience?
What demographics are specific to these decision-makers or target market?
What does this audience want from a service or product in our industry?
What is the average monthly, yearly, or lifetime spend of this client?
With your answers, plus data, you can build a specific and narrow audience to target.
2. Determine your target's key decision-makers
Depending on your business, you may approach ab by targeting specific organizations, accounts, or individuals. For example, you may build a strategy for retaining high-value accounts or obtaining well-known clients in your market.
For instance, you may know that Company A is now looking for a new SaaS provider. If you want to earn Company A as a client, however, you must research their wants, goals, and demands to build a successful strategy.
This research can include looking at the following:
Key decision-makers
Ideal budget
Service requirements
Core problems or challenges
With this in-depth knowledge, you can build a personalized campaign to secure this new client. The best part is that your sales and marketing teams both benefit from this research. Each department can use this data to attract, convert, and retain current and future clients.
3. Build your messaging and communication strategy
Before you launch your campaign, your team and agency need to develop a messaging and communication strategy. You need to decide, for example, which pain points to target in advertising or marketing content. Or, what unique selling points (USPs) to mention.
It's also helpful to think about your word choice, tone, and reading level too. You want to tailor your marketing materials to your audience. When you build your content around them, you make them feel like your company understands them, which can have an immense impact on their purchase decision.
For the best results, write a style guide. You can cover a variety of topics in the guide, from discussing word choice to covering audience pain points. Plus, it ensures everyone on your team has access to the information they need to create compelling copy.
4. Find your key marketing channels
Your audience research can also reveal the best channels for reaching your audience, like search, social, email, or paid. In some cases, you may need to use different channels to reach different decision-makers, which can become complicated. A digital marketing agency can help your team simplify this process.
Companies also find success with tailoring different stages of their campaign to different channels. For example, the early part of your strategy may focus on building brand awareness through social media, which may transition to driving a conversion via a PPC campaign.
This process can become overwhelming for many businesses, especially those new to this tactic. With our team of more than 200 digital marketing specialists, however, we can manage and lead these efforts, helping your company get the most from your campaign.
5. Launch your campaign
Once you have completed the above steps, you can move towards launching your strategy.
You can streamline and automate this process with digital marketing technology. Your company, for example, can use EmailMarketingFX to design and send an email campaign, as well as measure its performance.
Some other helpful applications for automating your campaign include:
WordPress, a content management system (CMS)
Salesforce, a customer relationship management (CRM) application
HubSpot, a marketing, sales, and customer service application
For the best results, your agency and team need to develop a coordinated campaign. No matter how many channels you use to reach your target audience, you want those channels to work together. Meaning, each channel should send the same signal or message to users.
If you send different messages, it can result in a lost lead and sale.
6. Analyze your results
It's essential for your team to monitor the performance of your campaign. You can use several different tools to track your campaign's performance, including Google Analytics. If you partner with WebFX, you can access several other insightful tools, including call tracking.
With call tracking, you can see which calls came from your online marketing efforts.
Your team can also streamline your results analysis. With MarketingCloudFX, for example, it's easy for your company to access your campaign data in one place, which expedites information sharing.
7. Refine your strategy
With ABM, you have the advantage of digital marketing: you can make upgrades to your campaign continually. Each update helps your business create a campaign targeted even more to your audience, which can result in increased conversions, sales, and revenue.
Get the most from your strategy by analyzing and assessing your campaign data. Look for trends and opportunities that you can incorporate into your plan. Consider even evaluating your competitor's campaigns for additional insights.
If you partner with WebFX, you can always expect your dedicated account manager to provide data-backed recommendations. With their extensive industry experience, they can develop a strategy that helps your business accomplish some of its toughest goals.
3+ types of abm tactics you can use
Now that you've learned some of the basics of ABM in this account-based marketing guide, it's time to move onto your options. With abm, you can use various digital marketing strategies to reach and nurture your most valuable accounts and their unique stakeholders.
A few examples of the abm tactics you can use include:
In most cases, your ABM plan will use all these tactics to convert your target account. Typically, businesses will place most of their investment in Google Ads and LinkedIn Advertising campaigns since these deliver terrific results for reaching and nurturing your stakeholders.
Before you decide which account-based marketing tactics to use, though, you'll need to build your plan.
We foster and form long-term partnerships so that your business has long-term results.
Over 90% of WebFX clients continue partnering with us into year 2 of their campaign.
Hear from Our Happy Customers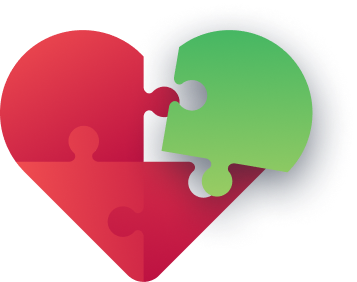 Build the best ABM strategy for your company
With the fast adoption of ABM, it's becoming a competitive market for your business. That's why you need the best agency, WebFX, on your side.
Our custom strategies, plus a personalized approach make us the preferred choice of businesses across the globe. That's why our client retention rate is more than 90 percent.
Discover why companies choose WebFX by contacting us online or calling us at 888-601-5359 today!
Earn a 20% greater ROI with WebFX