What Is Demand Generation Marketing?
Demand generation marketing is a marketing strategy that focuses on creating awareness and interest in your company's products and services. So how can you get people excited about working with you?
Demand generation marketing can help. You create something for potential customers and then promote it online in order to attract more customers to your site.
Knowing where to start and how can be tricky though. Fortunately, WebFX's team of 500+ experts is here to help guide and direct you to success. You can call 888-601-5359 or contact us online for help today!
If you want more information about demand generation marketing first, then just keep reading below! On this page, we'll take a look at what demand generation marketing means, why it's important, and how you can use it to attract customers and earn more revenue.
Let's get started!
What is demand generation marketing?
The concept of "demand" comes from basic economic principles. Supply refers to the products and services you offer, while demand refers to the number of people who want to buy from you.
Demand generation marketing focuses on launching targeted marketing programs to create awareness and interest in your products and services. In other words, it is the practice of creating demand for what you have to offer and aims to engage high-quality leads that eventually purchase.
Demand generation marketing involves a multi-step process of identifying the problem potential customers face, familiarizing them with your brand as a potential solution, and illustrating the value of choosing your business.
Demand generation vs. lead generation

Often times, people lump demand generation and lead generation into the same category. But it's important to note that they are different initiatives.
Lead generation focuses on getting potential customers to submit information that you can use to lead them through the sales funnel and eventually convince them to purchase. For example, you might create an ebook or guide and require people to enter their email addresses to receive access. Then, you can send follow up emails with helpful, related content that encourages them to learn more about your business and eventually become a customer.
Demand generation focuses on educating your target audience by demonstrating how your products or services can solve their problems. For instance, you might publish an article on a popular industry site to introduce readers to your company and build brand awareness.
Since demand generation aims to educate people about your business, it's more top-of-funnel than lead generation, which encourages potential customers to take some kind of action.
Why is demand generation marketing important?
The more demand you generate for your business, the more you'll earn and grow— as long as you have the supply to back it up.
Demand generation programs can help you build consumer interest, reach new markets, and re-engage existing customers. In addition, demand generation marketing is a great tool for revenue growth since it reduces customer acquisition cost and maximizes ROI.
However, too much demand creates a shortage, which means you won't have enough product or worker hours to accommodate every customer.
On the other hand, too much supply creates a surplus, and can leave you with an overstock of product or worker hours. You will lose money by having too much product on the shelf or too many paid workers with nothing to do.
So it's important to adjust your demand generation strategies and grow your business with as few growing pains as possible.
Demand generation marketing KPIs
Now that you know what demand generation is, you might be wondering how to gauge the success of your demand generation efforts.
Successful demand generation programs are measured by:
Quality of leads: How likely is a lead to purchase? Do they have the authority to make purchasing decisions?
Number of leads that convert to revenue: How many leads purchase after visiting your site?
Ability to prove contribution to company's bottom line: Do your lead generation programs help your company attract more leads and earn more revenue?
Some demand generation marketing KPIs include:
Conversions: How many people purchase after visiting your website?
Bounce rate: What percentage of people immediately leave after visiting your site?
Traffic: On designated pages of your website (can reflect increase in demand)
Using Google Analytics, you can set up custom goals for your website that allow you to track key metrics related to demand generation. This will help you evaluate your campaigns and invest more time and effort in the strategies that drive the greatest results for your business.
10 demand generation strategies

Looking for some innovative ways to generate more demand for your products and services?
Let's take a look at 10 demand generation strategies that can help your business attract more customers and earn more revenue.
1. Create quality content:
Quality content is a huge part of a successful demand generation strategy. Not only does content provide your audience with a valuable resource that helps them learn more about your business, it also positions you as an authority in your industry.
However, content marketing success requires consistent effort. If you already publish content on a regular basis, think about how you can make it more valuable. Why should someone spend their time reading your content opposed to that of your competitors?
Incorporating original data and research and providing timely insight on the latest trends can keep your content fresh and set you up for long-term success.
You can also create how-to videos that explain how people can use your products and services to solve their problems. If you want to create and incorporate videos into your demand generation marketing strategy, you don't need to worry about having lots of expensive equipment or a team of professional actors.
Instead, you can use the resources you have available to easily create and publish videos on YouTube, as well as your website and blog.
Creative, helpful content can help you generate more demand and encourage people to learn more about the products and services you offer.
Video: Why Content Matters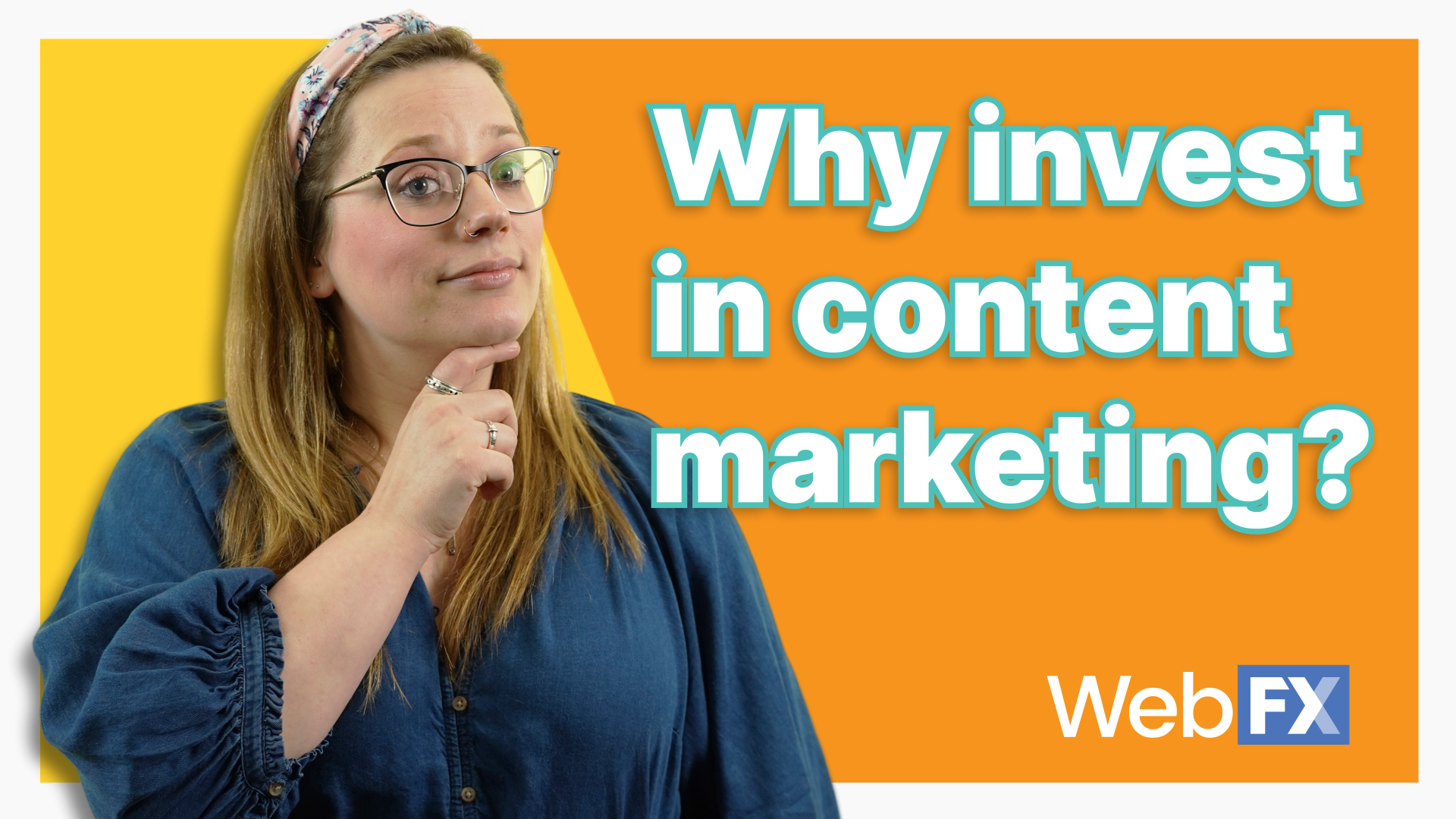 2. Offer free resources:
Offering valuable resources like downloads, tools, and apps can help create trust between your audience and brand. And when people find your content helpful, they will be more likely to come back to your website and eventually make a purchase.
For example, WebFX offers a free SEO audit tool that allows people to type the URL of their website, as well as the keyword they want to target, and receive a free report detailing their SEO performance.
This tool closely aligns with our core SEO services. And if people are not happy with the results of the SEO audit, the can easily contact WebFX to learn more and start improving their SEO.
People who have had a positive experience with your business will also be more likely to advocate for your brand and share your business with friends and family.
In addition, offering valuable resources makes potential customers more likely to give you the information you need to qualify them as a lead— details like their name, email, and other contact info.
3. Use Facebook lookalike audiences
Facebook offers a number of advanced targeting options to help you reach your target audience and increase demand for the products and services you offer.
On Facebook, lookalike audiences are custom audiences that closely resemble users that have already expressed interest in your products, services, or content, based on demographic and behavioral similarities.
Lookalike audiences allow you to extend the reach of your Facebook advertising campaigns by leveraging the wealth of data Facebook has gathered on its users. You can upload custom audiences using data you've gathered from actual users and create lookalike audiences that share many of the same characteristics. The larger the custom audience you upload, the wider you can cast your net using lookalikes.
4. Partner with industry influencers
Partnering with influencers in your field gives your business instant access to their audience. When you identify the right people to partner with, influencer marketing can be a great way to boost brand awareness and generate demand for your products and services.
Influencer marketing is also powerful because consumers tend to trust peer opinions over brand advertisements. And 40% of people have purchased an item online after seeing it used by an influencer on social media.
In addition, influencer marketing can help your business establish valuable connections and increase your authority as an expert in your field.
You can also partner with influencers to host webinars and address topics that interest your target audience. If you choose to partner with another company, you'll want to choose one with a similar but not identical target audience so that you don't lose any of your current customers to a competitor.
By partnering with influencers, you can reach their existing audience, increase brand awareness, and provide more people with information about your business.
5. Try managed placements
You can also try managed placements in display campaigns.
Managed placements allow advertisers to control the audience their ads are shown to in order to limit their reach to people who are more likely to respond positively to them. In other words, they take a more targeted approach to display that your business can use to increase brand awareness and generate more demand.
If you want to avoid spending money trying to reach people who aren't interested in your products and services, managed placements can help you educate your target audience and increase demand for your offerings.
6. Use display remarketing
Did you know that 28% of people will abandon their shopping online carts without making a purchase?
Display remarketing can help you remind people of the products and services they've already looked at on your site. As a result, it helps you retain and convert traffic instead of just attracting new customers to your site without them taking action. This is a great way to keep people interested in your business and generate demand for the products and services you offer.
7. Email marketing
Email is another powerful demand generation tool that allows you to keep in touch with potential customers, provide them with helpful information about your business, and even offer special promotions and discounts.
However, you don't want to blast your email lists all the time. Instead, only send your subscribers the tools, resources, and offers that could provide them value. This can help you increase trust and loyalty among current and potential customers.
You can also run A/B tests to test various elements like subject lines and calls to action (CTAs) to get the best results from your email campaigns.
8. Implement lead scoring
Lead scoring evaluates the behavior of your prospects and the actions they have taken while interacting with your brand. This can help you determine whether individual prospects demonstrate sufficient interest to be considered a qualified lead.
You can also examine specific actions taken at various touchpoints with your brand. Did they view a page on your website that suggests purchase intent? Did they express interest in a demonstration of your product or use your free tools? These answers can help you determine where they are in the sales funnel, and whether they're likely to eventually become a customer.
Lead scoring can also help you evaluate the strength of a lead by assessing their role in an organization with regards to decision-making responsibility and seniority in a company.
WebFX offers clients access to our proprietary marketing automation software, MarketingCloudFX to help you efficiently and accurately evaluate and score leads.
9. Social media marketing
Social networks influence potential customers' selection and buying decisions. And maintaining a presence on top social networks like Facebook, Twitter, LinkedIn, and Instagram can help you better understand customers' needs, create conversations, and encourage them to learn more about your business.
Social media is a great way to give your audience an inside look at your business and build relationships that establish trust with potential customers. You can also use social media to educate your audience about the products and services you offer and encourage them to contact you to learn more.
In addition, social media allows you to gain valuable insight into your target audience. Then, you can use this information to tailor your communication and better address their needs and interests.
10. Evaluate and optimize
Finally, it's important to evaluate your demand generation marketing efforts to understand what's working well and pinpoint things you can tweak to drive more results.
Setting up Google Analytics on your website and creating custom goals is a great way to start.
Pay attention to metrics like conversion rates, cost per acquisition, and cost per lead. Then, you can identify what is working well for your business and eliminate strategies that aren't driving results.
Time to Level Up Your Sales
Our long list of services helps you grow every aspect of your business with marketing strategies that are proven to increase bottom-line metrics like revenue and conversions.
In the past 5 years, we've managed more than 12.9 MILLION transactions across our client base.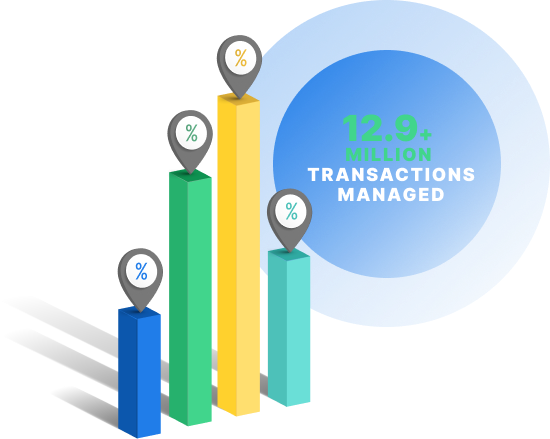 Demand generation marketing example: American Express OPEN Forum
In 2007, American Express launched its OPEN Forum, an online space that helps small businesses stay up to date with industry trends, connects them with other business owners, and gives them access to exclusive content written by small business experts.
OPEN Forum was created with the sole intent of helping small businesses succeed. But today, it's American Express' top source of leads for new card members.
While the platform doesn't explicitly "sell" American Express, it does contain helpful information that allows people to get familiar with the company and generates demand for small business credit cards.
Let's take a look at a few key takeaways from the American Express demand generation example.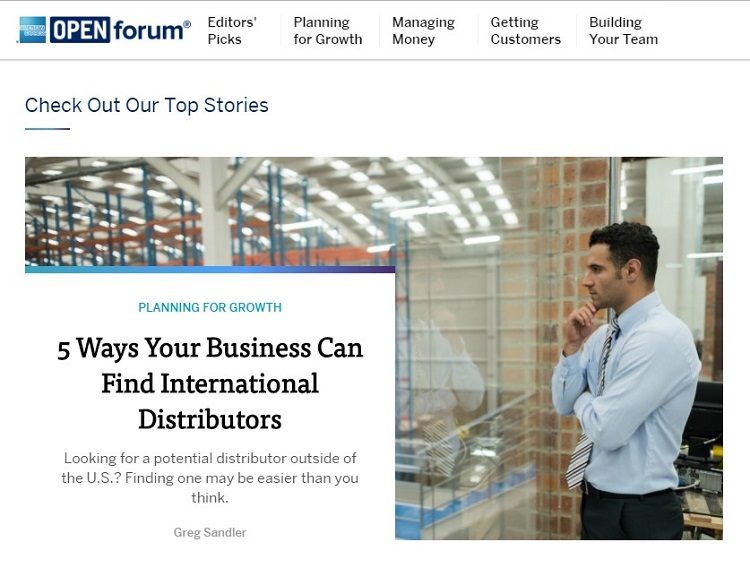 1. Focus on your audience
American Express recognized that when small businesses succeed and grow, so will their company. So they created OPEN Forum for the purpose of providing helpful, actionable insights that help small businesses achieve success.
In other words, American Express recognized that their audience had a need for business advice and created an online space for small business owners to connect, learn and grow.
So how can you use this same idea to generate demand for your business?
2. Create a community around your brand
A key feature of OPEN Forum is that it connects and facilitates discussion between small business owners. Members can browse and share advice, post questions, and rate the helpfulness of answers.
With the growing popularity of LinkedIn, American Express OPEN Forum has also integrated with the social platform to expand the community experience.
Building a community around your brand is a great way to get people excited and increase demand for your products and services.
3. Leverage industry experts
A study conducted by NewsCred and Redshift Research found that only 20% of respondents would trust finance content written by a bank, while 53% of people would trust finance content written by objective finance experts.
American Express capitalized on these findings by inviting industry experts to post on OPEN forum. And when a piece is written by American Express staff, it's clearly identified as branded content. This level of openness and transparency makes OPEN Forum more trustworthy to readers and positions American Express as an authority in the field.
4. Don't force the sell
Demand generation marketing isn't about "selling" your products or services. Instead, you should focus on creating awareness of your brand and what you have to offer.
American Express does this by focusing on broad, shareable topics. In fact, about 75% of the content on OPEN forum is designed to reach top of funnel readers. Though these posts don't directly relate to American Express' services, they do provide helpful insight into frequently asked questions and topics that interest their target audience.
American Express also offers exclusive content and in-depth guides for OPEN forum members— people who have provided their contact information in order to access the content. This allows the company to qualify leads and provide targeted content that ultimately encourages them to become customers.
In addition, American Express publishes Card Member Spotlight case studies to tell the stories of real customers and how American Express credit cards have helped their businesses succeed. These case studies promote American Express and are intended to turn readers into leads.
Though American Express doesn't force the sell, the company provides plenty of conversion opportunities and makes it easy for OPEN Forum members and visitors to provide feedback as they browse the site.
5. Use email marketing
American Express also leverages email marketing to provide OPEN Forum members with a "Weekly Briefing" that contains the week's top stories. This helps to keep American Express at the forefront of potential customers' minds without cluttering their inboxes with information.
The email content is brief enough that readers can easily skim the messages, pick up on valuable insights, and click through to American Express' website for more information.
We foster and form long-term partnerships so that your business has long-term results.
Over 90% of WebFX clients continue partnering with us into year 2 of their campaign.
Hear from Our Happy Customers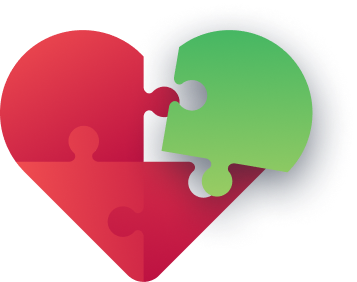 Internet marketing plans from WebFX
WebFX is an award-winning Internet marketing company, and we offer a number of digital marketing plans to help clients increase awareness of their brands and demand for their products and services.
Our custom services include:
We work to keep up with the latest industry trends, and to earn our clients the highest possible ROI. On average, we increase client revenue by 20%!
When you choose WebFX as your demand generation partner, our dedicated team will do everything in our power to get you the best results.
Want to hear what our clients have to say? Check out our page of more than 1020 testimonials from happy clients.
Want to learn more?
Interested in learning more about how you can improve your demand generation marketing with custom plans from WebFX?
Find out more about our Internet marketing plans online, and contact us today to speak with a strategist.
WebFX works with clients in a number of industries across the U.S. And we're excited to help you implement a demand generation marketing strategy to drive results for your business!