What Is Ecommerce Digital Marketing?
What is ecommerce digital marketing? If you have an ecommerce site and you're not marketing it, you're missing out on an enormous opportunity to drive more revenue. Keep reading to learn more about what ecommerce online marketing is and how you can drive results through it!
Digital marketing for ecommerce is the key to success
Any successful business will tell you that if you want to sell something, you must market it. People won't buy your products if they don't see the benefits and value to purchasing them.
To sell more, you need to promote your products. Even if you put up a hundred different product pages, you won't attract much traffic without promoting those pages –– that's where digital marketing can help.
Of course, that task could seem daunting if you're unfamiliar with online marketing. That's why we've created this guide that answers all your questions, including:
What is ecommerce digital marketing?

What strategies can you use to market your ecommerce site online?
We'll answer both of those questions below, so keep reading to find out more. Then subscribe to Revenue Weekly — our email newsletter — to receive more digital marketing tips from the agency with over 25 years of experience!
What is ecommerce digital marketing?
Ecommerce online marketing is the process of promoting your online store to potential customers through various digital channels. Some digital marketing strategies are paid, while others are organic, but they all direct users back to your store.
Digital marketing for ecommerce is crucial to the success of your store. Marketing is what allows you to spread the word about your store, making people aware that it exists and encouraging them to buy from it. Without marketing, you won't see many purchases.
Types of ecommerce online marketing
Digital marketing for ecommerce is a relatively broad umbrella. Many different strategies can help you market your store, and we'll cover several of the most important ones below.
Here are six types of ecommerce online marketing for your business to use:
1. Search engine optimization (SEO)
Search engine optimization (SEO) is one of the most reliable and effective digital marketing strategies you'll find. This strategy involves optimizing your web content — in this case, particularly your product pages — to rank higher in Google search results.
There are numerous ways you can improve your rankings. The first is to include relevant keywords in your content, helping it rank for those terms. Other ways to optimize your content include:
When you can get your content into the top search results, you'll attract interested users to your online store and push them toward making purchases.
2. Pay-per-click (PPC) advertising
Another useful ecommerce marketing strategy is pay-per-click (PPC) advertising. PPC involves advertising through search results. Unlike SEO, PPC doesn't harness organic results — instead, it displays paid ads at the top of the page.
You can launch paid advertising campaigns in Google Ads, where you can design your ad content and bid on specific keywords you want to target. With an optimal bid strategy and a high enough Ad Rank, you can get your ads at the top of search results for users to find.
When users click on your ads, they'll be taken to custom landing pages that encourage them to buy from your site. You can also use the product pages themselves as your landing pages.
3. Social media marketing
Did you know that 74% of people use social media when making purchase decisions? That means it's an excellent spot to market your ecommerce store, as it allows you to reach vast audiences of potential customers.
You can set up an account for your business on the platform(s) of your choice. From there, you can post engaging content like infographics and videos. As your page gains traffic, it will drive people to your store.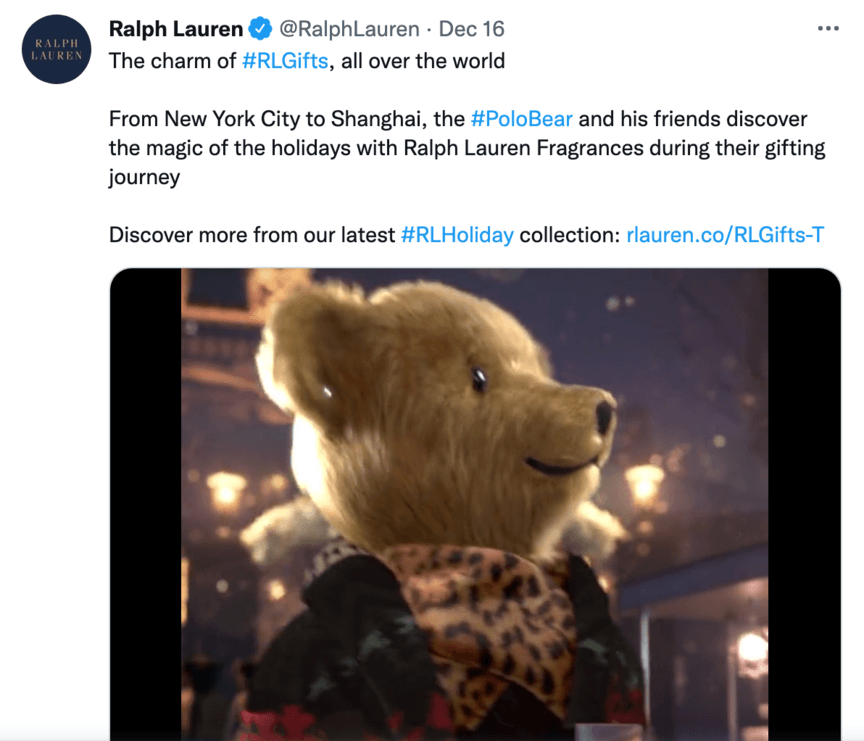 Social media marketing will also help familiarize more people with your brand — specifically, people with an interest in what you sell — giving you a wider (and more relevant) audience to target.
4. Social media advertising
Not everyone will find your social media account organically. So, you can also run paid social media ads. Those ads will appear right in users' social media feeds, allowing you to reach them where they are.
Best of all, you can target those ads to specific groups of people based on demographics like age and location. That enables you to more effectively reach your ideal audience, rather than advertising to people with no interest in you.
4. Web design and development
Your store is at the center of all your digital marketing efforts. SEO, PPC, social media — it all leads users back to your site.
If you want to retain the traffic you draw to your website, you need to put in the time and effort to optimize your web design. There are several ways you can optimize the design of your site, including:
Ultimately, web design is about making your site look more appealing and function more smoothly so users will stay long enough to buy something.
5. Content marketing
Content marketing is another valuable ecommerce marketing strategy you can implement. This strategy involves creating web content to draw users to your website. That content can take different forms — video, for example — but the most commonly used format is written content.
Content helps your site rank because it provides search engines with context of your pages, so it can properly rank your pages. For that reason, be sure to include some content on your product pages. Don't pack them with fluff, but include a few short paragraphs or bulleted lists explaining the benefits of each product.
In addition to boosting your rankings, content can help draw in users. Not everyone will be ready to buy immediately. Having blog posts on your site could cause people to visit your site to learn and end up sticking around for a purchase.
6. Email marketing
A final strategy you can employ to promote your ecommerce site is email marketing. Email marketing involves sending out emails to potential customers to advertise your store.
Email marketing begins on your website, where you can put up forms allowing users to sign up for your emails voluntarily. You might offer a specific lead magnet to people who sign up, like a newsletter or special discount.
Once people subscribe, you can start sending them emails, some of which can focus on promoting the products in your online store. Some best email practices include:
Benefits of ecommerce digital marketing
Using digital marketing to promote your ecommerce site is a must for your business. Here are some of the main ways it can help you:
Driving more revenue

Increasing site traffic

Spreading

brand awareness

Helping you reach a more relevant audience

And more!
Those are just some ways digital marketing can improve the effectiveness of your ecommerce site!
Our digital marketing campaigns impact the metrics that improve your bottom line.
See More Results

WebFX has driven the following results for clients:

$3 billion
In client revenue

7.8 million
Leads for our clients

5.2 million
Client phone calls
WebFX can help you master ecommerce marketing for your business
Need some help putting your ecommerce digital marketing into action? WebFX has you covered! With over 1000 client testimonials, we're the agency small businesses trust to drive amazing results for their online marketing.
When you partner with us for our digital marketing services, you'll get access to the same outstanding service we provide to all our clients. We can help you implement all the marketing strategies listed above and more.
To get started with us, just call 888-601-5359 or contact us online today!
Earn a 20% greater ROI with WebFX