If you're trying to generate more leads for your optometry clinic, you need strategies that help patients find your website. Lead generation helps you find qualified prospects who are likely to become patients and customers of your clinic.
You can use social media, blogging, review management, and many other techniques to engage with your target audience. Read on to learn six top methods for boosting your lead generation. Or, get started on your lead generation strategy today by contacting one of our specialists at WebFX!
37% of marketers say that generating high-quality leads was one of their biggest challenges.
We want to decrease that percentage.
WebFX can help you generate high-quality leads with a customized marketing strategy.
Learn More About Lead Generation Services
1. Use pay-per-click (PPC) advertising
PPC advertising is a popular way to attract leads to your optometry practice. With this type of advertising, you bid on keywords for which you'd like your ad to appear. Ads often appear at the top of the search engine results pages (SERPs), above the natural results.
With PPC advertising, it helps to start with keyword research. Remember that generalized keywords — such as "optometry clinic" — have a lot of competition. You should aim for local and long-tail keywords and phrases when bidding in PPC.
An example of a long-tail keyword would be "optometry clinic in Harrisburg, PA." This phrase is specific, significantly narrowing down the number of businesses trying to compete for a spot.
Another useful tool to use with PPC advertising is negative keywords. You can choose what words and phrases you don't want your ad to show up for. These should be the words least likely to drive leads to your business.
2. Optimize for search engines
Search engine optimization (SEO) plays a crucial role in lead generation for optometry clinics. SEO is the technique you use to help improve your SERP rankings. Many tactics go into boosting your SEO, including:
Quality content

Keyword optimization

Mobile-friendliness

Link building

Page speed

Technical SEO

Local SEO

User experience
Following SEO best practices can help search engines like Google recognize your authority and ability to answer your audience's questions, helping you rank higher in searches and attract more leads.
3. Be present on social media
Social media is an efficient way to promote your optometry office and interact with current and prospective customers. Choose the outlets your target audience uses most, like Facebook or Twitter.
After you create well-branded profiles for these platforms, you can start making engaging posts. Social media is often an excellent place to share photos and videos. For example, if you sell glasses at your practice, you could post pictures of popular frames or items you have back in stock.
You could also make promotional videos that include patient testimonials. Another video idea is to show how your team performs basic eye exam components, such as a glaucoma test. Even if these are video reenactments, they help show prospective patients that you know what you're doing and can help them get the care they need.
Other post ideas might include offering advice on taking care of eye health or sharing informative blogs from your website. Whatever you share, posting regularly is necessary to keep your audience engaged.
4. Engage in content marketing
You can attract leads to your website by producing high-quality content. Content can mean written posts, like blogs and long-form articles, but it also includes videos, pamphlets, webinars, and more.
Whatever type of content you produce, it should be relevant to your target audience and focus on topics they care about. Anything that tells viewers who you are and what you do is a great way to spread brand awareness and create interest.
Blogging is often one of the top choices for content marketing. You can publish content that informs readers, answers questions, and engages with your prospective clients. While blogging helps you connect with leads and lets them know you're a reliable source, it also alerts Google to examine your SEO.
5. Improve your reputation
Reviews and referrals help new clients better understand you and determine whether your clinic is one they can rely on. People can leave reviews on your website, Google, and social media platforms like Facebook.
If someone leaves a review, you should take the time to read it and respond. Replying is especially crucial if you receive middle-of-the-road or poor reviews.
While the goal is to receive excellent reviews, sometimes there will be instances where that does not happen. You should take responsibility and offer assistance when possible. If the situation calls for an apology, provide one and determine how you will remedy the problem, if possible.
Additionally, you should encourage customers to leave reviews. High-quality service should indicate positive reviews, which will help you attract more customers. An optometrist's office with no reviews might leave leads wondering rather than ready to make a conversion.
6. Develop an email marketing strategy
Email marketing is a well-known tactic for generating leads and converting them into patients. Someone landing on your website is a lead, but they move into "qualified lead" territory when they sign up for emails from your office.
The term "qualified lead" means someone more likely to make the conversion. Signing up for emails with your website lets you inform your prospects about new blog posts and upcoming sales on eyeglasses. It also helps encourage them to schedule an appointment with your team.
Meet WebFX:
Your world-class, tech-enabled marketing agency with over 1.6 million hours of combined expertise.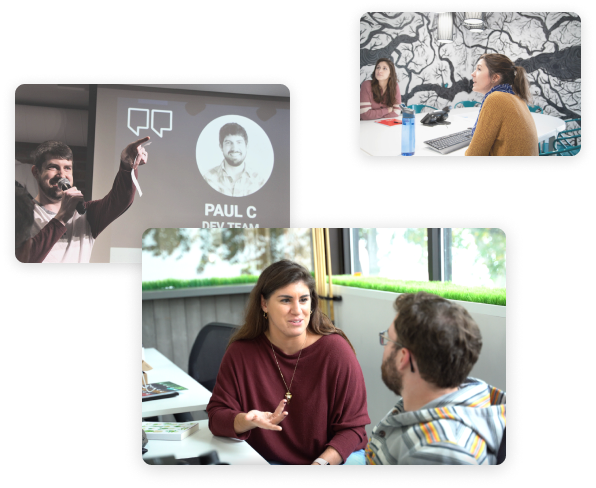 Let WebFX help your optometry office get more leads today
Are you ready to use lead-generation tactics for optometrists? WebFX is here to help. Our team offers numerous services that aid in lead generation, ranging from SEO to social media management, PPC advertising, and content marketing.
Our team is prepared to help you gain more leads, make conversions, and grow your business. We have over 500 subject-matter experts and over 25 years of experience assisting clients in many industries, including optometry.
If you're ready to use these strategies to improve your optometry clinic's lead generation, contact us online or call 888-601-5359 to get started!
Increase your leads, sales, and revenue with digital marketing
Find Us Driving Revenue Nationwide