Skip the hassle, cost, and fine print of traditional carpet cleaning lead generation services and take full ownership of your leads with digital marketing. With digital marketing services from WebFX, your business can generate qualified and exclusive carpet cleaning leads via Google Ads, email marketing, local search, and other channels.
View Lead Gen Services View Case Studies
Just in the past five years, we've helped our clients attract more than 7.8 million qualified leads, resulting in more than $3 billion in revenue for our clients' businesses. That's just one reason why our client retention rate is 91% — the industry average is 50%.
Want to learn more about generating residential and commercial cleaning leads? Keep reading for more information about our lead generation services. Plus, learn some of the best tactics for earning carpet cleaning leads online.
Looking to chat one-on-one? Contact us online or call us at 888-601-5359 to speak with an experienced strategist!
Our digital marketing campaigns impact the metrics that improve your bottom line.
See More Results

WebFX has driven the following results for clients:

$3 billion
In client revenue

7.8 million
Leads for our clients

5.2 million
Client phone calls
Digital marketing services for generating carpet leads
Attracting residential and commercial carpet cleaning leads is a challenge, especially when relying on offline channels, like billboards, newspaper ads, and commercials. That's why the most successful carpet cleaning companies use digital channels, like search, email, and social, to attract carpet leads.
If you're looking for someone to generate carpet leads for your business, WebFX can help. Our lead generation services include tactics like:
With WebFX, your company can attract qualified leads — without the headaches and competition that come with using lead generation sites. Instead, you own all your leads and can nurture them into customers.
When it comes to carpet cleaning lead generation, you can count on our lead generation agency. We've helped our clients attract more than 7.8 million qualified leads in the past five years, which is one reason why our client recommendation score beats the nationwide average by 488%.
Contact us online or call us at 888-601-5359 to learn how you can attract more leads with WebFX.

Hear What It's Like to Work With WebFX!

"WebFX has helped our company understand SEO and how it works. We have been impressed by the thoughtfulness of the team members and their communication is above reproach. Also, Basecamp is neat to see how our project is progressing. Really this company is about educating through the process which we appreciate."
Cleaning Service
What to expect with our carpet cleaning lead generation services
With our carpet cleaning lead generation services, your business can expect the following:
Dedicated account manager
Customized strategy
Call, lead, and revenue tracking
Regular reporting
Ongoing strategy optimizations
Unlike other services for attracting carpet cleaning leads, your business maintains full ownership of its leads. You don't rely on a third-party site to generate leads, either — or have to go through hoops to talk to leads. Every single lead belongs to you.
Get an even better preview of what it's like to work with our agency by exploring our client case studies. There, you can see how we've helped clients like Sharretts Plating increase their qualified quote requests by 60%.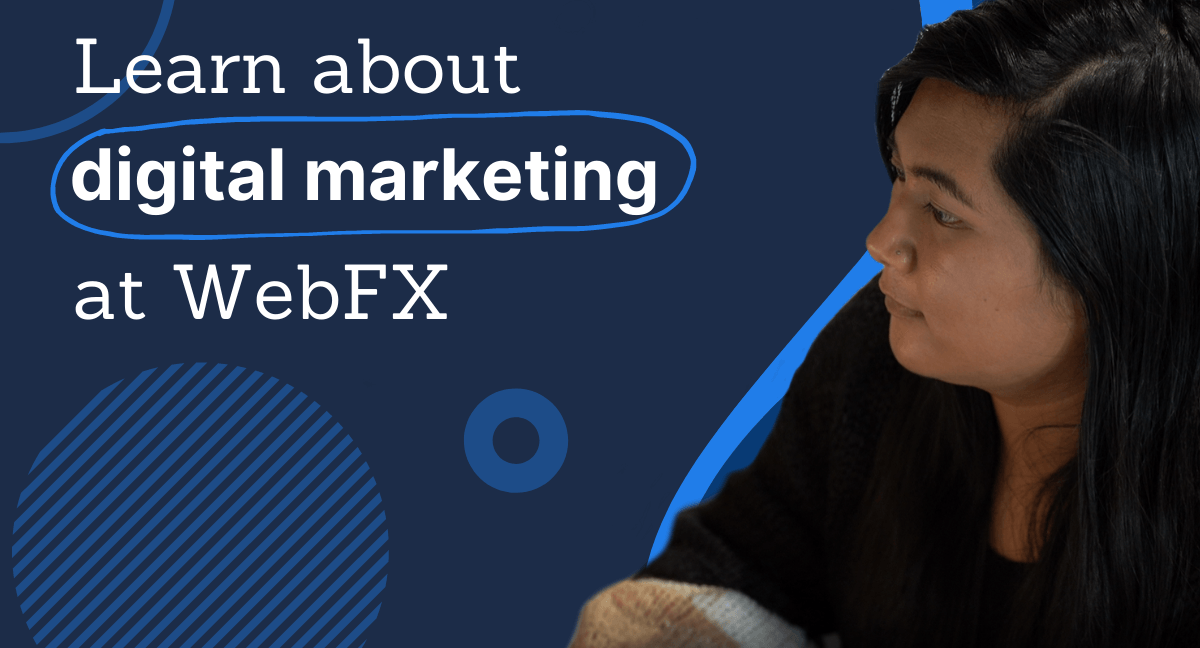 Why is carpet cleaning lead generation important?
In the past, companies often relied on word-of-mouth recommendations to gain more clients. While word-of-mouth recommendations are still valuable, the digital landscape of today helps carpet cleaning businesses generate leads in whole new ways.
Without a lead generation strategy, your company gives valuable carpet cleaning leads away to competitors.
For example, when a consumer researches carpet cleaning services near their location on Google or Bing, they receive a list of nearby companies. If your business doesn't appear, you're out of the running, because instead of contacting your team, they're contacting your competitor's.
If your company not only wants to succeed in today's competitive market but also grow, then a carpet cleaning lead generation strategy is critical. Without it, your business risks its success today and tomorrow.
5 proven ways to attract carpet cleaning leads
Lead generation plays a pivotal role in your company's growth and success. How can you generate more valuable, high-quality leads, though? With some of the most successful carpet cleaning lead generation strategies:
The five best lead generation tactics for carpet cleaners include:
1. SEO
How do your customers find your business?
While some may hear about your business from friends and family, others discover your company by searching online for "carpet cleaners." That's why more than half of consumers become aware of a new business or brand after using a search engine, like Google.
With 80 percent of consumers, as well as 71 percent of business-to-business (B2B) organizations, relying on search for researching a service or product, search engine optimization (SEO) is a trusted lead generation strategy.
When you invest in SEO, you make it easier for the right people to find your business.
What does that mean, though? SEO optimizes your website for users and search engines. A service page for a city, for example, may feature keywords like, "carpet cleaning for st. louis,"which helps that page appear for users that search, "carpet cleaning for st. louis."
SEO provides your business with more visibility in search results too.
Instead of appearing on the second page of search results, for example, a well-planned SEO strategy can help you show up on the first page of search results for searches like, "carpet cleaning for st. louis."
A top spot in search results offers immense value, as 75 percent of users stick to the first page.
New to SEO?
An experienced SEO agency, like WebFX, can help. With more than 20 years of experience, plus more than 200 digital marketing specialists, we can determine the best keywords and create the best content for your website. That results in more leads and revenue for your business.
2. PPC advertising
If you want instant results — SEO can take a few months to deliver its noteworthy return — you can also use pay-per-click (PPC) advertising to generate leads for your carpet cleaning business. While a paid form of lead generation, it's one of the most cost-effective tactics.
How cost-effective?
Companies see an average return of $2 per $1 invested. If your business uses Google Ads, a go-to advertising platform, that return on investment (ROI) increases to $8 per $1 invested. That's a massive amount, demonstrating that PPC can provide your business with high-quality leads.
PPC is also more effective than traditional advertising.
When you advertise your carpet cleaning business in the local newspaper or a magazine, you pay for an ad space that doesn't guarantee you're reaching the right audience. Plus, you're paying upfront to display your ad. With PPC, you only pay when users click on your ad.
PPC also provides your team with a more targeted lead generation approach.
Not only can you target a specific keyword, like "carpet cleaning companies for businesses," but you can also focus on specific demographics and locations. You can even specify when you want your ad to appear to maximize your exposure to your target audience.
3. Content marketing
They say that content is king for a reason.
The way your company presents itself online serves as a reflection of your business. If you produce work with spelling errors or develop content that doesn't appeal to your target market, it impacts your carpet cleaning company's lead generation strategy.
If your business hasn't developed a content marketing strategy, now's the time to start.
A smart content marketing strategy can generate three times more leads than traditional marketing. It also costs 62 percent less than traditional marketing, demonstrating that this lead generation tactic is a must for businesses that want to grow.
How does content marketing work, though?
It focuses on taking full advantage of blogs, social media, email, and more. Via these content outlets, your team or digital marketing agency can develop content that meets the needs, answers the questions, and resolves the pain points of users.
For example, maybe you'll write a blog post that answers when to use a carpet cleaning company. Or, you could develop a guide that talks about how professional carpet cleaning, versus do-it-yourself (DIY) works.
All this content helps your company reach users and build their trust in your business. It also helps move users from the top of your buying funnel to the bottom, which can result in new carpet cleaning leads and clients.
4. Social media marketing
Lead generation for carpet cleaners can also include social media marketing.
As more than 70 percent of consumers use social media when making a purchase decision, social media networks like Facebook, Twitter, LinkedIn, and Instagram, can serve as an ideal platform for reaching new leads.
Whether you decide to focus on Facebook, Twitter, Instagram, or a combination of social media platforms, you'll find that these sites offer you the perfect outlet for interacting with and instilling a sense of trust in your audience.
Plus, you can advertise on these networks to expand your reach.
5. Email marketing
How many times have you checked your email today?
If you're like most consumers, you've probably browsed your inbox more than once today. The popularity and daily use of email is why email marketing is a top lead generation strategy for carpet cleaning companies.
The strategy even boasts one of the most impressive ROIs — $44 for every $1 invested.
An email marketing campaign helps your carpet cleaning company reach new leads, plus nurture them. With a well-planned strategy, you can create emails that help your audience learn more about your business, from your services to your benefits.
You can also use email to notify your audience whenever you're running a new promotion, launching a new set of services, or expanding your service area. Email can also keep readers updated about the latest happenings at your company.
With all its features, it's no surprise that email generates 50 percent more sales than other lead generation methods.
Time to Level Up Your Sales
Our long list of services helps you grow every aspect of your business with marketing strategies that are proven to increase bottom-line metrics like revenue and conversions.
In the past 5 years, we've managed more than 12.9 MILLION transactions across our client base.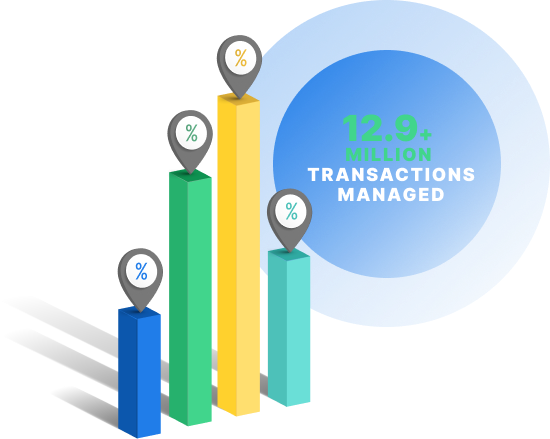 Generate more carpet cleaning leads now
Is your carpet cleaning business looking to improve its lead generation strategy?
At WebFX, we're here to help. With our custom and data-driven strategies, we've generated more than six million leads for our clients. It's one — of many — reasons why our client retention rate is 91%.
Find out why more businesses trust our award-winning team for carpet cleaning leads by contacting us online or calling us at 888-601-5359 today for a free quote!