If you work in the home services industry, you know it's a very active job, one that keeps you constantly busy. And that's great, because it helps you maintain a steady stream of revenue.
On the downside, it doesn't leave you with much time to manage your marketing. And marketing is vital to the success of your company, because without it, you won't bring in new customers.
So, without having the time to manually micromanage your marketing, what can you do?
The answer is, you can harness marketing automation for home service companies. Marketing automation is a fantastic way to drive better marketing results without sacrificing your time management for it. But what is home service company marketing automation? Read on to find out!
Then partner with WebFX for our marketing automation services. Just call 888-601-5359 or contact us online today to get started!
WebFX is a partner businesses trust.
Hear from HydroWorx, who saw a 236% increase in organic sessions with WebFX services.
Watch the Video Testimonial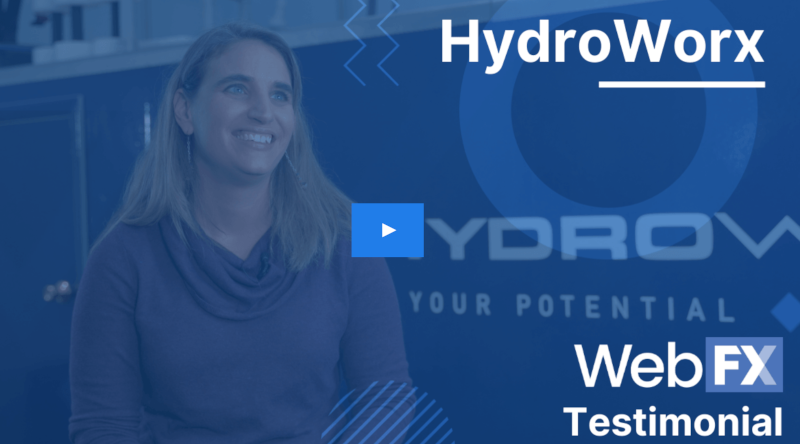 What is marketing automation for home service companies?
Home service marketing automation is a branch of marketing technology (or martech) designed to help you manage various facets of your marketing processes automatically.
Marketing automation tools can take different forms and perform different functions, from streamlining your social media scheduling to boosting your analytics capabilities. However, they all serve the purpose of improving your time management by freeing you from having to do everything manually.
That's the primary benefit of marketing automation for home services — it allows you to automate your marketing so that you can focus your efforts on other aspects of running your business.

Hear What It's Like to Work With WebFX!

"We were looking for a forward-thinking but down to earth SEO company to partner with. Not only were we looking to build a long term business relationship but we needed them to understand our needs as a small company. And WebFX met all of that criteria. Our experience has been unparalleled; from the sales team who made the drive to our office to meet us in person to our Internet Marketer who has been an absolute joy to work with. They are completely transparent about their services and they take the time to explain everything which not only sets them apart from every other SEO company we have worked with but we also feel like we're taking something away from our interactions with the staff at WebFX. We are exited to see where this year will take us knowing that we have such a great support system with their company."
Home Contractor
What can home service company marketing automation do for you?
There are many ways a home service marketing automation platform can improve your business processes. Here are three of the main things automation can help you do!
1. Gather customer data
Before you even begin marketing, you need to know whom you're marketing to. That's the reason why it's important to gather data on your potential customers. But if you try to gather all that data manually, you'll end up overworking yourself.
The natural solution is to use marketing automation for home services. You can set up digital programs and platforms to pull customer data from different sources, be it demographics or user behavior on your website. The platforms can then deposit that data into a database for you to examine.
2. Run your campaigns
In addition to helping you collect initial customer data, marketing automation is a fantastic tool for running your marketing campaigns themselves. You can use automation across many different marketing strategies, including:
Whether you're scheduling social media posts, sending out automated emails, or something else altogether, it's extremely useful to have an automated program doing it for you rather than you having to take care of everything all on your own.
3. Perform marketing analytics
Getting your campaigns up and running is crucial, but your marketing doesn't end there. You still need to track vital campaign metrics and analyze them to figure out how your campaigns are performing — and once again, automation can help you do that.
Just as marketing automation can help you gather data about your customers, it can also help you gather data on your marketing campaigns. There are many analytics platforms out there that can help you organize and analyze your data so you can reoptimize your campaigns going forward.
Home service company marketing automation platforms
You're probably wondering by now where you can find some automation platforms to use with your marketing. The truth is, there are tons of options out there — too many to even begin listing them all here. However, there are a handful that stand out from the crowd, and we've listed a few of them below.
Here are three of the best home service marketing automation platforms to try!
1. Marketo
Price: $895+ per month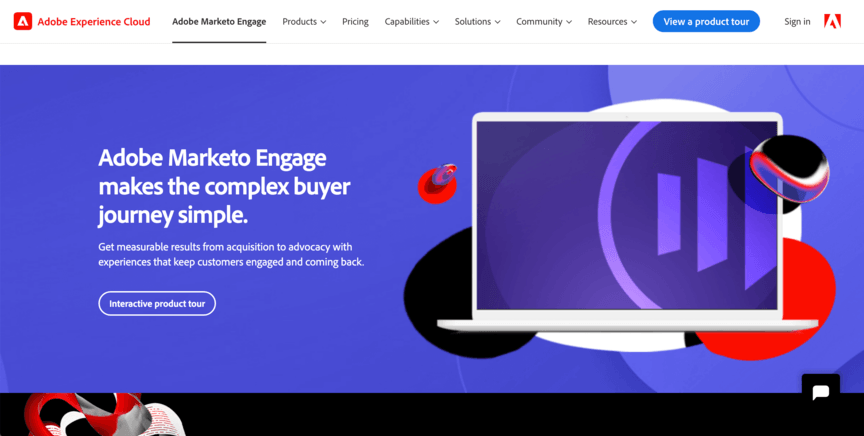 Marketo is one of the most well-known and well-liked marketing automation platforms out there. Not only has it been around longer than many of its rival platforms, but it also offers a sizeable number of features.
Marketo is an excellent tool for automating email marketing processes, as well as tracking and managing leads. That means you can benefit from it throughout the entire marketing process.
One thing to be aware of is that Marketo is on the expensive side, meaning it's geared more toward enterprises. However, if it's in your budget, it may be worth it simply for the extent of its automation capabilities.
2. EngageBay
Price: Free, or $11.99+ per month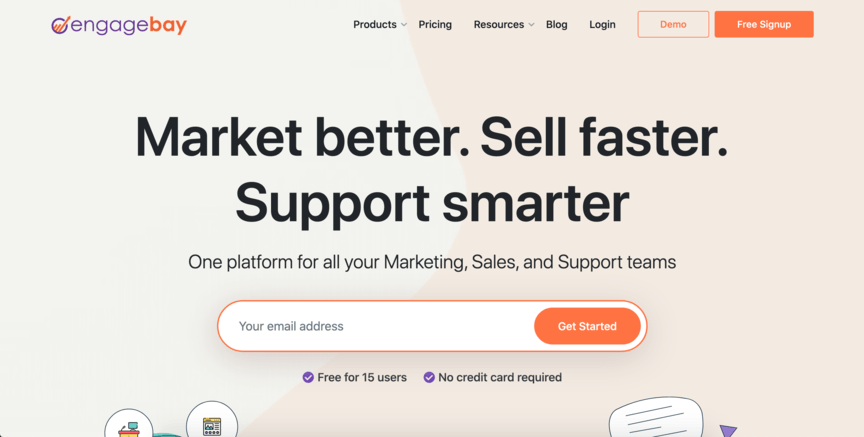 EngageBay is another top-tier automation platform. It's optimized for omnichannel marketing, which means it's designed to help you market to people across many marketing channels at the same time.
Ordinarily, you'd have to manage all your campaigns and channels separately, manually sending out each email and setting up each ad. Fortunately, EngageBay lets you automate all of them from a single source, freeing you up to handle other parts of your home service company.
EngageBay offers a free version you can use if your budget isn't very large. However, be aware that the free version lacks many of the useful features contained in the paid version.
3. MarketingCloudFX
Price: Based on custom quote
The final marketing automation platform on this list is MarketingCloudFX (MCFX). MCFX is our very own proprietary marketing software. It's specifically designed for small- to medium-sized businesses in industries like yours.
MCFX can help you with many facets of your marketing, including automation. It allows you to centralize all your campaigns in one place and better optimize your search rankings, lead management, and more.
Best of all, we aren't just handing you some software and expecting you to figure it out. On the contrary, our team of marketing experts will help you get the best possible result from it!
Meet MarketingCloudFX:
One platform tracking countless metrics and driving stellar results.
Learn More About Our Proprietary Software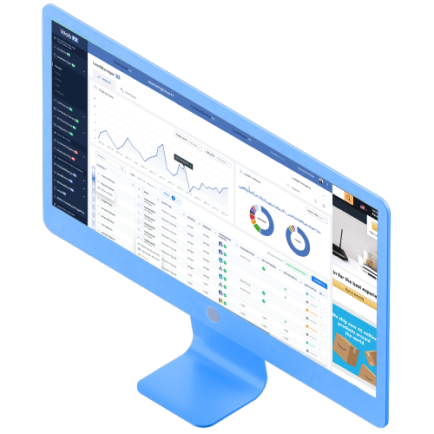 WebFX knows marketing automation for home service companies
When you partner with WebFX for our marketing automation services, you can rest assured you're in good hands. We have over 25 years of experience driving results for our clients' marketing campaigns, and we're the experts in marketing automation for home service.
WebFX is a "do-it-for-me" agency, meaning we'll handle all the work of setting up your marketing automation even though you'll still be in charge of everything we do. We'll also keep you up-to-date on all the optimizations we make.
To get started with us, just call 888-601-5359 or contact us online today!
Earn a 20% greater ROI with WebFX