14 Benefits of Marketing Automation Don't Want To Miss Out On
To stay competitive in your market, you need every advantage you can get. Marketing automation can help you gain an edge on your competition by freeing your time to focus on bigger projects.
Your team is feeling overwhelmed with trying to collect and process data. They're bogged down by tedious marketing tasks that take up too much time and make it difficult to work on more pressing projects. On top of it all, your team struggles to communicate and be on the same page about your marketing tasks.
Sound familiar?
If so, you need to invest in marketing automation. Automating your marketing will help simplify processes, keep your team on the same page, and free up their time to work on larger projects.
But that's just a few of the marketing automation benefits you'll reap!
Keep reading to learn what marketing automation is and 14 benefits of marketing automation!
If you need help starting with marketing automation, our team at WebFX can help! Our in-house marketing automation software, MarketingCloudFX, has helped companies simplify their marketing to-do list. Contact us online or call us today at 888-601-5359 to learn more!
Meet MarketingCloudFX:
One platform tracking countless metrics and driving stellar results.
Learn More About Our Proprietary Software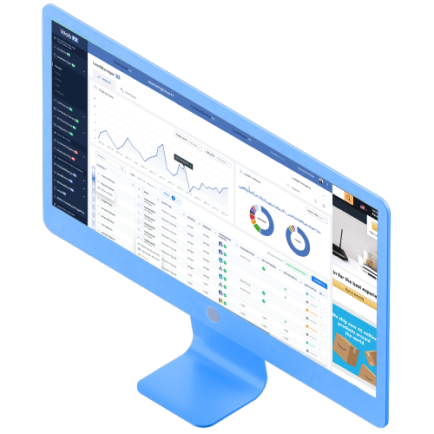 What is marketing automation?
So, what is marketing automation? You might be wondering, "How does marketing automation work?" In the most basic sense, marketing automation means using tools and software to provide potential customers with content that will help them convert. It helps marketers better understand and nurture their leads, which benefits both businesses and consumers.
CHECK OUT OUR LIST OF MARKETING AUTOMATION TRENDS FOR 2023
There are many different ways to automate your marketing strategy, including:
Drip email campaigns
One of the best ways to nurture your leads is through drip email campaigns. These automated emails contact potential customers on a regular basis without someone manually writing and sending messages each time.
Unlike regular email newsletters, which typically send the same content to all subscribers at the same time, drip campaigns allow you to send emails that are tailored to where a potential customer is in the sales funnel. The send dates for the individual emails are staggered from the date customers sign up, meaning that you can help them get more familiar with your company over time.
For example, let's say you run a B2B business and someone with an ecommerce store fills out a contact form on your site. You can create a drip campaign that starts with an introductory or thank-you email within minutes of signup, and follow up a few days later with links to content on your site that is relevant to customers in the ecommerce industry.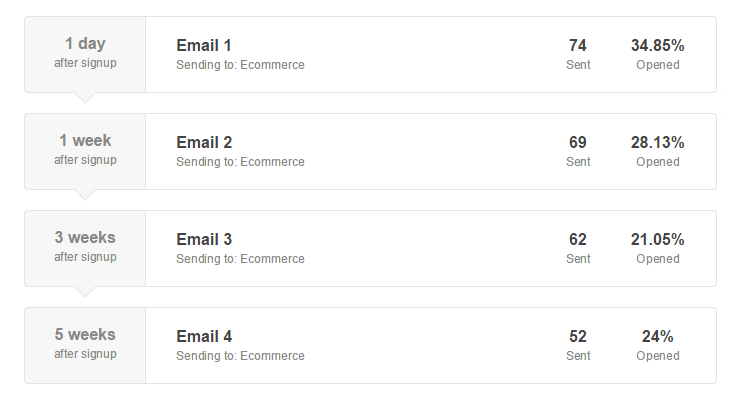 As time goes on, you can continue to send helpful content. We recommend sending no more than three or four of these informative emails before finishing your campaign with a final thank-you email and your contact information.
Personalized content
Another way to automate your marketing is with personalized site content. By showing site visitors different content based on their demographic and firmographic data (like their company's industry, size, revenue, and location), you can increase the chances that they'll find the information they need to convert.
There are a few different ways to go about personalizing the content on your site, but at WebFX, we use data from our marketing and sales automation software, MarketingCloudFX.
MarketingCloudFX comes equipped with a range of tools to help our clients segment their audiences and deliver content accordingly. This content can include relevant article pages, specific suggested products, and special deals and offers.
No matter what elements on your site you choose to personalize, you can be sure that as long as they are relevant to the different segments of your target audience, they'll help potential customers and boost your overall conversion rate.
View Marketing Automation Guide
Lead attribution
With lead attribution, you can deliver ads and content based on where your leads are coming from. Much like personalization, this helps you target different segments of your audience with the information that is most useful to them.
For example, leads coming from referral might respond best to ads that promote brand awareness, since a link from another site might be their first introduction to your company. Leads from direct traffic, on the other hand, indicate that customers already knew enough about your business to come straight to your site, so they're more likely to respond to content referencing specific products or services.
WebFX is a partner businesses trust.
Hear from HydroWorx, who saw a 236% increase in organic sessions with WebFX services.
Watch the Video Testimonial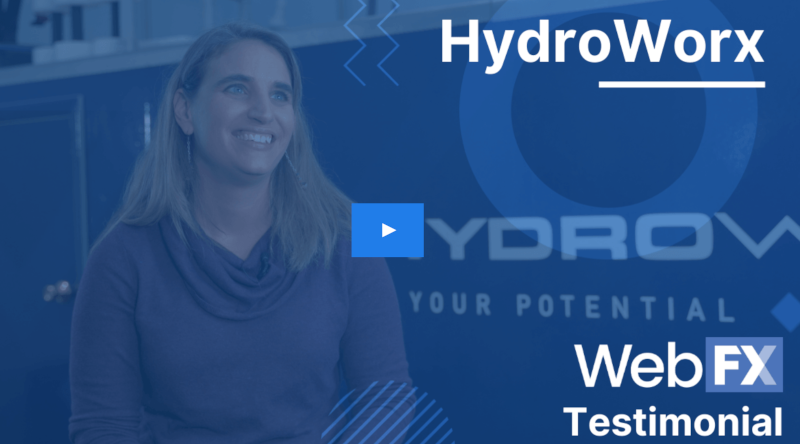 14 powerful marketing automation benefits
Now that we've established what marketing automation is, we'll explain some benefits of marketing automation, answer the question, "Why use marketing automation?" and take a look at how it can help you reach your business goals.
1. It saves you time
With tools like drip email marketing, you can plan out your strategy, create a campaign, and let it run its course. Whenever site visitors opt into the campaign by entering their email address on a certain part of your site, they'll automatically be added to your list and receive your pre-determined emails.
For the duration of each campaign, these visitors will receive emails that are timed at to be highly relevant to where they are in the sales funnel. That means you'll be contacting them with useful emails on a regular basis without even having to click the "send" button.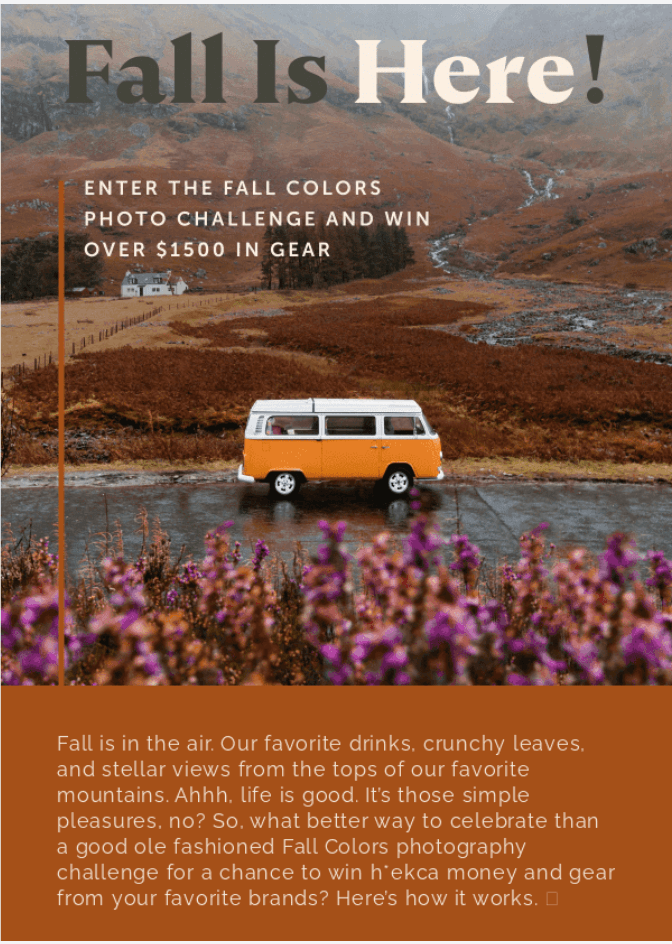 2. It connects you with your site visitors
Personalization is another great benefit of marketing automation and can help you connect with your site visitors by providing content that is tailored to their interests. Instead of arriving at a one-size-fits-all homepage, they'll be presented with product offers and calls to action that match their needs.
This will not only benefit your business by directing potential customers to pages that will encourage them to convert, but also help your visitors. Presenting useful content up front makes it much easier for them find what they need, which can create a positive experience with your brand right from the start.
3. It makes the most of your leads
By providing each of your leads with relevant content both on your site and in their inbox, you can increase the chances that they'll convert. Considering that each conversion moves your leads closer to becoming customers, this alone makes marketing automation worth the effort.
4. It has a great ROI
In addition to helping you save time, connect with visitors, and make the most of your leads, marketing automation also has a great ROI.
Companies that use marketing automation experience more success and see better results with their overall campaigns. In fact, companies that automate parts of their marketing strategy see 53% high conversation rates than those who do not.
Higher conversion rates mean more customers for your business — and more overall revenue, with companies seeing an average 34% increase in revenue.
Plus, you won't have to wait to start seeing the results of automation. Seventy-five percent of companies using automation saw an increase in ROI in one year, and many experience it much sooner.
Considering automated marketing means you only create campaigns or personalized content once, and let the software do the rest of the work for you, it's a no-brainer for any online business. Of course, you always have the option to go back and revise your strategies as you learn from the data (or update your offerings), but the initial effort you make has the potential to benefit you for years to come.
5. It provides a cost-effective solution
The marketing automation benefits just keep coming. As with any service, there are agencies that will charge you entirely too much for automation. And some agencies may be more reasonably priced, but unable to show you where your investment is going. These are the agencies you want to avoid at all costs.
Fortunately, there are plenty of agencies that offer automation at a reasonable price, and provide transparent reporting. At WebFX, we're proud to be an agency that falls into this category. We offer free access to MarketingCloudFX to all of our clients, as well as transparent pricing charts for each of our services and monthly reports with campaign results.
Do your research, and look for agencies that are upfront about their automation pricing. Make sure to ask how they handle reporting results, and read testimonials from current and previous clients to get the most value from marketing automation.
6. It supports team members
Automation can't replace human experience and insight, so it can't be responsible for your entire marketing campaign. Although many full-service marketing agencies offer automation services as part of their plans, these services are meant to be used to complement a digital strategy, not replace it.
Automation can take care of a chunk of the work in a campaign and simplify many processes, but either an in-house marketer on your team or an account manager at your chosen agency will also need to be involved.
Someone needs to manage your overall strategy, monitor and look for opportunities for improvement, and engage with your audience. They'll also need to review your automated campaigns to see what's working and what isn't, and make informed decisions based on data.
If you want to automate internet marketing, know that it can be a valuable component of your larger marketing initiatives, but you need to make sure that you have an effective overall marketing plan to see impactful results.
7. It improves email performance
Much of the confusion about marketing automation centers around email. This is because it is often used for creating complex email campaigns, instead of traditional "email blasts" to one large list.
Your business may already be using some kind of email blast software that allows you to send one email to all of the subscribers on your list. These emails can be effective, but tailored emails sent with automation software are typically even more effective.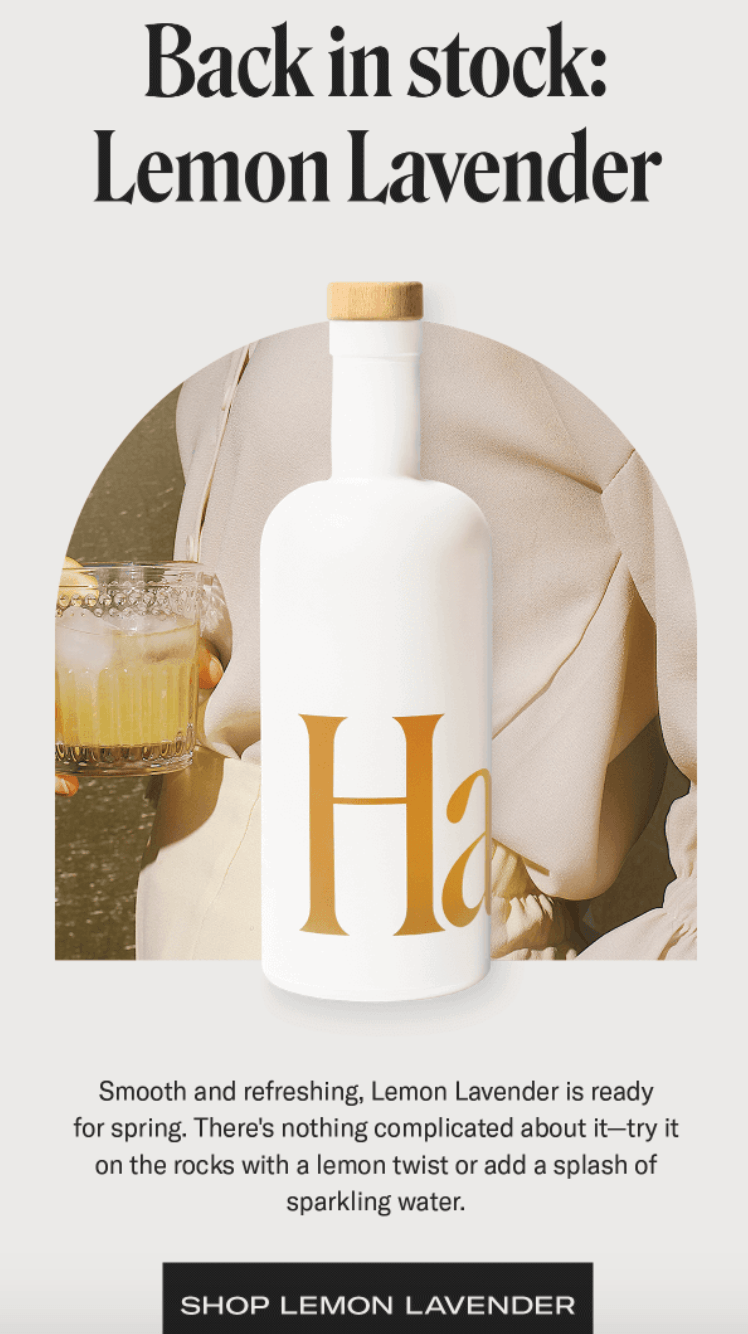 When using automation agency software, marketers generate twice the number of leads compared to blast email blasts. This is because automation software lets you tailor your content to different parts of your target audience, and deliver relevant emails to each of your subscribers.
8. It creates even more personalized experiences
A common misconception is that automation leads to robotic, impersonal campaigns — and when done by an inexperienced marketer, this could be the case. But when done right, the copy and other content within automated campaigns is still written by experienced brand copywriters, and tailored to different segments of a company's audience.
As a result, automated campaigns can actually be more personal than manual ones.
Automation allows you to divide your audience into different segments, then send the most relevant message to each of those segments. It allows you to use personalization on a larger scale in order to nurture leads.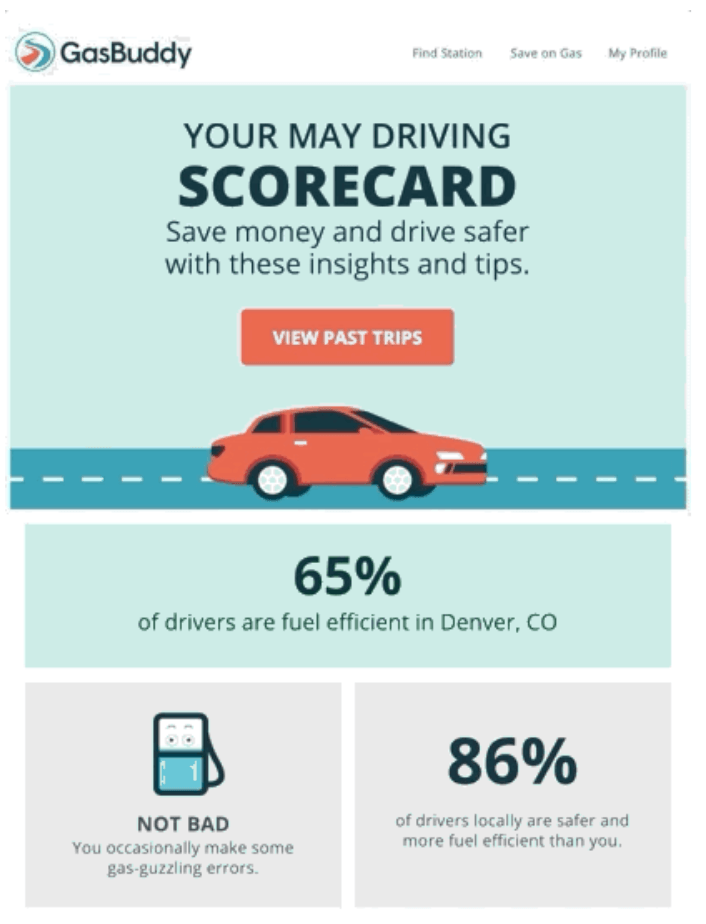 The goal of any company is turning leads into sales, and one of the best ways to do that is by providing each lead with information relevant to their needs and interests. With automation software, you can spend less time analyzing your audience and its individual members, and more time writing and creating the content different groups within your audience need before they'll be comfortable making a purchase.
9. It automates more than email
This is the most common misconception most marketers have about why they should use marketing automation. While many people do automate their email campaigns, automation software can also serve numerous other purposes, including social media marketing, lead generation, and lead nurturing, which extends its benefits.
Marketing automation is designed to make repetitive tasks less time consuming. Think of all the hours you spend managing your email lists, publishing social media posts, and evaluating prospective leads. These are all time-consuming processes, and ones that can be made easier with the right automation software.
10. It creates a smoother customer journey
One of the biggest marketing automation benefits is that is helps you create a smoother customer journey. Marketing automation enables you to guide your audience through the journey of discovery to purchase.
Without marketing automation, you would have to manually track your prospects' path through the customer journey and then deliver the right content to them at the right time. It would require dedicating a lot of time to delivering information to your audience.
With marketing automation, you can deliver content to the right people at the right time automatically. Whether it's delivering an ad, sending an abandoned cart email, or something similar, marketing automation helps you simplify the customer journey.
11. It creates seamless cross-channel campaigns
Another benefit of marketing automation is that it helps you create seamless cross-channel campaigns. Cross-channel marketing is a crucial part of your success because it helps you reach your prospects where they are online.
Marketing automation tools enable you to market you prospects as they interact with different channels. Whether someone browses on social media or visits your website, you can use marketing automation to engage those prospects on whatever platforms they visit.
You can create automated sequences based on prospects' interactions to reach them on multiple channels. It's an excellent way to reach people on different channels and keep them engaged with your business.
12. It scores leads more effectively
If your business scores leads, you'll want to invest in marketing automation. Manually scoring leads is a time-consuming process. You must analyze each prospect and determine, through a set of qualifications, what their score is to help your team focus on leads more qualified and likely to purchase.
With marketing automation, you can simplify the lead scoring process by using technology to automatically. Your software can automatically score leads to allow your sales team to focus on leads ready to convert.
13. It converts more leads
Here's another one of the biggest benefits of marketing automation: It helps you convert more leads. Marketing automation enables you to reach people at the right time with the right information.
As mentioned earlier, marketing automation enables you to personalize marketing. When you personalize your marketing, prospects are more likely to engage with it.
Since you can deliver more personalized marketing at the right time, it helps you convert leads, earn sales, and boost revenue.
14. It aligns sales and marketing
One of the biggest challenges companies face is aligning their sales and marketing. It's crucial for these teams to work together, but communication often gets lost and these two teams might not be on the same page.
Automation can help with that issue. By investing in marketing automation software, all your data and information is one place. That means that your sales and marketing team members can access the same information to be on the same page.
As a result, your sales and marketing teams can work more effectively at converting prospects.
Ready to automate your marketing strategy?
If you're interested in these marketing automation benefits and want to get started with marketing automation, WebFX can help. Our dedicated team is more than happy to help you develop custom campaigns and content that will encourage your site visitors to convert.
Contact us today for more information about our marketing automation services and any other Internet marketing services you may be interested in.
Earn a 20% greater ROI with WebFX