7 minute read

Trevin serves as the VP of Marketing at WebFX. He has worked on over 450 marketing campaigns and has been building websites for over 25 years. His work has been featured by Search Engine Land, USA Today, Fast Company and Inc.
Organic search engine optimization and content marketing can get the word out about your business, but growth takes investment, too. Online paid advertising is a rewarding method for bringing in traffic to your website and rallying leads. To put online paid advertising into action, check out this explanation and guide through paid advertising basics.
To get started on your paid advertising campaign or learn more about paid advertising platforms, our team at WebFX is ready to help.
Contact us online to begin generating valuable traffic to your website. Find out about our pay-per-click (PPC) management services today.
93% of WebFX customers are extremely satisfied with their digital marketing results.
"Working with WebFX, everything is very organized and strategic. We're only a year into our partnership, and our expectations have definitely been met."
View More Client Testimonials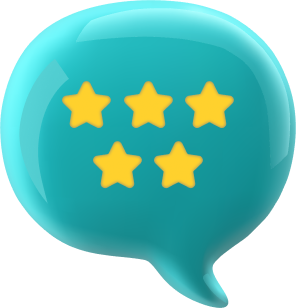 What is online paid advertising?
In contrast to earned and owned advertising, online paid advertising (also called paid advertising) requires the real-time purchase of ad spots to attract Internet traffic. The featured ads show up on designated websites, and marketers or companies bid against their competition for keywords that pertain to their services or products.
The bidding is dependent on a certain amount of responses or there's a fixed price for impressions.
Learn more about earned, owned, and paid media in the video below!
6 things every future advertiser should know about paid online advertising
Whether your investing in paid social vs. paid search ads, you'll need to how to implement an effective ad campaign to drive results.
As the Internet has developed, paid advertising has become detailed and diverse. Navigating the right platforms with useful strategies requires background knowledge on how paid online advertising works. Let's break it down into the following six elements.
1. Bidding strategies
Paying for online advertising is more complex than typical transactions because customer actions play a role in the price. The two predominant bidding avenues are PPC and CPM.
Cost-Per-Mille or Cost-Per-Thousand
Cost-per-mille (CPM) bidding has a one-time price for the number of impressions you buy. Mille, or "thousand" in Latin, is the number of impressions you get, and impressions happen when the ad shows up on a page.
CPM doesn't guarantee clicks or conversions, but it does position your ad for visibility.
Pay-Per-Click or Cost-Per-Click
PPC bidding only requires payment when people click on your ads, and it's also referred to as cost-per-click (CPC). The price of each click is based on the demand for your desired keywords and the quality of your ad. Paying directly for these positive actions gives you a greater likelihood of conversions, and you can place a limit on the number of clicks you want to maintain a budget.
2. Formats of paid ads
Paid ads are split into two formats that determine how viewers see them. You can choose between display and search ads for your unique purposes.
Search ads
Search or text ads show up on search engine results pages, and most blend into the search results, distinguishing themselves by a small message that reads "ad" or "sponsored." Because text ads are linked to search queries and keywords, they normally fill a need.

Display ads
Display ads appear around content on a variety of website pages rather than on search results pages.
To fit into ad spaces, they come in several sizes and orientations. As a worthwhile brand awareness tool, display ads offer exposure, and their images and text are customizable.
3. Available ad networks
To know how to write an ad that delivers leads and sales for your business, your ads will require a substantial presence on widely used websites and advertising channels. The most popular locations for your search and display ads are Google, Bing, and social media platforms.
Google Ads
As the leading search engine, Google is a lucrative place for both display and search ads. The Google Display Network distributes your display ads across their partner websites like Youtube and Google-related apps.
Google also includes search ad bidding, but the keyword auctions are generally competitive.
Bing Ads
Although Bing isn't as sought-after as Google, it still has a following. Your search ads can line organic searches — plus, Bing partners with Yahoo and AOL to exhibit ads.

Social Media Ads
Facebook is the primary social media platform for paid ads, as they have a thorough targeting system.
Your display ads can turn up in columns, on newsfeeds, and in stories. Instagram is under Facebook, so they function similarly, but with an emphasis on images. Also, Twitter and LinkedIn have their own ad platforms.
Amazon Ads
Companies can also use online paid advertising on the world's biggest ecommerce platform: Amazon.com.
You can even advertise off Amazon.com and on Amazon-owned websites and devices, like IMDb.com and Amazon Kindles. Don't sell on Amazon.com? Not a problem, Amazon offers advertising options for companies like yours.
If Amazon Advertising sounds exciting to your business, see about working with our Amazon ad agency!
4. Head vs. long-tail keywords
Uncovering useful keywords for your company is a major component of online paid advertising. Relevant keywords have separate lengths that affect their desirability. When you type in a search, you tend to enter more words if you're looking for something specific.
For instance, looking up "search engine optimization tutorial for beginners" is more precise than "search engine optimization." A drawn-out search phrase — referred to as long-tail keywords — can pinpoint the specialized group that you're trying to pull in. While head keywords generate a broad range of viewers, they also have numerous people trying to attach their ad to them. A chain of concentrated terms can decrease the chance that other companies are contending in the auction.
Long-tail keywords have less competition, are more affordable, and extremely effective.
5. Targeting
Understanding your target audience is important, especially for platforms that offer multiple demographic options as you create ads. Reaching the individuals that are likely to want your services means you have to examine what groups your potential audience fits into. For instance, Facebook allows you to target by users' location, age, gender, language, interests, and behaviors.
If you're setting up ads for children's clothing as a retailer, you might choose females between 22 and 40 to zero in on mothers. You can isolate the demographic that can profit your company from the start. Online paid advertising can bypass the people who don't typically respond to your product and deliver your message to prospective customers.
Selecting appropriate groups to target can increase the click-through rate and improve your revenue.
6. Landing pages
Your online paid advertising needs to lead to clear progress for your company, and arranging your landing pages for optimal conversion is essential. Landing pages capture the attention of incoming visitors and connect them to your website. Rather than your ads directing them to your main website page, their first-time experience is set apart with a landing page.
Prime landing pages contain a headline that can hook visitors, a simple layout, and a call to action.
Captivating headline
Your headline needs to grab a potential customer's interest and inform them about your company. The focus of the landing page should be evident in the page's text.
Functional layout
Moving through the page to the intended action shouldn't be confusing. An organized landing page with clean visual elements can keep visitors on the website for longer.
Call to action
A constructive call to action (CTA) turns your clicks into more than a number.
You want your visitors to carry out an action, like filling out a contact form or downloading a resource, before leaving.

Give your online paid advertising campaign a boost
As you dive into online paid advertising, you can observe healthy growth in your marketing campaign. Qualified assistance can catapult your paid advertising even further, and at WebFX, we have our advertising processes down to a science.
We share our professional advice in our weekly newsletter, so sign up now to stay updated on tips and guidance for bolstering your online paid advertising campaign. Call 888-601-5359 or contact us online today to learn how WebFX's sophisticated PPC management service can boost your conversions.
Trevin serves as the VP of Marketing at WebFX. He has worked on over 450 marketing campaigns and has been building websites for over 25 years. His work has been featured by Search Engine Land, USA Today, Fast Company and Inc.

WebFX is a full-service marketing agency with 1000+ client reviews and a 4.9-star rating on Clutch! Find out how our expert team and revenue-accelerating tech can drive results for you! Learn more
Try our free Marketing Calculator
Craft a tailored online marketing strategy! Utilize our free Internet marketing calculator for a custom plan based on your location, reach, timeframe, and budget.
Plan Your Marketing Budget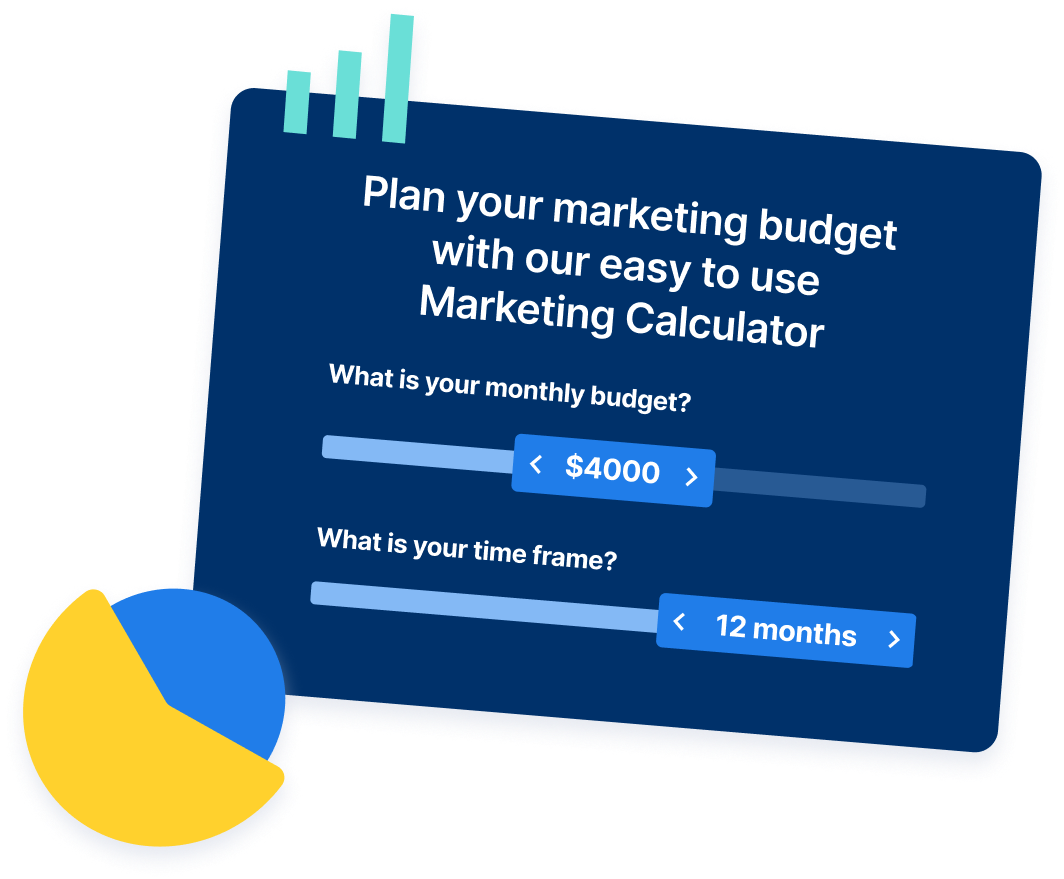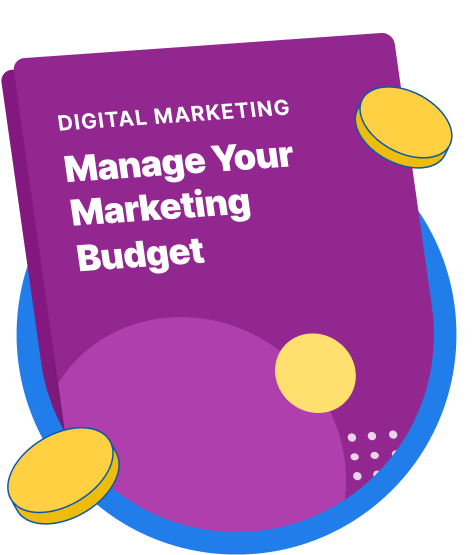 Maximize Your Marketing ROI
Claim your free eBook packed with proven strategies to boost your marketing efforts.
Get the Guide
Try our free Marketing Calculator
Craft a tailored online marketing strategy! Utilize our free Internet marketing calculator for a custom plan based on your location, reach, timeframe, and budget.
Plan Your Marketing Budget