People in need of pest control services in their homes often consider many factors like price, proximity to the business, and reviews from past customers. Using social media to readily provide this information and appeal to your target audience will give your business a boost over the competition.
Read through this guide to find crucial information regarding how to manage your pest control business' social media platforms. For more insight into digital marketing techniques and practices, subscribe to Revenue Weekly today!
Don't miss our Marketing Manager Insider emails!
Join 200,000 smart marketers and get the month's hottest marketing news and insights delivered straight to your inbox!
Enter your email below:
Inline Subscription Form – CTA 72
"*" indicates required fields
(Don't worry, we'll never share your information!)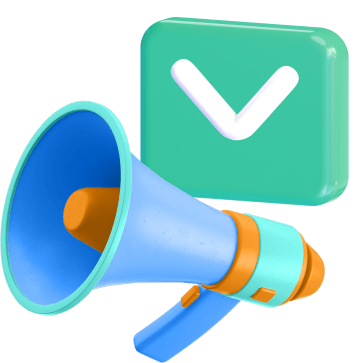 Why should you use social media?
Social media platforms offer your pest control business an unfiltered opportunity to control the way residents in your target area perceive you. Establishing trust and reliability is easier to do when you have direct and predictable access to your audience.
Additionally, social media grants you open communication and feedback opportunities that serve your pest control business well. People respond to other people's recommendations well and having public displays of positive interaction with your audience serves as social proof for prospective customers.
You can also increase your business's visibility by boosting your search engine rankings with local search engine optimization (SEO). Users often search for a pest control business nearby with the intent to enlist their services. Using the right platforms for your target demographics aids in your search discoverability.
Social media practices you should use for your business
Before you determine the direction you want to take for your social media pages, you'll benefit from deciding which specific platforms suit your business.
For example, Facebook is the biggest platform online, boasting over 1 billion active users daily. It's also one of the most universally used platforms across various age demographics, and businesses have access to analytics that provide valuable information about generated leads.
As a general rule, seek platforms that appeal to people who are looking for pest control services and information on how to protect their homes — platforms like Twitter and YouTube. Using these platforms allows you to diversify the types of content you share.
Rather than signing up for every single possible platform, find the ones that will directly meet your audience reach goals. This approach will allow you to focus on making quality pieces of content that provide value to your audience and stick to an attainable posting schedule on two or three platforms.
1. Adjust your team to handle your social media demands
Managing your social media pages requires consistency. You should aim to post regularly and engage with your audience. If this consistency is challenging for your business, consider hiring a team member who is responsible for keeping up with the momentum of your online profiles.
Work closely with your social media manager to set goals for your engagement metrics. Setting goals before you post gives you the space to recognize several key performance indicators (KPIs) that tell you that your efforts are paying off. Make sure your online strategy is refined to suit how your pest control company operates.
2. Post content that drives engagement
Your audience is expecting specific pieces of information from your business. Social media gives you the ability to provide this info directly, often through quick and shareable posts. Create content relevant to pest control techniques and industry information in an educational manner to drive conversation and engagement to your business.
Content is available in many forms. Using a combination of online formats, like blogging, posting on Facebook, and tweeting updates, is a great way to offer your audience variety. Check out these examples of posts that serve both your business and audience:
The best ways to deal with different types of pests:

People may not fully understand the threat that certain pests pose in their homes. Offering them this information empowers them to take action and call professionals to deal with the issue.

Milestones that your business hits:

You may have achieved 10 years serving in your community or employed a new piece of equipment that pushes your business far ahead of your competitors. Tell your audience about these developments and allow them to make informed considerations before following up with you.

Before and after content of houses with previous pest issues:

People want to know that the services you provide are worth paying for. When you illustrate the thoroughness of your pest control skills, you show people that you offer a solution to their current problem.

Updates that link to blog posts on your website:

Cover topics like pest control techniques, tips for preventing a pest problem, and the health effects of letting a pest problem get out of hand. Information like this offers value to your audience and having them use that link will boost your website's SEO.

Company news, updates, and discount offers:

Use your audience's engagement as a means of offering specials for your services. Tell people about how referring your services to people in your area directly benefits them by lowering the price for a limited time. You can also use this format to reward audience members who frequently engage with you online.
3. Take advantage of visual formats
Video content is a format that allows you to explain insider concepts to your audience, especially if it's a complicated or niche topic. You can also illustrate your services with walkthrough videos and make an introductory video that expands on your services and business.
Platforms like TikTok and YouTube operate with an algorithm that drives people toward content that is similar to what they've already watched. Use the algorithms to your advantage by adding your content to trending tags or using popular music to increase your reach.
Always ensure that the videos you make are high-quality because the quality of a video is what retains audience viewership.
4. Incorporate social proof into your posts
People believe other people. Word-of-mouth recommendations are one of the strongest techniques for driving sales and you need to use that to your advantage.
Post testimonials from previous clients whose homes you've helped and allow new clients to review your services after a pest job. Being transparent in this way offers you an external voice that endorses your business.
74% of people use social media when making a purchasing decision.
Make their decision easy with a stellar social media presence. See how your brand can level up by requesting a no-obligation proposal today.
One of our experts will be in touch within 24 hours!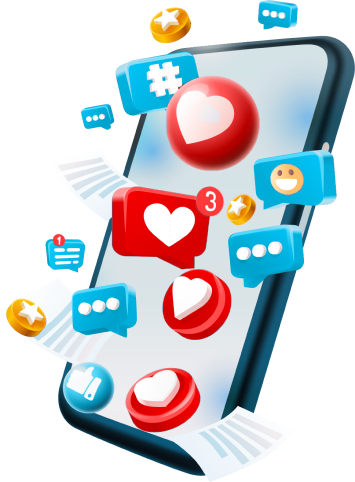 Get your business on social media today
Gain direct access to your target audience by joining the platforms that they spend the most time on. Your industry can post helpful and valuable content to become an industry player.
If you want to work alongside social media marketing professionals who understand the online landscape and boost your business's reach and revenue, contact us online at WebFX or call us today at 888-601-5359!
Increase your leads, sales, and revenue with digital marketing
Find Us Driving Revenue Nationwide