It's a busy workday for the rest of the country, and you can see people walking up and down the street on their way to work — but you're stuck in your office, tapping your pen on your desk out of boredom.
The above scenario isn't one you want to become a reality. That's why it's critical for you to market your consultation firm online, where business owners can find you and be persuaded to seek you out for hire.
But how can you do that? What tactics are best for marketing yourself online? We'll answer that question below with a list of the best consultant marketing strategies available online.
Read on to learn more, and then subscribe to Revenue Weekly for more tips from the agency with over 1020 client testimonials!
6 effective consulting marketing strategies
You can use a variety of marketing tactics online, but six consulting marketing strategies stand out from the crowd for their effectiveness. Harnessing everything from Google searches to users' own inboxes, you can market to your audience on multiple digital fronts.
Here are six fantastic consultant marketing strategies to help you advertise your business online!
1. Search engine optimization (SEO)
Arguably the most essential digital marketing strategy you can use is search engine optimization (SEO). SEO is the practice of optimizing your web content to rank in Google search results, where people can find it for relevant, consulting-related queries.
SEO begins with keyword integration, where you include certain keywords — that is, search terms — in your content, so it will rank for those searches. SEO also includes optimizing your site for various technical elements to satisfy Google's algorithms, including:
With a well-optimized SEO campaign, you can ensure that users find your content in response to their queries. That will lead them to your website, where — particularly after multiple visits — they may end up converting!
2. Pay-per-click (PPC) advertising
Another top-tier consultant advertising strategy is pay-per-click (PPC) advertising. PPC shares some similarities with SEO — it displays results at the top of Google search results, and it uses keywords to determine which searches to appear in. The difference is that PPC uses paid ads.
Using a paid ad platform — the most common being Google Ads — you can create ads that lead users to landing pages where they can convert. Then you can target those ads toward specific keywords by bidding on them.
Google displays ads based on two factors:
Your bid amount
Your Quality Score (Google's assessment of your ads' overall quality)
With an optimal bidding strategy and a high enough Quality Score, you can beat out the competition for some top PPC spots in relevant Google search results. The best part is, you only pay for PPC ads when people click on them!
3. Social media marketing
Did you know that the average user spends 28% of their Internet time on social media? That makes social media easily one of the best possible online spots for reaching people, and therefore a prime target for your marketing.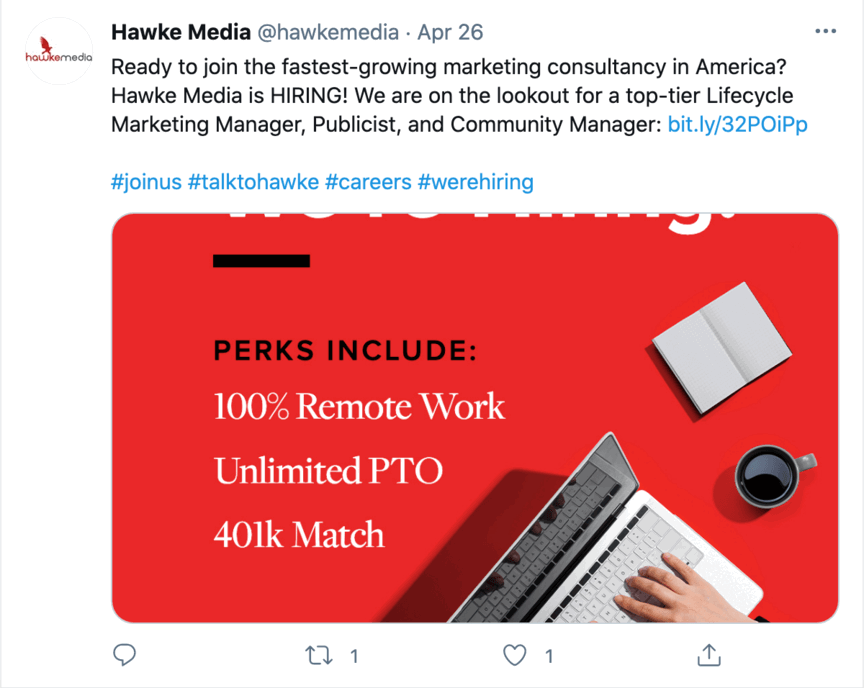 You can market on social media by creating an account for your business. From there, you can post engaging content to draw in new followers and inspire an interest in your brand. Materials like infographics and videos make excellent social media posts.
You can also run paid social media ads from your account, setting them up to appear right in users' social media feeds. Furthermore, you can target those ads to specific demographics and locations to ensure they reach just the right audience.
4. Web design and development
Virtually all your online marketing, from Google to Facebook, is ultimately intended to lead users back to one place: Your website. But if users go all the way through the marketing funnel only to encounter a poorly designed site, it'll all be for nothing.
That's why web design is key.
You want your site to be highly functional, visually appealing, and consistently engaging to users. There are numerous ways you can achieve that outcome, including tactics like:
A well-designed site will keep users around long enough to guide them to a conversion — if not on the first visit, then at least on subsequent ones.
5. Content marketing
Content marketing is a consultant advertising strategy that involves creating informational content on your website. This content can take many forms, from videos to blog posts to service pages, but it's all designed to draw users to your site.
As you might have guessed, content marketing goes hand-in-hand with SEO. First, you create the content on your website, and then you use SEO to get it ranking in Google. Neither strategy will be particularly successful without the other.
For the best results, ensure your content addresses user search intent — that is, the reason users searched for it. If you write a blog post built around the keyword "what is consulting," make sure the post actually answers that question.
Otherwise, users won't stick around for long.
6. Email marketing
As the final entry on our list of consulting marketing strategies, email marketing is a fantastic tactic for remarketing. Remarketing is where you market to users who have already visited your site, and email marketing allows you to do just that.
You can build out your email list with email calls to action (CTAs) on your site, where users can submit their email addresses in return for being emailed something like a newsletter or special discounts.
As users sign up voluntarily, you can begin sending them whatever they signed up for.
Your emails will help keep them plugged into your brand and encourage them to return to your site at some point. And since everyone on your email list will have voluntarily signed up for the emails, they'll be more than happy to receive them!
Our digital marketing campaigns impact the metrics that improve your bottom line.
See More Results

WebFX has driven the following results for clients:

$3 billion
In client revenue

7.8 million
Leads for our clients

5.2 million
Client phone calls
Hear What It's Like to Work With WebFX!

"WebFX's services are an incredible asset to our company. As a growing small business with a limited staff, their expertise is invaluable and their transparency gives us peace of mind that our marketing efforts are well looked after."
Consultant Services
WebFX is the expert on consultant marketing strategies
Need help getting your marketing off the ground? WebFX would love to help! With over 25 years of experience, we can help you optimize your campaigns for every consultant advertising strategy listed above.
With our digital marketing services, not only will you get help implementing a variety of strategies — you'll also receive a dedicated account representative to keep you informed about everything we do for your business.
To get started with us, just give us a call at 888-601-5359 or contact us online today!
Earn a 20% greater ROI with WebFX