Acquiring and maintaining leads is critical to your business's success, whether you own or manage an apartment complex.
Your leads are anyone who expresses some interest in your property. Maybe they saw a sign while driving to work or stumbled across your social media page. Either way, these interested individuals have the potential to become renters.
Instead of reaching out to individuals who may not be interested in your apartment, lead generation allows you to target individuals who are looking for apartments like yours. Keep reading to learn more about lead generation for apartments.
Interested in gaining more marketing insight? Subscribe to Revenue Weekly for more tips from WebFX!
Don't miss our Marketing Manager Insider emails!
Join 200,000 smart marketers and get the month's hottest marketing news and insights delivered straight to your inbox!
Enter your email below:
Inline Subscription Form – CTA 72
"*" indicates required fields
(Don't worry, we'll never share your information!)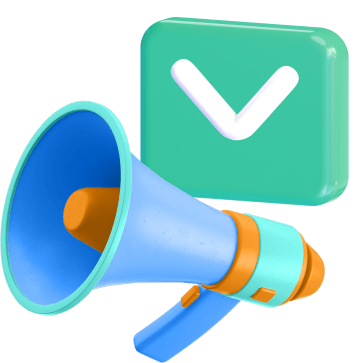 What is lead generation?
Lead generation involves identifying and targeting prospects to increase the chance that they'll become your long-term renters. The process encourages them to take the next step and complete your desired goal — whether it's scheduling a tour or signing a lease.
The lead generation process starts off whenever a visitor hears about your apartment through one of your marketing channels. They may then click on a button to learn more or sign up for your email newsletter.
Once you've identified these prospects, you can then deliver targeted messages to further encourage them to convert.
7 lead generation methods for apartments
No matter which lead generation method you use, you want to be flexible. Your audience's needs could change at any point, and the same is true with technology. Being able to adapt and change your lead strategies will keep you at a competitive advantage in your market.
Depending on your needs and goals, you can use several different ways to generate leads for your apartment.
1. Traditional advertising
Traditional methods have been around for years, helping apartments gain exposure and leads before the Internet. Traditional advertising includes everything from banners to signage. Whether displayed on your property or around the community, these methods clearly show what your apartment offers and that you have vacancies available.
2. Chat automation
By automating tasks, you'll streamline your workflow and reach more leads. Two of the ways you can do that are through chatboxes and virtual tours.
With a chatbox, you'll cut down on time spent communicating with leads. The chatbox will do a lot of the work for you, like giving detailed answers or directing them to a representative. Regardless, the user will have immediate answers without waiting on a staff member to respond.
A virtual apartment tour allows leads to gain an in-depth view of your apartment at any time of the day — without you having to be there. Leads can access this feature and gain a 3D view of the space from their phone or laptop.
3. Email marketing
Email marketing is a versatile marketing tactic, from helping you reach potential leads to fostering relationships with current renters. Depending on their needs and questions, you can create separate email lists to target each group with tailored content.
4. Search engine optimization
Search engine optimization (SEO) helps get your website seen by the right people. Even if your apartment has a website, it needs to be visible and appear high in the search results for leads to find it.
Getting your site and pages to rank involves incorporating SEO practices like local keywords. It also involves website design, optimizing pages for mobile, having fast page loading speeds, and publishing quality content.
5. Content marketing
Creating an effective content marketing campaign involves knowing your audience and understanding their stage in the buyer's journey. Depending on if they are at the awareness, consideration, or decision stage, you'd want to focus on publishing content that meets their specific needs.
6. Paid search advertising
With pay-per-click (PPC) advertising, you can to deliver targeted apartment ads that appear above organic search results. This means that your ads will only appear when someone searches for a specific term. Unlike other ad styles, you'll only pay when someone clicks on your promoted link.
7. Social media
Social media sites like Instagram, Facebook, and Twitter can help with attracting leads and building a community. You can opt for either organic or paid social media marketing methods.
Use social media to generate leads by sharing pictures or videos of the apartment, creating blog posts, and posting community events.
Benefits of apartment lead generation
From helping build visibility and credibility to maximizing your growth and revenue potential, lead generation provides countless benefits for apartments
With lead generation, you can:
Increase awareness:

The more you advertise or post about your business on social media, the more visibility you'll gain. Whether you're getting ready to open your doors or your apartment has been around for years, increasing awareness will help the right leads find you.

Expand your market:

Through lead generation, you'll also expand your market and reach better leads. You'll spend all of your time marketing towards people who are interested in your offerings.

Earn quality reviews:

If you convert leads and exceed their expectations, you could gain reviews and testimonials. This powerful form of marketing can help attract even more leads.

Automate lead management:

There are several different tools available, ranging from

customer relationship management software

to email marketing software that can help you automate and manage aspects of your lead generation. These tools will help organize data, streamline the process, and get more leads.
37% of marketers say that generating high-quality leads was one of their biggest challenges.
We want to decrease that percentage.
WebFX can help you generate high-quality leads with a customized marketing strategy.
Learn More About Lead Generation Services
Discover how WebFX can help
Do you need guidance on lead generation for your apartment? WebFX is a trusted lead generation agency that can assist with attracting and converting leads. With SEO services, PPC advertising, content marketing, and more, we'll help you reach your goals.
Call 888-601-5359 to learn more about our lead generation solutions and get started!
Increase your leads, sales, and revenue with digital marketing
Find Us Driving Revenue Nationwide