The retail industry in the U.S. is one of the biggest in the world. In 2024, its total revenue is projected to reach more than $30 trillion.
If your business is in the highly competitive retail industry and you're looking for ways to increase your leads and revenue, you've come to the right place. On this page, we'll discuss the five best retail marketing examples that you can draw inspiration from.
Want to stay updated with the latest digital marketing tips and tricks? Sign up for our e-newsletter, Revenue Weekly, and have the freshest digital marketing advice sent straight to your inbox for free!
5 best retail marketing examples
Digital marketing is one of the most effective ways to grow your business. It helps you reach prospects who are at the beginning of their journey, nurture customers, build relationships with repeat buyers, and measure your campaign results.
So if you're looking for retail strategy examples that you can emulate for your business, here are some ideas:
Read on for an overview of each of the above examples!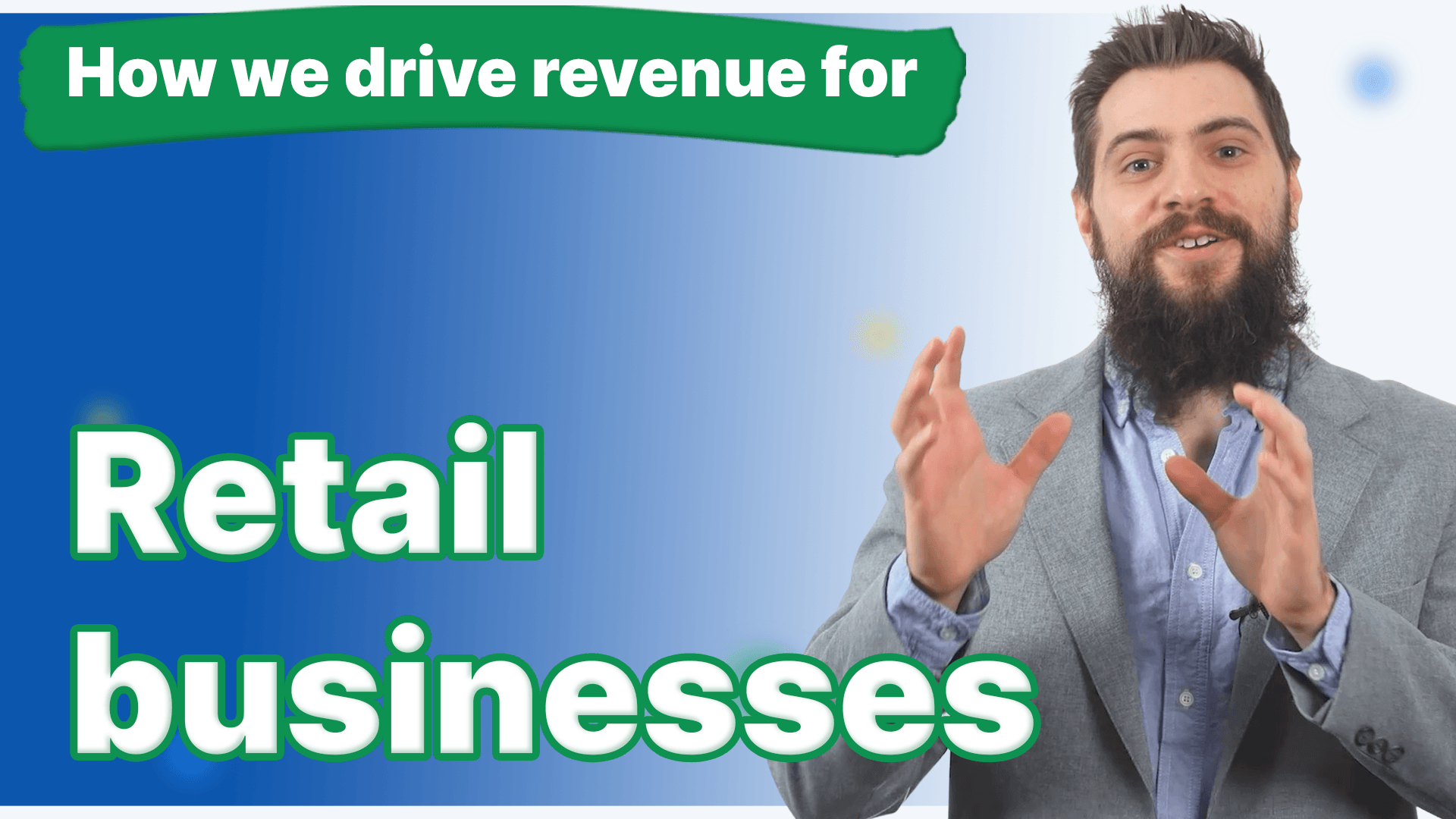 1. Drive more users to your website with SEO (Garmin)
Did you know that 80% of users start their product research online? Your business will benefit from a robust search engine optimization (SEO) strategy.
SEO is a strategic process of improving your website and its pages, so that when a user searches for a business or product relevant to yours, your webpage ranks high in search engine results pages (SERPs). It's important to rank in SERPs, as 68% of clicks go to the first five positions.
Here's an SEO retail example from Garmin, a GPS navigation and wearable technology company that also sells running watches.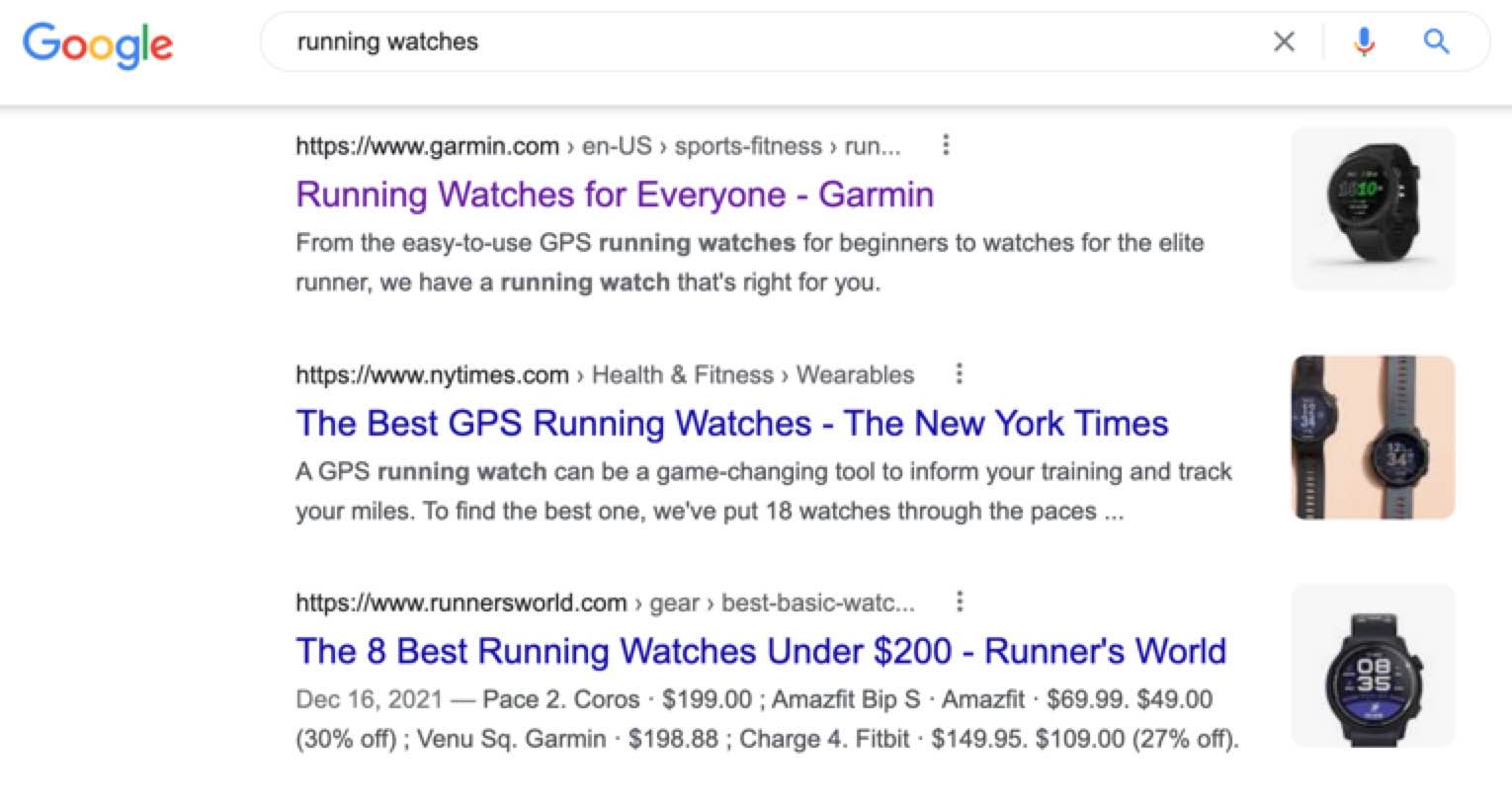 In this example, Garmin's page about its running watches appears on the first page of SERPs for the query "running watches." It's one of the pages that users see and are likely to click, resulting in a boost in awareness, web traffic, and possibly conversions.
Want to outrank your competitors in SERPs? Let us help you. WebFX offers SEO services that bring in web traffic and revenue.
2. Leverage your social media presence by posting shoppable content (Coach)
Social media enables businesses to connect with their target audience, nurture their audience to become customers, and increase customer satisfaction. Today, social media platforms like Facebook and Instagram also let you showcase your products and services.
As social media ecommerce becomes more popular, it's important to make the process seamless for your audience. Take a look at this retail marketing example by Coach. It's an organic social media post on Instagram: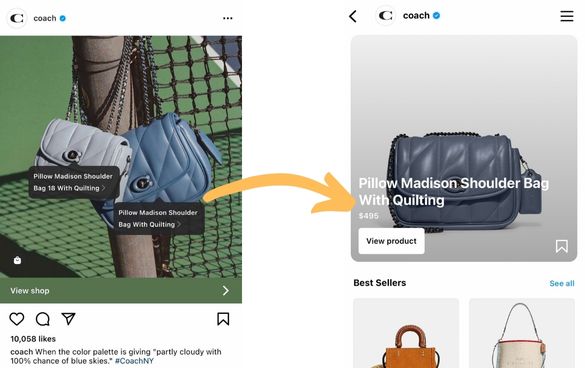 It showcases the product in an image that's appealing to its audience on the social media platform. A link to the shop's product page is available for a user to click in case they want to purchase.
Use your business's social media presence to entice your audience to shop. If you need help, WebFX will be glad to assist you with your social media ecommerce efforts. We offer social media services that are focused on bringing you qualified leads and growing your return on investment (ROI).
3. Nurture your leads through email marketing (PetSmart)
Email marketing is said to have an ROI of 4400%, so you should craft an email marketing strategy that makes the most of your leads' and customers' email addresses.
When used properly, newsletters become a powerful tool to foster loyalty and keep your customers interested in your business. If you're looking for retail email marketing examples, here's one from PetSmart. Upon successfully signing up and verifying your account, this retailer gives you sign-up bonus points.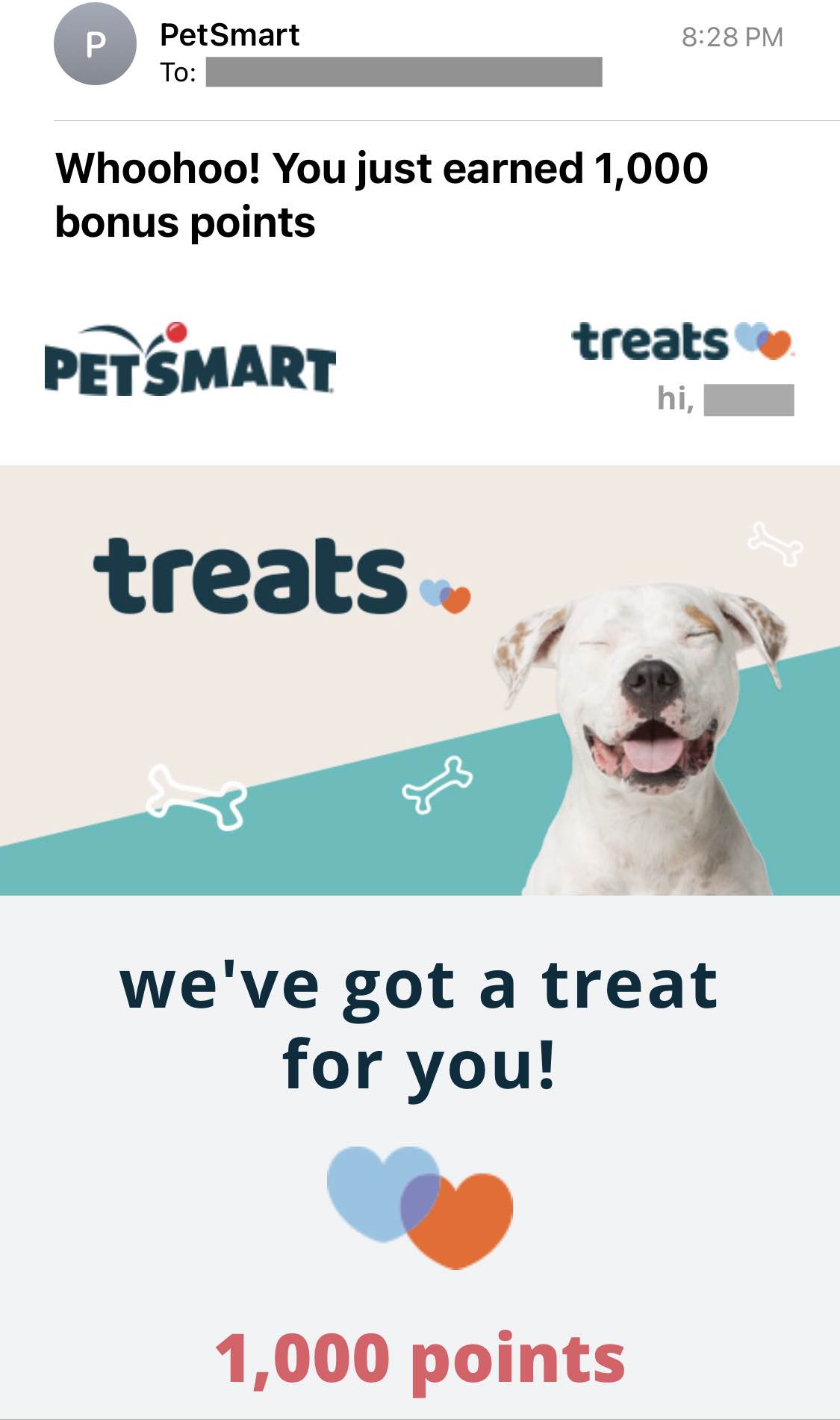 Aside from having a loyalty program tied with your email marketing strategy, you can also send useful content to your subscriber base. Make sure you send relevant content to each buyer persona segment of your subscribers. For example, if you're a pet supplies store, send blog posts about cat care to feline owners, and share relevant products for senior dogs to owners who have older dogs.
Did a user leave an item in their cart and skip check-out? Send out a cart abandonment email. Newsletter management tools like EmailMarketingFX can help you automate the process.
Want to implement more retail email marketing examples for your business? Check out WebFX's email marketing services if you wish to get some help with your email marketing strategy.
4. Use personalization to increase customer satisfaction (Amazon)
As the retail industry becomes more and more competitive, your business needs to stand out. One of the ways you can do so is by employing personalization strategies. After all, 78% of US Internet users say that personalization increases their purchase intent.
Looking for excellent retail marketing examples that use personalization? Here's one from Amazon.

Amazon shows relevant products for you to explore based on your purchase history. In this example, previous purchases included two books about dog ownership. Now the suggested items are on the same topic.
5. Try an omnichannel approach (Disney)
Did you know that 65% of consumers start a transaction on their smartphone and end it on another device? With this consumer behavior, retailers should provide a seamless user experience when their customers use multiple channels as they shop. An omnichannel marketing strategy can help you execute a frictionless experience for your customers.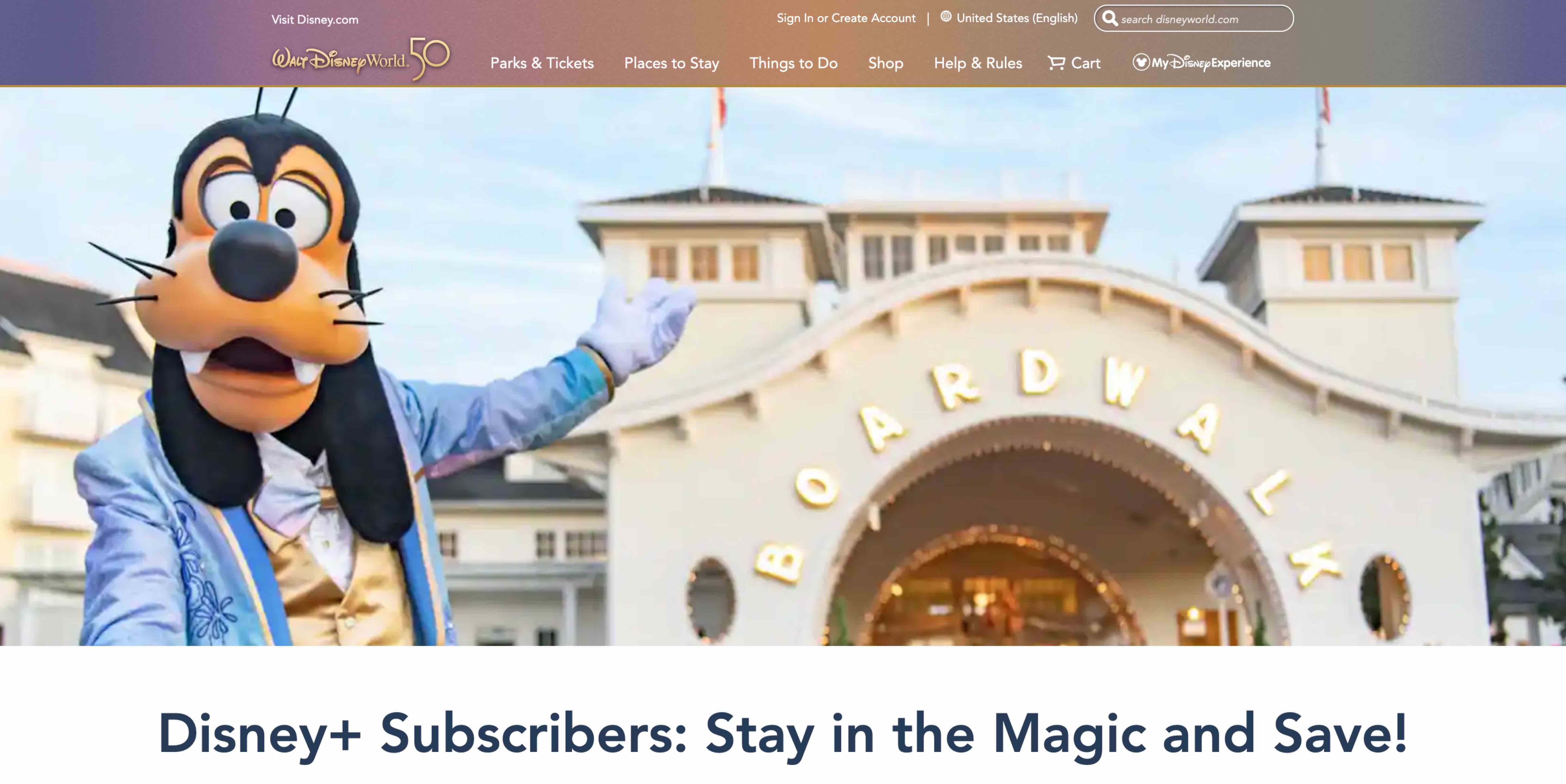 If you're looking for omnichannel retail strategy examples, here's one from Disney. The brand targets its audience using multiple channels. The company has a website, a social media presence, and a streaming platform.
Disney also has multiple parks, hotels, and resorts. A customer can access a park using a MagicBand, a waterproof and reusable wristband that serves as a ticket into a theme park and as a key to a hotel room. The MagicBand can also be linked to a Disney account and the My Disney Experience app.
Meet WebFX:
Your world-class, tech-enabled marketing agency with over 1.6 million hours of combined expertise.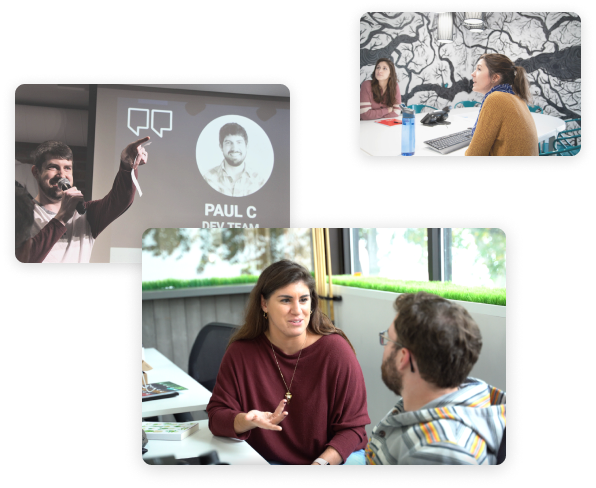 Hear What It's Like to Work With WebFX!

"Our WebFX team was on top of everything. Best part is our lead contact felt like she was part of our company. She learned everything about our business so quickly and was able to be very efficient with our brand. Reacting to what we needed or wanted to change, making us feel so comfortable the whole way!"
Retail
Ready to implement these retail marketing examples into your campaign?
If you'd like to get started with your retail marketing strategies and want some assistance, WebFX has your back.
We are a full-service digital marketing agency with 25+ years of experience. Our team has helped retail businesses generate over 7.8 million leads, and we're excited to deliver results for your brand, too.
Stay ahead of the competition. Contact us online or call 888-601-5359 to speak with a strategist about our retail marketing services.
Earn a 20% greater ROI with WebFX