Keyword Cannibalization: What It Is and How You Can Fix It
When you start your search engine optimization (SEO) campaign, you learn about keywords and why they are essential. As you learn more about keywords, you will come across the term keyword cannibalization. Keyword cannibalization is a negative aspect of SEO that can hurt your SEO performance.
On this page, we'll discuss the basics of keyword cannibalization and five tips on how you can fix it to help your SEO campaign perform better. If you need help eliminating keyword cannibalization from your website, call us today at 888-601-5359 to speak with a strategist.
We foster and form long-term partnerships so that your business has long-term results.
Over 90% of WebFX clients continue partnering with us into year 2 of their campaign.
Hear from Our Happy Customers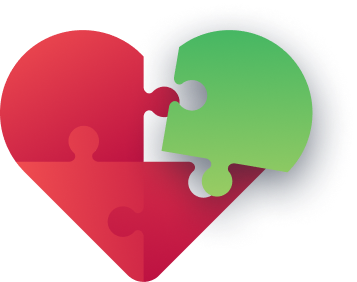 What is keyword cannibalization?
Keyword cannibalization is when a single website targets the same keyword across multiple pages. This is (usually) done unintentionally. A company will create multiple pages for the same keyword, trying to get each page to rank for that keyword.
So, how does this work?
Let's say you own a clothing store. You decide to make multiple pages using the keyword "clothes." This may not seem bad, considering all your products are clothes.
The issue arises because you are trying to rank multiple pages for the same keyword. Essentially, you are competing against yourself for rankings. Instead of focusing on outranking the competition, you will spend time trying to outrank your own pages in the search results.
Since you have two or more pages competing, you are dividing your traffic between them. This means that each page has a lower clickthrough rate (CTR) and conversion rate instead of all your traffic going to one page and having a higher CTR and conversion rate.
You also force Google to choose which page fits the search results best. This can lead to the wrong page ranking higher in search results.
5 negative impacts of keyword cannibalization
There are numerous negative impacts of keyword cannibalization. Let's look at a few of the most important.
It decreases your authority
Keyword cannibalization damages your authority. You can't show Google your knowledge by creating multiple pages for the same keyword.
When you use the same keyword on multiple pages, you don't have variety in your content. It makes it appear as if you are stretching your content thin across multiple pages. Instead of putting all the content on one page, you are trying to stretch the content across multiple pages to make it appear you have more content.
It hurts your backlinks
Backlinks are links to your site from other authority sites. These links help boost your SEO ranking. Keyword cannibalization hurts these backlinks because you link to multiple pages with the same keyword.
When your backlinks go to pages with the same keyword, it makes your backlinks worthless to your SEO ranking. Instead of going to one page, the links are split between two pages. It won't improve your site as much because the backlinks are split between the two pages.
If you had one authoritative page for each keyword, all the backlinks would go to that page. This would help improve your site's ranking.
Google may pick the wrong page
If you have two pages with the same keyword, you may have an idea of which page will perform better. You can't communicate that information with Google. By creating two pages with the same keyword, you are forcing Google to choose the right page to rank.
This means that Google may rank your weaker page higher. It results in a lower CTR, less leads visiting your page, and a lower conversion rate. This also causes your better page to suffer, too.
It indicates poor page quality
As stated previously, when you stretch a keyword across multiple pages, it appears your content is running thin. In most cases, you can only discuss a keyword once. When you have multiple pages, it indicates that you have poor page quality.
A good quality page keeps the content for a keyword on one page. It focuses on variations of the keyword to generate more buzz. Your page will be poor quality if you use keyword cannibalization.
Your conversion rate suffers
Since you are sending leads to two weak pages instead of one strong page, both pages compete with one another. As a result, your conversion rate suffers.
This means you will not convert leads because you are missing the opportunity by using only one authoritative and informative page. Only one of your pages is better suited for the keyword, which is where you'll earn conversions from your leads.
WebFX is a partner businesses trust.
Hear from HydroWorx, who saw a 236% increase in organic sessions with WebFX services.
Watch the Video Testimonial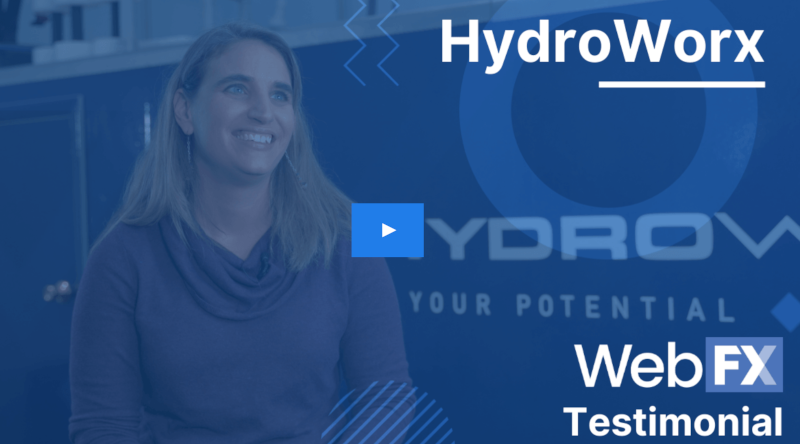 5 tips for combating keyword cannibalization
Now that you know the negative effects of keyword cannibalization, it's important that you take steps to combat the issue. When you correct the effects of keyword cannibalization, your SEO campaign will perform better.
1. Conduct keyword research
If you're going to get more specific with your keywords, keyword research is a great way to do that. This kind of research helps you figure out the right keywords for your pages.
This research helps you find new ways to describe content. You may be committing keyword cannibalization because you have a poor keyword strategy. By conducting keyword research, you will find more suitable keywords for your business.
There are numerous keyword tools you can use to conduct keyword research. The most common tool is Google Keyword Planner, but there are many other options. Check out this helpful post for more tools you can use for your campaign!
When you conduct keyword research, you'll want to focus on long tail keywords. These are keywords that contain three or more words. An example of this is "plus size clothing."
Long-tail keywords are better for your campaign because they drive in better traffic. People are conducting searches using long-tail keywords because they want to find the results that fit their query best. These keywords drive in more credible traffic and leads that are more likely to convert.
These long-tail keywords can help you create better subpages. It will help you avoid keyword cannibalization because you will create variations of your targeted keyword. This will help you avoid competing against your own pages, which will lead to improving your SEO ranking.
2. Get more specific with your keywords
When you create different pages on your site for keywords, the best thing you can do is get more specific with your keywords. This will help you avoid keyword cannibalization.
Instead of having all your pages rank for "clothes," pick more specific terms that describe your page. If you have a women's clothing page, use a keyword such as "junior women's tops" or "women's petite dresses" to describe the page. It will help you categorize your pages and you will end up in the proper search results.
Other than a page title for clothing such as women's, men's, and children's, you can break those categories down even further by shirts, jeans, jackets, pants, and other categories. The important thing to remember is that you use the most specific keyword that fits the page.
This will help clear up the clutter and confusion with your pages. It will also help your pages rank better in the right categories. Being specific will lead to more qualified leads finding your page.
3. Restructure your website
If you have a lot of pages that have keyword cannibalization, you will need to restructure your site. This will help you fix your keyword cannibalization problem.
When you have multiple pages with the same keyword, you need to pick your best page. This will be your authoritative page for that keyword. It will become a landing page that you direct users to for that keyword.
The other pages with that keyword should be changed to mimic the unique variations of the keyword. If your authoritative page was "women's clothes," you would make the other pages women's dresses, skirts, pants, blouses, or other types of women's clothing.
You will link to these subpages on the authoritative page. This ensures that your leads are going to the right place and can find other pages that go in-depth about similar topics.
4. Create landing pages
If you have a bunch of category pages but no way to organize them, you may need to create a landing page. This page can be a "catch all" page that helps you organize your other pages.
Landing pages are the master pages of your website. As stated earlier, these are the main pages that hold the links to other subpages. It helps your site stay organized.
These landing pages also help guide users to the right page. It helps them funnel towards the precise product they want. This creates a smoother buying process for your audience that leads to conversions.
5. Update content instead of creating a new page
Information is constantly changing as the world develops and grows. Something you wrote two years ago may not be relevant anymore. So, to provide your audience with the most current information, you may create a new post containing updated information.
However, you'll have a problem ranking for that page. This is because you're creating keyword cannibalization by having an old and new page rank for the same keyword. It creates competition amongst the two pages, even though one is outdated or irrelevant.
This can lead to your older page ranking higher than your new page. Users won't find your most relevant post first, which can cause them to lose trust in your site. When visitors come across your page, you want them to find updated and relevant information.
To avoid this issue, the best thing to do is to update the original post. Don't make a completely new post for a keyword because the information has changed. Go back to the old post and update the information that is in it.
This ensures that your page has the most updated information in it. You will avoid competing with your own page and direct users to a relevant page.
It's very beneficial if you have a page that already performs well. Instead of hurting that page's ranking by creating a second page with the keyword, you will keep its performance in tact by updating it and keeping it to one page.
The best way to avoid keyword cannibalization is to avoid creating multiple pages with the same keyword. If you update your pages with the most relevant information, you will prevent your business from creating unnecessary competitive pages.
Our digital marketing campaigns impact the metrics that improve your bottom line.
See More Results

WebFX has driven the following results for clients:

$3 billion
In client revenue

7.8 million
Leads for our clients

5.2 million
Client phone calls
WebFX will help you eliminate keyword cannibalization
Keyword cannibalization has a negative impact on your digital marketing campaign. It affects your SEO, your CTR, and your conversion rate. To eliminate keyword cannibalization, you need to take the proper steps to help eliminate its negative impact.
At WebFX, we know how challenging it can be to eliminate keyword cannibalization. Luckily, we have a team of 500+ experts that can overlook your website and help eliminate instances of keyword cannibalization. Our award-winning team has the knowledge and expertise to help eliminate the negative impacts.
We're a full-service digital marketing company that is driven to bring your business results. To date, we've driven over $3 billion in sales and over 7.8 million leads for our clients. We focus on helping our clients run campaigns that bring them success.
Our clients love the work we do for them. In fact, we have over 1020 client testimonials from a variety of industries. Check them out to see what it's like to partner with a top SEO expert like WebFX!
Start driving results today
By eliminating keyword cannibalization, you can help your SEO campaign perform better. If you're ready to start driving more positive results for your business, contact us online or call us today at 888-601-5359 to speak with a strategist about how WebFX can help your business improve its SEO.
We look forward to hearing from you!
How Is Your Website's SEO?
Use our free tool to get your score calculated in under 60 seconds.