Negative SEO: How to Identify and Recover From Intentional Bad Links and Spam
Have you heard stories about negative SEO? Perhaps you've actually heard that negative SEO is a myth and can't actually be done? Or do you suspect that you're the victim of negative SEO on your own website, due to an influx of spammy links?
Regardless of what you may have actually heard about negative SEO, on this page we'll be explaining this topic in as much detail as possible. We'll explain what negative search engine optimization is, how common it is, and how you can evaluate whether you are or aren't the victim of it.
If you want to learn more, keep reading, and give us a call at 888-601-5359. We provide our services to clients across the country, so whether you need SEO services in D.C. or lead generation in Columbus, we've got you covered.
Independent research from Clutch has named WebFX the
top SEO company

in the United States.

Clutch has personally interviewed more than 250 WebFX clients to discuss their experience partnering with us.

Read More Clutch Reviews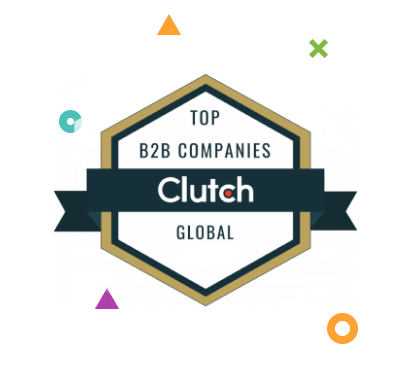 What is negative SEO?
A negative SEO definition can be difficult to come by, as the topic is scarcely discussed, and it's also somewhat broad. However, we'll attempt to make it as clear as possible. Negative SEO is any malicious attempt taken against your site in an attempt to harm your rankings.
Negative search engine optimization isn't necessarily the result of your competitors trying to outrank you. Although most people assume that negative SEO happens when a competitor attacks you, it can also be the result of an individual with a vendetta and significant SEO resources at their disposal.
When does begative SEO happen?
Negative SEO usually happens when another individual or company has a very strong desire to push you out of the rankings for a specific keyword. It can happen at any time—after you have been around for several years, or while you are a new company.
How common is negative SEO?
Google tries to make negative SEO very difficult to accomplish. Additionally, it takes a significant amount of time, resources, and ability to launch a negative SEO attack against another website.
Moz's Dr. Pete has a thorough review of negative SEO, and the likelihood of it happening to you, in this post. Although some of his remarks are meant to be humorous, he does have a good point: attacks against your site are not all that common, and what many people think is an attack is really just typical behavior.
Many common events are usually mistaken for negative SEO. As Dr. Pete says, if your link profile—that is, the overall landscape of links pointing to your site, ranging from positive to negative—is mostly bad, some random links that occur without reason could push it past the breaking point and cause you to acquire a penalty. You may perceive this as an attack, but it could really be partially your own doing.
Google also tries to make negative SEO difficult to accomplish by disregarding "junk" links that build up over time. Since anyone can link to anything with or without reason, Google isn't going to penalize you for getting links from sites you've never contacted that have nothing to do with you. Essentially, the bigger you get, the more random links you'll obtain, and the less weight Google will put in them.
Let's take a look at what else might make you think you're undergoing a negative SEO attack, and how you can rule it out.
Video: How to identify black hat SEO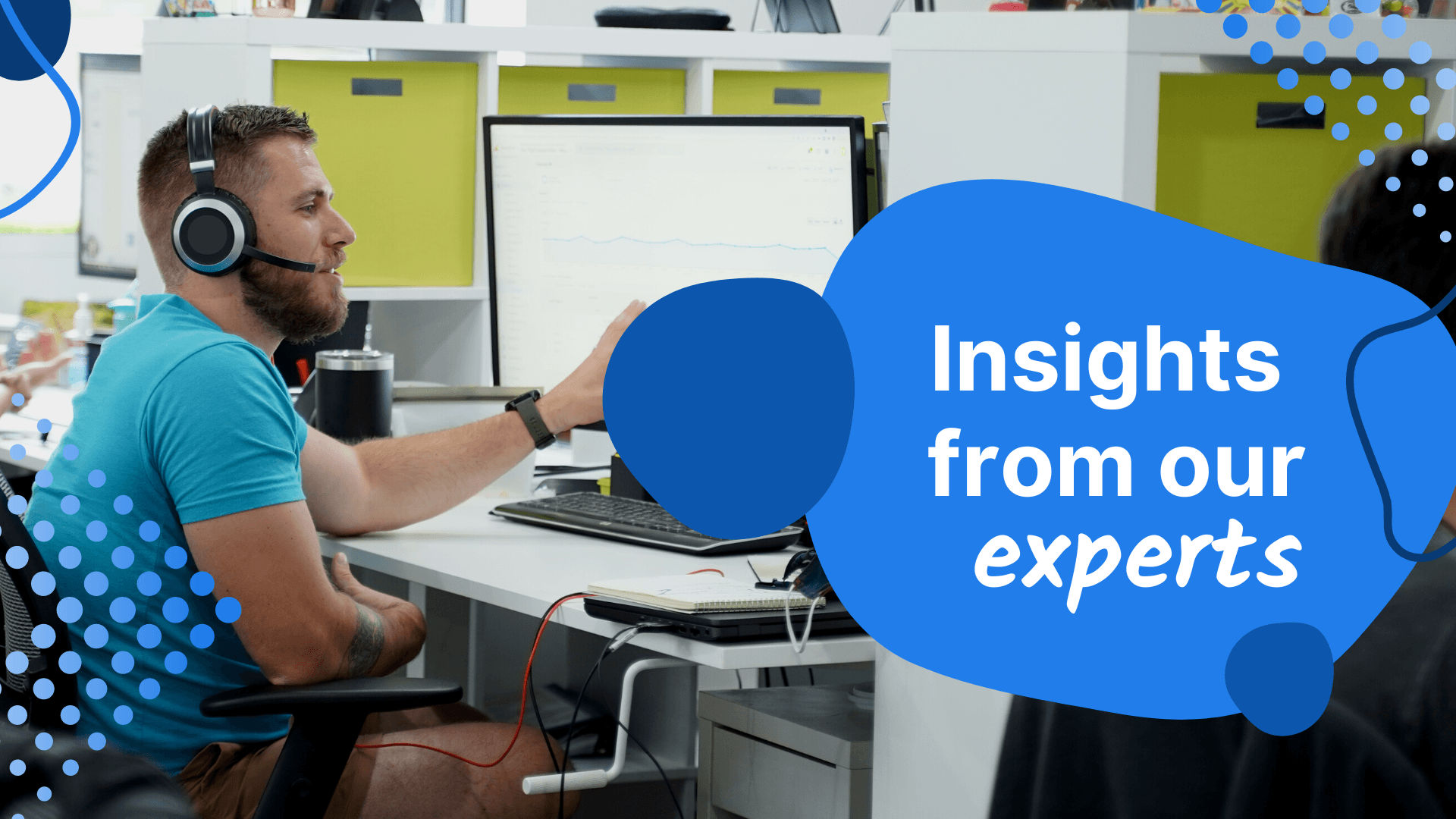 I think I might be under attack…
If you think you've been hit by negative SEO, there are a few things you'll need to rule out first.
Let's evaluate these one-by-one so you can learn how to rule them out.
Identifying a Hacked Site
If your site has disappeared from the search engine rankings, and you've been noticing some suspicious links lately, your first reaction may be to say "someone came after me!" However, the truth may actually be that you are suffering from a completely different kind of penalty altogether.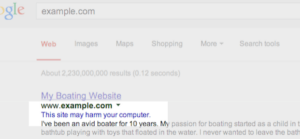 Truthfully, those links may have nothing to do with your site having problems. The real issue may be that your site has been hacked, and has been removed from search engine results so that it does not unintentionally harm others or infect other websites.
You can confirm this for yourself by checking Webmaster Tools for a message about hacking, spam, or malware. Google has a help page here that offers information on hacking, as well as information to help you remove any malicious files and request a review of your site.
Non-Harmful Links
As we already mentioned earlier, strange links from sites you aren't familiar with are a regular part of the Internet. If these links don't use spammy anchor text or link to you thousands of times, they really offer no cause for concern. You may think they're harming you, but they're probably being ignored by Google as it is.
If you really don't feel comfortable allowing these links to stick around—that is, if you're worried they could become harmful in the future, or are concerned they might be causing issues already—you can disavow them. Google has information on disavowing links on this page. However, use caution: disavowing links that are helping you rank can cause big problems for you, and may even cause severe damage to your visibility and traffic.
Someone Building Links to "Help" You
This particular occurrence happens more often than the other two, generally speaking, and is usually what leads to businesses thinking they are being attacked by their competitors. When they receive a penalty, and find a large number of bad links pointing to their website, they may be quick to say "we didn't ask for these!"
However… they may have. Unfortunately, in many cases, SEO agencies, employees, and even well-meaning friends and family members will build or buy links because they think it will help boost a website's ranking with no consequences. They don't realize that these links will ultimately be harmful. Because the business isn't always aware of this, it can take a while for the truth to come to light.
There's a lesson to be learned here: before allowing anyone to build links for you, always ask what methods they will use. If their answer promises quick results at a very low cost, run in the other direction.
Identifying a true case of negative SEO
Identifying a real, valid case of negative search engine optimization can be tricky. However, if the three scenarios above have been completely ruled out, the website in question has received a penalty or is ranking extremely poorly, and no other cause can be found for an influx of bad links, you may be looking at a true case of negative SEO.
Rather than spend time wondering "why?" or "how?" at this stage, you should prepare to invest all of your time and resources in recovering from the attack on your site. This is the only way you can recover your Google rankings and get your traffic back.
How can I recover from a negative SEO attack?
Identify the Harmful Links
Your first step will be to identify the links that are harming your site. If you've been penalized, or are really under attack, chances are good that there will be hundreds of links… if not thousands… pointing at your site that you want to remove.
There are a variety of link audit tools that you can use to perform this step, or you can review your incoming links in Webmaster Tools to manually identify the links that you'd like to keep or remove.
Ask for the Links to Be Removed
The first thing that Google will recommend you do is ask for any links to be removed. Even in the case of intentional bad links placed on websites by competitors or malicious parties, you may have a chance to get them taken down just by asking.
Send polite emails to the sites where you have found these links, asking for the links to be removed (or at the very least, changed to nofollow, which means they have no weight). Your email should contain the following:
Your name, position, and contact information
The page(s) where you found the link(s) you want removed
A deadline for the removal
Log your activity on a spreadsheet so that you can keep track of who you have contacted, when, and what kind of response you received. This spreadsheet will also help you create a disavow file, which we'll cover in the next step.
If you're asked to pay to remove a link, or met with any kind of refusal or threat, don't worry about it: any links that aren't removed can be disavowed, which is Google's way of removing their power. Just set a deadline by which you'll take action on any links that haven't been manually removed and stick to it.
Create and Upload a Disavow File
If you reach the deadline you set on the links you asked to be taken down, and you still have links left over, you'll need to move on to creating a disavow file. Google allows website owners to disavow links—that is, effectively strip links of their power—but warns that disavowing can be harmful to websites if used inappropriately.

Only disavow links that you are absolutely certain are hurting your website. A thousand links from a spammy gambling website are fine to disavow. However, a link or two from a blog in a different industry aren't necessarily hurting you, even if they look strange. You should focus on taking care of the ones that are clearly suspicious or placed with malicious intent. A link to your site with the anchor text "[brand name] handbag" from a gambling site is malicious and probably designed to hurt you. A link with the text "read this," not so much.
Export the list of links that haven't been removed from your spreadsheet. You'll need to create a text file containing the list of links (or full domains) you want to disavow, then upload it in Webmaster Tools. Google has a page on disavowing links to your site with detailed instructions on creating and submitting this file right here.
If Penalized, Submit a Reconsideration Request
It will take time for Google to process the links in your disavow file. Once this has been completed, however, you should be ready to proceed with the final step in your recovery process.
Many times, website owners only find out they are dealing with negative SEO, or are the recipient of bad links from a competitor, only when they receive a manual action (or penalty) from Google. If you received an unnatural links penalty as part of a negative SEO attack, you will need to submit a reconsideration request to get back into the search engine results.
Google has a helpful video and page detailing how to request reconsideration of your site, or you can refer to the reconsideration request section of our penalty recovery guide for additional step-by-step help.
Need more help dealing with negative SEO?
Whether you're not sure you're dealing with a negative SEO attack, are struggling with an unnatural links penalty, or are just looking for a reliable partner to help with your search engine optimization efforts, WebFX can help. As a leading SEO agency, we can identify any problems with your site, no matter what the source, and correct them, improving your ranking and boosting your traffic.
If you need help, don't hesitate to reach out to one of our expert web strategists. We would love to find out what we can do to make your website better. Feel free to call or email us at any time!
How Is Your Website's SEO?
Use our free tool to get your score calculated in under 60 seconds.