What Is Speakable Schema Markup and How Will It Impact SEO?
As technology evolves, voice search is taking the world by storm and becoming a predominant way for users to conduct searches online. In fact, 50 percent of searches will be conducted via voice search by 2023. If half of all searches are conducted through voice, you'll want to adapt your campaign to ensure you reach these leads.
On this page, we'll cover the basics behind schema markup and tips for optimizing for Speakable. Keep reading to learn more and call us today at 888-601-5359 to speak with a strategist.
What is Speakable schema markup?
You may have heard these terms before, but it may not be clear what they mean. Speakable is the name of Google's schema markup tool. A schema markup up tool allows companies to "markup" sections of their content for voice search.
To put it simply, it allows companies to choose the most valuable information in their content and present it to an audience. If you've ever seen the featured snippet on Google, it's similar to that. You pick out a chunk of information that is relevant to a query in hopes that voice search devices will read your listing.

Currently, this feature is in beta and only news publishers can use it. It only works within the U.S. on Google Home devices and Google Assistant.
How does Speakable schema markup work?
When you're optimizing for searches, you try to input relevant information in your content to get Google to rank your site higher. With Speakable, you choose the excerpt of information you want to feature. This means that you can optimize a particular section of your content to work well with voice search.
With this excerpt, Google determines the relevancy of your content. If your content is relevant, devices like Google Home and Cortana would be able to read back this relevant information to users. It creates a way to streamline information to your audience and provide them with valuable details.
So, how does Google pull the information?
The information selected is based solely on Google's algorithm. To this day, the workings of the algorithm remain unbeknownst to the public. News publishers take the initiative to select the text they want featured and Google determines if their information is relevant to a user's voice search query.
Currently, this feature only allows news publishers to highlight a specific part of their news article to feature in voice search. Whether someone is looking for news from a particular source or on a certain topic, news publishers can optimize their content to be the top choice.
For instance, if someone searched "What's the latest New York Times news," they may get a summary from their most recent article. The voice search device might also ask if they want to hear about more stories from this search.
Users can also search for popular topics too. A user can ask their voice search device, "What's happening in California?" and get an article summary about wildfires ravaging the state. It's a quick way for users to obtain information about events.
Even though it currently only applies to news publishers, the application is the same for search engine results. When you create content, you would have the option to pick a section of your blog and present it as the most reliable answer to your audience. Google will determine if your section is relevant and helpful to your audience.
It is important to remember that there are certain requirements that content must meet for current and future users:
The topic is clear and relevant. If you were writing a news story about wildfires in California, people shouldn't open the article to find that it's about a scandal pertaining to a politician. Your content should focus solely on the topic you state in your heading.
The information is accurate and factual. This pertains both to the grammatical aspects and accuracy aspects. You must deliver content that is based on sources and has no errors in word usage.
The content includes the author, contact information, and publication date. If Google is going to feature your content, it wants to provide content that has important information in it. It wants to know who wrote it, how people can contact that person with questions or concerns, and how recent the information is.
The text contains little or no ads. If you're trying to promote content, you don't want it to be filled with ads. It prevents people from engaging with your content and makes it challenging to read. If there are ads in your content, ensure that it is balanced and there aren't too many ads.
The content does not use hate speech. Google will never promote articles that use hateful or vulgar words. Ensure that you monitor your site's content to guarantee that it doesn't contain any speech that could be harmful to others.
These are just a few of the standards Google sets to ensure that news articles are up to par. If Speakable becomes available to all businesses that create content, you'll want to keep these regulations in mind as you create your content.
How does Speakable affect SEO?
With the rise in the number of voice searches and new programs like Speakable, many companies question how this will impact search engine optimization (SEO). Voice search differs slightly from SEO, which makes it challenging for businesses to know how to optimize their content.
Currently, because the program is in beta, there aren't any effects on SEO. Until all companies can use it on their content, it will be best to focus on current practices to adapt for voice search.
As for the future, Speakable could have huge impacts on how people search. It means that companies must start figuring out how to deliver the best off-screen experience for their audiences. Many companies will need to start adapting to create more voice-friendly content and structuring that content to be spoken by voice search devices.
Learn how we increased traffic by over 40%, and conversions by over 100% for an ecommerce client.
Read the Case Study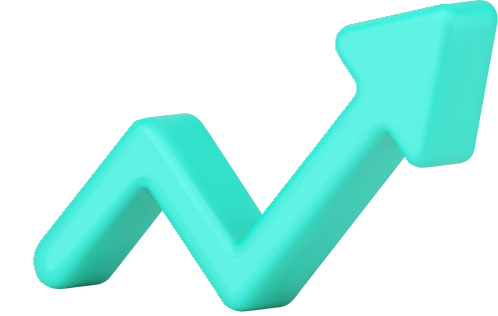 How can I prepare for Speakable?
As Google continues to test and develop Speakable schema markup, there's a good chance it will start to bleed into online content that companies create. If you're looking to get ahead of the game with this developing technology, here are three best practices you can start implementing into your content now.
1. Make your most important information easy to say
To prepare for Speakable-type technology, you can start by making your most important information coherent and easy to read. With Speakable, you select the information you want Google to read and use for your audience. If you want to drive positive results with voice search, you must adapt your text to be easily read.
Many companies make the mistake of formatting the entire page to be readable. When Google pulls information from your page, it doesn't read the entire article, but rather an excerpt. It doesn't benefit your business to optimize your entire article for voice search.
Instead, focus on making one section great and easy to read. Ideally, you'll want to choose a section that contains the most important or relevant information in your article. Once you've determined that section, you'll want to optimize it to ensure it's easy to read.
So, how can you test your content's readability?
One of the best things you can do is read the section out loud. If you struggle to read it clearly or stumble over words, it's a sign that you need to rework your text. You can also use a read-aloud feature in a word-processing program to see how it sounds.
2. Use shorter sentences
Shorter sentences are key for voice search. If you have a long sentence that drones on for a while, people won't remember anything the voice search device said. They will lose interest completely or have to ask the question again to figure out what was said, which can make it a challenging process for your audience.
To avoid the hassle, write your content in shorter sentences. Not only is it easier for your audience to hear, but it also makes it easier for speech applications to read. This benefits you on both ends, as speech applications and audiences will have an easier time processing your information.
3. Write naturally
Keep your audience in mind as you write content. It's best practice to write in a way that makes it easy for your audience to understand.
Some companies can get caught up in the jargon they use in their field. While some industry-specific words can be good, too much of it will make it hard for your audience to understand. Don't get too technical to the point where your audience doesn't understand what you are saying.
To make sure your language is natural, read it out loud. Do the words roll off your tongue naturally or do you find yourself stumbling? If you're having a hard time reading your text, your audience will have a hard time comprehending it.
This also applies to voice search devices. They need to be able to read your text easily. If your text is too jumbled and wordy, it will be hard for devices to read, and even harder for your audience to understand.
By writing naturally, you'll prevent yourself from overusing jargon. You'll write in a way that is natural to the way people speak, which will make your content easier for your audience to digest. It's an effective way to prepare for Speakable schema markup.
WebFX will help you optimize your content for voice search
As voice search continues to evolve, it's crucial that you keep your SEO campaign updated so you can continue to reach new leads. With Google developing new technology like Speakable, you must continue to adapt your content to perform well in the search results. At WebFX, we know how to adapt campaigns to perform well in voice search results.
We're a full-service digital marketing company that specializes in featured snippet and voice search optimization. We have a team of over 500 experts that will bring their knowledge and expertise to your campaign. We'll help you optimize your content to perform well in voice searches.
If you're looking for an SEO company that drives valuable results, look no further than WebFX. In the last five years, we've driven over $3 billion in sales and over 7.8 million leads for our clients. When you partner with us, you'll work with a team that helps your business grow.
Don't believe us? Just ask our clients! Check out our 1020+ client testimonials that attest to the great work we do!
Get started today
If you're ready to start optimizing your SEO campaign for voice search, contact us online or call us today at 888-601-5359 to speak with a strategist.
We look forward to taking your business to new heights!
How Is Your Website's SEO?
Use our free tool to get your score calculated in under 60 seconds.