With 2014 in full swing along with new resolution, and new work goals, I want to take some time to look at what happened at WebFX in 2013 and how our core values tied into our 2013 accomplishments.
Who doesn't love receiving awards? At WebFX, we certainly do and we use these awards to constantly push ourselves to excellence! In 2013, we received quite a few awards related to our company's growth.
Tech Company of the Year from TechQuest PA and the 50 Fastest Growing Companies were our personal favorites.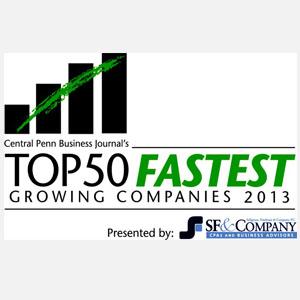 We're not just a team that works well together – we're an uplifting family.
With a group as diverse as marketers, designers, developers, writers and strategists, working well together is a necessity. There are many examples of the various personalities at WebFX, but one is a poll our team took last week, asking them what their favorite TV show was in 2013. Of the 38 responses received, there were 32 different TV shows listed – talk about a diverse group of individuals!
Top Shows in 2013:
Orange is the New Black
Breaking Bad
Big Bang Theory
Walking Dead
With that said, we all work really well together by keeping a unified focus and achievable goals. Besides the work we do each day, we also donated over $12,000 to charities and non-profits in 2013 and volunteered at Forgotten Voices International and Project SHARE.
In December, we were also honored by being named #20 on the Best Places to Work in PA list! This meant a lot to our team and leaders, as we always look for new ways to make our office the best place to work.
We measure our success by how "wow'd" our clients are.
At any company, client retention is important.
As Jeffrey Gitomer so appropriately phrased it, "Customer satisfaction is worthless, customer loyalty is priceless." Since one of our core values is specific to how pleased our clients are, we measure this extremely well at WebFX. In 2013, we reported a 91% client retention rate, with over 500 customers served!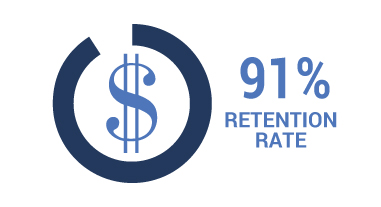 We make more from less by maximizing our resources.
Whether it is time, money, or both, we're all about getting the most done with what we're given – but that requires a lot of focus from our team! In 2013, each employee averaged 7.2 hours of sleep each night, keeping our team focused and alert to get the most out of our days!
Since client retention is key, maximizing our time spent with clients is extremely important.
In 2013, we spent an average of 240.5 hours/per month on the phone as a company. If you're not quick with numbers, that's 2,886.4 hours spent on the phone talking to our customers in 2013!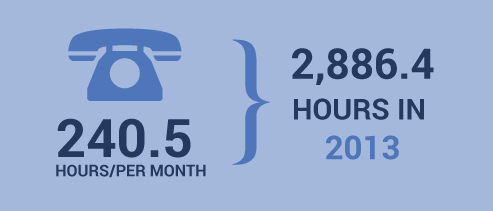 We know how to hustle and get it done.
Maximizing our resources could only be accomplished by what we call "team hustle." Not to say we don't have fun (trust me, our parties are the best), but we know that what we accomplish in any given day directly impacts our clients.
With that said, we spend a lot of time sending emails. Each person averages 39.8 emails per day, to be exact.
That's 497,500 total emails sent by WebFX employees in 2013! Talk about hustle.

We're passionate about what we do – we learn and grow because of it.
In any industry, things evolve. In internet marketing, changes happen every day that affect how things rank.
With that in mind, we each spent an average of 11 hours on the internet each day – that's 4,015 hours per person on the internet in 2013! This allows us to keep up with the industry, stay on top of our clients' competitors, and change our strategy as the industry changes.
In 2013, our blog reached heights never before seen with our highest traffic levels yet. We saw a 789% increase in traffic compared to 2012!

We embrace and drive change.
Speaking of the industry changing often – in 2013, Google made 15 major updates to their algorithm (http://moz.com/google-algorithm-change).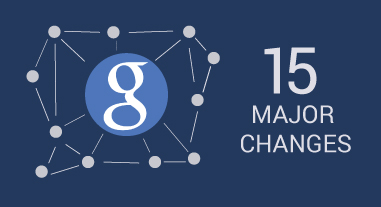 We embrace every change Google makes, because we have to in order for our team to continue to provide great results for our clients. In 2013, we hired 21 new employees!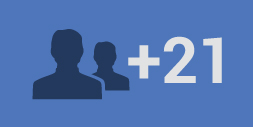 In case you were wondering, a lot of that time spent on the internet is using social media (would you expect anything less from a web company?).
Here are our team's preferred social media sites:
We back everything we do with integrity and accountability.
Integrity and accountability can be hard to measure. Besides keeping each other accountable with monthly goals and quarterly peer reviews, we used our free time to give back to the community and local non-profits. In 2013, on average each employee volunteered 28 hours of their time outside of work.
What's in store for 2014?
For 2014, our team has some lofty work-related goals.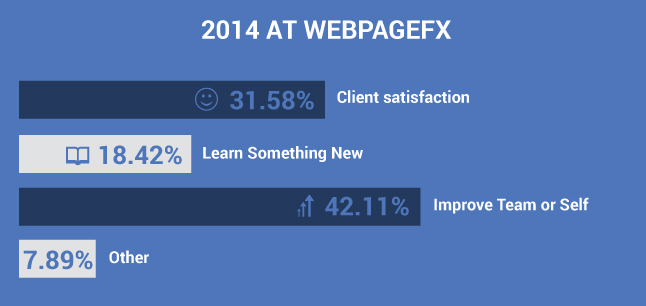 Here are a few of my favorite 2014 goals:
Kill internet explorer.
The same thing we do every night, Pinky – try to take over the world.
Sub 16 minute 5k.
100% client satisfaction.
Create something viral.
A special thank you to all of our clients for making 2013 a great year at WebFX. Here's to 2014! Here are some more of our team's favorites from 2013:
Top Songs in 2013
Wrecking Ball by Miley Cyrus
Wake Me Up by Avicii
Timber by Pitbull & Ke$ha
Mirrors by Justin Timberlake
Top Movies in 2013
Catching Fire
The Great Gatsby
Frozen, Fast and the Furious 6, World War Z
The Heat, American Hustle, The Hobbit: Desolation of Smaug
Favorite Gadget in 2013
iPhone
iPad
Cell phone
Chromecast
Dual Monitors
*Other notable responses: Google Docs, Google Maps, Google Now, Kindle, GoPro, Wipebook, Raspberry Pi, 4G LTE, lifelike robot spiders
How is your website's SEO?
Use our free tool to get your score calculated in under 60 seconds.
Work With Us
Continue Reading
Get posts by email
Join 200,000 marketing managers and subscribe to Revenue Weekly!
"*" indicates required fields
WebFX Careers
Join our mission to provide industry-leading digital marketing services to businesses around the globe - all while building your personal knowledge and growing as an individual.