How Small Companies Can Challenge Big Competitors Online
Attracting new customers can be difficult for any small business, but especially for those with large competitors. You don't have the resources that they do, and you certainly can't outspend them.
In the past, small businesses didn't stand much of a chance against their big competitors when it came to marketing. Thankfully, the Internet has changed the marketing landscape, so small businesses can thrive.
With a strong Internet marketing strategy, you can establish your brand, attract new customers, and challenge even your biggest competitors.
Call 888-601-5359 to speak with a strategist about digital marketing services from WebFX, or keep reading to learn more about how you can use online channels to grow your business.
We foster and form long-term partnerships so that your business has long-term results.
Over 90% of WebFX clients continue partnering with us into year 2 of their campaign.
Hear from Our Happy Customers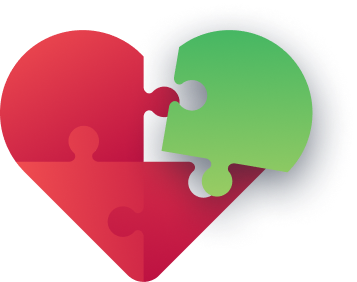 Focus on building a unique brand
The first step in challenging your corporate competitors is establishing your business's unique brand. Many small business owners make the mistake of trying to replicate their successful competitors' marketing strategies, when they should really be doing something different.
This used to be a difficult process, but the Internet provides a variety of opportunities for brands that want to differentiate themselves. If you haven't built a brand identity yet, you'll need to do that first.
What does your business offer that your larger competitors don't? Great customer service? Handmade products? A more personal shopping experience? Something else entirely?
Once you've determined what sets your business apart, use it to establish a unified style and tone for all of your marketing channels. The marketing strategies you use will depend on your brand and target audience, but content marketing and social media are always valuable tools for differentiating your business.
Content marketing
If you're unfamiliar with content marketing, it's the process of creating original content (like blog posts, articles, and infographics), publishing it online, and using it to attract site visitors.
Building a strong strategy and online reputation will take time, but if you're new to content marketing, a company blog is a great place to start. You can use a platform like WordPress to easily create and manage one.
Once you've added your blog, you'll need to set aside time each week to write and publish new content. This content can range from discussions of industry trends to advice for shoppers to information about your company—basically anything your potential customers might find interesting.
As you add new posts and pages to your site, you'll need to promote them well in order to be successful. Luckily, the next channel we'll discuss will be a big help.
Social media
If you're like most small business owners, you created a Facebook business page at one point or another and update it whenever you happen to think of it. This is a start, but social media has much more potential for businesses of any size.
You can use it to interact with your customer base, share photos, and update your followers about your company. Unlike chain stores and corporations, you have the freedom to show a more human side to your business—and your customers will appreciate it.
Beyond these basic ideas, there are many possibilities for small businesses on social media. If you're unsure of which platforms to use or what kinds of updates to share, check out this post on how small businesses can benefit from social media.
Optimize for long tail keywords
Next to building your brand, the most important component of your Internet marketing strategy is search engine optimization (SEO). Achieving visibility in search engines like Google will help you reach new customers and generate more revenue.
Unlike your larger competitors, however, your strategy should be built around long tail keywords. Although broad, general searches (like "Italian restaurant") may receive more searches per month, large sites with thousands of pages will outrank you for these highly competitive terms every time.
Instead, focus on long tail phrases that are more specific to what you offer, like "Italian restaurant in Harrisburg, PA." These keywords are not only easier to rank for, but they're also more likely to attract visitors who are looking for exactly what you have to offer.
Identifying the right keywords involves a significant amount of research and planning. But once you know which terms and phrases your potential customers are using, you can attract them to your site by using those keywords throughout your pages.
Highlight your local knowledge
As a local business, some of your most valuable keywords for SEO will relate to your city or region, since these are the terms your potential customers use when searching for businesses. And although you could just incorporate local keywords on the pages you already have, they're a great opportunity for your content marketing strategy.
This is especially true if you consider yourself an expert on your area or are very involved in the community. Post photos of your team's volunteer work, share updates about any events you've hosted, and explain why you chose your city as the location for your business.
Local customers will appreciate your involvement with their hometown or city—and that's something that chain stores just can't replicate.
Want to start challenging your big competitors?
Reaching customers can be difficult, especially when you're up against companies with limitless marketing budgets. But with content marketing, social media, SEO, and other Internet-based channels at your fingertips, you can challenge even your largest competitors.
At WebFX, we have years of experience creating successful Internet marketing strategies for businesses of all sizes, and we can do the same for you. Contact us today to speak with a strategist!