4 Lead Generation Strategies for Small Businesses
Small business owners understand the importance of increasing brand awareness and attracting new clients.
Your business may be small, but that doesn't mean your client base has to be.
No matter your industry, lead generation is essential for your overall success, and it can help you attract the clients that will allow your company to grow.
WebFX can help you earn more qualified leads online. Contact us at 888-601-5359 to find out what we can do for you. Whether you need digital marketing services in Tampa or a digital marketing campaign in D.C., WebFX is here for you.
Why is lead generation important for small businesses?
With lead generation for small businesses, you can attract new clients and grow your bottom line.
Customers may not be ready to make a decision when they first come across your business, but lead generation strategies allow you to nurture relationships and provide helpful content that aids in their search for information and encourages them to find out more about your services.
Internet marketing strategies like search engine optimization (SEO), pay-per-click (PPC) advertising, and social media marketing are a great way to reach potential customers online.
But while you have the potential to reach more clients than you ever thought possible online, not all web searchers are going to be interested in your products or services.
Lead generation helps to narrow down your pool of potential clients to ensure that you're spending your time and money on marketing strategies that attract qualified leads—people who are interested in what your small business has to offer.
Without digital lead generation, you could waste time and money attracting leads that won't help you reach your goals.
How can small businesses generate more leads?
Okay, you get it—lead generation is important. But you're probably wondering what specific actions you can take to generate leads for your small business.
Let's take a look at some lead generation strategies that can help your small business attract more customers.
1. Host a webinar
Events are a great way for people to learn more about your company, but not all of your potential clients will have time to attend in-person functions.
Webinars allow you to cover a variety of topics, and people can choose to attend your event in real time or at a later time that is more convenient for them.
You can also offer free downloads of webinars on your website. This is a great way to improve your content marketing strategy, and offering webinars consistently will help to grow your audience and increase leads online.
2. Local search engine optimization (SEO)
Search engine optimization (SEO) refers to the process by which websites are optimized in order to rank higher in search results for targeted keywords and phrases.
You can start by researching some of the terms people use when searching for the services you offer online. Then, you can incorporate those keywords in your page titles and develop copy that contains targeted phrases.
In addition, you can claim your Google Business Profile listing to improve your local rankings. When people search for related products or services in their area, you want your business to appear in the top results, and local SEO can help.
You can also connect with local bloggers and offer to provide content for their sites. This will give you access to their audience and help you increase brand awareness for your business. If you're a local business, like a hardscaping company doing SEO, don't skip local search engine optimization!
If you don't have time to do SEO, you can also look into SEO plans for small businesses, as well as midsized- and enterprise-level organizations. With an SEO service plan, an experienced small business SEO agency takes care of optimizing your site for search and users.
3. Offer premium content
Premium content can include everything from infographics to ebooks and downloads, as long as it provides potential customers with important information as they search online.
You can choose to "gate" your most valuable content, and require site visitors to enter their email addresses to receive access. This will not only allow them to read valuable information for free, it will also help you grow your email list—a win-win situation.
4. Email marketing
Once you've you assembled an email list with gated content, you can follow up by sending prospects tailored information based on what they downloaded.
Potential clients may not be ready to buy when they first come into contact with your small business, but with email marketing, you can keep them in your sales funnel by providing them with targeted, helpful content that addresses their questions and encourages them to learn more.
Then, when they're ready to buy, your business will be at the top of their list.
Email marketing helps you reach potential clients and move them into your sales funnel without coming across as spammy and intrusive.
Learn how we increased traffic by over 40%, and conversions by over 100% for an ecommerce client.
Read the Case Study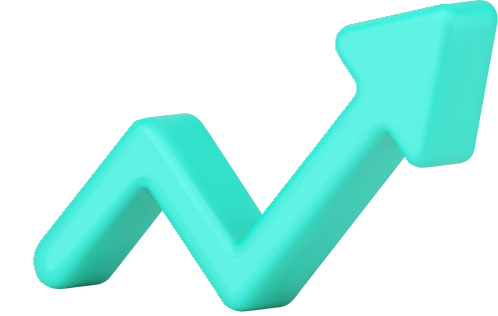 Want to generate more leads for your small business?
Interested in learning more about lead generation for your small business?
Stop sinking time and money into marketing campaigns that don't attract your intended audience.
Contact WebFX today. Our team of lead generation experts is ready to work with you to design a custom plan that will increase and convert more qualified leads for your business.
We've helped to generate leads for hundreds of businesses in a variety of industries, and we would love to work with you. Learn more about our lead generation services for small businesses!