4 Must Know Lead Generation Strategies for Car Dealerships
For most consumers, cars are not a regular purchase. Most people only buy a new vehicle when their old one begins to break down, and in many cases, that can be more than a decade apart.
This means that unlike many industries, car dealerships don't have the luxury of relying on repeat customers to keep their businesses successful. Instead, they need to generate a constant supply of qualified, new leads.
This is a challenging goal, and one that requires some creativity to reach. WebFX knows how to do successful lead generation! If you're ready to get started, call 888-601-5359 or contact us online today to speak with one of our knowledgeable experts.
Or, if you're still looking for more information, keep reading to discover four strategies your car dealership can use to attract qualified leads that turn into sales.
Partner With a Team of Ecommerce Masters!
WebFX campaigns have earned more than 12,936,451 ecommerce transactions in the last 5 years.
Read the Case Studies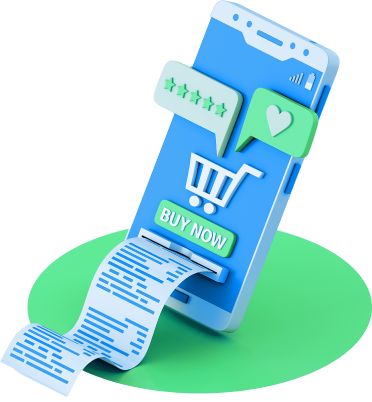 1. Optimize your site for long tail keywords
To generate leads online, your potential customers need to be able to find your dealership's website. The best way to make this happen is with search engine optimization, or SEO.
Potential car buyers often begin researching their options by typing phrases like "car dealership in [your city]" into search engines like Google. These searches may also include specific makes and models, as well as other words like "new" or "used," and they're known as long tail keywords.
If you want to reach these buyers, you need to show up in the results of their searches. With an SEO strategy, you can identify the words and phrases they're searching and incorporate them on your website to show search engines that your pages are relevant.
The easier your site is to find in search engine results, the more visitors it will attract. And considering that many of these visitors are your potential customers, SEO is essential to online success.
2. Become a resource in the auto industry
As we mentioned above, many car buyers begin their searches online. But if they don't already have a specific make or model in mind, they'll often start with more general questions.
Creating pages and blog posts that answer these questions is a great way to bring potential customers to your site. This strategy is called content marketing and goes hand-in-hand with your SEO strategy.
You can write answers to common car-buying questions, like "What is good gas mileage for an SUV?" or "Should I buy a new or used car?" You can also share tips your customers may find useful, like car maintenance recommendations or what to consider when selecting a vehicle.

When car buyers search for this information and see your page as a result, they'll have the opportunity to visit your site. In many cases, these will be visitors that wouldn't have found your dealership otherwise.
As long as your pages are well-written and informative, they'll make a great first impression on your visitors. Your pages will also show potential customers that you're a valuable resource for their search, which is always a good situation for a car dealership.
3. Optimize your site for conversions
While many of your site's visitors are potential customers, you need to turn them into leads before you can close a sale.
There are a few ways you can convert leads on your site, but the most common is with a contact form. Your site most likely already has one that asks for visitors' names, email addresses, and "additional information," and the people who fill it out are new leads.
This information allows you to follow up with your visitors, help them learn more about their options, and move them closer to making a purchase.
With conversion rate optimization, or CRO, the goal is to improve your site to get as many qualified visitors from this form as possible.
You can do this by testing different versions of your calls to action, visuals, sales, promotions, and virtually any other element on your site. When you identify changes that produce higher conversion rates and implement them on your site, you increase the chances that each of your visitors will become a lead.
4. Reach potential customers directly with email
Not all of your visitors will be ready to contact you right away – and that's okay. But in many cases, they will provide their email addresses and sign up for a newsletter.
If you don't already have an email signup form on your site, you should add one as soon as possible. Email marketing is a great way to keep in contact with potential customers and stay on their minds (and in their inboxes) throughout the buying process.
Once you've built an email list, you can send regular newsletters to your subscribers. These should be informative and include information that helps potential customers learn more about finding and buying the right car. They can also include news or updates about your dealership, if you think your potential customers would be interested.
As you write these newsletters, though, it's important to keep in mind that they shouldn't be overly-promotional. Your goal isn't to make a sale directly from an email, after all – it's to show car buyers that you're a helpful source of information.
In addition to your newsletters, you can also use automated emails to follow up with leads in a more personalized way. You can set up campaigns that trigger specific emails based on on-site actions, like visiting a page or downloading a guide.
These emails should contain information that directly relates to the action that triggers them.
For example, if one of your site visitors downloads a guide about purchasing a car that's good for kids, you could send an email with links to a few specific models they may be interested in.
The more relevant your emails are to a potential customer, the more likely they'll be to respond and want to learn more.
Want to generate more leads for your car dealership?
Steady lead generation is a challenge in any industry, and car dealerships are no exception. But at WebFX, we have years of experience creating successful lead generation strategies.
Contact us today to speak with a strategist about how our team can help you attract and convert the leads you need to grow your business.
Find out how WebFX can help you create an effective car dealership lead gen strategy.
Call 888-601-5359 or contact us online today for a free evaluation.