SEO for Car Dealers: How to Do Auto Dealer SEO
As you know, not all car buyers are alike. Some are looking for a particular make and model, some want to buy a car from a local car dealer, and some want a particular type of service. But these buyers all have one thing in common: They rely on the Internet.
In this modern-day and age, potential vehicle buyers use search engines to find the right dealer. The dealers they find are the ones who know how to use car dealer search engine marketing, also called search engine optimization (SEO).
Are you one of those dealers?
Unlike print or TV advertising, in which you talk to a broad audience and hope someone is interested, consumers power car dealer SEO. If you don't know how to talk about your dealership, your message won't even reach prospective buyers.
That's why SEO is so important for car dealerships.
Are you ready to take full advantage of SEO for car dealers?
Keep reading to learn how to optimize your dealership's website for automotive SEO, plus learn how car dealer search engine marketing can help your dealership not only secure more sales but also build a reputable and trusted brand.
If you need help with auto dealer SEO, feel free to contact us online or call 888-601-5359 to learn more about our SEO services, search engine marketing compeny and local SEO services, which have helped our clients earn more than $2 billion in revenue and over six million leads in the past five years.
Attract more clients with car dealership SEO.
How is digital marketing for auto dealers different from traditional sales?
The main difference between traditional marketing and Internet marketing for car dealers can be summed up in one word: interaction.
In a traditional marketing campaign, you might place ads on TV and radio and in the papers and then bring car buyers in for a one-on-one conversation. Now, that conversation has to happen before people even walk in the door.
Internet marketing makes this possible through a wide range of channels, including email, blogs, interactive forums, social media, and more. You used to be able to bring buyers to your dealership with one-way messages. Now, if you're not actively engaging with them before their visit, they'll pass on your dealership for another one.

We measure our success by how much we WOW our clients.
Bill Craig
Webfx president
What is automotive SEO?
Automotive SEO, also called automotive search engine optimization, is a digital marketing strategy that uses on-page and off-page optimizations to improve your website's ranking in search engine results pages (SERPs). These optimizations can increase your site's traffic, online conversions, and sales.
4 compelling reasons to use car dealer SEO
People don't have time to browse through endless websites to find what they want. They'll look at two, maybe three, and ignore the rest. In fact, 75 percent of all search engine clicks go to the first three results.
That's one reason why car dealer SEO is so valuable. Why else should you invest in SEO for automotive dealerships, though? A few reasons, including these four:
1. Car dealer SEO gives you a competitive edge
When you rank higher than your competitors in search engine results, your website grabs more attention and generates more clicks. This often translates to more leads and higher sales—more than the competition can get when they rank lower.

When your company uses automotive SEO, it means that you're serious about getting more customers than your competitors – and it's the best way to do so.
2. Car dealer SEO provides more targeted leads
If you only add broad keywords to your website like "car dealerships," you'll barely crack the top 100 in any search. If, however, you also add keywords focused on your location and inventory, you start to rank higher among people searching locally, leading to more targeted traffic over time.
The way SEO helps you to target more specific traffic is with the use of long-tail keywords, which are ultra-specific. These would be keywords like "Honda accords in [your city]," or "2011 white jeep patriot".

These kinds of keywords get fewer searches, which means when people do search for them, they're more likely to convert.
In addition, auto dealer SEO targets people who are already searching for the products and services you provide, meaning that SEO traffic is highly targeted.
3. Car dealer SEO gives you greater authority
People tend to have a more favorable view of high-ranking websites. They see them as more respectable and authoritative. As your dealership's site ranks higher, it'll take on higher authority, making it the go-to site for people searching for auto dealers.

When you rank higher, you are seen as a leader in your industry and known to have beneficial information that users can learn from, which is another reason to use SEO for car dealers.
4. Car dealer SEO increases awareness of your dealership
You might be the best auto dealership in town, but if nobody knows that you exist, you won't attract new customers or close sales.
Auto dealer SEO helps to ensure that your dealership appears in front of a relevant audience online. This will increase awareness of your brand and ensure that more people can find and contact your dealership.
When more people are aware of your brand, not only will your dealership be top of mind for when they need to purchase a car, but the word of your dealership will also spread through word of mouth.
See how we can help you GROW YOUR BUSINESS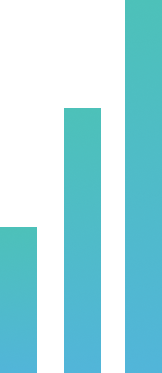 6 tips for your automotive SEO strategy
Automotive SEO can seem like a big, complicated procedure if you've never done it before. It starts that way, but it gets easier over time, especially if you work with a team that can walk you through the process.
Here are six tips that you can use to get the most value from your car dealership's SEO strategy:
1. Choose the best keywords
The first thing Internet users often do when looking for a product or service is to type relevant search terms into their search engine of choice. The only way your site will come up is if your content includes those search terms, too.
To start, you'll have to do some keyword research to understand what terms your customers are looking for, and then write content based on those keywords.

Think about what your dealership offers in terms of service, car models, and locations served. Try to incorporate all of those words and phrases into your content in a natural way—for example, in a few paragraphs on the homepage of your site, or by creating individual pages or even blog posts that focus on specific topics.
You'll want to avoid keyword stuffing though, or using your keyword too much and to the point that it doesn't feel natural. Google can penalize you for this!
2. Create quality content
Both humans and search engines alike love fresh, quality content. And people will be more likely to want to find out more information about your dealership after coming across helpful content you published online.
You can start by creating a blog and posting interesting information about your industry and car buying tips. Blogging is a great way to interact with potential customers and answer questions they might have about your dealership or inventory. In addition, you can beef up your website with content about the cars on your lot and the services you provide.
It's a win-win because you optimize for your auto dealer SEO strategy and provide website visitors with valuable information.

Also, be sure to include key information, such as your contact info, hours, and locations, on your website so that visitors can easily find the information they need to take the next step.
3. Optimize every element
Of course, you'll add keywords and phrases to your web copy, but car dealer SEO doesn't stop there. Using the same word too often can make for poor copy, which turns off visitors.
Instead of overusing keywords in your copy, add them in other places. This may include the alternate text of photos, URLs, title tags, and the meta descriptions associated with each page. These can both help you improve your rankings and increase the likelihood of someone clicking through to your page.
Don't forget to include any blog posts or articles you write in this strategy, too! The more often your dealership is associated with your chosen keywords, the higher your site will rank. Just remember to make it natural, because search engines can pick up on unnatural content—and impact your rankings as a result.
You should try to optimize as many pages on your website as possible for the best results.
4. Track and monitor SEO results
You assume your chosen keywords are working, but are they? Have they increased website traffic and search engine rankings? More importantly, are they bringing in the kind of traffic you want?

Have a plan to track and monitor your car dealership's SEO efforts. By knowing how well you're already doing, you can create a plan to improve your efforts even more. And by knowing your weaknesses, you can focus your time on improving those areas to make your SEO strategy that much more robust.
5. Make automotive SEO a regular task
SEO isn't a one-time task. It's an ongoing process in which you continually strive to boost search engine rankings, and it requires time and dedication to do it properly.
Once you start using automotive SEO, don't stop. Whether you work on optimizing your site every day or every week, it has to be a regular part of your marketing plan. Otherwise, SEO won't help you reach your marketing goals or improve your visibility online.
6. Use Google My Business
Google My Business is a powerful localized strategy for car dealer SEO.
With Google My Business, your dealership can appear in local search results — or the search results of people looking for a business locally, like a nearby car dealership. It's free and easy to create a Google My Business account, so use it!
When you create a Google My Business profile, make sure to include the following information:
Your dealership's official name
Your address
Your phone number
Your operating hours
Your website URL
You should also add the following details:
Images from your dealership, like your facilities, cars, and more
Dealership description, like your history, values, and services
Videos from your dealership, like of your team or lot
Besides creating a Google My Business account, you also want to maintain your profile.
Maintaining your profile involves responding to customer questions and reviews, as well as updating hours for events, holidays, and unexpected closures. Adding the latest pictures and event updates can also help your business maximize the value of this automotive SEO resource.

We measure our success by how much we WOW our clients.
Bill Craig
Webfx president
Sell more cars with car dealer SEO
The most successful auto dealers can be found at the top of search engine results, but they don't appear there by accident. They work hard to make sure their websites, social media pages, and blogs are optimized for the most targeted searches.
Your auto dealership needs to do the same, or at least get help from experts who understand SEO for car dealers. If you don't think you can implement these SEO strategies on your own, get in touch with an Internet marketing agency like WebFX for help.
WebFX has been named the #1 SEO agency in the nation, and it's because we've helped more than 500 of our clients find success with online marketing and search engine optimization. We offer custom strategies that are designed to increase your exposure naturally and over time, but with enormous gains to your revenue and reputation.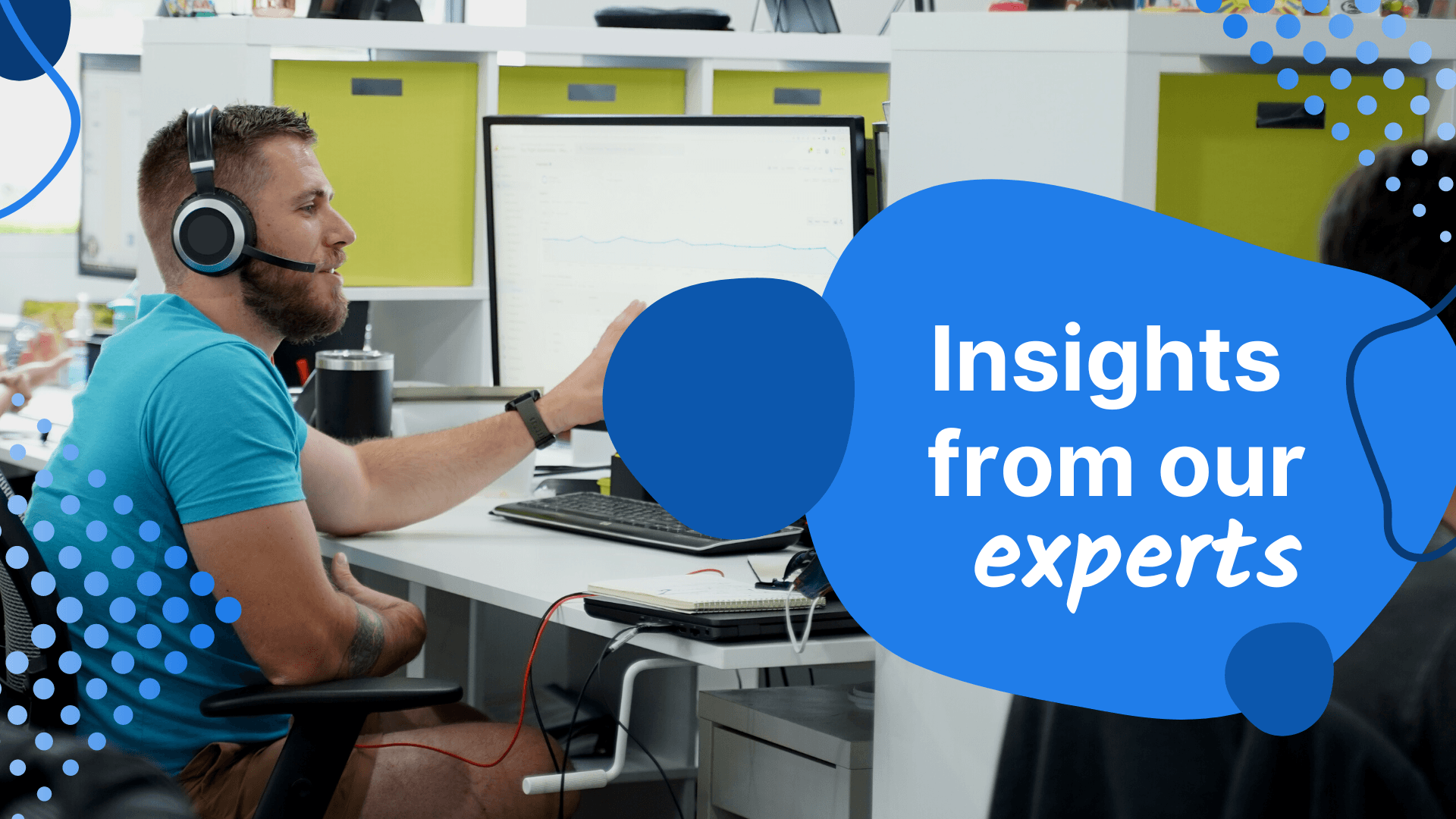 Get in touch with us today to find out how our SEO services, local SEO services, and seasoned in-house team can help your dealership grow.
Contact us online or call 888-601-5359 today to get started!
Find out how WebFX can help you create an effective car dealership SEO strategy.
Call 888-601-5359 or contact us online today for a free evaluation.