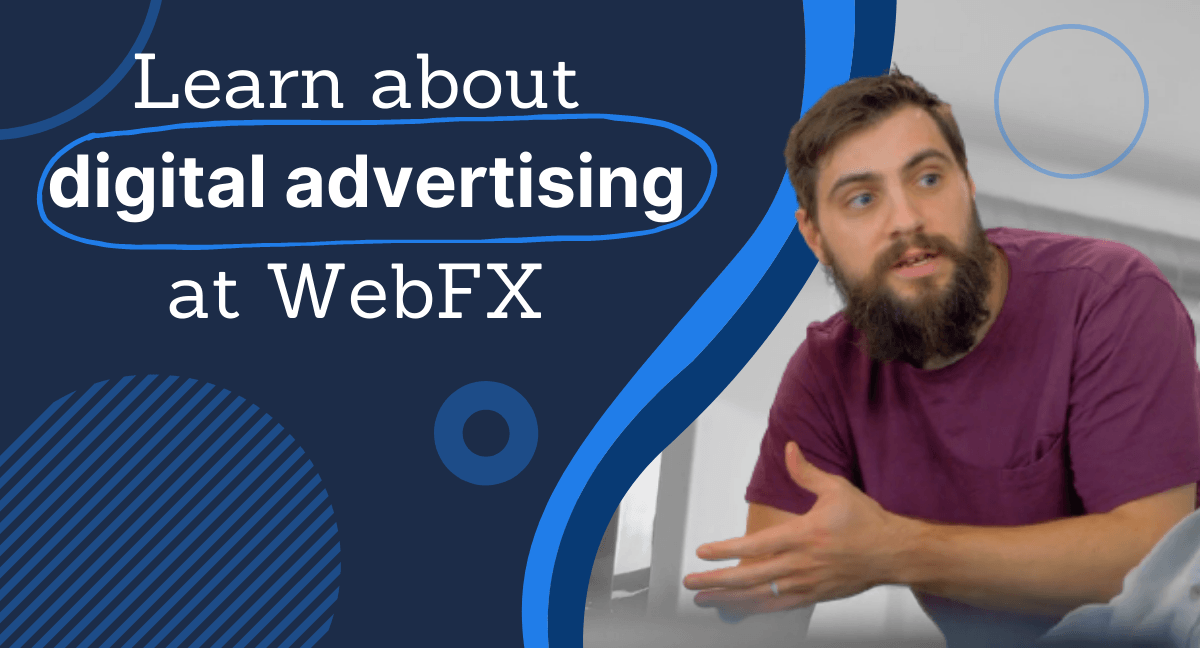 In today's world, digital marketing strategies are essential for any business — and one of those strategies is pay-per-click advertising (PPC). PPC is one of the top digital marketing strategies, allowing you to reach people with your advertising through Google.
If you're looking to launch a PPC campaign but don't know where to start, WebFX can help. We know PPC for flooring companies, and our PPC services are top-of-the-line. Below, we'll introduce you to several of the things our team of over 500+ experts can do for you.
Read on to learn more, and then partner with us to start driving superior results for your PPC. Just call 888-601-5359 or contact us online to get started today!
What is PPC for flooring companies?
PPC is a form of paid advertising, most commonly run through Google Ads.
PPC ads can appear in Google search results, looking like organic results, but distinguished by the "Ad" label in the top corner of each one.

When you launch a PPC campaign, you can target specific keywords — that is, search terms — with your ads. After finding some keywords that are relevant to your flooring company, you can bid on them in Google Ads, telling Google how much you'd be willing to pay for clicks on each one.
Whenever someone searches for a keyword, Google will show ads, which it will choose based on two things:
Bid amount
Quality score (Google's assessment of an ad campaign's overall quality)
The ads with the highest bids and quality scores will be displayed to users, hopefully enticing them to click and then directing them to a landing page where they can convert.
The best part about PPC is that it can be highly cost-effective — you only pay for an ad when someone clicks on it!
Our digital marketing campaigns impact the metrics that improve your bottom line.
See More Results

WebFX has driven the following results for clients:

$3 billion
In client revenue

7.8 million
Leads for our clients

5.2 million
Client phone calls
5 features of WebFX's flooring company PPC services
Ready to get started on your own flooring company PPC? If so, you don't have to do it alone. WebFX offers a full array of PPC services, including the features listed below.
Here are five ways WebFX can give a boost to your flooring PPC!
1. Keyword research services
Everything about PPC starts with keywords, so that's where our services start too. Right off the bat, we'll set to work helping you research the best keywords to bid on for your flooring PPC campaigns.
We'll look at which keywords are most relevant to your business to ensure that you're reaching the right audience. We'll also use tools like Ahrefs to determine which keywords will generate the most traffic for your ads.
We can also help you draw up a list of negative keywords — that is, the keywords you want Google to avoid showing your ads for due to them being irrelevant to your services. Through a combination of different keyword types, we can help provide you with the best possible results.
2. Landing page design services
Your ads don't just consist of the blurbs that appear in search results. Instead, your ads link to landing pages, which is where the real results happen.
Your landing page designs are essential to driving conversions. Each landing page you create should be centered around a specific call to action (CTA), with a simple but compelling design driving people to convert.
WebFX can help you achieve this. Our landing page design services are top-of-the-line, and we can optimize each one you have to maximize conversions for your flooring company. With minimal text, visual design, and a central CTA, we'll help you drive significant results.
3. Audience targeting services
Keywords give you a way to reach a specific group of people based on what they're searching for in Google. But there are other ways you can choose your audience within Google Ads, too — and custom audiences are one of those ways.
When you create a custom audience in Google Ads, you're essentially piecing together different characteristics to create a picture of what your ideal customer looks like. Some categories you can draw from include:
Age
Gender
Location
Occupation
So, if your target audience consists largely of men from Richmond, Virginia, between the ages of 30 and 60, you can create a custom audience that matches those features. Then, when you target a campaign to that group, it will be much more relevant than it would have been otherwise.
4. Remarketing services
Another feature Google Ads offers is remarketing lists for search ads (RLSA).
Remarketing is the process of marketing to people who have already encountered your business in some way. In the case of RLSA, it's about people who've visited your website before.
People frequently search for things on Google while they're logged into their Google accounts. That means Google can use cookies to track which people are visiting which pages. With RLSA, you can tell Google to target your ads to people who visit particular pages on your website.
The benefit of this is that people who've visited your website before have already expressed an interest in hiring you, which means they're some of the most likely people to respond positively to your ads. By targeting them, you have a better shot at driving conversions.
WebFX will help you harness this feature, determining the best pages to track on your website and working with you to set up the remarketing function.
5. Ad monitoring and testing services
Our flooring PPC services don't end when we launch your campaign. On the contrary, they're only just starting!
The bulk of any PPC campaign involves monitoring your ads' progress and reoptimizing them for better results.
Within Google Ads, you can track key metrics like click-through rate (CTR) and conversion rate that tell you how well your ads are doing. For ads that are underperforming, we can help you either pause them or improve them to have more success.
We can also help you test out new ad options. You always want to leave some room in your budget for testing out new ad designs and campaigns. By continuously testing new things, we can help you repeatedly upgrade your campaigns in an effort to find the best possible version.
As this process plays out over an extended period of time, you'll see your PPC campaigns grow more and more effective, eventually driving conversions at an incredible rate!
Good agencies have more than 50 testimonials.
Great agencies have more than 100 testimonials.
WebFX has over 1000+ glowing client testimonials.
See What Makes Us Stand out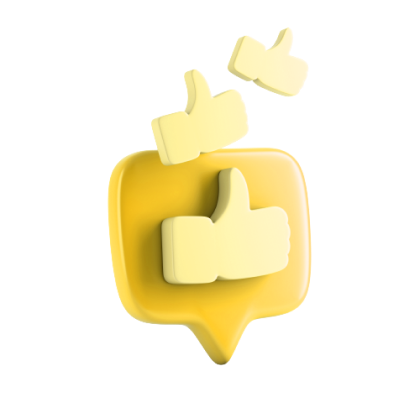 Get help with your flooring company PPC from WebFX
Ready to start launching your PPC campaigns today? You don't have to do it alone! WebFX has over 25 years of experience with digital marketing, and we know PPC for flooring companies inside and out.
With our PPC services, you'll get help to optimize your campaigns for all the tips listed above and more. You'll also receive a dedicated account representative to keep you informed and involved in everything we do.
Give us a call at 888-601-5359 or contact us online today to get started!