As a locksmith, you get to be a hero in customers' eyes. For anyone who finds themselves locked out of their car or house, the person who remedies the situation is a day saver. But how can you improve the chances that this person is you — and not one of your competitors?
Search engine optimization (SEO) for locksmiths.
Today, all anyone needs to do when they need a service is to pull out their smartphone (or go to their computer) and do a quick Google search. They can type something like "locksmith in Philadelphia," and contact the first business that shows up.
That means that if you want to attract customers, you need to be at the top of search results.
With locksmith SEO, your business can optimize its site to appear at the top of search results. At WebFX, we offer full-service SEO services, which include a dedicated account manager, call, lead, and revenue tracking, monthly reporting, and more.
Learn why more than 91% of businesses make us their long-term partner for growing their companies by contacting us online or calling us at 888-601-5359!
Independent research from Clutch has named WebFX the
top SEO company

in the United States.

Clutch has personally interviewed more than 250 WebFX clients to discuss their experience partnering with us.

Read More Clutch Reviews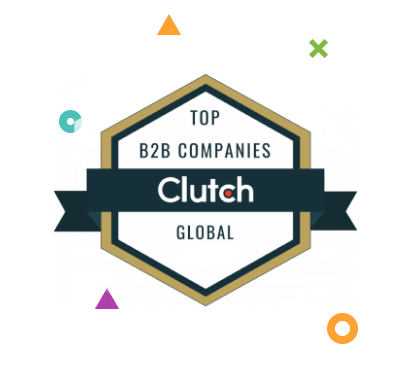 Browse locksmith SEO services
With WebFX, your business can get all the help you need to make SEO a success. From web design to content marketing, our agency offers the services (and provides the team members) you need to optimize your site for search.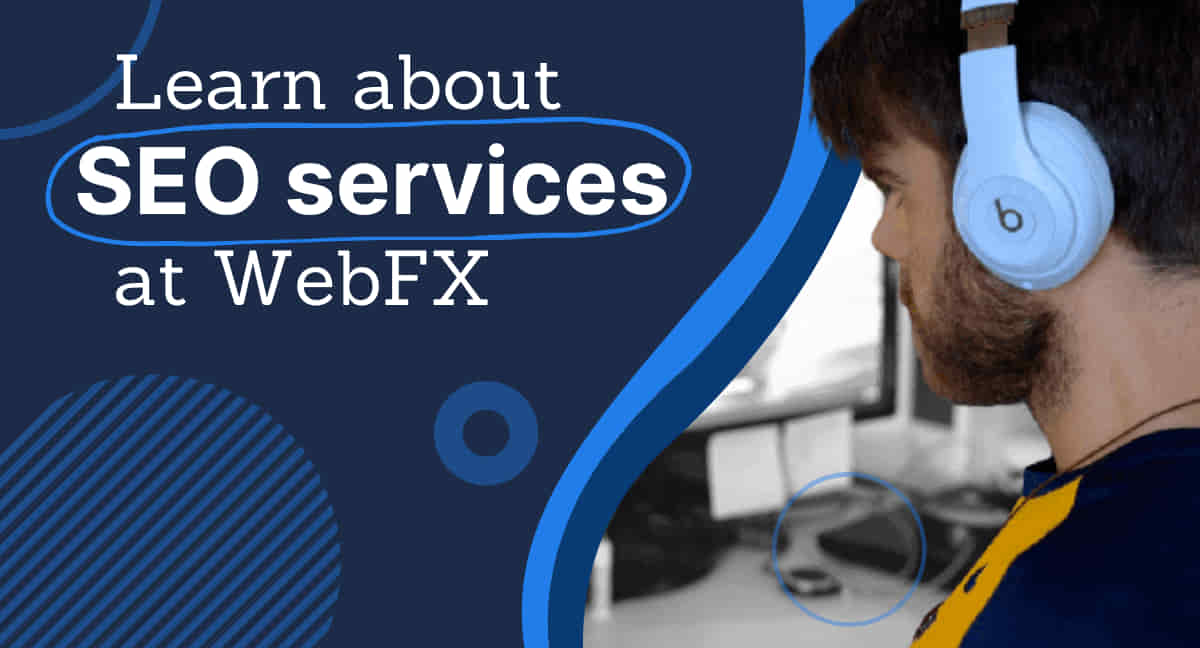 Our locksmith SEO services, as well as supporting services, include:
SEO for locksmiths
Attract more customers with locksmith SEO services, which include on-page, off-page, and technical SEO. Work with a dedicated WebFX account manager who will help you rank higher in high-value search results.
Local SEO for locksmiths
Build an online presence in local search results with local SEO for locksmiths. Your dedicated account manager will optimize your Google My Business profile (and more), so you can drive more calls and sales.
Web design for locksmiths
Create a fast and attractive site that users can access on their phones — and find at the top of search results — with our award-winning website design services. We'll ensure your site follows SEO best practices too.
SEO content for locksmiths
Use informative and sales-focused content to drive business with our content marketing services. Your dedicated WebFX team will work with you to produce SEO-friendly content that brings your target market to your site.
Hear What It's Like to Work With WebFX!

"WebFX did amazing work creating a new website for us on a tight schedule. They have taken the time to learn about our business and give us ideas of how to make our digital marketing better. We still have work to do with WebFX but overall very pleased."
Professional Service
Why partner with WebFX for locksmith SEO?
At WebFX, we're a trusted choice for locksmith SEO because we:
Deliver measurable results
In the past five years, we've helped our clients earn the following:
$3 billion in revenue
7.8 million leads
5.2 million phone calls
As your partner for locksmith SEO, we'll help your business drive measurable, impactful results too. Whether you're looking to drive more calls for emergency service or online leads for large-scale jobs, we can help.
Provide everything you need to optimize your site
With WebFX as your partner for search engine optimization for locksmiths, you don't have to worry about finding a developer, copywriter, or graphic designer to take care of supporting SEO tasks, like creating content or updating redirects.
At WebFX, we feature an award-winning, U.S.-based team of more than 500. From SEO specialists to web developers to content writers, we can provide your business with the skill sets it needs to create, implement, and maintain a locksmith SEO strategy that delivers results.
Create custom locksmith SEO strategies
With more than 25 years of experience, we recognize the power of custom SEO strategies.
That's why we focus on creating a strategy tailored to your locksmith business. Your dedicated WebFX account manager will learn about your brand, goals, and target audience to create an SEO plan that targets the most relevant and valuable keywords for your business.
Use AI to advance your SEO
Locksmith SEO is a competitive field, which is why our SEO agency uses artificial intelligence and machine learning to give your business an advantage. Our proprietary platform, MarketingCloudFX features billions of data points, plus the power of IBM Watson.
With MarketingCloudFX and IBM Watson, your company can target content topics and keywords with the best chance of achieving your goals, like earning a phone call. You don't have to guess about where to take your strategy because we have the data to guide it.
Offer an all-in-one tool for tracking your digital marketing
No matter what digital marketing strategies your business invests in, it's crucial to track their performance and understand which tactics drive the best return on investment (ROI) for your locksmith company.
That's why we've developed MarketingCloudFX to compile all your marketing data in one place.
With MarketingCloudFX, you can get instant insight into the performance of your digital marketing strategies, including SEO. This data can help you (and everyone else at your company) understand the role of online channels on your bottom line.
Maintain an unmatched client recommendation score
Working with a locksmith SEO agency is a partnership. You want someone you can trust. At WebFX, we've built a reputation for providing trusted SEO services and client-focused experiences. That's why our client recommendation score beats the industry average by 488%.
It's also why we feature more than 1020 testimonials, as well as impressive reviews on sites like Clutch and UpCity. You can also check out our case studies to learn more about how our team works with our clients to drive results.
How to do SEO for locksmiths: 8 best practices
If you're new to SEO, figuring out how to do SEO for locksmiths can be challenging. Here are a eight of the best SEO practices to help you get started:
1. Optimize for location-based keywords
When a potential customer is looking for a locksmith, they likely want to find one that can help them as soon as possible. This means they'll search for terms related to their location, and choose one that is relatively close.
In order to reach local customers, you'll need to optimize not only for keywords related to locksmiths in general, but also for keywords related to your location. For example, "locksmith services in San Diego" would be a much better keyword than simply "locksmith services," because it would attract visitors who are looking for businesses where you already are.
2. Make your site mobile-friendly
Think about the situations in which people typically call a locksmith. Your services are likely needed quite often by those who are locked out of their cars or homes—those who have no way of getting to their computers. Instead, they'll use their smartphone or other mobile device to search the Internet.
Because of this, mobile-friendly sites are especially important for your business. If your site is only accessible on desktop or laptop computers, you could be losing a lot of business from people who are stuck in a parking lot or on their front lawns looking for assistance.
The best way to reach customers on all devices is by using responsive design, which displays the same regardless of screen size or browser. When it comes to Google SEO for locksmiths, mobile-friendliness is also a ranking factor.
3. Regularly update your website content
Search engines prefer sites that are frequently updated with "fresh content." The easiest way to do this is through the addition of a blog. Just update the blog at least twice per month, and search engines will be more apt to crawl and index your site. This will help boost your page rankings, so when someone types "need a locksmith in Chattanooga TN" or "best commercial locksmith in Allentown, PA" into Google, your locksmith company will come up on the first page of listings.
4. Aim for natural backlinks to your site
When a search engine sees that backlinks to your website are occurring from other reputable, high-quality sites around the Internet, the search engine will assume that your site is also reputable and high quality.
However, it's important that you never buy links as a part of your locksmith SEO strategy. This practice can get you blacklisted by search engines. Instead, create quality site content (like the content on your blog), and allow the links to develop naturally. Encouraging others to link to it is perfectly fine, but stay away from link farms and any site that offers links in exchange for payment.
5. Consider running PPC ads
Pay-per-click, or PPC, ad campaigns are a great way to attract customers, even before your SEO strategy has time to take effect. Essentially, you can create small ads that will display when people search for keywords you choose—as long as your bid is the highest.

The word "ad" will be noted on the paid search advertisement, but that won't negate the fact that your company's name will be the first one the searcher sees. Many times, people will click on these links, which take them directly to landing pages on your site. You'll pay each time the link is clicked, so make sure your PPC ads are very targeted, and evaluate their conversion effectiveness regularly.
6. Keep an eye on your competitors
Is there a locksmith across town that seems to be getting tons of business that you'd like to have? Do a thorough examination of their website. See what keywords they seem to be using, check out their PPC ad campaigns and look at all their social media and blog posts. Then, learn from what they seem to be doing that you're not. Chances are good that a few hours of investigation can help you significantly!
7. Encourage happy customers to leave reviews
Satisfied customers often have to be prompted to leave online reviews in favor of your locksmith company. Feel free to (gently) remind them, especially after you've done great work. If positive reviews of your business on sites like Google and Yelp begin to show up in search results, potential customers will see them and likely feel more comfortable giving you a call.
8. Be active on social media
You may not feel like you have the time to devote to Facebook, Twitter or Twitter, but you owe it to your business to spend a couple of hours every week or so on at least one social platform. Although this won't directly affect SEO, having a strong social presence will improve your reputation and branding.
Being active on social media also allows you to engage with customers and answer their questions. This will show them that you care about their needs (and their business), and will encourage them to become repeat customers if and when they find themselves in need of a locksmith again.
Good agencies have more than 50 testimonials.
Great agencies have more than 100 testimonials.
WebFX has over 1000+ glowing client testimonials.
See What Makes Us Stand out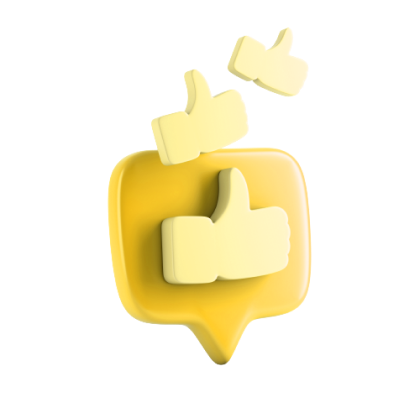 Drive more business with locksmith SEO
Chances are slim that you're the only locksmith in your area, so if you want to attract customers, it's important to rank well in search engines. Be sure you stand out as the best locksmith by strategically using SEO, and by following the above best practices.
If you need some help getting started, don't hesitate to contact us! Our dedicated team is more than happy to help you develop and implement an SEO strategy tailored to your site, and start generating more customers with your online presence.