Like how people prepare funeral arrangements in advance, funeral homes must prepare their marketing strategy to succeed. Generating leads should be at the forefront of your plan, and your approach can help you retain clients and obtain new ones.
When you focus on lead generation, you can bring in new prospects, earn their trust, and convert them before they need to use your burial services. Continue reading to learn about the benefits of lead generation for funeral homes.
If you'd like to receive expert assistance in generating leads, we can help. Call us at 888-601-5359 or contact us online to get started!
37% of marketers say that generating high-quality leads was one of their biggest challenges.
We want to decrease that percentage.
WebFX can help you generate high-quality leads with a customized marketing strategy.
Learn More About Lead Generation Services
Defining leads and lead generation
A lead is any individual that expresses interest in your brand, services, or products. They may demonstrate their interest by following your social media accounts, completing a contact form, or downloading informational resources from your website.
Lead generation involves finding, attracting, and converting leads from prospects to clients. You can use a variety of methods to generate leads and market your business, including:
Email

Social media

Search engine optimization (SEO)

Your website
Having leads is vital to your business prospering and gaining valuable customers.
Why does lead generation matter for funeral homes?
Death is challenging for many individuals to think or talk about with others. Some may not realize that planning for their death is essential. Lead generation helps you advertise your funeral home services so prospects can become more aware and plan their final wishes sooner.
Generating leads helps you maximize your business's growth. If you want to help prospects and increase revenue, you must prioritize lead generation. It will increase your traffic and expose you to more quality opportunities to obtain valuable customers.
The benefits of lead generation for funeral homes
Funeral homes can take advantage of lead generation benefits, such as the following.
1. Expand and build your client base
Lead generation can help you expand and grow your funeral home's clients. With lead generation's whole purpose of obtaining more valuable customers, you can create a marketing strategy tailored to your audience.
Quality communication efforts and consistent content creation are the primary proponents of generating leads.
2. Enhance brand visibility and awareness
Focusing on lead generation from the beginning can ensure your brand sticks in prospective customers' minds. When they remember your funeral home, they are more likely to consider you as a choice when they need funeral services.
Lead generation helps you advertise your business in diverse ways. You can inform and educate your prospects about your company and industry by using social media, blog posts, emails, and more. Providing quality information can help establish your business as a leader in the industry.
The more effort you put into generating leads, the more you can increase brand awareness.
3. Collect and manage customer reviews
Reviews can help convince prospects to convert to customers. Many consumers rely on customer reviews to determine if they will complete a purchase. When you collect leads and convert them, you have more access to customer reviews that can help showcase your funeral home's reputation.
You may have to ask past clients to leave a review to start building your online reputation. You can use all the reviews you collect to help with your marketing efforts.
When you see reviews, ensure you respond to them. Your response shows you care about your clients' experiences. Whether you thank them for choosing your funeral home or want to handle a concern, your approach helps paint a positive image of your funeral home to prospects.
4. Improve conversion rates
Gathering leads offers more opportunities to increase conversions. People familiar with your company and engaged with your content are more likely to use your services. With personalized marketing messages to your leads, you can show how your funeral home provides solutions for those handling the death of a loved one or planning for the future.
5. Open potential business opportunities
While your efforts may focus on prospects, they can also help you connect with other businesses in your industry. You can find professionals to learn from and network with, opening the possibilities to gaining new markets and leads.
Whether you discuss different trends in the death industry with other funeral directors or join webinars to share your approach and experience to managing a funeral home, the business opportunities are endless.
How to get started with funeral home lead generation
You can implement digital marketing strategies to optimize your funeral home's lead generation. Some lead generation techniques you can use:
Email marketing:

Keep your prospects engaged with your funeral home by sending email newsletters, which can contain links to educational articles on your blog.

Downloadable website content:

Your website is a valuable resource for lead generation. By including downloadable content in exchange for contact information, you can help people gain knowledge while maintaining leads.

Social media marketing:

The efforts you put into social media will help spread the word about your services fast. With social media's prevalence in everyday life,

social media marketing

is a significant way to generate leads.

Content marketing:

The content you publish helps users learn more about your business and industry. The primary focus is educating and informing your readers. Some posts could include a call to action (CTA) at the end, promoting your services or other blog resources.
Multiple methods you choose can also contribute to SEO efforts for your funeral home. While you build your lead generation strategy, you also increase opportunities for other marketing objectives.
Meet WebFX:
Your world-class, tech-enabled marketing agency with over 1.6 million hours of combined expertise.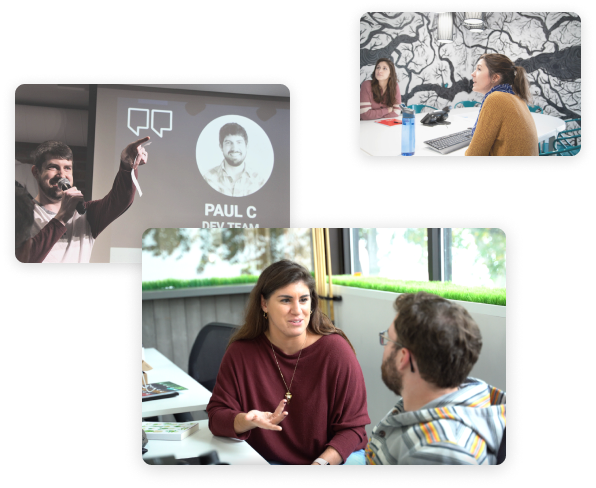 Optimize your lead generation campaigns with WebFX
Are you ready to grow your business? WebFX can help you construct comprehensive lead generation campaigns to bring in more prospects. We have worked with clients for over 25 years, implementing digital marketing techniques to help them bring in more leads and earn more revenue.
When you're ready to start generating new leads for your business, get in touch with WebFX. We offer lead generation services to help enhance your funeral home's strategy. Speak with a strategist today when you call 888-601-5359 or contact us online!
Increase your leads, sales, and revenue with digital marketing