PPC overview
Before we get into what a PPC agency can do for your business, let's talk quickly about PPC as a strategy, and how it operates to drive leads to your business.
The goal of PPC is to have ads placed in search engine results pages that depict your product or service which target some of your most important keywords. When you target important keywords, you will increase the likelihood of your ads showing up when your target audience searches for those keywords in Google.

The catch is, PPC runs on a bidding system, so you're constantly competing with other industry leaders for top ad spots.
With a combination of your bid and your quality score, you'll be able to seal a spot for your ad in search engine results pages. This means that you don't necessarily have to bid higher than your competition if you have a high-quality score.
Your quality score is rated on a scale of 1-10, and if you want to run the best PPC campaign possible, you'll want your score to be high. You can learn more about how to improve your QS here!
This is part of why PPC is such an affordable strategy, because you decide exactly how much you spend on every click, and you can really fine-tune your budget.
If your budget is a little lower at the end of the year, you can decrease your bids on keywords. If your budget allows, you can feel free to increase your bid to ensure you have an ad secured in Google.
Now that we've talked about PPC and how it works, let's talk about how a PPC agency can help with your campaign.
What can a PPC agency do for my business?
As mentioned, PPC is one of the most cost-effective ways to ensure that the right people are coming to your website, and in short, a PPC agency can help set up your campaign to ensure that you're driving those leads.
But there's far more to PPC than just setting up your campaign. Here's what else a PPC agency can do for you:
Find your most valuable keywords
PPC is based on the keywords that are most important to your industry and your specific business.
In order to find those keywords, you'll have to do extensive keyword research — which involves brainstorming, determining your competition, considering keyword search volume, and more.

This can be a time-consuming part of the process, and if you're a business owner, you likely don't have time to complete the extensive keyword research you need to make your campaign a success.
When you partner with a PPC agency, you'll be able to rely on them to do widespread keyword research to help you gain perspective on what keywords you should target with your ads.
Bid on your keywords based on your budget
When you allow a PPC agency to do the work for you, they'll help you determine which keywords are worth bidding on and place bids that take your allotted budget into consideration.
They'll also help guide you in terms of how much it will take to win a bid, what your competition is bidding, and more.
Create landing pages for your ads
When a customer clicks on one of your ads in results pages, they're taken to a landing page. A landing page is the next step in converting and offers an easy way to do so — or at the very least, take the next step.
For example, some landing pages feature a contact form so that you can obtain the email addresses of interested customers. This allows you to keep in touch with them via email marketing, which is a potential next step in the process of conversion.
Other landing pages allow customers to make a purchase on the spot. They will ask for payment information and shipping information, and the sale is made!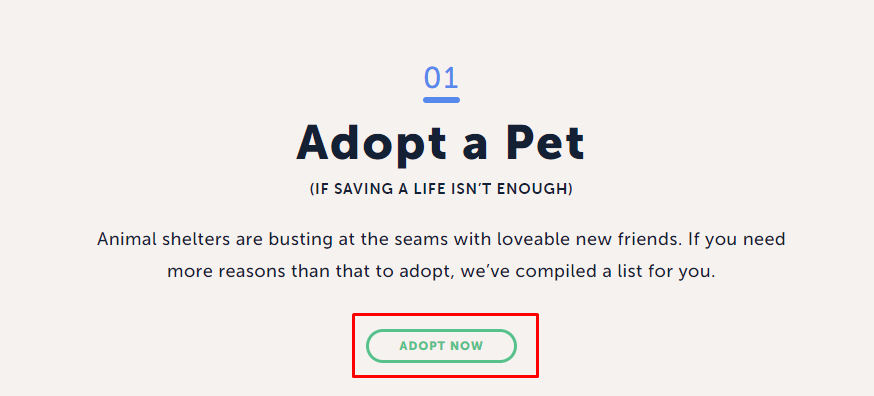 Regardless of what kind of landing page you're interested in for your ads, a PPC agency can help design the perfect landing pages, and help you implement them on your website.
Analyze how your campaign is performing
If you're interested in a PPC campaign for your business, analytics is key. It's the only way to determine how your ads and landing pages are performing and give you insight into how to improve them to drive more results.
A PPC agency will analyze your ads and landing pages to determine how they're performing and how users interact with them. Based on testing like A/B tests, a PPC agency will be able to make suggestions on how to improve your ads to ensure that they're driving the most results possible.
What makes a PPC agency great?
There's good PPC agencies, and then there's great PPC agencies. If you're looking to drive fantastic results, you should be on the hunt for great PPC agencies that work with your business to help you reach your goals.
But what makes a PPC agency great? Read on to find out.
They offer transparent pricing
One way to tell if a PPC agency is great is if they provide transparent pricing. Offering pricing tables to potential clients like you is important, because it allows you to determine if an agency fits your budget right off the bat.
It takes the guess work out of determining whether you can afford an agency, and you'll also be able to tell if they're overpriced.
When an agency doesn't offer transparent pricing, there could be hidden fees associated with their services.
They have lots of happy clients
A high number of testimonials are one way for PPC agencies to show that they're a leader in their industry.

When previous customers provide testimonials for an agency, it means that their service was so great, they want to share it with the world, and even encourage potential customers to work with them.
Great agencies will have hundreds of testimonials, but if an agency only has a few, or none at all, they're probably not one of the best agencies to consider.
They've driven results for clients in your industry
If you're concerned about the results that an agency will drive for your company, simply ask them if they've worked with any other companies in your industry.
If they've been successful working with other businesses in your industry before, it's safe to say they're comfortable working within your field.
If not, it's no reason to run the other way, though. If they can prove that they've driven great results for a multitude of different industries, it's probably safe to assume that they're confident that they can drive results for any company in any industry.
How to choose the best PPC agency for you
Now that you know what makes a PPC agency great, it's time to talk about how you choose from your shortlist of great candidates.
You may find a few great agencies that you can't seem to choose between, but here are some pointers.
1. Set a budget and stick to it
Before you choose an agency, it's extremely important to set a budget. The second most important thing is to stick to it.
You should choose a figure that leaves room for you to adopt other marketing campaigns (did we mention, PPC works great with SEO?). Remember when your mom would tell you not to spend your allowance all in one place? The same goes for your marketing budget!
It's important to also set a realistic amount in terms of the kind of PPC campaign you're looking for. Are you trying to target super competitive keywords, and still come out on top? If you are, you'll pay a little more than if you were to go for less competitive keywords, so keep that in mind.
You should also do research to see what the median cost is for PPC management, so that you're not blindsided when your budget is too low, or even too high.
After taking all these things into consideration, you should come out with a budget that suits you and your company's financial situation.
When you've chosen that number, stick to it!
From there, you can check out your shortlist of great PPC agency candidates and first weed them out by budget. This makes it easy to determine what agencies must go right off the bat — the ones that come in above your budget.
2. Look into their track record
You want to select an agency that's been around for a while, is established, and knows what they're doing. If you find an agency that fits your budget, and is located close to home, but they've only served 10 clients to date, you may want to reconsider.
It's important that you choose an agency that understands the business and how to help their clients succeed with PPC.
3. Get to know them
Before hiring a PPC agency, you should always talk with them over the phone, at the very least. This will allow you to ask any questions you may have and get an immediate response.
You should ask questions like the following:
Have you worked with anyone in my industry before?
How many years have you been in business?
How long do you anticipate it will take for my campaign to drive real results?
How many employees do you have?
How often will you provide analytics on my campaign?
The answers to these questions can help you to better understand the agency, their history, and how they'll work for you.
You should also take note of the questions that they ask you. Are they interested in your business goals? Do they want to know about your current marketing campaign status? Did they ask about your budget?
If a PPC agency doesn't seem interested in your business, or what they can do to help you reach your goals, it might be best to keep looking.
You want to work with an agency that is working for you, and that makes you a partner instead of just a client.
What makes WebFX a leading PPC agency?
At WebFX, we believe we're one of the top PPC agencies in the world. We've been driving meaningful results for mid-size businesses across many verticals for decades. Let's talk a little bit more about what makes our approach to PPC unique and why we might be the best partner for your next PPC campaign.
We employ experts
Every department at WebFX is home to industry experts that know how to craft the perfect campaign for your unique business. With over 1.6 million hours of expertise under one roof, we know how to drive results for your company.
Each of our marketing masters are experts in their respective fields, which means whether you need a PPC campaign, a social media strategy, or a website design, you'll be getting the best of the best in terms of advice, services, and results.
We care so much about our clients, we consider them family
When you work with WebFX, you're more than just a client — you're our family. We care for your business like we care for our own, and we make that clear in the way that we help you succeed.
When it comes to supporting you, we're your number one fan, and we'll ensure that we hand-craft the perfect campaign for your needs.
We have over 420 testimonials
Testimonials help potential clients understand how we've benefitted other clients in the past. Earlier, we mentioned that you should look for a PPC agency that has hundreds of reviews —and WebFX is one of those agencies.
We've been able to leave a lasting impression on over 420 of our clients — so much of an impression that they wanted to share their experience with potential clients like you to show that WebFX is the real deal.
We create custom campaigns
We know that every business is different. We know that even though we're working with two local coffee shops, each has their own quirks, business goals, and benchmarks. That's why we create custom campaigns that specifically cater to each business and their goals.
We want to ensure that whatever services we provide to you, that they're hand-crafted to drive the most results possible.
Our pricing is transparent
At WebFX, we want you to know right off the bat if our services match your budget. We also want you to know exactly what you're paying for each service, what the extras cost, and what you'll pay as a one-time-fee for some of our campaigns.
We know that you're just trying to find an agency partner that fits your needs and your budget, so why would we make that harder for you?
Our transparent pricing also allows you to see that there are no hidden fees or costs, which is surely a relief in your PPC agency search.
We offer more than just PPC
As a full-service digital marketing agency, WebFX offers more than just PPC. We also offer the following services:
SEO (search engine marketing)
Social media marketing
Email marketing
Lead generation
Website design
Website development
Reputation management
508 Compliance
Infographic creation
Video production
Content creation
And so much more.
With the opportunity to adopt more than one marketing strategy, we help to give your business the opportunity to perform even better than it would with PPC alone.
Not to mention, our in-house staff can work together on your campaign, so that you know everyone is on the same page.
Are you set on PPC, but need an agency to create the perfect campaign?
If you're interested in all the benefits PPC has to offer, but aren't sure how to create your own campaign, WebFX can help.
We're an award-winning digital marketing agency with over a decade of experience in creating successful and effective campaigns for our clients.
We're located in Harrisburg, PA, but we're constantly expanding our reach, and have offices all over the United States.
If you're interested in learning more about what WebFX can do for your business, feel free to contact us online for a free quote, or call us at888-601-5359.
Related Services & Resources
Ready to create a PPC plan that drives results?
Call 888-601-5359 or contact an expert to learn more about world-class website designs by WebFX.
Talk to an expert