The demand for workforce management software has been increasing, thanks to the increased adoption among small-to-medium sized businesses (SMBs). Larger enterprises that want to enhance their team's productivity and improve their processes are also scouting for workforce management tools.
If you want your workforce management company to strengthen its presence online, search engine optimization (SEO) should be part of your digital marketing strategy. After all, 71% of business-to-business buyers start their product research with search engines.
Want to get started with SEO for workforce management companies? Keep reading to go through the following topics:
You can also opt to contact us online or call us at 888-601-5359, so you can speak with a strategist to learn more about our SEO services for workforce or staff management companies.
Independent research from Clutch has named WebFX the
top SEO company

in the United States.

Clutch has personally interviewed more than 250 WebFX clients to discuss their experience partnering with us.

Read More Clutch Reviews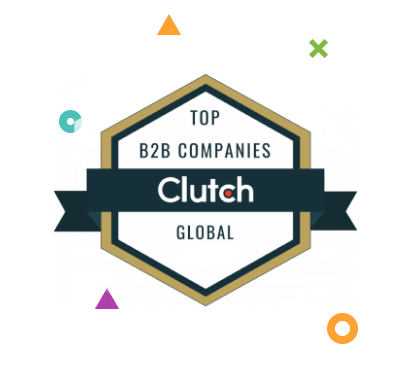 Why SEO for workforce management companies is important
SEO is a digital marketing strategy focusing on your website's presence in search engine results pages (SERPs). Effective SEO strategies can increase your website's visibility on SERPs relevant to your business.
As a result, more of your target audience and prospects are aware of your workforce management company. You'll also increase your chances of getting more qualified leads who will convert into customers. SEO is known to have a 14.6% close rate, which is eight times higher than traditional marketing.
4 SEO best practices for staff management companies
Here are four SEO best practices that work well for workforce management companies:
Let's go through each practice!
1. Have a keyword-optimized website
A keyword-optimized website will help users easily grasp your pages' topics. If a website visitor searches for the pricing packages of staff management companies, they should land on the right page on your site and understand that the page is relevant to their search.
Adding relevant keywords throughout your website can help you rank for those search terms. As a result, your pages will rank higher in the SERPs, and more users will find your pages when they search for your products or services.
Optimize each page on your workforce management company's website for at least one primary keyword and two other secondary keywords. For example, you want to rank for your branded keywords like "[brand name] workforce management."
Avoid overusing your keywords, though. Google recently rolled out its helpful content update, which aims to show more relevant and helpful pages to users. If Google's algorithms notice that you're overstuffing your content and tags with keywords, you won't automatically earn a higher spot in SERPs because your content doesn't seem to offer much value to humans.
2. Make your website mobile-friendly
More than 40% of transactions happen on a mobile device, so it makes sense for your workforce management company's website to be mobile-friendly. Having a mobile-friendly website has a lot of benefits, including sporting a responsive design that properly displays your call to actions (CTAs) on any device to pave the way for conversion.
Mobile-friendliness also affects your SEO efforts because Google uses mobile-first indexing. This means Google uses the mobile version of site content for indexing and ranking. If your site isn't mobile-friendly, it'll hurt its chances of ranking.
3. Create informative and valuable content for your customers in different stages of the buyers' journey
While SEO and content marketing are different inbound marketing strategies, they can team up to deliver results for your workforce management company. Content marketing can complement your SEO strategy and offer these benefits:
Having more content gives you more chances to rank for different keywords that your prospects are using when performing a search
Content helps search engines learn more about what your website is about
Your unique (but still relevant to your workforce management business) content can help you rank in SERPs.
In other words, content marketing can help prospects find your website and learn more about your workforce management company and offerings. To nurture and move your prospects along the buyer funnel, make sure you're creating content for each stage:
Top of the funnel (TOFU)
At this stage of the funnel, you are generating awareness about your workforce management company among prospects doing their initial research. These users are searching for informative content, such as definitions of terms . Explore creating these types of content for prospects at the TOFU stage:
Blog posts: Excellent for building brand awareness, blog posts help your prospects discover your business. Topics like "what is workforce management and why is it important to [target audience] business" let you reach users doing their initial research.
Videos: Consider producing videos. Videos are a great way to engage your audience and encourage them to remember your business.
Middle of the funnel (MOFU)
Searchers at the MOFU stage are looking for what different workforce management companies offer. Aside from your product or service pages, you can create other content that shows them how you can help them boost their team's productivity. At this stage, it's also a good idea to highlight what sets you apart from your competition, too:
Case studies: Use case studies as social proof and show your audience that your workforce management offering can address their pain point.
Tutorials like how-to articles and demo videos: Show your workforce management software in action through tutorials and demo videos. This gives your prospects an idea of how your tool can help them with their needs.
Bottom of the funnel (BOFU)
The BOFU stage is your last chance to convince your audience to sign up as a lead or send you an inquiry. Think of it as your final pitch:
Product and pricing pages: Create individual pages for each product or service you offer. These pages should provide all the information that your prospects need, so they'll know if your business can address their needs. Pricing pages, on the other hand, help prospects know if your business fits their budget.
Contact page: It's important for workforce management companies like you to have a contact page, so prospects can easily reach out to you when they need more information or are almost ready to convert. Make sure these pages don't require too much information, as they might not want to fill them all out and leave your page.
Testimonials: Video or written testimonials from your customers can help convince your audience to choose your workforce management company over another.
Reviews: Did you know that a trusted review makes 92% of B2B buyers more likely to purchase? Publish reviews on your website to reassure your prospects that they can trust your staff management company.
4. Boost your SEO strategy with link building
Link building is a way to earn links from other websites leading to your website. These links help users and also search engine crawlers find your site.
In addition, gaining links from reputable websites tells search engines like Google that your site is reputable, too. The result? Your site improves its search engine rankings.
These are real SEO results driven for a WebFX client.
You're next.
Learn More About SEO Services


260%
increase in organic revenue

198%
increase in organic transactions
150%
increase in organic traffic

3872%
increase in sessions from SEO
Implement SEO strategies for workforce management companies with WebFX
Did these SEO strategies inspire you to start your own campaigns? Consider partnering with WebFX.
We're a full-service digital marketing agency with 25+ years of experience. Our team has generated more than 7.8 million leads and $3 billion revenue for our clients. We'll be glad to deliver results for your workforce management company, too.
Contact us online or call us at 888-601-5359 to speak with a strategist about our SEO services!
Earn a 20% greater ROI with WebFX